Thank you for all the wonderful entries to our Bella Naija 25 Days of Christmas Giveaway!
Today, we are announcing the finalists for the My Lifestyle, My VEDA contest.
Originally, we planned to choose the Top 3 and present them for you to review. However, after receiving all the great entries, we chose our Top 4!
Its now up to you to 'crown' the winner.
Read the entries and then vote for the winner in our Polls section situated at the lower left corner of the main BellaNaija.com page.
Thanks and good luck to all the finalists!
Voting closes at Midnight (GMT) on the 31st of December 2009.
For more information on the exciting VEDA brand: Visit veda.com.ng
_____________________________________________________
I was born in the 80's. 24th December to be precise. Naturally in my formative ages, I did not know much about life and what it entails. I grew up in the confines of my home. I belonged to those "strict families" where the children are not allowed to go out or visit. My books (forced on me) became my closest friends in addition to the time I spent with my siblings.
I describe my family as an average family who lived in Lagos. My parents never saw their earnings as meagre, I am still thankful to God that I attended the best of schools , I knew what I wanted to do in life and my passion(s) grew from the exposure I had.
I simply love to read and write. I grew up reading Enid Blyton books and so many other African authors. I wrote my first book at the age of 6 when I was in Primary 3. It was the story of a missing bracelet in a little county, I could still see it in my mind's eye, the little pieces of paper I strung together to make the book. Okebaram my very clever seatmate who drew almost real characters to make my little book spicier. I guess it was much better than the pictures I saw in the Oliver Twist book that my sister owned.
Chimamanda Ngozi Adichie has always been a source of inspiration and encouragement to me. Just about 3 weeks back, I was watching her on TED-Ideas worth spreading from www.bellanaija.com. It was so touching and I looked round for someone to see the light of what she was talking about. Her speech was titled "The Danger of a single story". I believe it is something we all should listen too because it applies to our personal life's, work life, relationships and the society as a whole. This is believing a paradigm and taking it to be true when a more genuine or opposite twist could also stand in as true.
I was selected to attend Chimamanda's first Creative writing session in July 2007. Below is the excerpt of the story that got me selected and the invitation:-
Thank you for your application; I am happy to invite you to participate in the creative writing workshop.
The workshop details are:
Dates: July 24 to August 2 2007
Time: 11 AM to 5 PM daily (with a break for lunch, which will be provided)
Venue: Fidelity Bank Training School, 1 Milverton Road, Ikoyi, Lagos.
The workshop will be informal; we will read and discuss published short stories as well as unpublished stories written by participants.
You are expected to submit a piece of writing (between 350 and 4000 words) which will be discussed during the workshop. This submission may or may not be the same sample of writing sent in as your application; I suggest that you submit work that you feel will most benefit from a 'peer review.' Please simply copy and paste in the body of the email, with your name and story title at the top. The deadline is July 20.
Could you e-mail me by July 13 and let me know whether you will be able to participate in the workshop? It would also be helpful to have your full name, contact information and a few sentences about your background.
I look forward to meeting you.
With my best wishes.
Chimamanda Adichie
On 6/8/07, tomi titi wrote:
I am a final year mass communication student from Covenant University. I am working on this story I am submitting. It is still an extract, I have not fleshened it up and I can assure you that it is a product of my own experience and imagination from secondary school. Nowhere in the world has this piece of writing been ever written or published. Thank you.
Aderibigbe Tomilola
Covenant University
The story below…
POST- 1994
Maami had just finished instructing Audu our newest chauffeur to convey my two large plastics- made Echolac boxes into the boot of our Volvo 240 model. I was leaving my home for the first time in my life.
I had settled in the front seat of the car whilst Audu and I waited for Maami to come out of the house who was giving last minute instructions to Risi our much cherished house help.
Baba Malu our maiguard who was half asleep on his rickety chair quickly jumped to his feet the moment he heard Maami's voice.
"Gu morny madam" he said in his heavy Hausa accent. At the same time he struggled to open our heavily welded black gates which were built better than a Black Maria. I often wondered how Baba Malu managed to open the gates despite his small 5 by 2 feet frame which were a far contrast from the gates which I imagined could not be less than 12 feet. This was not farfetched because I knew Risi fed him well with frequent meals. Baba Malu ate like a new born baby whom received feeds at every other hour. The last time I remembered helping Risi in the kitchen, I saw her scooping eba and ogbono soup for Baba Malu, and I thought there was a party for the employers in the house. Two hours later, I saw her going towards Baba Malu's quarters with a jug of tea and a loaf of bread big enough to feed, Maami and my five siblings. I was waiting to see what his next meal would be and the quantity; when I heard my youngest sister, Layo welcoming Maami; I promptly flew out of the kitchen, even though I had been on the lookout. Staying with an employed hand was a taboo in my home. I simply loved Risi's company and I pitied her because she was always in the kitchen cooking one meal or the other. At least I was happy she never had to bother herself with housework; Steve, the young Togolese boy, whom Aunty Balogun brought when he could barely bath himself, always took care of the household domestic cleaning chores.
We had left the house where I was given birth to. I looked back on time to see Risi waving at me from the balcony. She was rubbing her cheeks and I knew instinctively that she had been crying. I was definitely going to miss her too but I was only too happy to leave my abode of seclusion. For the first time in my life I praised the day Aunty Balogun had suggested I attend a boarding school and so off I went in the company of Maami and Audu to my new home.
Federal Government College, Ogbomosho Oyo State was so far from Lagos State but I was too happy on noticing this new development. This meant no frequent visits from home to see me. Maami was already complaining that the journey was too far. She was very happy when we saw a welcome sign to Oyo State. Much to her chagrin, the journey to the school took another 30 minutes.
At last I was shown the way to my new room, I was confused, I saw a lot of big girls, and I wondered if they were students or people employed to work in the dormitories. It was when I looked I looked at my house wear and theirs that I noticed that we were identical in dressing. Maami had left with Audu with a promise to visit me anytime she could or she could send someone. I was to write letters if I needed anything. She had a party to attend the next day and she couldn't afford to spend extra 30 minutes with me. I did not mind because I was already warming up to boarding school life. A girl about my age, I later learnt her name was Jumai had helped to fetch water into my bucket and keg in case water did not run the following morning, she helped laid my bed and was helping to arrange my locker. I noticed the way she kept staring at the provisions I was bringing out of my box.
"Newest Junior girl come here" a voice shouted at the other end of the room. It was when Jumai nudged me I knew I was the junior girl who was called. I wobbled to the senior's bed. She was half naked, a book was propped open on her stomach, she was filing her finger nails viciously as if they were wood and was chewing gum so loudly that I wondered the kind of unruly behaviour she was displaying, you could never try that at Agbaje quarters which was what we called my house. I peeked into her locker, it was a sorry sight. Flies were perching on a bowl which obviously garri had been drunk in for the past three days. Clothes were strewn everywhere in the locker, I saw a sachet of milk in which the contents were spilling on the cloths. The books in the locker were all dog-eared and the some books were so big not from the volume but the extra added by water which had soaked the books due to negligence from Biggy (an appellation I coined for this very untidy senior). I felt like asking to help tidy her locker.
"What are you staring at?" she barked. I immediately remembered I was before a panel.
"What is your name?"
"Em, em, em," I was tongue- tied, I don't remember if it was the story Risi told me of all the seniors in boarding schools being witches or the enormous size of Biggy and her domineering attitude.
"Are you deaf?"
"Agbaje Oluwatayofunmi Olajumoke"
"What are you called at home; Tayo, Funmi or Jumoke?"
"They call me Jumoke" I replied
At that moment different girls started walking into the room; I wondered where they had all gone before. The small, petite, thin, fat, quiet-looking, the loud-mouthed, they were all holding cutlasses I wondered why girls should be allowed to cut grass as I once heard that all boarding school students had to pass through the rigors of doing "labour".
"Is this our newest roommate?" A small petite looking girl with dainty eyeglasses asked turning me around even though I was several inches taller than she was. Tumininu was later the only senior I really got close to. She was simply so pleasant and nice to me.
Other seniors immediately started fussing over their newest J.S.S. 1 student. Unending questions were asked and I wondered if I was accountable to my teachers in class or these seniors who seemed not to get tired but rather enjoy my discomfort.
Rough hands shook me and forced me to wake. I was not used to this treatment. Back at home I usually woke up at 7.00 am, went round to greet the elders at home, I usually got ready for school with the help of Risi, I will eat breakfast and Saliu one of our drivers would be prompt in taking Abeni my immediate elder sister who was a day student in a secondary school about 500 meters away from my own primary school. Despite the fact that the trip to school never went beyond 10 minutes, it was mandated that we were driven to our schools. Therefore I was always on time for the start of school signified by the ringing of the morning bell for the assembly of students and staff.
"Jumoke, wake up now, you might be late because the bathroom will be filled, that means you have to wait for your turn and that is if the water does not stop running, the seniors will be chasing us out by 6.45 am and you need to be ready to go to the dining hall for your food by 7.00 am just before classes start by 8.00."
I pushed my body up from my bed and sat upright. Jumai the J.S.S 1 girl who had helped me the day before was ranting and was worried about me. I brought out my wristwatch from under my pillow. It was 5.05 am. I remembered Jumai told me she had come from her home in Jos just a week before. How could she have quickly adjusted to this crude life?
After gathering my toiletries, I struggled to balance the toilet bag on one hand and at the same time carry my bucket of water without spilling a drop, Jumai was far in front , I had to keep up with her, I needed help, I did not know where the bathroom was.
"Laide, I will be bathing after you"
"Pass my bucket…" "I will be fast, please wait"
"Oh, oh, this place is dirty, don't splash water on me"
"Borrow me your soap and toothpaste please."
"Don't finish the water; I have not finished washing my underwear"
I was dazed, every minute, I heard different shouts. It was only some minutes past five and the bathroom was like a mad house, Jumai had left me to my fate, I had to learn the ropes myself, I saw her crouched in a small corner, having her bath already. Different girls were coming and going, no one told me before I stood in a puddle of water which was not a distant description of muddy water and cloudy suds which had formed milk colour. My brand new towel which Double Chief (my father) had sent from South Africa was draped on the wall which was covered with grime and clearly depicted usage over a long time. In less than five minutes I was out. By 6.50 am I was ready to go to the dining hall. Eating in the dining hall in my days in secondary school was very compulsory.
The letter which I sent home should have spent one month in transit, because when Maami sent Audu and my eldest sister Abike, a 200 Communication and Language Arts level student in the University of Ibadan, I was told immediately the letter was received , they responded with prompt action. Even though seniors and many of my mates had helped to level off a fair quantity of my provision, I still had a fair amount left. I knew my mother would spare no expense to see that I was comfortable. My silent prayer that my seniors would not be around as I went into the dormitory with my things was answered. I opened the first bag; Olatide my class mate who helped me could not believe her eyes.
"Jumoke, you are enjoying oh, what is this?"
I was dumfounded myself. I counted 24 tins of sardine, 6 packs of Nasco cornflakes, 6 tins of Dano milk, I never really liked beverage, despite that my mother sent 3 tins of Pronto, even though Indomie noodles was not allowed, Maami found a way of sending 40 sachets, I counted packs of sweets, chocolates and biscuit. I was sure double chief was back from his South Africa trip. I had to cover up the open show which my mother had subjected me to.
"I am sure it is not mine alone, Olatide, maybe my mum included my cousin's provision too."
"But you said you have no cousin in this school." She countered.
"I do oh, she is in the seniors' hostel, and I don't want anyone mothering me that is why I said so."
"I see, let us go and meet your sister outside, I am sure they will be wondering what we are up to. By the way, Jumoke, your sister is very fine. Will you tell her to be my brother's girlfriend, he will take care of her, and he is working as a corper in Lever Brothers" I looked at Olatide who had a sly grin on her face.
"Tell her yourself" I snapped.
After my sister handed my pocket money to my guardian, I bid her goodbye with acknowledgements to my mother, I envied her , I wish I was through with secondary school. She was on a holiday which was the reason she could come and see me in school, my letter gave her the opportunity as my mother had been complaining of lack of time as the reason I was not visited.
By the time I carried my food cooler into the room, my class mates and some other friends were back from wherever they went. I saw Jumai grinning from ear to ear as she propped herself up on my bed which was on the upper bunk. Shalewa, Mercy, Tanny, Chidera, Alero, Fatima, Bisi, Bunmi, Agatha, Amara and Joke my roommates were all around with some of their friends. I silently thanked God that my mother had thought it wise to cook enough food for famished secondary school girls. I dished out Jumai, Olatide, Tumininu and my own food into a smaller cooler and I passed the rest to the girls, I knew it was going to a wild venture so I quietly retreated to the other side of the room where Jumai, Olatide and I attacked our food. My prediction was not wrong.
"Ye give me my meat oh"
"See you have cheated me, I did not take dodo at all"
"I will pay you back; you did not pass enough rice to me."
I had just finished putting Tumininu's food inside her locker when Biggy walked in.
"What happened here, did you girls fight or what?"
I sensed trouble and Seyi, a friend of Agatha who was my roommate quickened and kindled the fire which I could see in Biggy's eyes.
"They came to visit Jumoke and they brought a very big cooler of rice, with dodo and big big pieces of chicken. Senior Tolu (for that was Biggy's name) it was very sweet. I wish you tasted out of the food.
"I thought I was hearing something else, what sort of girl was this?"
"Jumoke, fall into the centre of gravity and lie down there till I tell you to stand up. The centre of gravity was the middle and the space within the dormitory. It was filled with gravels and would definitely hurt the body all over.
"Was it a sin to share food?" I thought as I moved out to serve my punishment without saying anything.
First Rule learnt in school: Never argue with a senior even if the offence does not warrant punishment. You are to obey before complaining.
"The rest of you, scrub and mop the room in turns till the floor shines. Dirty Pigs" she hissed.
I almost laughed out loud, wondering who the dirty pig was; imagine a coal pot covered with soot calling a well scrubbed and shiny pot black.
But for the timely intervention of Tumininu who came in much later, I would have spent the night in the centre of gravity.
It was just like yesterday, I was finally in J.SS 3 and the days were crawling slowly. It was November 2 nd 1996. My senior friend Tumininu was now in S.S. 1. Haven just resumed for the term on the first day of attending classes, Tumi looked so cute in her pencil straight short skirt and a turned –up white shirt. I admired Tumininu a lot and was not oblivious to the fact that many boys felt the same way too. To me, Tumi was the sister I was never close to, it was not surprising that she told me to stop adding the prefix "senior" before calling her name. Many students even thought she was my cousin.
One day I would never forget was 14th February, 1996. I had often heard about Valentine's Day from Olatide my class mate. Olatide loved fantasizing and dreaming about her fresh prince. She was so emotional and was so much involved in any talk that symbolized love. We J.SS 2F girls nicknamed her "Iyawo Asiko". Olatide had earlier told me that Valentine's Day was a day for a boy to truly show his affection and love to a girl he likes. This was characterized by buying gift items and other related items. This particular day was a Sunday and the first rains for that year had just been showered. It was a blessed day indeed.
I was sleeping on Jumai's bed when I heard exciting whispers from my sleep. Jumai woke me up immediately.
"Jumoke, you are still sleeping when there is fire on the mountain"
"What is it?" I asked groggily. I was someone who cherished my sleep a lot and I was annoyed I had been awakened even though it was only 6.00 pm and I had been sleeping for some three hours.
"Your cousin, Tumininu has been "valed". Just go to her hostel and see for yourself. They had earlier separated the J.SS 3 girls from us to another hostel. I jumped down from the upper bunk and wore the nearest slippers I could find. I was not ready to miss out of the show. Even the shouts of Jumai to wait for her did not deter me in my venture.
I arrived at the intermediate hostel meant for J.SS 3 and S.SS 1 seniors and made for Tumininu's room. The door was locked; I knocked on the door impatiently. A senior saw me outside and shouted for the roommates to open the door.
"Tumi, it is your cousin Jumoke"
The door was opened promptly. I saw Tumininu on her upper bunk smiling with a shy grin on her face. The whole room was scattered with gift wrappers thrown about.
"They must have opened the gifts viciously." I thought.
"Jumoke, come and sit down." One of Tumi's class mates was saying. I rather took my time to look around. On Tumi's locker sat a red and white decorated cake. "I love u, Tumininu" was inscribed on it. There were two bottles of wine, the contents looked white, different packs of chocolate and assorted biscuits decorated my friend's bed. Two bottles of perfume were being admired by Tumininu's bunkmate. Amaka, Tumi's class mate was cuddling a pink teddy bear that was the size of about five new born babies put together. The teddy bear was singing. I picked up two cards from the floor.
"Tumi, be my Val or I will hound you till you do, from Bolaji" This was the message written on both cards.
I wondered where an S.S 2 boy got money from to buy all what he gave my friend. I immediately looked forward to the day I will be showered much love too, despite the fact that my parents gave me all I needed. I needed love and at least my friend Olatide said a way of expressing this love was by a boy getting nice stuff for his girlfriend on Valentine's Day. The cake was already being shared. I ate so much that I feared for my digestive system that day.
The next day Tumininu introduced me to Bolaji by break time when I went to her class. Bolaji was close by then. He became my school father automatically and told me to feel free if I needed anything at any time, I needed only one thing .I had enough provision to last me for two terms and money too; what I wanted was a boyfriend but I could not confide in anyone then, even Tumininu who could lecture me on what to do, though she said she did not want to date Bolaji; they were only friends. I can't remember what created my fears then, I just knew all was not right with my thought processes, I was almost tempted to disclose my worries to Olatide but she was becoming too wild for my liking. I kept this to myself for a year. My much appointed time and joy came two weeks before we resumed for a new session after my concluded Junior Secondary Certificate Examination.
I was overjoyed, this was barely two days after my commencement from school, but unfortunately, I could not complete the workshop, it was mandatory for me to attend the funeral of my paternal grandfather in my hometown.
I could really say that job searching is not an easy task for any graduate in Nigeria. Getting what one wants might seem like an uphill task, may result to doing what they get along the way. I work in a bank and I studied Mass Communication. Thankfully, I am doing something related to my course, my department focuses on Branding, Re-engineering, changing the opinion and image of my workplace and a total transformation in a corporate manner of where I work to give satisfaction to our internal and external publics whom are also our customers. The job does not avail me time to relax, something new must come out from me everybody, sometimes when I am at the tether, and I turn to my computer to search for information. www.google.com, www.nairaland.com, are my favourites when I am searching for something I really want to know about. Sometimes, a job can be tasking and seem like a really arduous task, at such moments, I think of other things I have passion for, and I try to be versatile in many other aspects as well. Reading, Writing, listening to music and research relaxes me and gingers me back to doing what I love.
Apart from branding the corporate environment and the financial sector, I could say I love good branding on people as well. I cannot remember when I developed the love for people looking good. This also adds to the facial aspect too. I love makeup and other attributes of it. I recently enrolled with one of the best makeup artists we have around; Oluchi Thompson who has taught me many secrets of looking good and I want to add, not necessarily being caked up. Bridal makeup is an art for me, I love the way it transforms people who on ordinary days might not take care of their appearance. I love modesty and at the same time appreciate the time taken out for ladies to look presentable, it does not have to be expensive, or make one look psychedelic. I also browse the net looking for more tips and more tips on skincare and make up in its entirety. Event planning is something I have passion for as well. I do not really go out to parties; I have used glasses to correct my eyes right from the age of 7 till when I went to camp for my National Youth Service Corps. I have been staring at books, television and the computer since when I could remember meaningful words.
I practically begged my father to buy me a laptop to enable me type my articles and books with ease and also have access to other useful information. I read my Bible online, listen to music online, browse for news and information to gain more knowledge. I always have these websites open on my system; www.234next.com, www.thisdayonline.com, www.bellanaija.com, www.facebook.com etc. My other favourite websites are www.divavillage.com, www.heinmas.com, www.sugarweddings.com, www.youtube.com, www.illumine.co.uk, www.mindjolt.com, www.women24.com and many others.
I believe there is nothing I cannot get from my computer. I even learnt how to cook Afang soup from www.africanafood.com. I was happy because it was successful and my late father who imbibed this culture in me benefited from it in my own little way.
I browse on many things from women fashion to make up tips to wedding makeovers, wedding photography, wedding dresses, wedding websites, individual blogs, how to write resumes, news, the financial sector, consulting companies, advertising agencies, publishing houses, cinemas, wedding planning, writers bureau, career and future planning, good housekeeping, interior decoration, hall decorations, diet tips, banking, maps for Nigeria, meaning of words, my keyboard shortcut keys, events etc.
I have always wanted flexibility to do many things on the go and with a click get an idea of what I want. I was elated when I read that with VEDA Quest, all these are made easy. I read that Quest is a free resource and multimedia application on all VEDA PCs. It's a one stop hub for business, entertainment, information and communication. It's a journey with the clear goal to make life better.
It's content include music, videos, e-Books, applications and business tools, health & fitness, religion, kids content, games, manuals, fashion, information and directory service among many others. It will go a long way in providing information on career development and knowledgeable skills to survive in the corporate world
The VEDA Quest simplifies what I need and what I spend my time doing. I believe in branding, there are many vendors around who do very good stuff nut do not go very far because they do not know how to package themselves. A wedding photographer should have a colorful, clear, attractive and appealing website/ complimentary cards that will draw people to him/her. Though this might not be criteria in producing a good work but it gives an audience first. I appreciate the world of consulting (I am working with some consultants presently) because no matter what, they try to bring out the best for their clients to appreciate and believe in what they give to them.
VEDA Technology Limited which was born in Lagos, Nigeria has been made available as the demand for premium personal computers by consumers who need a platform tailor-made for their needs and interests. VEDA sees this growth and strives to enhance the quality of computing with its platforms. This simplifies the needs of such consumers and I happen to be one of them also. Other computers would be obsolete and with this in high demand as we are in a changing word made by ICT, VEDA stands a better chance to solve many needs.
Please see attached some photos on what I have searched for in times past and how I continue to gain more information.
Thank You.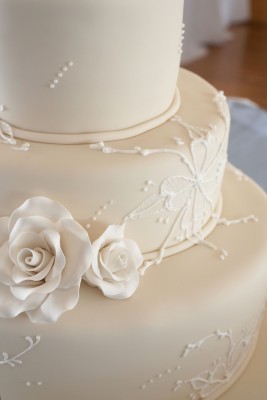 [nggallery id=194]