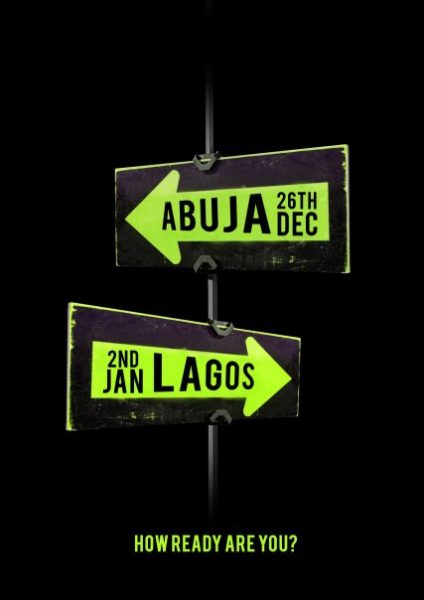 You have slogged all week hoping that Saturday will bring some vibe in your life but no, it's the same drably situation that leaves you wandering where all the fun is hiding. If that's the thought that leaves you numb at the end of each week; then, you haven't been to SLU…Shh.
"SLU…Shh" brought to you by Noblekonsept is the new way to club that happens round the country.
If you've been to one SLU…Shh, that's just it ONE. The next is never the same because each Slu…shh has its own theme with a range of Nigerian celebrities as the bartenders… yep, you read it right! Stars get to treat you like their own special star. You have seen nothing yet until you've been to SLU…Shh. you won't forget it 'cos ……………….reason better experienced!
Its Abuja's turn to be taken over……..again!
ABE was only an appetizer………..
SLU…Shh is back……..in COMBAT style! With Gen. Banky W as your commander-in-chief
26th December @ Play in Abuja
What better way to celebrate your boxing night……….. (Box, Combat, SLU….shh, get it?)
Oops! Y'all thought we forgot u? Lagos Ryders, Put up your lighters…………
2nd of January at SWE Bar in Lagos……..Aint no party like SLU…shh………..its going down the "Fashion Runway" with Banky W as your guest host…..where everyone will be looking like a model
"For those who have been a part of it, they describe it as the only unique party experience this side of the divide. The best way to describe it is; a party with no inhibitions and restrictions. Everyone is very important" Abiola Oloba, Encomium magazine.
That's his description, be a part of SLU…Shh and find out what it means to you.