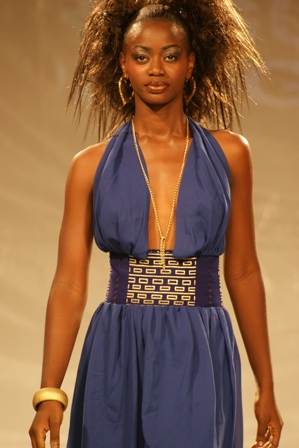 The Le Petit Marche December Fete kicks off at Tribeca today.
Fashion
From independent to high street, hottest trends to vintage; men, women and children will be catered for.
Party.
With a cocktail bar, a runway show and DJ spinning the funkiest party tracks; it is expected to be the fashion party of the year.
Shopping.
It's not just about the clothes. Home essentials, accessories, hair and beauty products will all be stocked in the colour coded vendor layout.
Lagos.
The centre of excellence and heartbeat of Nigeria is hosting yet another Le Petit Marché; the monthly indoor mini market for anything and everything fashionable and über cool.
On Saturday the 26th and Sunday the 27th of December newly built TriBeCa (68 Adetokunbo Ademola Street, Victoria Island) will host the LPM Weekend Fête.
With vendors such as H.O.M.E Design, Out of Space, Abiola Aso oke, My Dazzle, Livinia, Pearl Shop, Circa 64, Chic, Cool steps by Denfol, Kasher, KemKem Studios, FFL, Obsidian, House of Versatile Styles, Rouge Couture, Vida, Grey, Maylins Place, Mizzy B, LaDoyin&Guy, Trendy Tots, Literati, Hair Therapy,Olivia Pearl, House of Spiff, Reena karis, Work & Living interio Ltd, Style Profile, Phunkafrique, Christian Audigier, Beadazzle Accessories, Lola Roses, Literatti, Gidi Clothing connection (GCC), Cookie skin, Accessories2die4, Onye Collection, Brownie, Amalya – Or'el, Delabique, Baby Bliss and more!!!
These vendors have everything from Men's and women's high street fashion, independent designs, accessories, home essentials, baby clothes and toys ,skin and beauty products and loads more :D!!
We'll also have a runway show featuring designs from Rouge Couture today!
Come ↓ to TriBeCa ( 68 Adetokunbo Ademola st, VI) between 12noon and 7pm.
There is nothing petit about this market that is ending the year in grande style!
For Le Petit Marché, contact: [email protected]
http://lpmpaper.blogspot.com/