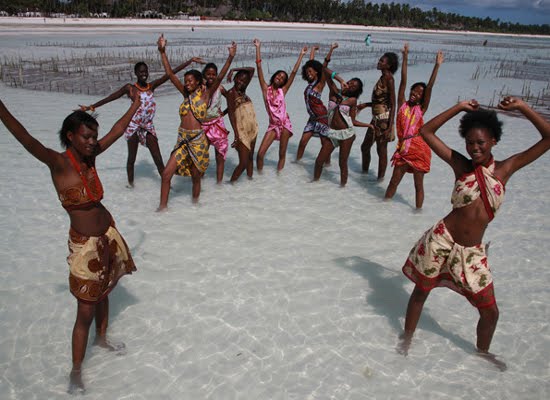 On Tuesday, MNET hosted the press at Eko Hotel for the official unveiling of the Top Ten Face of Africa finalists.
Unfortunately, neither of the Nigerian contestants were available. Both Blessing and Marvis were unavailable due to a prescheduled appointment at the US Consulate in Abuja. (We were a bit disappointed as we wanted to give Blessing a chance to give her side of the whole Dbanj issue!).
The press conference gave us a chance to interact with each of the contestant and get a feel for their personalities. It was obvious that each of the girls had their own sense of style and individuality. I was actually pleasantly surprised by the confidence and intelligence displayed as each contestant answered each question with the ease, elegance and poise of Nephateri.
For example, when one of the journalists asked Roseanne (from Zimbabwe) how she felt being the only light skinned girl in the contest, she replied "Yes, I know I am light skinned, but I am African. I was raised in Africa all my life so I don't see myself as any different from these girls". I actually saw that as a fantastic answer to what could have been an awkward question for anyone.  I spoke to her later and she seemed truely unphased by the question!
Another welcomed surprise was the degree of camaraderie shown between the girls. Very much unlike the cat fights on America's next top model. Fore instance, when I asked the girls how they felt about each other now that the live show was only in a few days. Many of the girls were quick to say how much they had learnt from the FOA experience and how they felt like winners already. They all indicated that they'd support who ever won.
Suffice to say that any of the girls would be a worthy winner! We at Bella Naija wish them all the very best of luck! Remember to keep BN bookmarked for all the official news from the Face of Africa live event this Saturday!