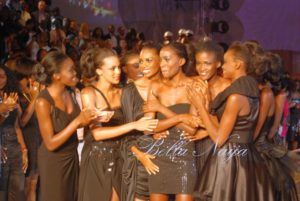 The Face of Africa 2010 has come and gone. Arguably the most prominent fashion event ever held in Nigeria, the Face of Africa 2010 finale definitely lived up to the hype.
For weeks leading up to the event, "Do you have Face of Africa tickets?" was a question that was repeated time and time again across the social circles.
On Saturday 6th February 2010, the event was held at the Eko Hotel in Victoria Island, Lagos. The first sign that things were not "business as usual" was that, there was no "African Time". The event started right on time at 6PM – sharp!
The venue was setup like a "warehouse art gallery" with burly construction workers rolling in huge cargo boxes. The models emerged from the boxes and were introduced by the night's hosts – Studio 53's Fareed Khimani and former Face of Africa Kaone Kario.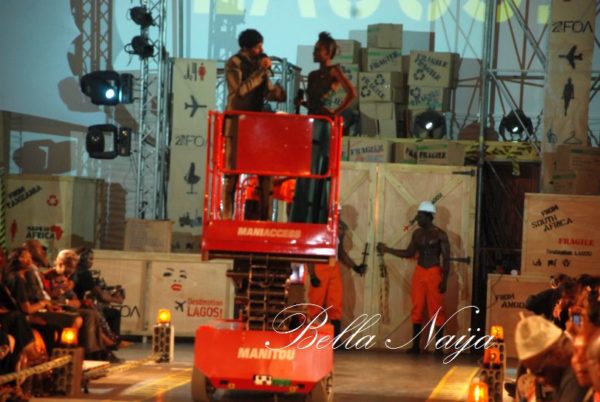 The first segment was one that has been anticipated for the last few weeks. The Top 10 Face of Africa contestants were dressed in couture pieces by 10 of  Nigeria's most respected and talented designers: Zizi Cardow, Frank Osodi, Odio Mimonet, MOMO, Tiffany Amber, Ituen Basi, Adebayo Jones, Lanre Da-Silva Ajayi, Jewel by Lisa and Kosibah. The pieces were really fabulous! We wont bias you by letting you know our fave, check out the photos below and let us know which tickled your fancy.
Up next, we got to see video diaries of the girl's homes and an overview of their lives before Face of Africa. The crowd got emotional watching this as it showed different aspects of African living. From Thembi's Soweto home and collection of shoes to Mavis in her home with kerosene stove and shared bedroom with her siblings. It was good to learn more about the girls.
The entire event was a visual high-fashion journey, intertwined with great musical performances by D'Banj and South Africa's Lira.
Check out photos and videos from the performances and all the exciting segments below.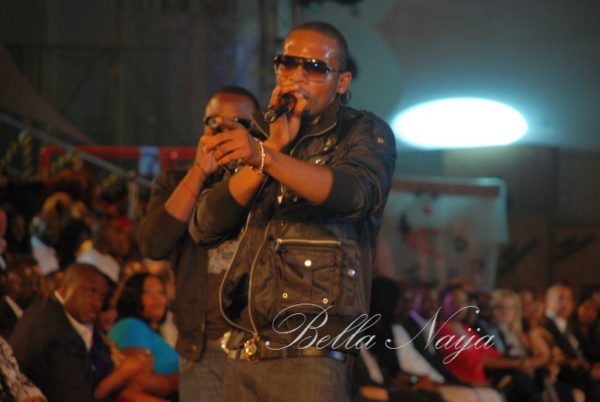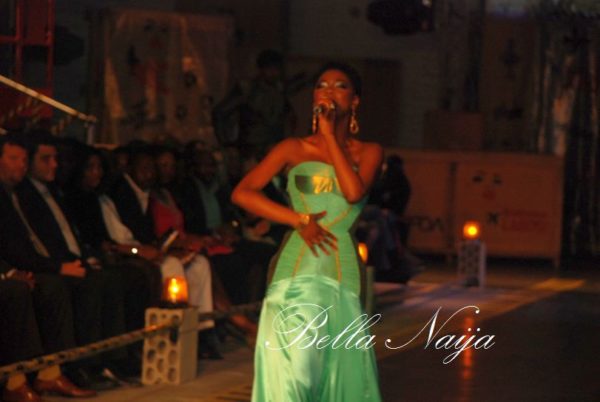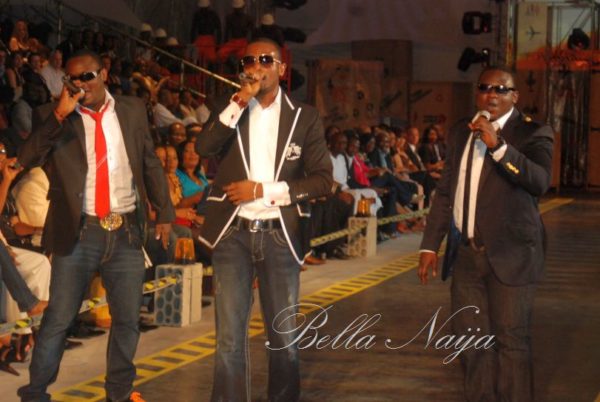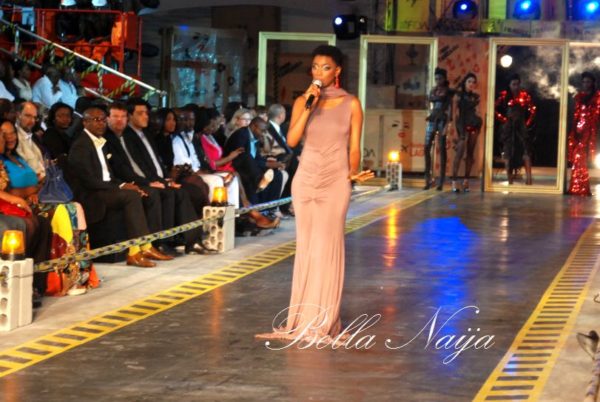 Jewellery from around Africa
Collection was curated by PIECE.
[nggallery id=205]

From Paris to Lagos
Pieces from Christian Lacroix, Versace and Emmanuel Ungaro accessorized with jewelery by Chris Aire added an international dimension to the fashion mix.
[nggallery id=204]

Fashion Scene by John Kaveke
[nggallery id=203]
Fashion Scene by David Tlale
[nggallery id=202]

Fashion from all around the A
Designers from all around the continent, created Little Black Dresses for all the contestants. Designers who created dresses for this segment were Anna Getaneh of Afrique Mosaique (Ethiopia), Kofi Ansah (Ghana), Anisa Mpungwe of Loin Cloth and Ashes (Tanzania), Gloria Wavamunno (Uganda), Chakirra Claasen (Namibia), Cathy Kathunzi (Malawi), Koketso Chiepe (Botswana), Liz Ogumbo (Kenya), Taibo Bacar (Mozambique) and Angela Mulenga (Zambia)
[nggallery id=206]
The Winner!
After all the glitz and glam, it was down to the final 3 – Rosanna of Zimbabwe, Lukando of Zambia and Ernania of Mozambique. It was a magical moment as the winner – Lukando Nalungwe was announced by the original Face of Africa – Oluchi. The tears immediately began to fall as the crowd rose to their feet to felicitate with the new Face of Africa.
Congrats! Lukando along with runner-up Rosanna are off to New York Fashion Week to walk the ramp at the ARISE collective show.


The After Party
The afterparty was lots of fun. It was held in a 'loft meets warehouse' space right next to the venue of the actual Face of Africa show. Lots of great food, drinks and then performances from Nigerian stars including Banky W, Eldee and Mo' Hits.
[nggallery id=201]
Watch out for the BN Red Carpet Fab – Face of Africa 2010 edition!
We'll love to hear your thoughts on the show and the winner!