Designer, Maki studied at the Arts University College at Bournemouth where she obtained a BA (Hons) in Fashion Studies. Her passion for couture and culture inspires her artisanal collections as she believes cultural heritage must be kept alive. Sustainability and ethical practices are also principles she strongly embraces. Her label Maki Oh is based in Nigeria.
The Maki Oh debut collection titled "Everything in Proportion" showcases artistically crafted traditional motifs immersed with contemporary elements.
The collection features jumpsuits, shorts, harem pants and dresses in nudes, earthly tones and varying shades of blue creating a visual aesthetic that indicates an appealing sense of rawness and strengthens the organic inclination of the collection. With the jumpsuits she infuses soft drapes, cinched empire waists, varying necklines and fabrics; with some in adire, jersey and a fascinating mix of aso-oke with sheer fabrics.
In exploring the "African artisanal couture heritage" she constructs intensively textured graphic pieces exuded by incorporating vivid circle motifs and indulging in a pursuit for richness with stitched calabash pieces.
As one skims through each piece in this collection, you perceive a deliberate gradual passage from one form and style to another.  Maki attributes the inspiration for the transitional silhouette embodied in this 12 capsule collection to "the progressive rituals of the dipo ceremony of rural Ghana".
My favourite piece in this collection is the nude jersey mini dress with an overlapping sheer panel. It's one of the very modern pieces in this collection. I am in love with the simplicity of the lines and the easiness it will create for the wearer.
I find this debut collection from Maki Oh extremely artistically intriguing. Its allure is in its reveal and its depiction of African culture in a way that resonates with the fashion conscious mind. It allows the pieces to be viewed as a successful collaboration of ethnicity with the required foundation for a carefully crafted collection; impeccable technique and a captivating visual narrative.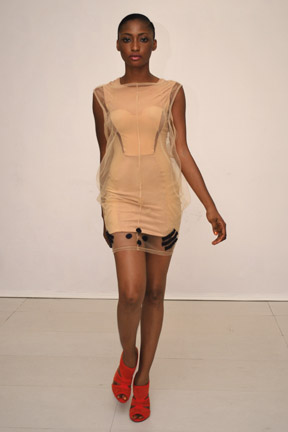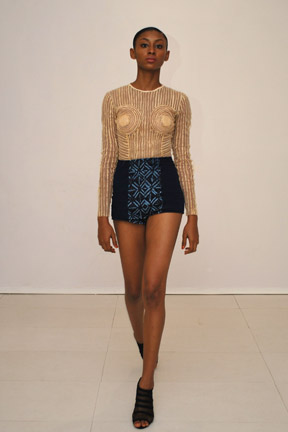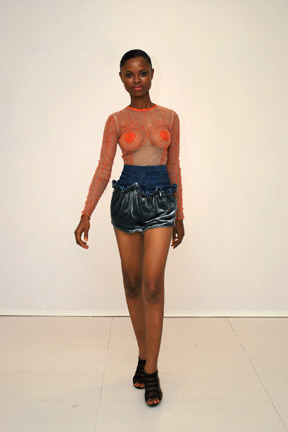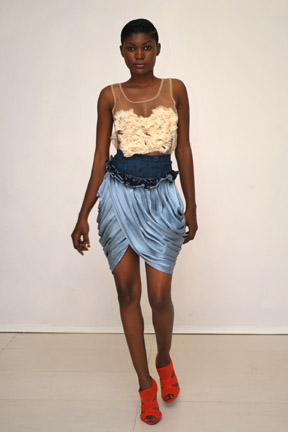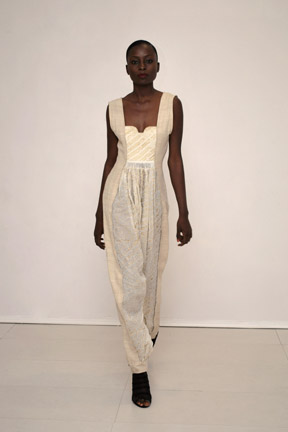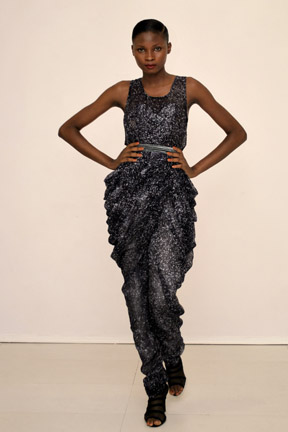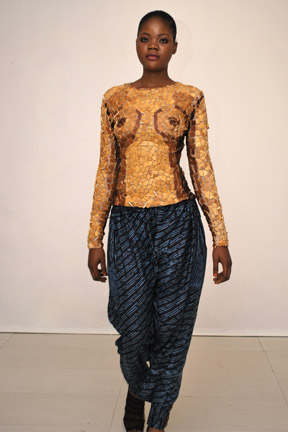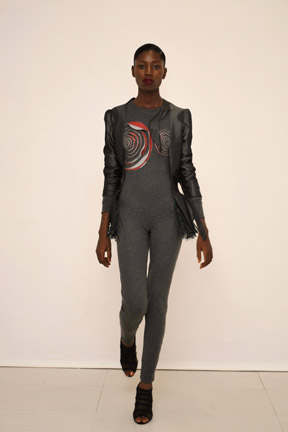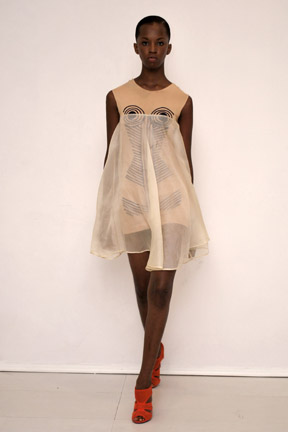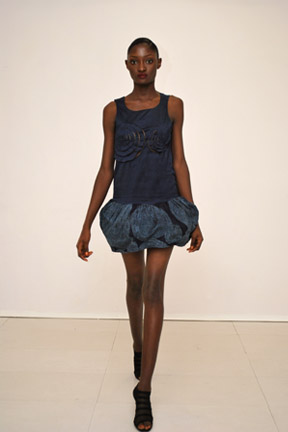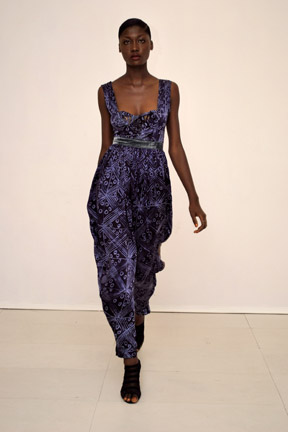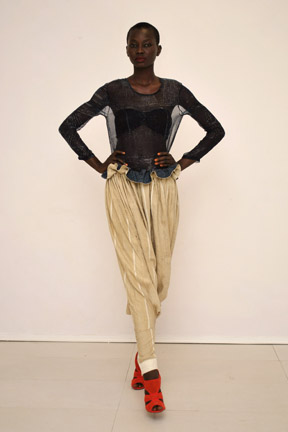 The label held an exihibition in Lagos to showcase the A/W collection.
View photos from the event below: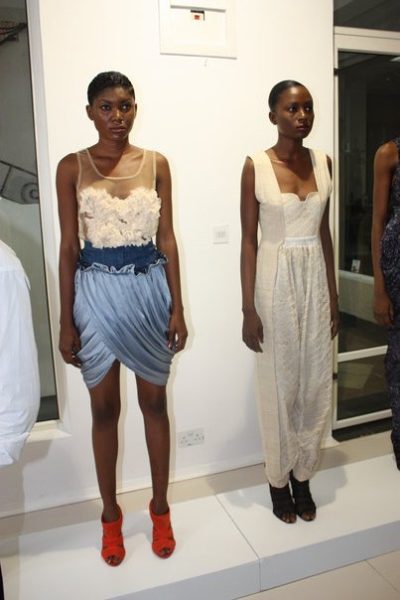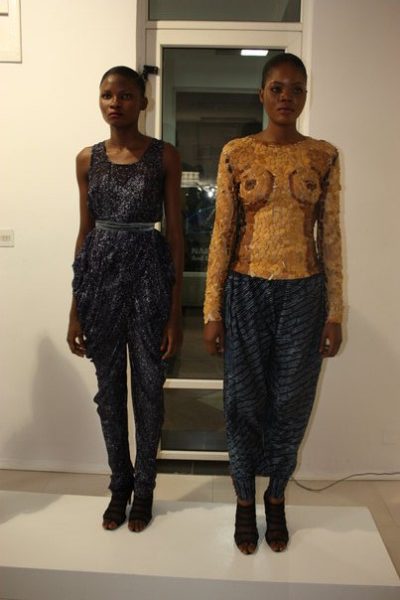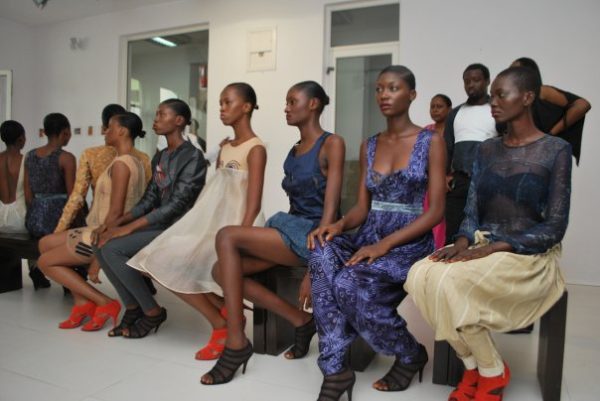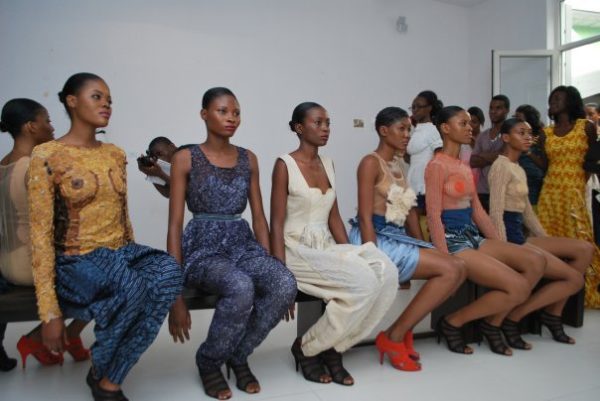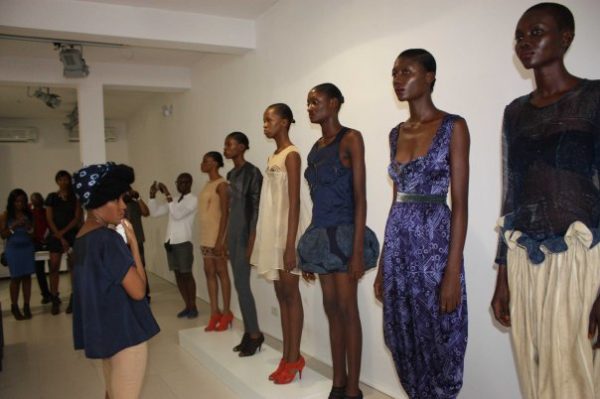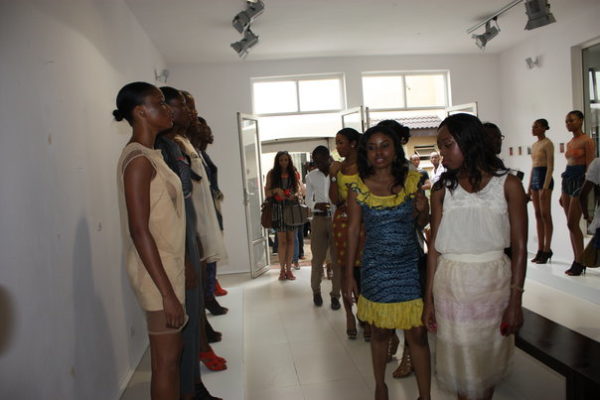 Contact Maki Oh:
M: +234 704 267 6744
E: [email protected]
W:www.maki-oh.com
Credit: Maki-Oh