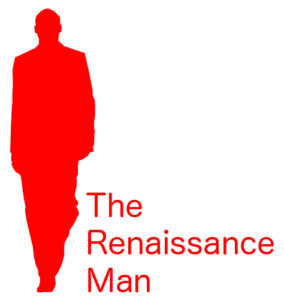 Kilon Sparkles!
Chances are if you live in Lagos, you'll either know of a friend whom is engaged, getting married or married. In fact, chances are all your peeps are rolling double. Eating from each other's plates at dinner whilst you sit across them cringing at the very thought of someone daring to extend their fork onto yours (err…perhaps that's just me)
Most likely, these newlyweds & 'about-to-be-weds' are expecting a child. A major piece of news which increasingly happens to be announced on social networking sites as opposed to the good 'ole face-to-face conversation. Anyway, during a conversation with possibly the happiest pregnant 'husband' (I'm no longer sure who is actually carrying the baby) – I asked my friend if he had thought of baby names.
This usually is a trick question, so if I ask you in future, think carefully before you answer. I know it's your child and you can call it "The Forbes List" for all I care, perhaps, after a dead aunt, or grandparents or Hollywood's favourite after the city of "conception".
Which I personally find hilarious because these people fly 10 cities in 2 days, how the hell will you know exactly where you scored the winning goal? I mean, it is all too convenient to name the baby after the city with the prettiest name like London, Paris, or Brooklyn, how come no celebrity has named their child Cambodia or Merseyside?
Some Nigerians are starting to jump on that bandwagon, last year; I remember someone's FB status commenting on their Nigerian neighbours who had named their new born "Chelsea"! I know what you're thinking; I was thinking the same especially when I found out the couple lived in East London.
But I guess you can't blame a delusional couple, after all this is a nation full of "Victorious", "Lucky", "Success", "Independent", "Precious" – "Monday" all the way to "Sunday" – I'm still waiting to meet someone called "Weekend".
Back to my conversation, I noticed the baby names talk became cagier and cagier as we dived deeper into the world of names. It just so happens that I was getting my daily dose of TSN's critically acclaimed show "Dallas Divas & Daughters" where a token black family consists of a mother "Chanel" and her daughter "Kenya". This further triggered my curiosity, so I ask.
In a nation full of adventurously random names, why hasn't anybody named their child "NIGERIA"?
After all, most likely 70% of the population were conceived with no light, a burst Gold Circle and mosquitoes doing their own sucking; stop fooling yourself you weren't conceived in V.I. you moved there when you were 10.
Now, the question is who will set the example and name their child after our great nation? In fact, I think Nollywood stars should start the trend, by 2030; we should have a major home-video star with a name like 'Nigeria Akpan'. O ma famous gan!
This week's Friday Track is "Gyal mi wann fi hold yuh, Put mi arms right around yuh, Gyal you give me the tightest hold me eva get inna my life…". Enjoy Gyptian and the massive club-smash "Hold Yuh". Click here to Listen
Enjoy!
If you're free tonight, come to the informal introduction of ABC – The exquisite Atlantic Beach Center – 1400b, Tiamiyu Savage Street. Ms. Folake Ekundayo is the new manager and the most fabulous hostess. She promises your drinks bill won't sober you up!