Africa Fashion Week 2010 kicked off with a lavish launch party in Sandton last night. The party was attended by Africa's fashion stars, international sports stars such as recent NBA Championship ring winner, Kobe Bryant and being that the World Cup is on in SA right now, a host of footballers.
Tonight we got that glamour on the ramp!
Nigeria's Deola Sagoe dazzled with a 'jaw-droppingly fabulous' collection on Day 1 of the Africa Fashion Week. Deola Sagoe christened the collection – 'Vintage'. She definitely redefined a more 'fun and exciting' vintage look with strong swinging '50s and '60s influences; from the sexy lace fabrics on the bodice and skirts which give a slight reveal and to the plunging necklines. We witness the re-birth of retro polka dots while the peplum still reigns.
It's exciting details on the runway, peaked sleeves, embroidery, pleats all enhanced with sultry silhouettes.  In the designer's words, 'I often picture the woman dancing in my clothes, and that brings its own rhythm and musical element to the creative process' and this translates as there is an elegant and graceful movement embodied in the pieces.
It's all glam on the runway; corseted cocktail dresses, embellished with sequins and shimmer then the contrast of lace and aso-oke. Only DS!
Deola Sagoe has had a long and prolific career in fashion, however its so refreshing to see her having fun with it!
Check out the full collection exclusively on BellaNaija.com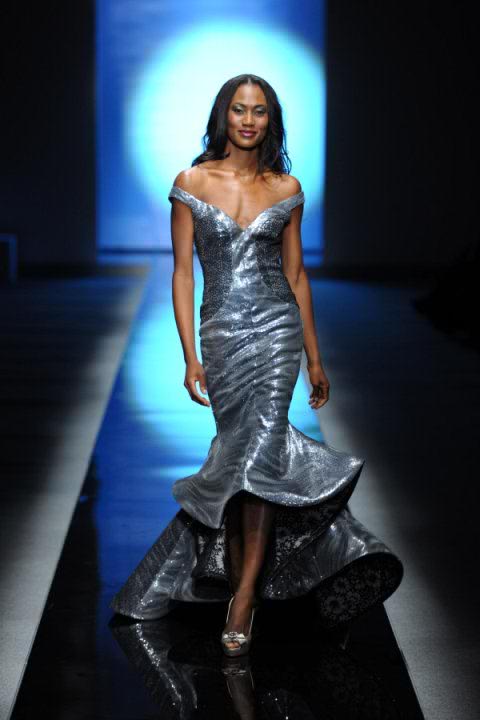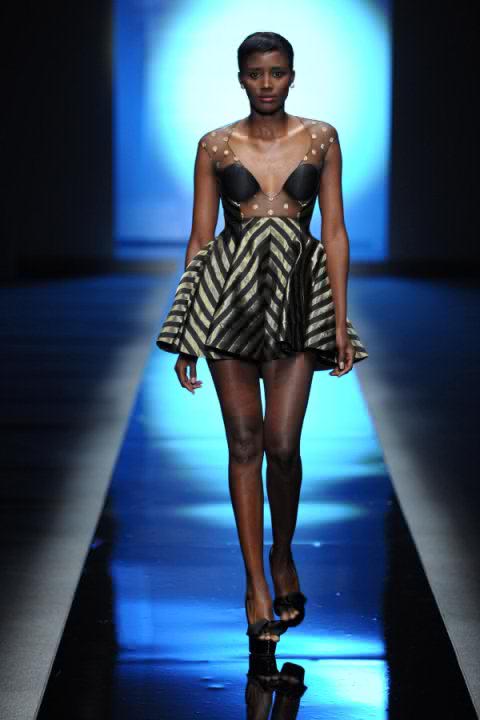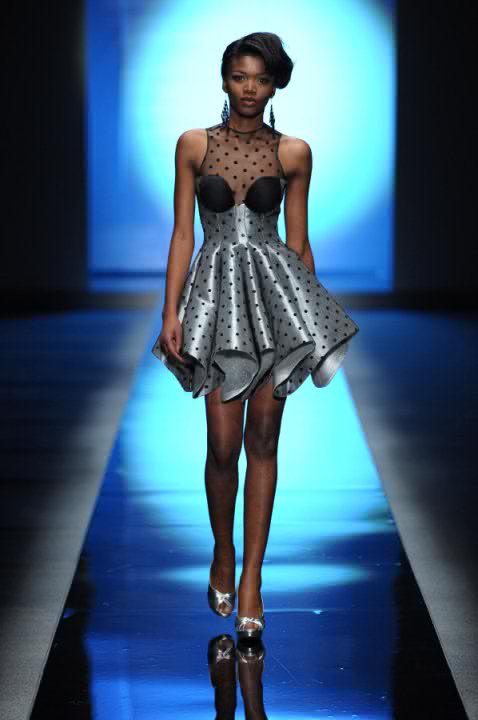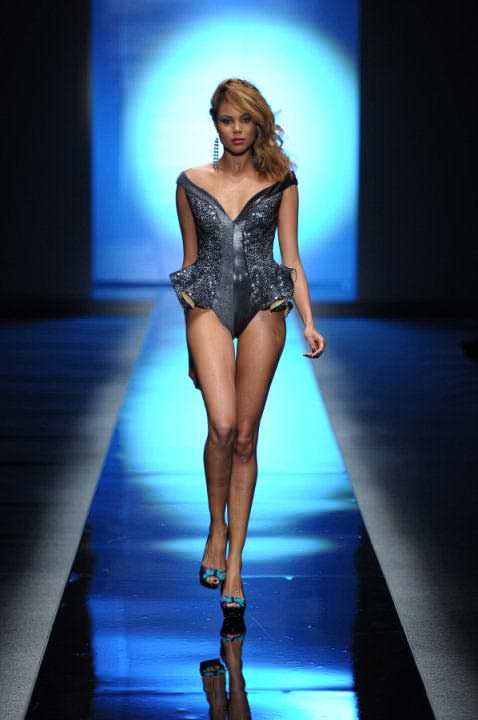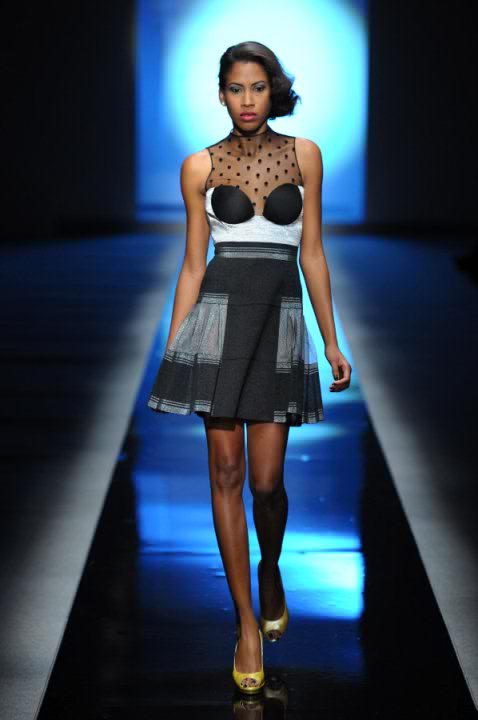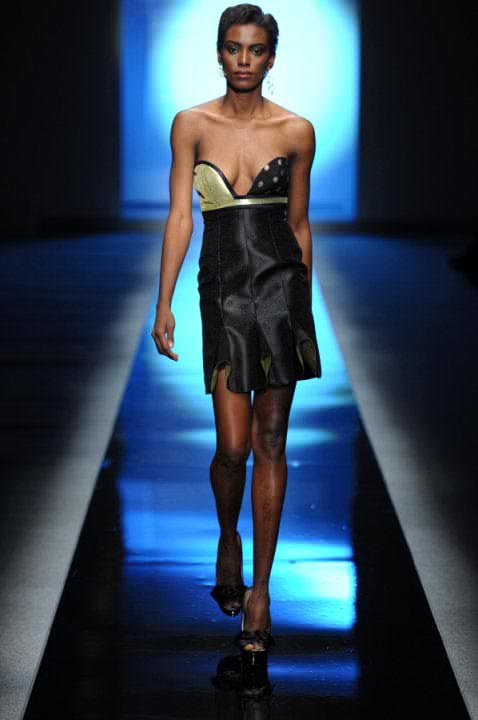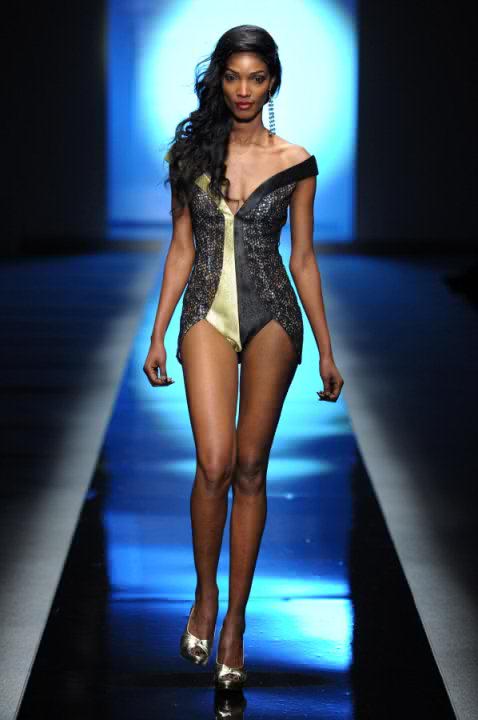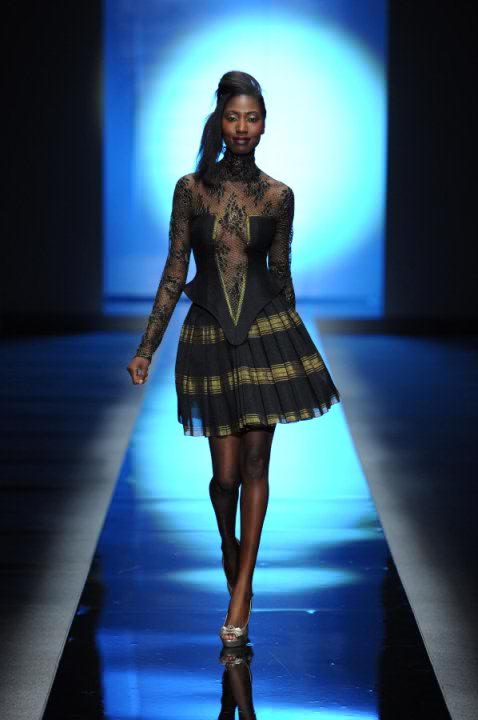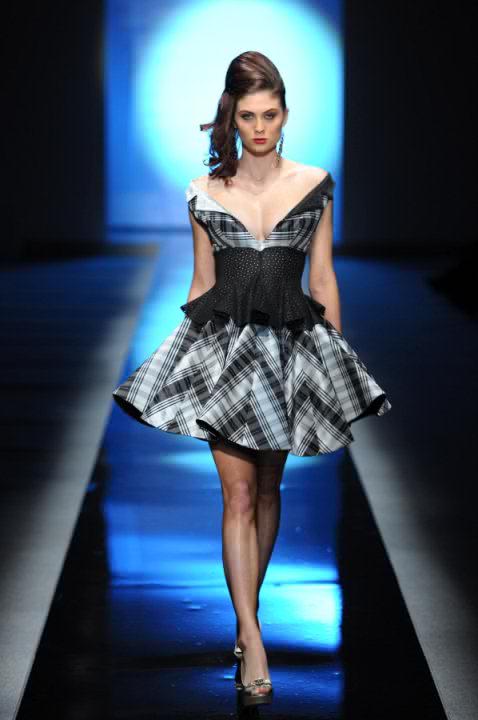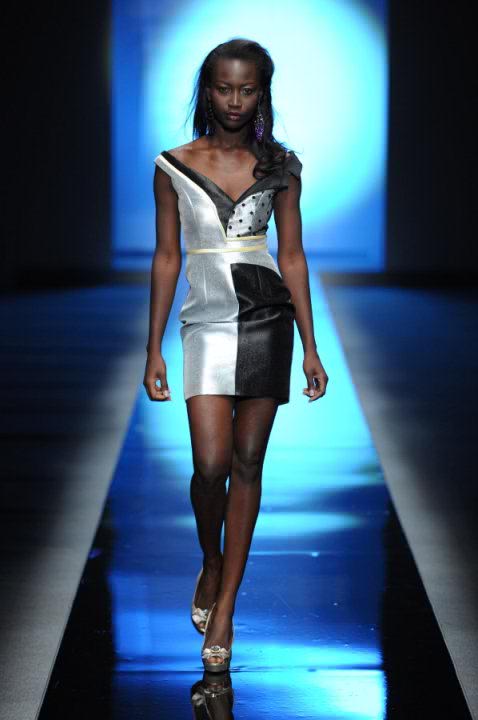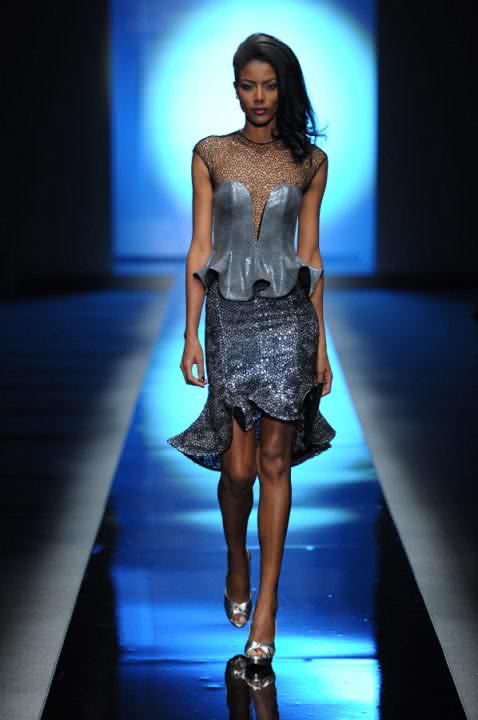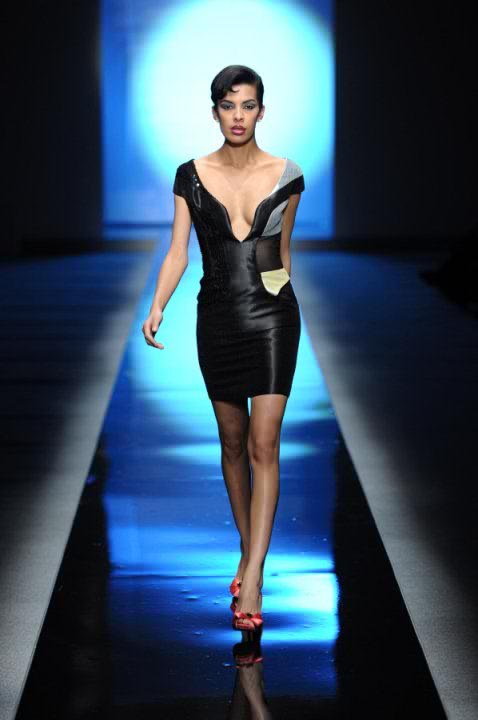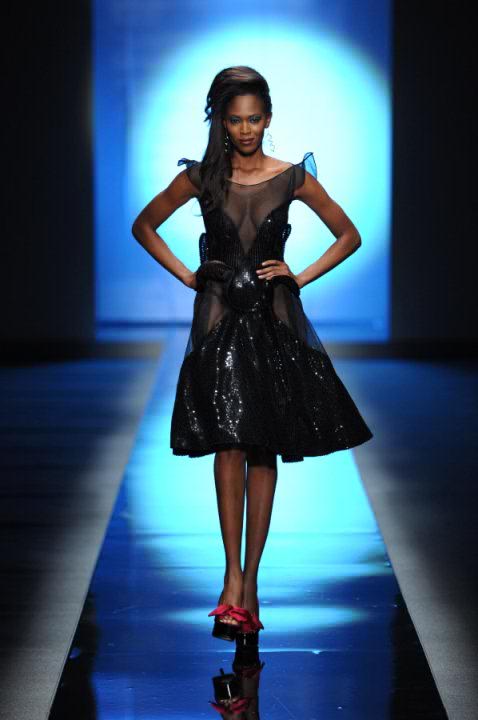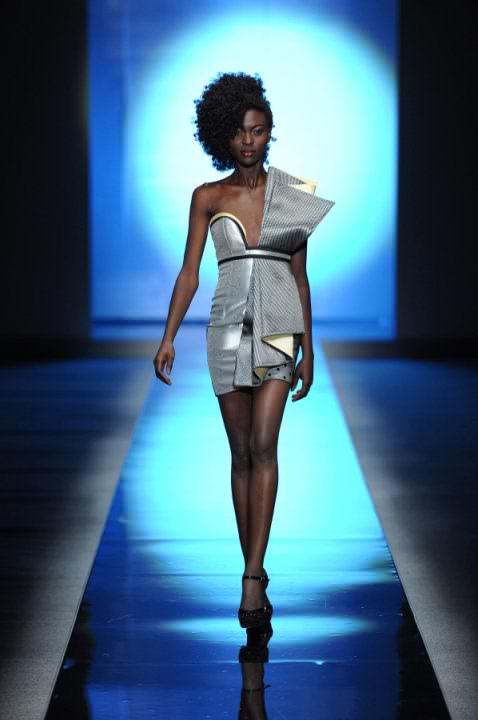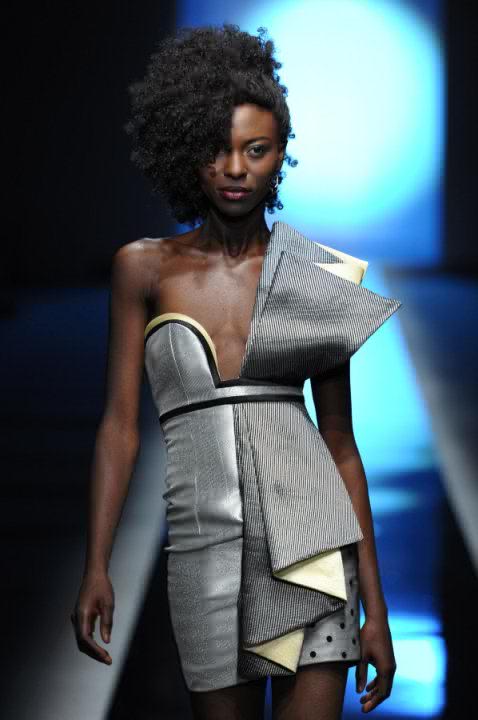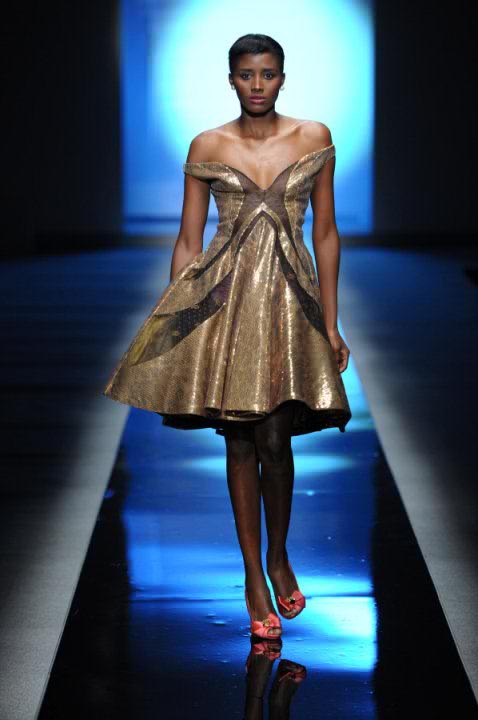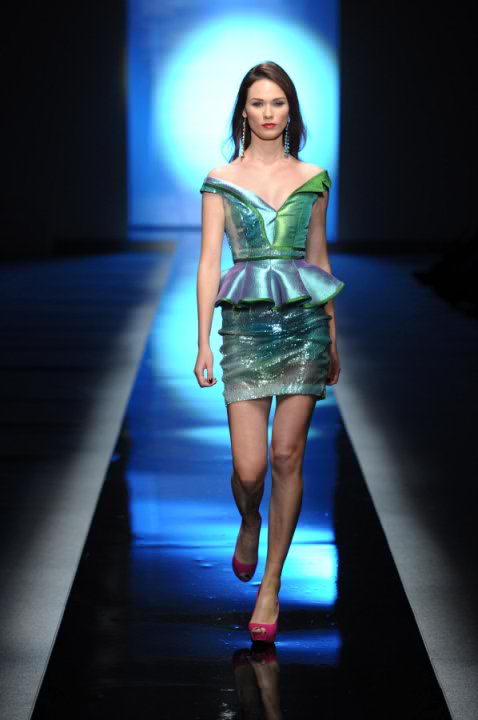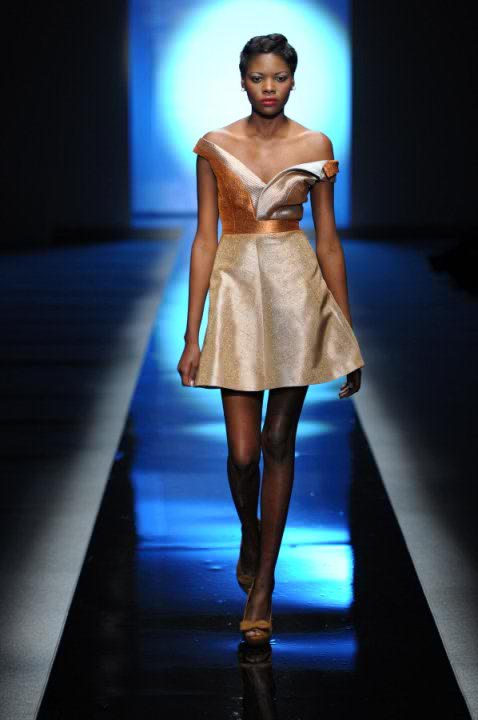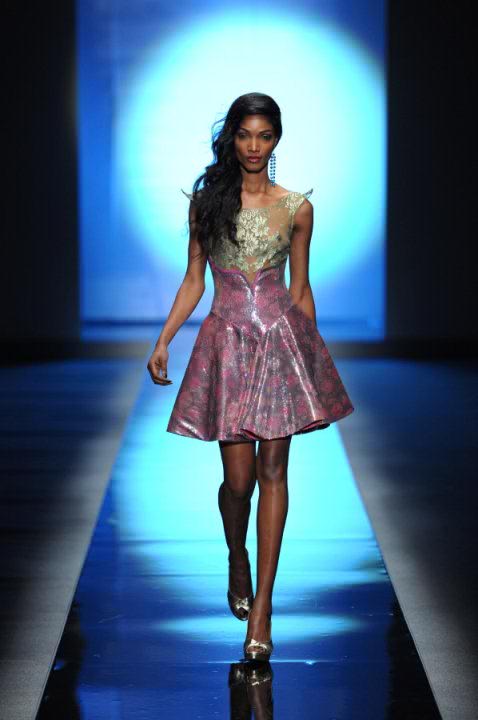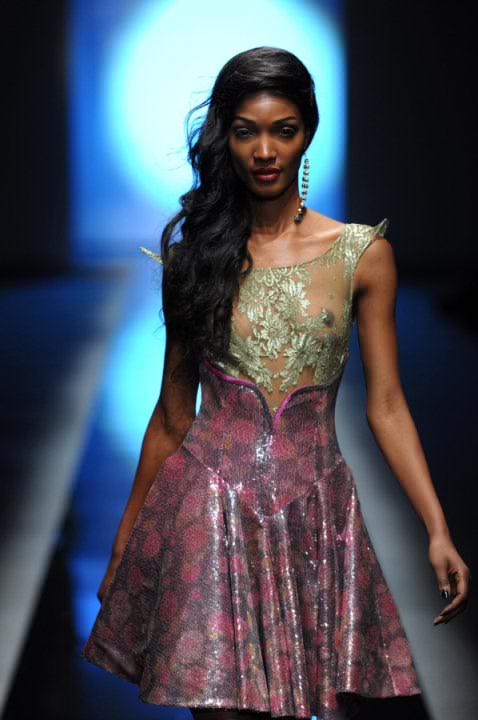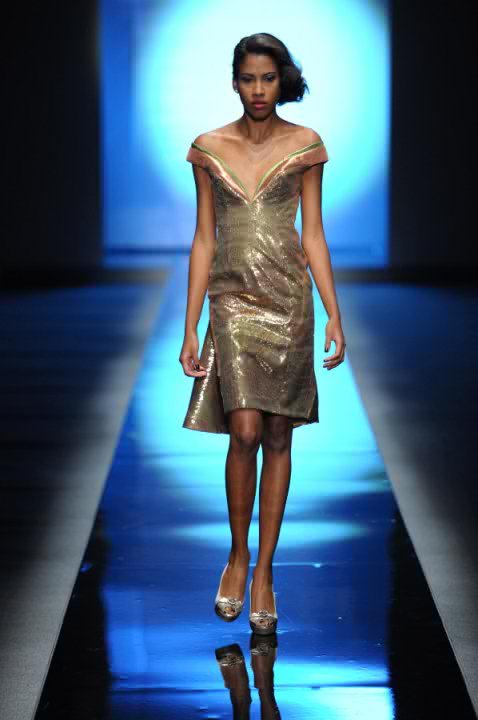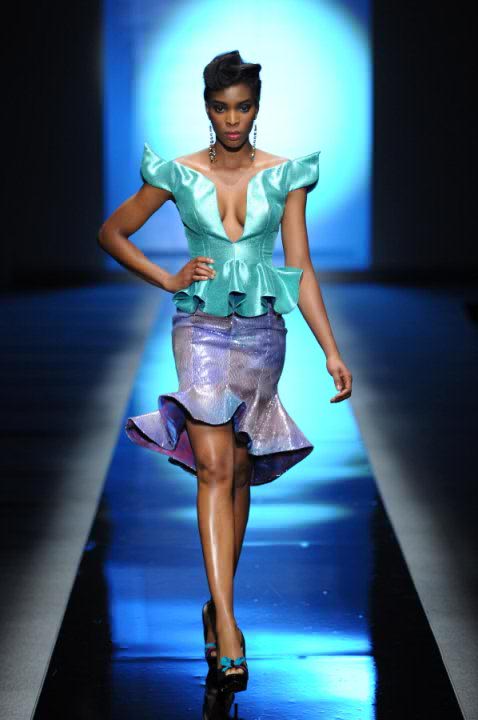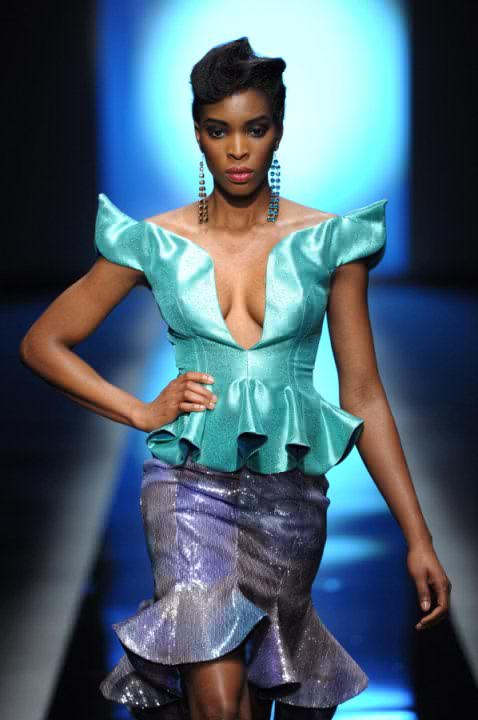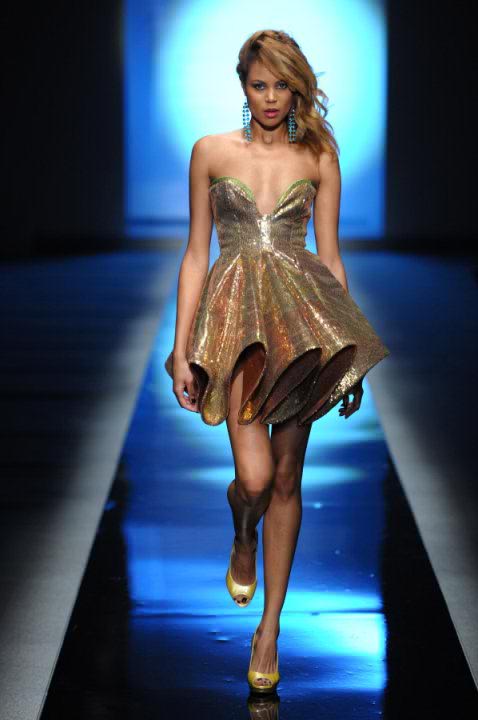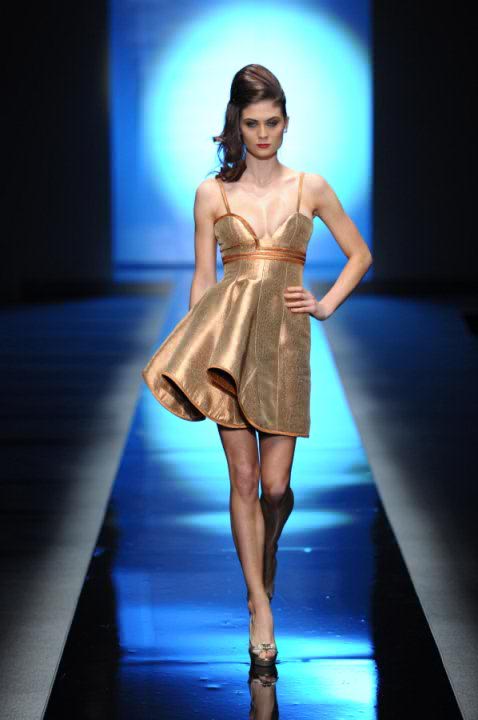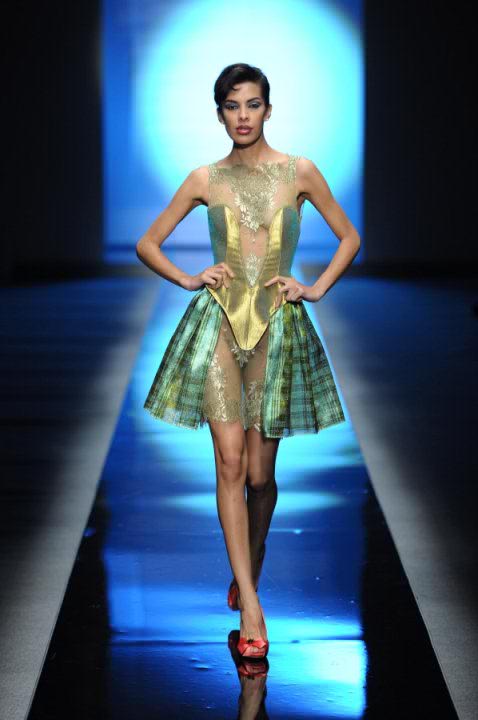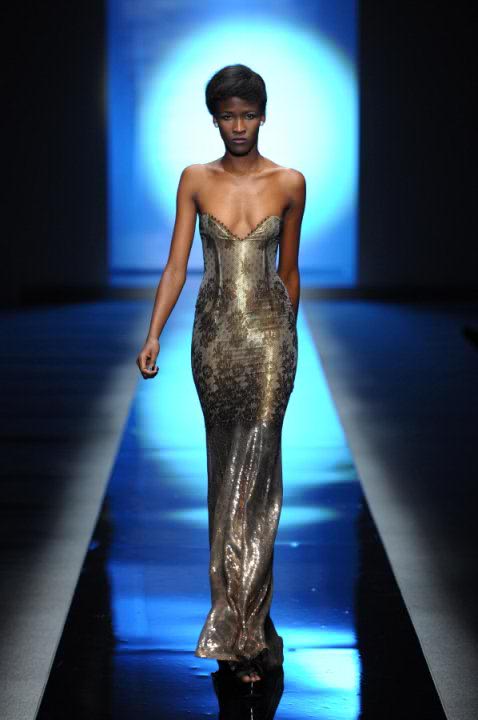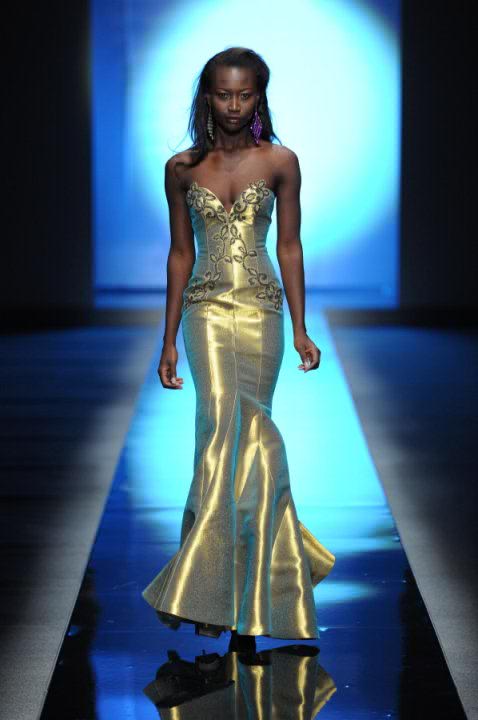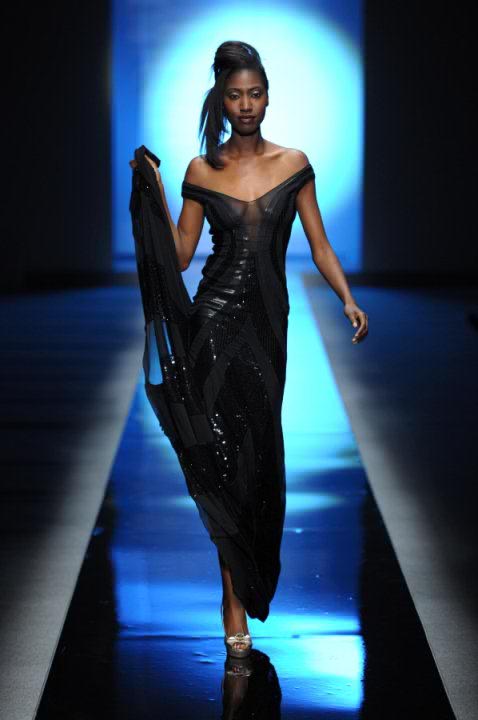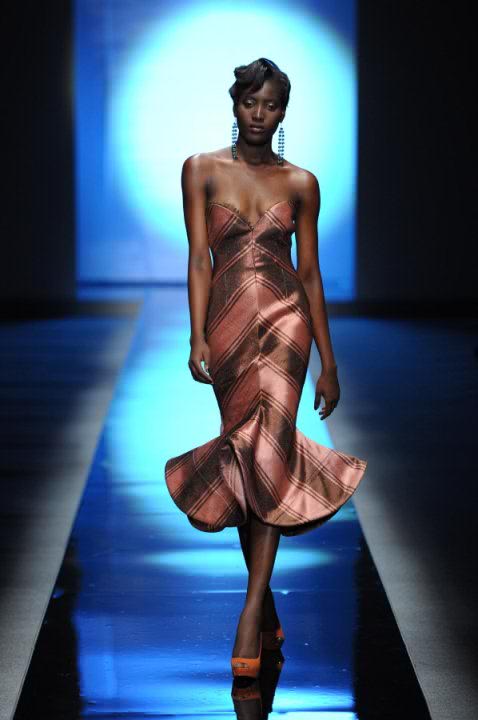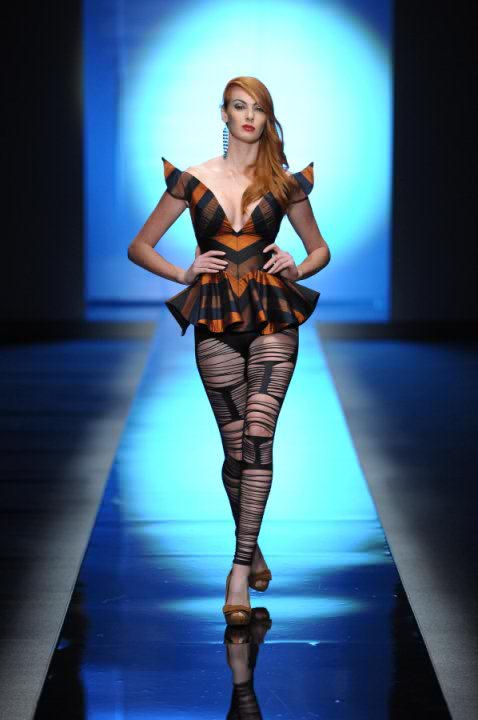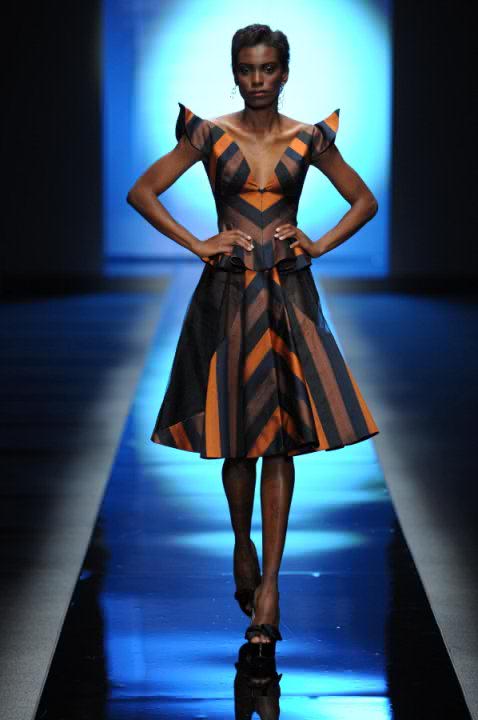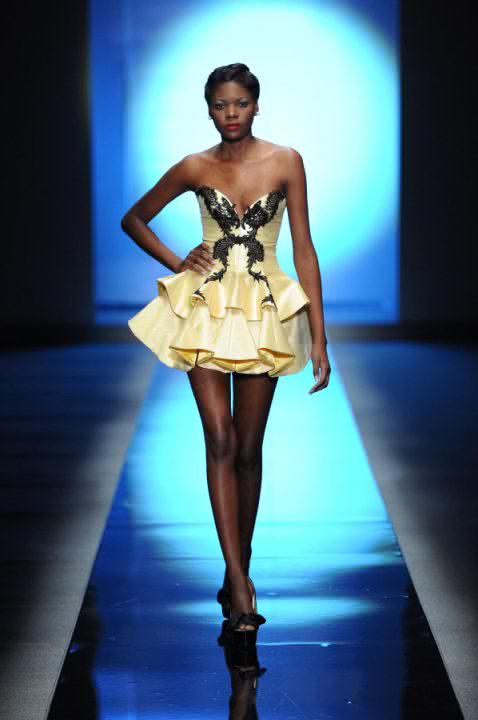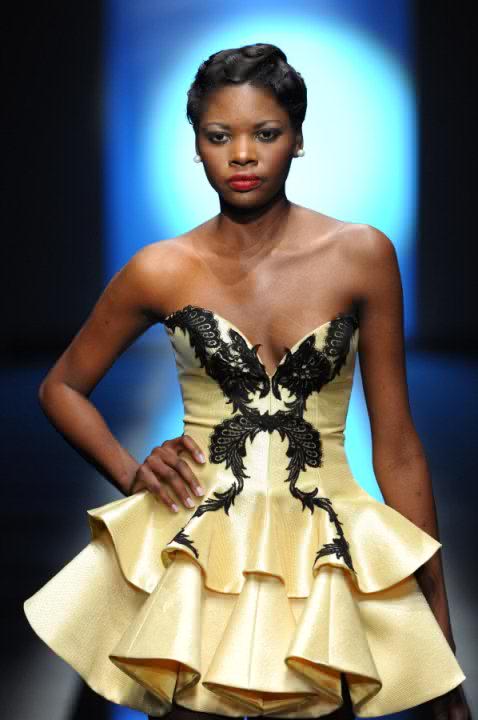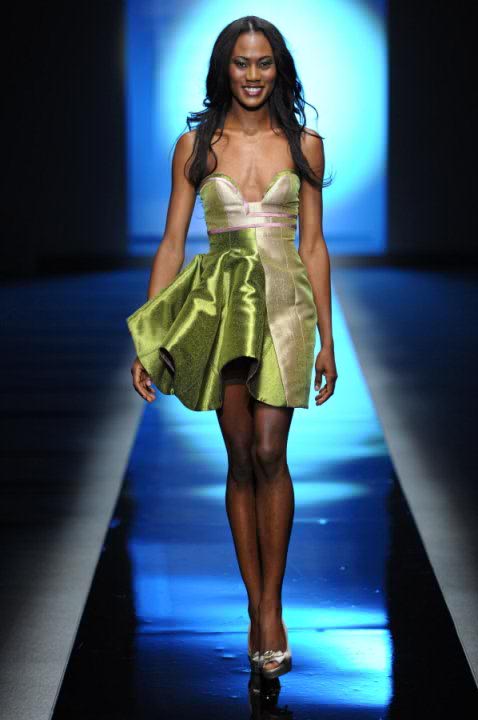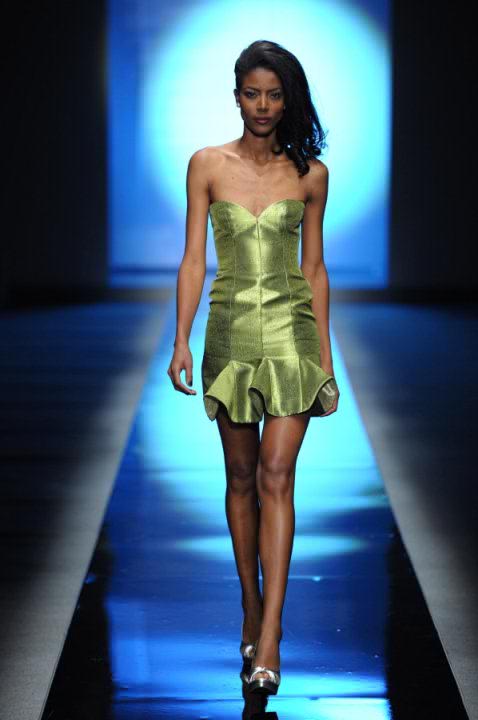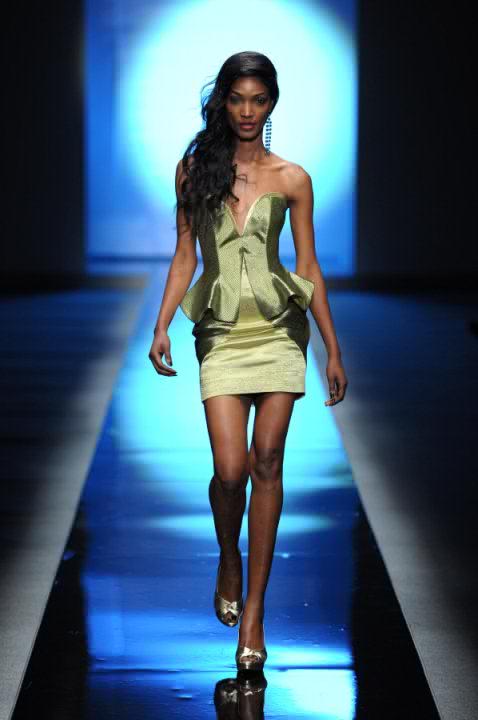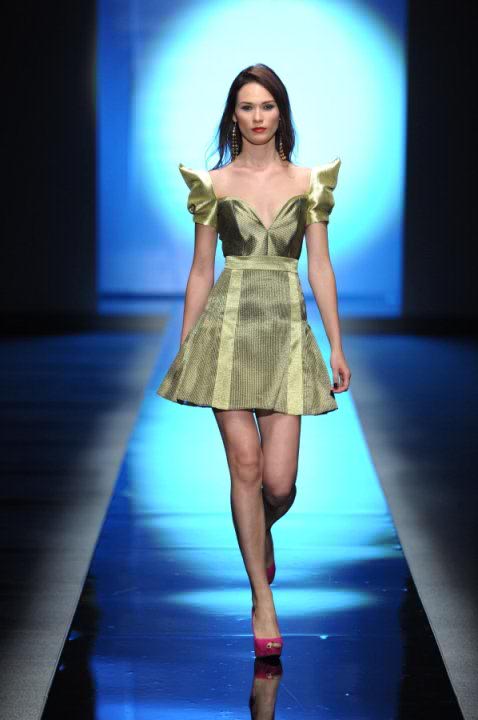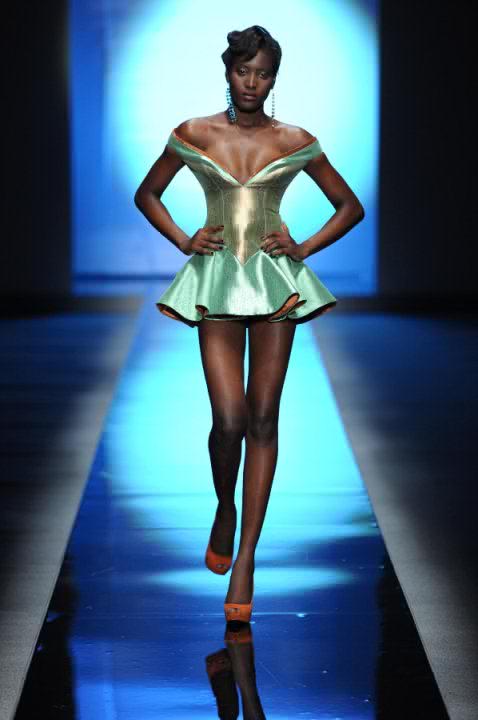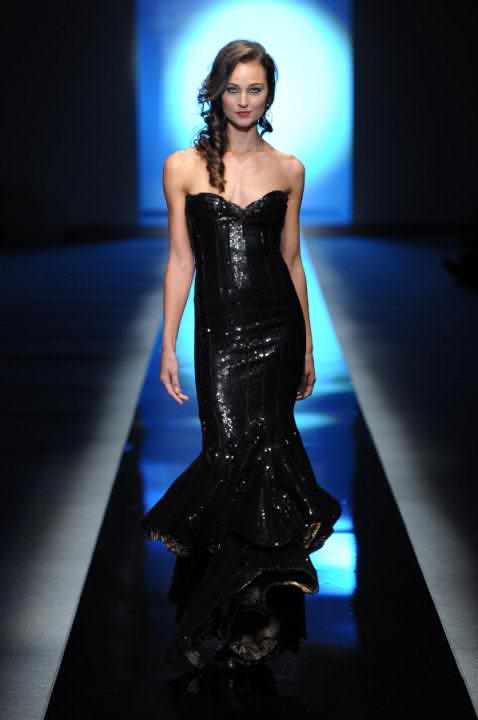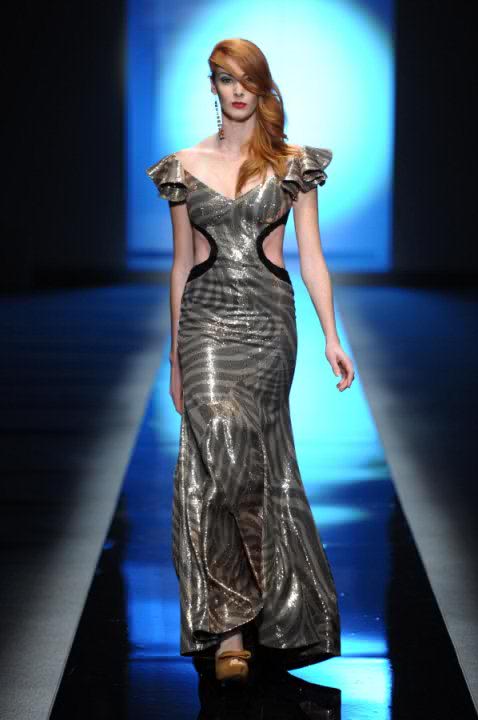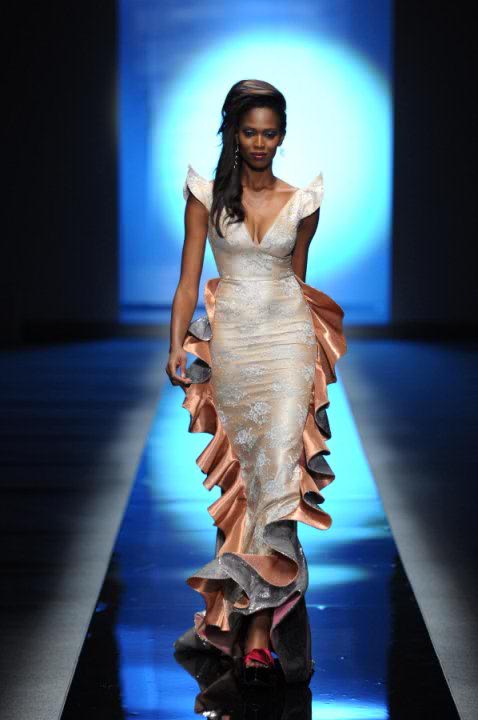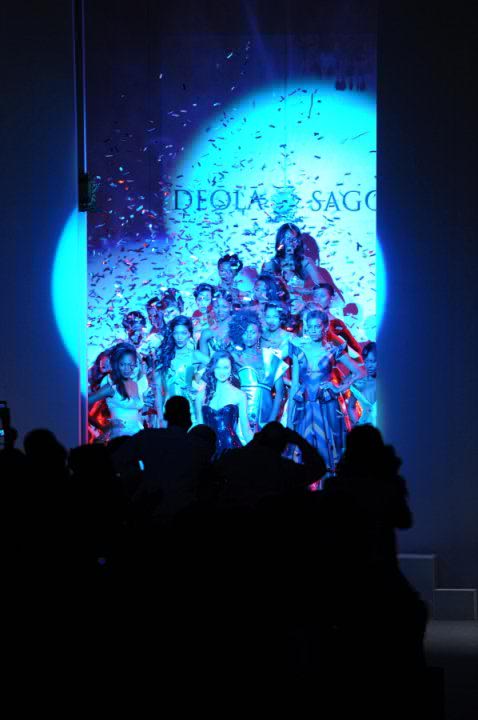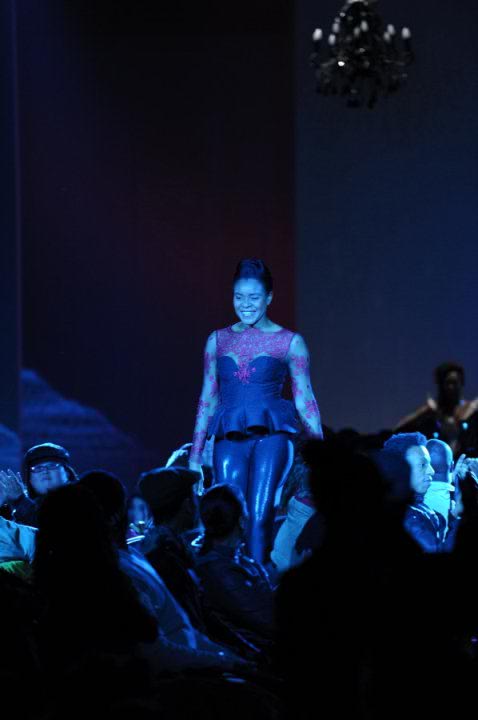 Video from Deola Sagoe @ Africa Fashion Week 2010

DESIGNER: DEOLA SAGOE
STYLIST: ARIETA MUJAY
LINE SHOW PRODUCER: DEON REDMAN
EXECUTIVE PRODUCERS – AFRICA FASHION WEEK 2010 & AFRICA FASHION AWARDS 2010: ROCKSTAR 4000 & VERTICAL LIMIT PRODUCTIONS
COPYRIGHT, OWNERS & MANAGEMENT: AFRICAN FASHION INTERNATIONAL. ALL RIGHTS RESERVED