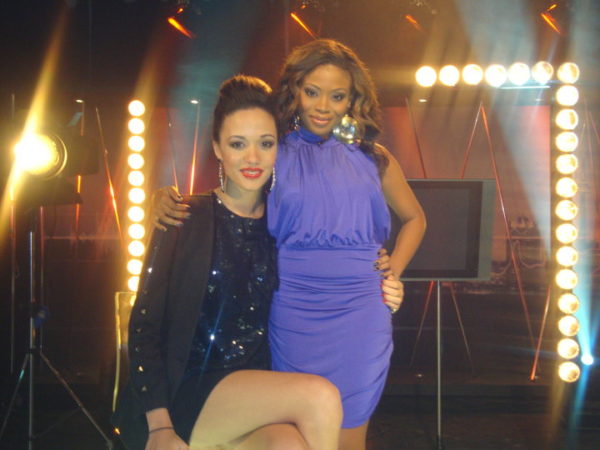 After years of adventures and profiles all around the African continent, MNet's magazine show Studio 53 has wrapped for good.
A new show will be debuting this week and this one is all about the glitz, glam and gist. Studio 53 Extra is the new exciting African entertainment show, focused on bringing all the hottest gossip and entertainment news from the African continent and abroad!
The show is hosted by Dolapo Oni and Eku Edewor and will be shown all around Africa on MNet Channel 102 on DSTV.
Eku Edewor is a graduate of the New York Film Academy, and striking Dolapo Oni trained at the Academy of Live and Recorded Arts in the UK.
Dolapo who couldn't contain her excitement on being chosen a presenter says, "It's been extremely exciting and I am having such a great time working with my co-host." She goes on to say that she's "delighted to join the M-Net family and is looking forward to working on the show."
This week the show brings DStv viewers highlights of the night's best performers and winners at the 2010 BET Award winners, held at the Shrine Auditorium in Los Angeles. It goes behind the scenes at VIP party after the Nigeria vs. Argentina World Cup match held at Johannesburg's Moloko Night Club in conjunction with Nigeria's Club Rehab. Studio 53 Extra also counts down the best looking football stars on the African continent.
Audiences can tune in for an interview with Folake Folarin-Coker of Tiffany Amber as she talk about her latest collection that was showcased at the Arise l'Afrique -A- Porter show in Paris.
The launch party will be held in Lagos this week and the show will be debuting on Thursday.
Catch it every Thursday on MNet at 21:00 CAT-20:00 WAT