True to form, Ituen Basi gives us eye popping contrasting bright colours and an alluring mix of fabrics with the collection she presented on  Day1 of  Africa Fashion Week.
It is feminine sophistication with full skirts, cinched waists, cropped jackets and collared tops, all designed to give the woman an enhanced feel of her body and there's that little bit of skin with thigh-high slits and plunging necklines. She also keeps the collection light, fun and casual with flirty summer dresses, shorts and separates which we can easily embed in our wardrobes as we would like, this guarantees the pieces in this collections a lot of wear.
In this collection, she keeps the tassels alive which we see in her previous collection. We get tassels on skirts, tops and floor length dresses.
Although she manages to keep the Ankara fabric in a constant evolution, which we see with the addition of the Ankara infused accessories, the collection is very much what you would expect from Ituen Basi, however, I was hoping for more of an element of surprise here and there; from more varied fabric choices to unexplored cuts and styles.
One of the striking and statement pieces in this collection is the traditional Yoruba iro and buba which she re-creates to give it a transitional playful and retro feel, by opting for a shorter lengths. It is my favourite piece in this collection; I love that she keeps the volume with the sleeves and presents the conventional long sleeve, but adds a more contemporary sleeve with a three-quarter length.
The kids aren't left behind, as she presents adorable pieces for them too!
Scroll down for the full collection: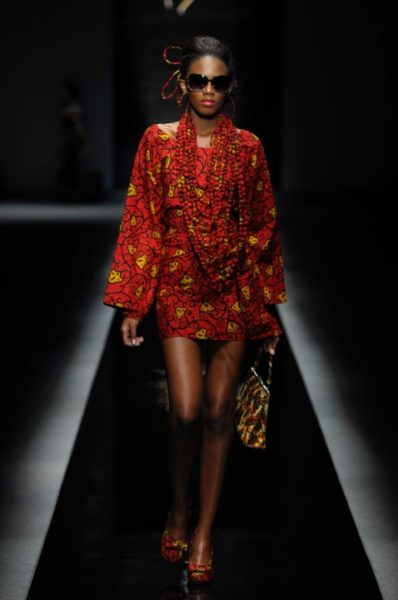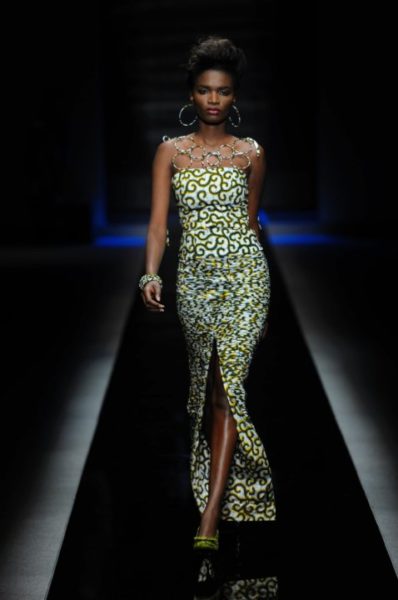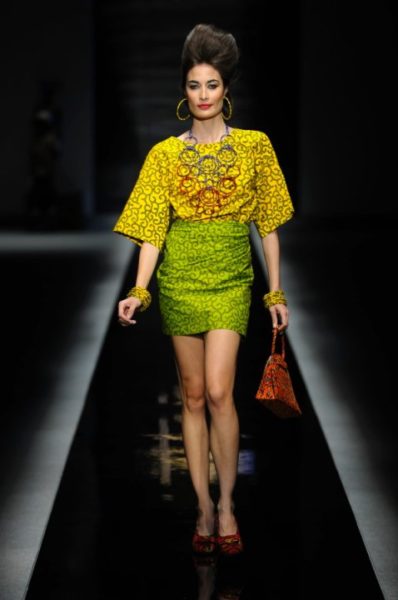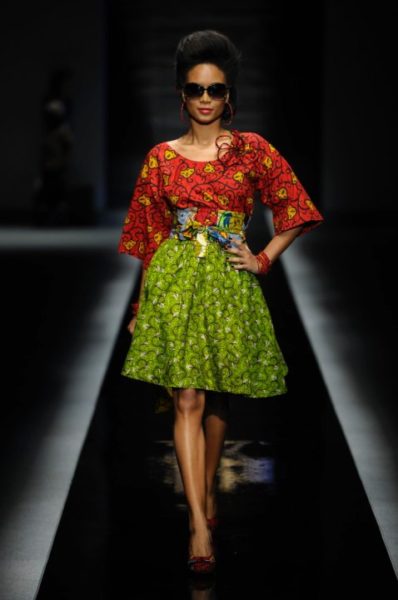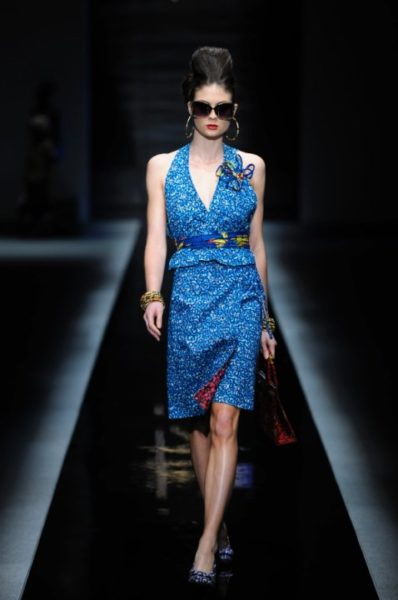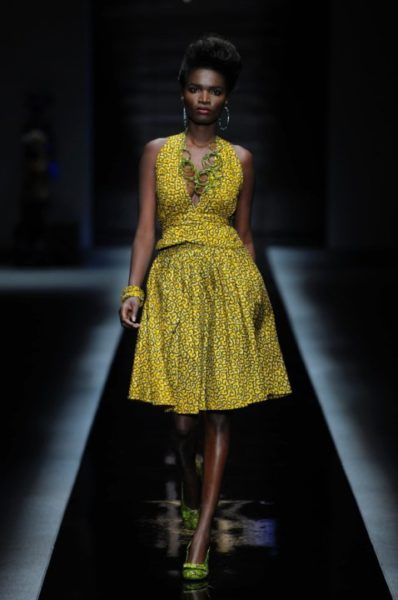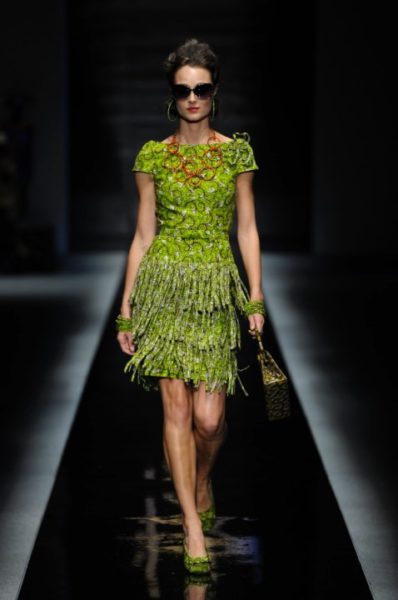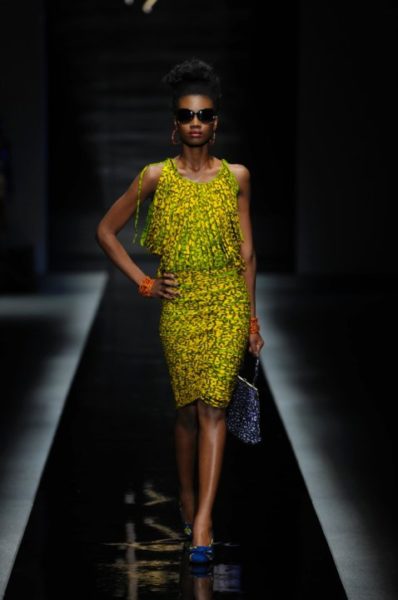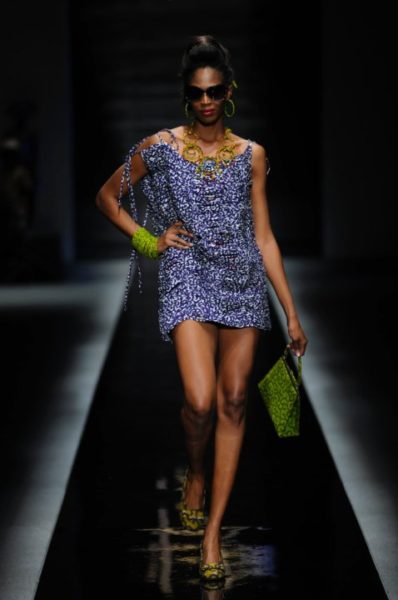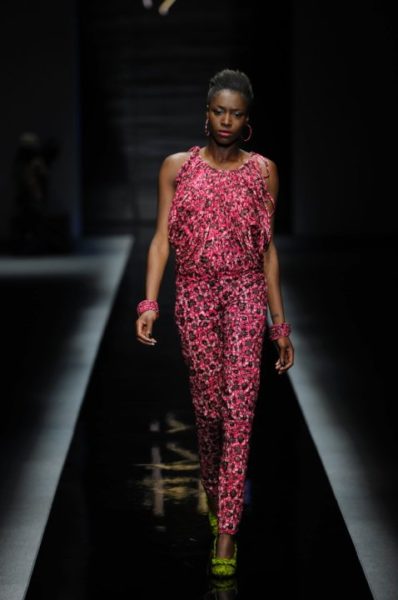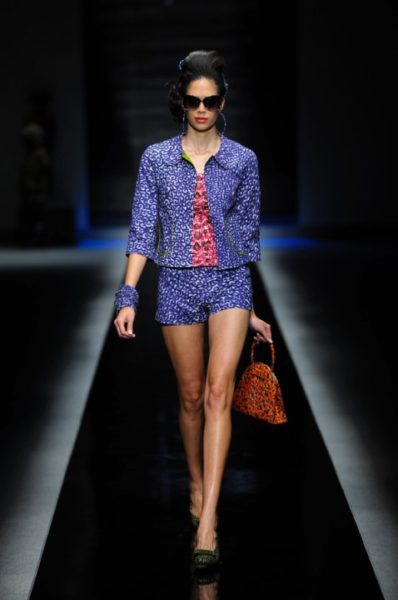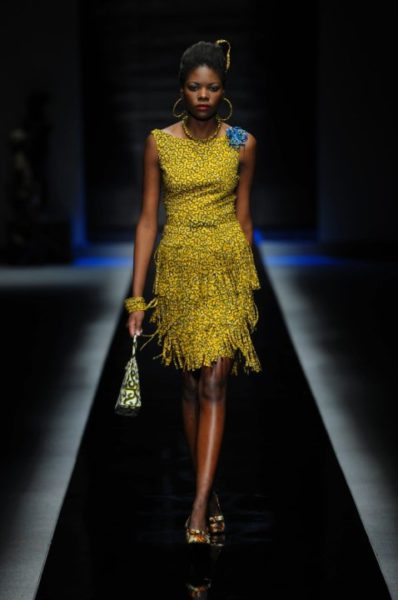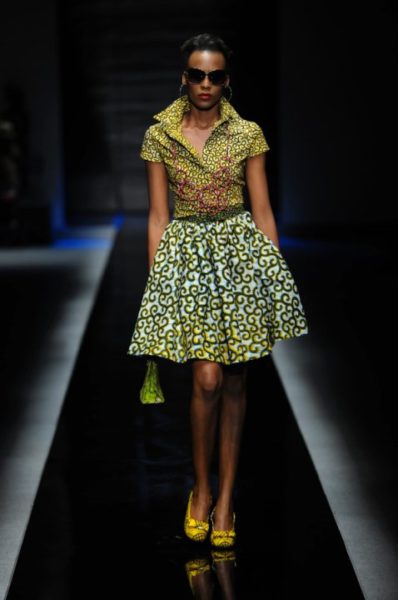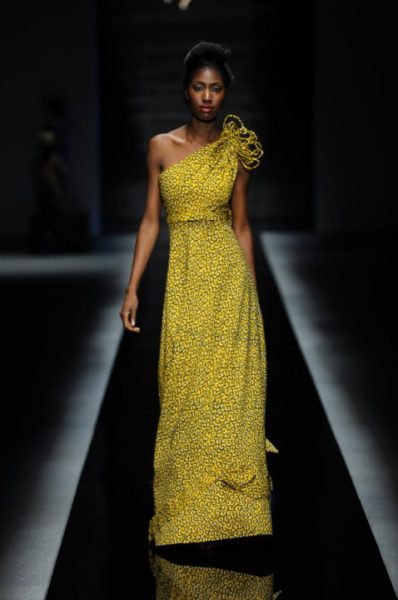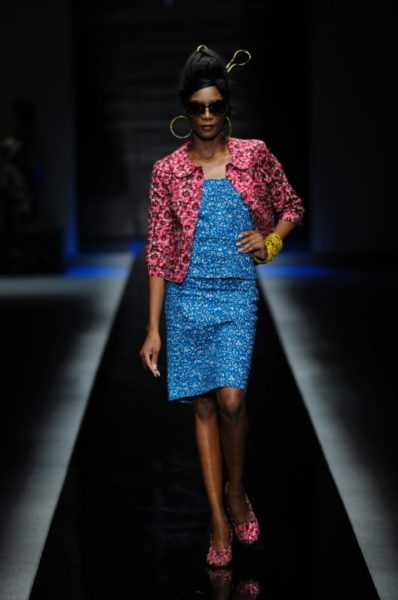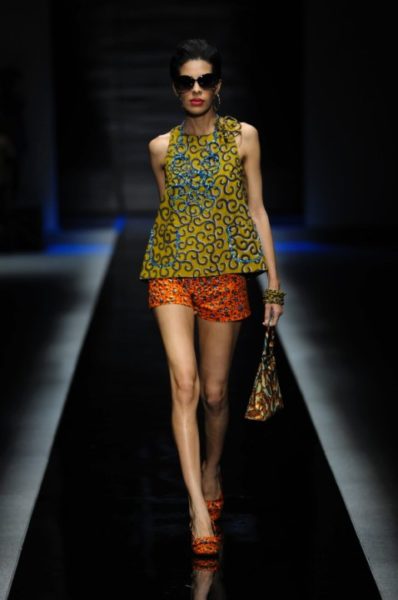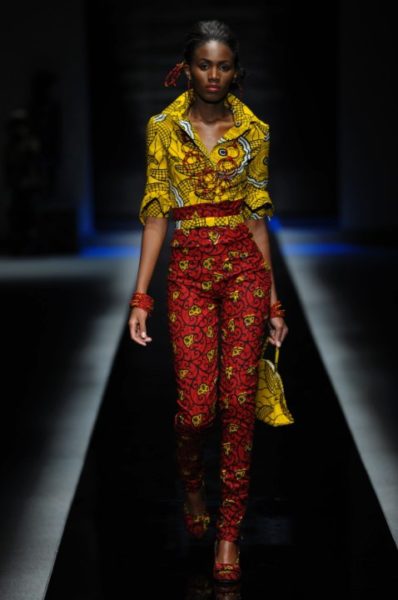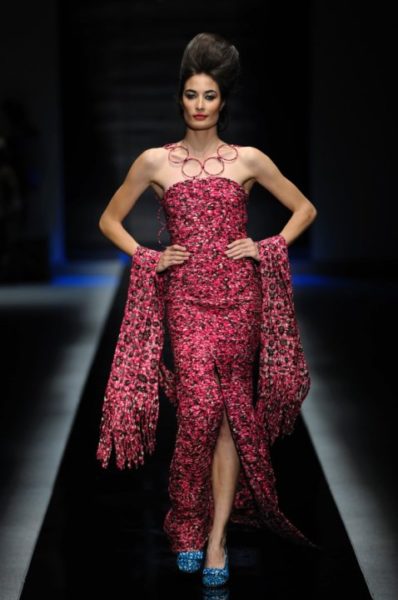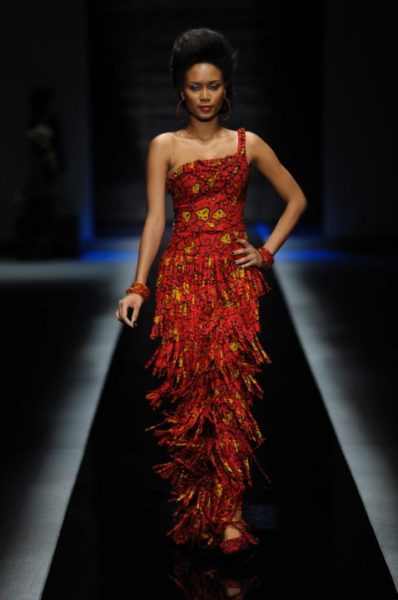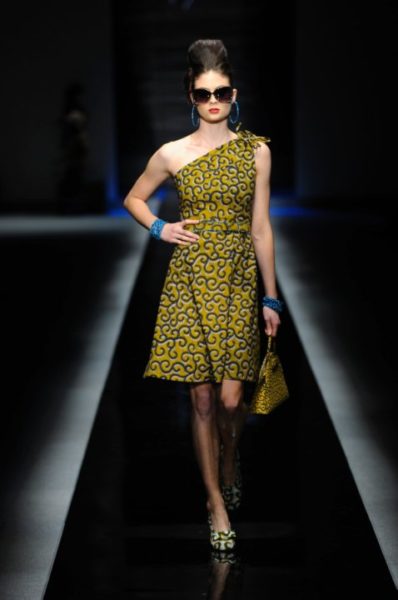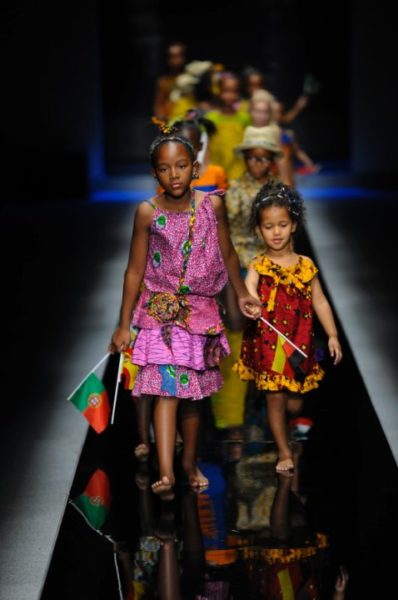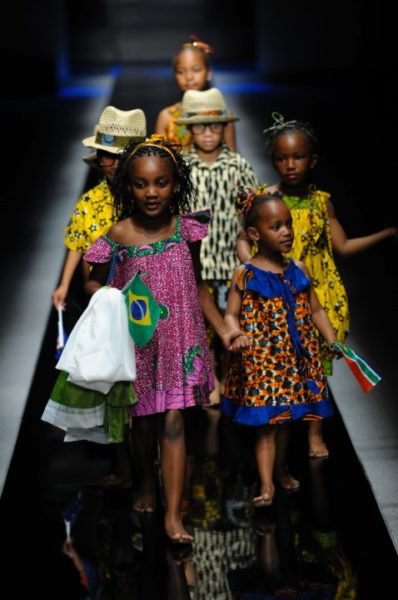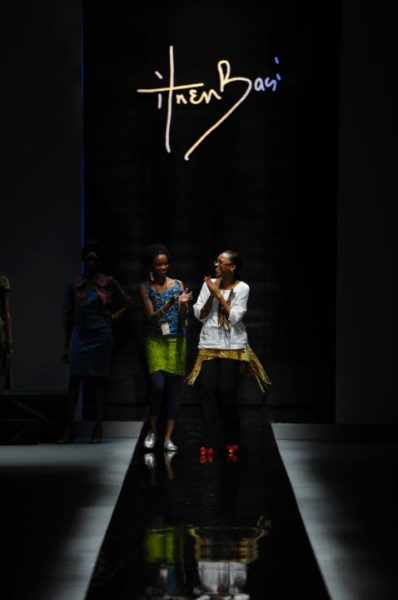 DESIGNER: ITUEN BASI
LINE SHOW PRODUCER: KIU
EXECUTIVE PRODUCERS – AFRICA FASHION WEEK 2010 & AFRICA FASHION AWARDS 2010: ROCKSTAR 4000 & VERTICAL LIMIT PRODUCTIONS
COPYRIGHT, OWNERS & MANAGEMENT: AFRICAN FASHION INTERNATIONAL. ALL RIGHTS RESERVED.