BNM Critique: Modenine Waxes Artistic With Da Vinci Mode
For the umpteen time, Modenine returns to the verbal acrobatics that define his early works and thankfully, some dance tones.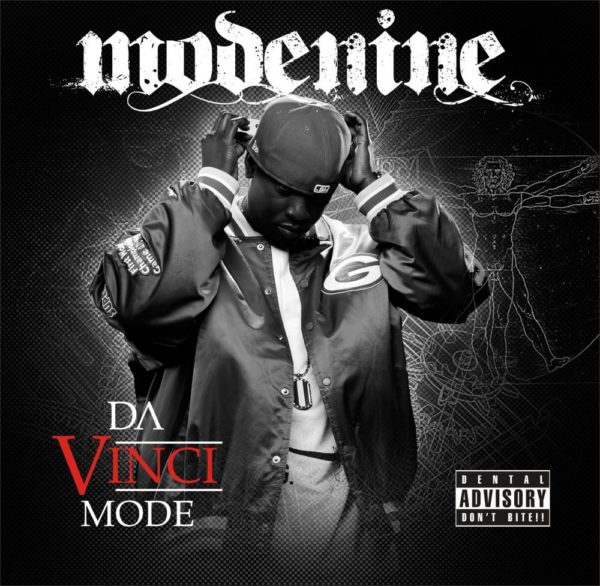 ALBUM FACTFILE
RELEASE DATE: March 19, 2010.
RECORD LABEL: RED EYE MUZIK
PRODUCERS: Kraft, Wassbeats, 2muchmuzik, XYZ, Kid Konnect, X-Blaze, Myme, Mode 9, Bigfoot, DJ Clem
GENRE: RAP/HIP-HOP
For the umpteen time, Modenine returns to the verbal acrobatics that define his early works and thankfully, some dance tones. Admirably, Modenine has always ignored current trends but with the single "Bad Man" serving as a manifesto for his newfound style comes the in-your-face "What you want". He raps, "They want another rapper with the same ass flow, fake bling-bling, chain hanging low, Soulja Boy frames, rocking every show. They want a repetitive flow but uh, no". And he went ahead to say he wont be drag down to that level, while taking a swipe at average rappers. As self-denying as that may sound, he backs the track up with a danceable tone and melodious hook done by singer/rapper Mo'Cheddah, just to drive home the point.
Even "Bad Man" is self-denying – using the ladies as an excuse for doing "Bad Instrumental". Take that, then add "Loke" and that's all Modenine you can take to the clubs.
Skip the inaudible Will.i.am endorsement intro and Modenine is "at it again", back to his one mic one emcee persona. The narratives ("Okomiako", "Tales of the Pots", "Remember"); the reflective Modenine ("My Life"); the braggadocios Modenine ("the only time I failed the polygraph test was when I said I wasn't the best"); and even recycling old concepts: "Top Eleven" (reminiscent of "Goal"). Throughout Da Vinci Mode, he weaves dazzling internal patterns and clever wordplay. On "We at it again", he quips "first name Sege, second name Wale/not the one with the single with Lady Gaga/but I can make your babies go goo-goo-ga-ga/search the 'net to decipher that – google Gaga".
He still has the familiar astonishing intricate rapping. On the anger-driven cut with 2face, he spits, "if you love to role play, roll over and play dead/…me and you are prime numbers – we are not even/…follow me blindly like Stevie Wonder's twitter page". He sounds far more invigorated than on anything he's released since Pentium IX.
In an era when flimsy lyrics rule hip-hop, the re-styled craftsmanship that screams from Modenine's verses deserves all the more respect, though he's still undecided about switching his style. Da Vinci Mode could have been an opportunity for redefinition, a record that would steer Modenine into new, possibly difficult topical terrain.
But instead, he's used it as a platform to reassert his core values. He still prefers to "rhyme tight" – he sampled Fela to drum in this point on "My life". He raps, "I'm tired of the fables and frauds, tired of you liars, tired of awards/cos even if I win they say it's arranged/I'm just tryna be a range".
That may explain why he collected his last Hip Hop World Award without giving any speech. He sees himself as the 'Rap Messiah" and never fails to take a crack at whack rappers. He addresses skinny jean-wearing rappers, "ya'll just need more space in your jeans". But like them, Modenine wants to get paid and that just might make him go more commercial in the future: "I just wanna be in a Range/…pull up in a Silverbird like I'm one of the Bruces".
With a reference to the art genius, Modenine identifies with his virtuosity and peculiarity by naming his fourth effort Da Vinci Mode. That he is as brilliant as the great Da Vinci himself is not overstating it – he has four lyricist-on-the-roll Hip Hop World Awards to show for it. He is undeniably Naija's rap maestro and has proved that once again. With an improved delivery, Mode does it like it's too easy.
Production on this album is very superb, save for the inaudible "intro" and "bad man". The samples and hooks add so much beauty to the songs. Mode likes to ride alone, but the helps he got on this album are so on point, save for the lack of coherence on the track with 2face. The danceable tracks ("bad man", "What You Want", "loke"), samples ("My Life", "Rhyme Tight"), collaborations ("Tears of pain" featuring Ososensi, "Down" featuring Blaise, Kraft & Terry tha Rapman), humorous tracks ("Okokomaiko", "Comedy Money", "Death blow pt 2") all work together to make this album an enjoyable listen