The 3rd edition of the Fusion Lifestyle & Fashion Quarterly Event which held at the Yar'adua center, Abuja on the 17th and 18th of July, was one that would not be forgotten in a hurry!
It was 2 days of fabulous shopping with over 60 participants, including exclusive pieces from Dzyn, House of Silk, House of Marie, Berry's Couture, Iconola, Tae, Coco Couture, Ms Makor, Serendipity, Tai and Mostyle. Other participants included Kazelo, Modest Flair, Literati, Scentuals, Pillow Talk, Fabrica, Candy Cabin, Sleek, Ardyss Bodymagic, Thots on Tees, Malabis Lingerie, La Pooza, MID Islamic Clothing, Leries Accessories, Adanna's Collection, Shukr, Essence Belle d'jour, Mizzy B, The Closet, Ianthe Beauty and so much more.
There was a variety of items on sale which included fashion staples like clothes, shoes and bags for ladies, men and kids. There was also jewelry, lingerie, make up, accessories, fabric and fabric accessories, home decor, toys, health products and more on display. Services available included, massages and eyebrow threading by Beyond Indulgence Day Spa and lingerie fitting by Malabis. Companies like The Connector and Baliz Schools Trust were also there to create awareness for their brands.
The event was attended by about 2000 guests who had a great time shopping, networking or just sampling the delicious food available by the likes of Cupcake Cutie, Food for Life, ACES, and Suhjuiced.
Some lucky guests won prizes which included movie tickets, spa treats at Beyond indulgence day spa, free meals at Vanilla Restaurant, free lingerie from Lapooza, cupcakes from Cupcake Cutie and a tunic from Dzyn Couture.
All in all, it was a fantastic, well attended event which the inhabitants of Abuja are still talking about!
The FUSION LIFESTYLE team is already planning their next event which will take place in Lagos on the 10th of October.
For enquiries about participating in or attending their upcoming events please call;
Samiah 0704 310 9989 or
Moradeke 0704 310 9988
Or send an email to
[email protected]
www.fusion-ng.com (coming soon!)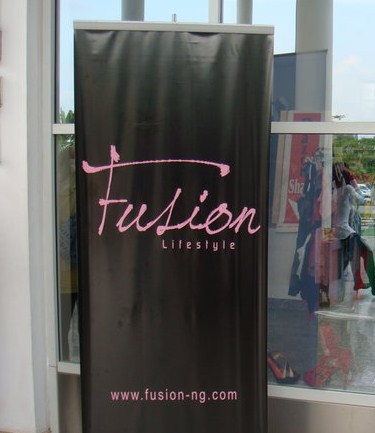 Gift Presentation


___________________________________________________________________________________________
Sponsored Content
BellaNaija.com is a media partner to Fusion Lifestyle