It's finally here…so let's jump right in!! You'll find below, a list of the FABNESS that is the vendors of the July LPM…
You will be happy to know that we have a wide array of vendors this month…NS1463 with their Nigerian inspired T-shirts for men and women, Africraft giving us a hint of the Afro-sense with their Ankara home accessories and gifts. You don't want to miss Grey who are offering a 'Last chance' sale and of course our favourite tuck shop giving us a happy ending!!
Whether you want to grab a one of a kind find, window shop, or just enjoy a nice Sunday meal and cocktail, LPM will be happy to host you.
All this and more this Sunday from 12pm at the GET Arena!
For more information, send an email to [email protected]
Click to view photos from June's LPM and see you Sunday
Date: Sunday 25 July 2010
Venue: GET Arena, Oniru Estate
Time: 12Noon
**
July Vendor List
Alter Ego – "Luxury Lounge" is our diffusion line made up of basics like draped tees, flowing maxi skirts, cardigans, flowing maxi dresses, and fringed scarves. Our collection boasts of high quality Ankara prints in luxurious 100% silk. They are easy to pack and don't wrinkle. Affordable luxury at UNBELIVABLE prices yet, for 100% silk ankara.
Pearl 1130 – Pearl 1130 personifies sophistication, class and timeless pieces.We consider the instincts and everyday needs of practical life; from dresses to skirts,jackets to tops to skirts, pants to jumpsuits
Africraft – African contemporary gift items, clothing and accessories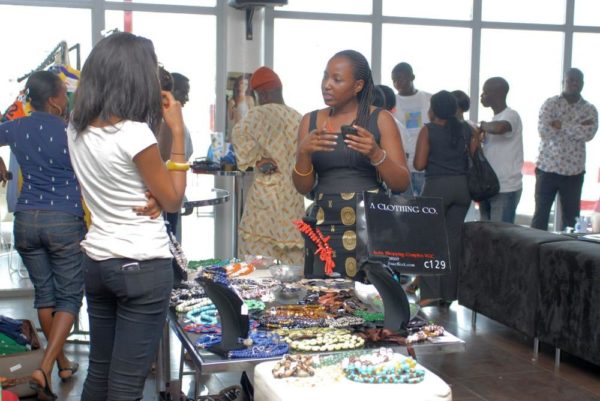 Livinia – Livinia Accessories is one of the hottest jewellery outfit in Lagos and we are known for stocking unique and exotic jewellery at very affordable prices. Our jewellery accessories include brooches, earrings, bangles, bracelets, hair accessories, rings and necklaces and they are all smoking HOT! Livinia have participated in shoots with Genevieve, True Love, Élan (next), Side view, Exquisite etc
We simply describe our collections as glamour combined with classy chic for play as well as work

7th Heaven – Summer fashion from Miami: including beachwear, formal dresses, baby clothes, tunics/blouses, and designer wear
Ejioro Amos-Tafiri – We are an emerging fashion brand on the Nigerian fashion scene. We pride ourselves in our production of wearable clothing and accessories inspired by the vibrant, fun loving, joie de vivre culture of the Lagos people and the cultural diversity of its populace which spans the globe. Creativity and excellent craftsmanship are our watchword. Our pieces include casual, formal and evening dresses, tops, skirts, pants, kaftans, boubous and laptop bags for ladies and for men, traditional tunic and pants (buba and sokoto) and biker jackets.
Uyai – Uyai is the brain child of Ngozi Elendu and Amanda Etuk. Uyai creates affordable clothing from a variety of luxurious fabrics. We create ready to wear and custom made for females. Uyai is for the young at heart, our designs are classy, versatile and edgy.
Grey – Sample sale and old stock sale!! Great discounts and one off "Catch me if you can" pieces up for grabs. FOR ONE SUNDAY ONLY
Cynthias – Clothes, Earrings, rings and perfume

SoSmith – From the tanneries of Kano, SoSmith brings you the best of Nigerian leather accessories, including bags, clutches, wallets, cheque book holders, belts, cuffs, etc. Designed with simplicity in mind, using the best and most unique leather pieces, the SoSmith range will be a great addition to your collection and are also great as original gift ideas
Fashion for Life – Clothing is a fresh spin on your timeless classics. The clothing line is exclusively couture, featuring fabrics and materials that in themselves carry a beautiful longevity and design.
Fashion for life has recently introduced a commercial men's line which embodies the afro centric classics, featuring the most exquisite embroidery ever un-imaginable.
FFL also sources some of the most beautiful footwear from around the world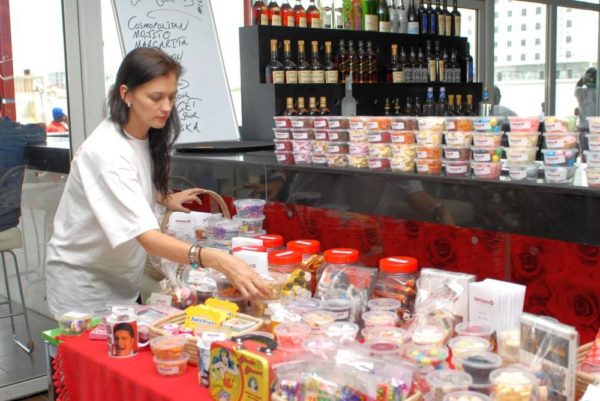 Cam Cam Sweets – Confectionary! UK and Retro sweets (Haribo, Swizzels, Wham Bars , Sherbet etc). Sold in a variety of selection packs of 150g, &500g ranging from N800-N2,000.
Stephen & Sarahs – A spanking new brand of Chic, Stylish and Comfortable footwear, produced in Italy from the finest leathers and skins, made especially for you to suit every occasion.
Republic of Foreigner – REPUBLIC OF FOREIGNER (ROF) is a women's apparel brand established with the aim of bringing out the spirit of freedom in all the ladies out there! Inspired by vintage dresses, fairies & pixies, beat poets, endless summers of love, and film, the creators developed a brand based on fun, love, and freedom! "We're like hippies just spreading the love…!". ROF offers a wide selection of desirables–modern & vintage inspired clothing and accessories derived from the global fashion sphere. All of the brand's fabrics are carefully handpicked, taking into mind style, wearability, and quality.
St Colours – ST Colours is a line of lively T-Shirts inspired by the African Culture. The T-Shirts are embellished with rich colourful African print, and are guaranteed to make a statement, and leave you looking fab
Just Exotique – Gift Items and Home Accessories Frames, Candle Stands, Tea Lights, Platters, Gift Boxes, Tableware , etc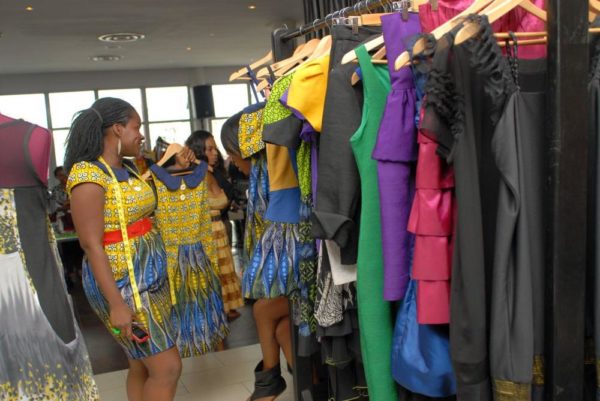 ROCK IT – Large selection of gemstone jewelry sourced from suppliers around the world. Different collections include jewelry made from pure silver, copper, and 18k gold plated. Versatile jewelry that is great for daily use, formal occassions, and office wear. New concept of high fashion gemstone scarves, bling slippers that are made of pure leather with crystals these are great for summer days or even nights out
DreamBlast – DRUNKNMUNKY CLOTHING- mens tees, ladies tees, polos, belts, caps, jeans
Shoe Warehouse – Office shoes, casual shoes and slippers targeted at the working class ladies to compliment their look at the office and during their weekend outing. We carry shoe brands like Nine West, Jessica Simpson, Alfani, Mar fisher, Naturalizer, Bandolino etc.
Blush – Blush is a new concept beauty boutique and salon opening soon, bringing some of the world's best kept secrets to Nigeria. Everything from cutting edge brands that leave your skin looking and feeling lovely and soft to touch, to hair products and extensions that gives you the perfect finishing look!
Products include Blush Beauty cosmetics, Aromatherapy Associates, OPI Nail Polish, Moroccanoil, Philosophy, nuNAAT Brazilian Hair care and more.
Triple t's – Everything a woman needs to be FAB!
Winnies Rack – Wristwatches, perfumes, clothing and accessories.
NS 1463 – So enough of the pleasantry, we are back at it again and we are keeping it true to the growth of this little company of ours. We started with the Goodliving collection then we moved up to TheHustle collection and then we gave you ThecomeUp and now we are taking it to a whole different level.
Please without further ado allow me to introduce the next best thing since mama put. NS Propaganda and please remember don't shoot the messenger.
NS will always love u more..

LaBennis – Unique custom and designer made jewellery at very affordable

Avendi – kids clothing, shoes and accessories (0-16 years)
Forever Living Products – Aloe Vera Based Nutritional Supplements, Drinks, Cosmetics and Make Up
___________________________________________________________________________________________
Sponsored Content
BellaNaija.com is a media partner to Le Petit Marche