The perception most people have of what a relationship with one's Pastor should be like, is usually of a one-sided interaction in which you mostly do the listening, while he/she does all the talking.
Majority of people believe that they cannot be open and honest about whom they truly are in front of their Pastors, as this may expose them to judgment and condemnation from him/her.
This is the false perception that Wale Adefarasin, General Overseer of Guiding Light Assembly, Ikoyi, Lagos, sought to dispel in his bid to make a genuine human connection with people from all walks of life, by sharing in their knowledge and experiences via a Television Talk show.
The Heart of the Matter is a syndicated Talk/Interview show, which provides a platform for discourse and an enabling environment for people from different backgrounds and vocations, to freely share their ideas and experiences about relevant societal issues, with Pastor Wale and a viewing audience.
Guest Roll-call includes:
Former Deputy Governor of Lagos State, Mr. Femi Pedro
Screen Goddess, Joke Silva
Former Attorney-General of Lagos State, Prof. Yemi Osibajo
President of the Ijaw Youth Council, Dr. Chris Ekiyor
Etiquette Guru, Yetunde Abraham
Dakore Egbuson
First Lady of Rap, Sasha Alabi
and many more exciting guests.
The mission statement of the Heart of the Matter is 'touching lives; changing our world', which is borne out of Pastor Wale's passion for Nigeria and his belief that every single person irrespective of creed, gender or social status, can make a positive difference in our nation.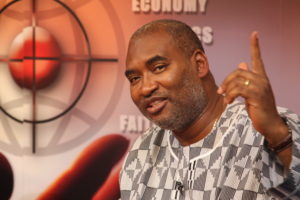 The goal in every episode is to inspire positive action in the viewer, by equipping him/her with valuable information for life-transforming results.
Brand new episodes of HOTM are now airing on HiNolly, also Sky Channel 204, every Sunday at 5pm (GMT+1).
For more information, please visit the website on www.theheartofthematter.tv
Host of popular Radio Talk-show, 'SHARING LIFE ISSUES' on Inspiration FM, CHAZ B is the guest on this Sunday's episode of the Heart of the Matter with Wale Adefarasin.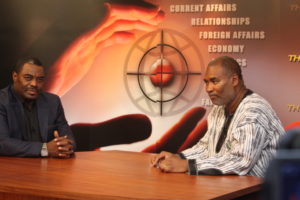 Inspiration FM's Chaz B & Pastor Wale 
Watch the 'Heart of the Matter' Show Reel:
 Heart of the Matter – Show Reel