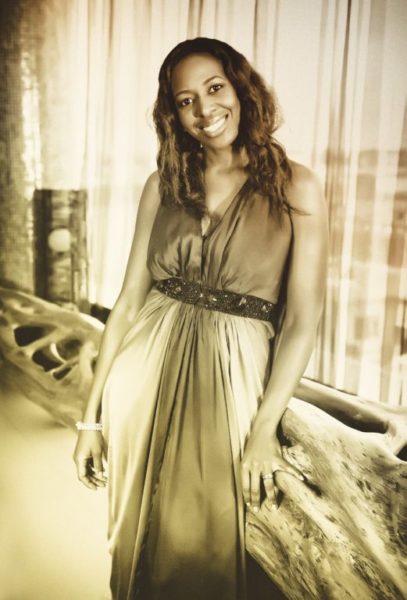 We must say that we have thoroughly enjoyed the last few issues of Genevieve Magazine. The August 2010 issue features MNet Africa MD, Biola Alabi on the cover. Biola is one of the most accomplished and powerful women in African media as she sits atop the multinational cable/satellite content company – MNet. Biola looks stunning in a selection of looks from the most recent Tiffany Amber collection (Eclecto Chic – Autumn/Winter 2011-12).
Here is an excerpt from her profile interview:
Abiola Alabi, MD MNet Africa is an exemplar of the young, smart and successful woman other women are yearning to be. She even packs more punch with her naturally appealing mien. Coming from a background of extensive research and experience garnered from working in some top-of-the-grade corporations in the US and Asia, 'Biola never loses focus of that one principle that has shaped her life. Her words, "My life philosophy is live your life with no regrets, and make sure you always learn something from every experience." With the confidence and self-assurance of a university professor, she intermittently lightens the atmosphere with her signature smiles.

From a distance, sitting atop a giant media octopus like MNet Africa might instantly trigger a mental image of a flustered corporate manager with tight schedules and endless paperwork; not so when the boss providing the leadership and strategic direction for the company fits into her role so naturally because it's in sync with her passion and experience.
The interview is a solid read for young people who are building their careers. Other articles in the issue cover a range of topics including "6 Tips for Entrepreneurial Success" and "Sex – Helping to Keep the Doctor Away". Pick up your issue from your friendly newsagent/vendor.