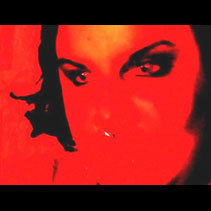 Caution: Religous content HIGH!
Two weeks ago I went for the 9:30 services at House on the Rock, where Pastor Paul Adefarasin was preaching the second series on Passion, Purpose and Purity.
It was exactly where I need to be and what I needed to hear. He said something I have always known and had somehow negated to the back of my mind.
All fornicators, masturbators and adulterers will not enter Heaven.
I have been a Christian for a long time, so I won't say that what he said was a revelation. More an affirmation of what the bible teaches and a reminder to people like me who may have forgotten or chosen to ignore this salient tenets of the Christian faith.
I left church that day with a renewed vigor and earnestness to live for the pleasure of godly things. I wanted to live right. If I am honest, I have known for a while now that my desire for many worldly benefits has all but choked my relationship with the Almighty. But as good seeds often fall among weeds which choke their ability to grow, so did the desires of my flesh begin to choke this all important word that had been sown in my heart and spirit. And before sundown my mind had drifted into places it had no business being while my flesh was doing the hula!
Where do I start from really! I plan to do good but instead of the good I want, I see myself performing the bad I promised God not to do! This is a huge problem for me, because I never really had such issues.
There was a time in my life, not too long ago, where God was my best friend. I woke up bright and early on Sunday morning ready to run to church and sing in the choir or dance with the church dance group. I worshiped God like my life depended on it, and my heart would literally feel like it was floating towards heaven with each song I sang. But ever since I moved back to Nigeria, this relationship is almost non existent. I find myself gravitating towards the need to fulfill fleshly desires instead of earnestly seeking things of the Spirit.
I discussed this with fellow Bella Naija editor Jibola L and he too has been going through the same struggle. He told me how despite practically growing up in the choir, his adolescent curiosity had lured him away from almost any form of godly convictions so much so he wasn't sure of the direction of his moral compass.
It's almost like with age our hormones have now possessed a mind of their own and have reached the point of no control. I'll be honest with you guys, I am well and truly stumped on this one. I have prayed, willed myself to do good and all but chained my body to a cross. But nothing seems to be working. Why is it so hard to control ones fleshly desires? Why is it that no matter how hard I try I find my flesh working against any form of godly conduct?
These are the kind of questions I have been asking myself as I wrote this article. In fact this is one of the most difficult articles I have ever written. Generally, I am the sort of person that feels there is a lot of strength in sharing ones personal experiences and being real and honest about where you are. But I have learnt the hard way that the Nigerian culture does not permit such outward signs of weakness. So I have had to write this knowing that there will be judgmental eyes following me around from the moment this article is published. But I really cannot be bothered at this point. I think I have come to a point where I am tired of living in the dark, hiding and suffering spiritually. When I know there is much more to be gained by being honest and open about my struggle, especially when I know I am not alone.
So as I wrote this I realized that the journey towards godly character is a process, a slow, difficult process of weaning, discipline and perseverance. One that you cannot start and hope to finish in a day. It is a constant struggle between choices, each choice taking you a step further towards your goal or backwards. It is a struggle I have decided to win. One I have decided to fight for daily. I know there will be days where I will fail miserably, yet again. There may be days where I will be tempted to throw in the towel. But I will continue to go back to the One who knows me best, ask for forgiveness and start again.
As with all forms of repentance, it comes with the realization that there is very little good in you. In fact given half the chance I may never be able to make one godly decision on my own. Maybe that is why God has given us grace. Maybe that is why His love is unconditional, why His mercies are new every morning. Because He knows at each point we will fail, He will be right there, ready and waiting to pick us up, wipe us clean and give us a new armour to start afresh. Maybe that is why He has paid the ultimate sacrifice for us. So we don't have to do it all alone.
So here is my own role. To stand up every time I fall and keep walking, knowing that one day, God's grace will lead me home.
Photo credit: http://wfmu.org