With more than a deep rooted desire to one day be creators of amazing pieces, Nigerian Samantha Jane and Ghanaian best friend Sua Kyei started Fabryan.  It was(what can be best described as) Samantha's business acumen and unique vision of creativity coupled with Sua's nonchalant approach to style and enthusiasm for couture, that resulted in a business partnership and the establishment of Fabryan in 2010.
Although from different areas of specialization with Sua in Law and Samantha in Web design,  and with no formal training in fashion they "are very happy to take on the fashion world" says Samantha.
They launched their first Spring/Summer 2011 collection of couture and ready to wear pieces at Fashion Mavericks during London Fashion Week, September 2010.
"The collection played on antonyms of purity and mystery and inspiration was drawn from yin and yang, day and night and light and darkness to create fresh and demure pieces"- Fabryan
BN chats with newcommers Samantha and Sua:
IJeoma Ndekwu: Why did you decide to launch Fabryan?
Fabryan: We decided between ourselves that there was no time like the present and that it was high time we put our creativity, style and love for fashion into something tangible. We wanted to create a brand that complements a stylish woman's wardrobe; to accentuate and celebrate her femininity.
IJ: What is Fabryans' design aesthetic?
FR: The sense of identity we want the Fabryan woman to establish is a sense of luxury (by way of the silks, crepes, satins we use), femininity (ruffles, bows, laces) and allure.
IJ: What contribution do you think your label makes in a fashion industry flocked with designers?
FR: We are a breath of fresh air to the industry, we really put the woman at the centre of our brand and celebrate her in every sense of the word. Thus, creating clothing that are wearable and at the same time unique in their own way.
IJ: Who is the Fabryan woman?
FR: We all know that woman who although very career driven and decisive on what she wants, loves to let her hair down at the end of a hectic week. Its almost like a ritual, where she indulges in lovely meals in the company of like-minded friends or even her partner, afterwards retires into a lovely scented candle lit bath to dissolve any stresses away. Like this woman, the Fabryan piece would be a sensual, intriguing and radiant addition to her exciting and unassuming lifestyle. In a few words, the Fabryan woman makes no apologies for loving the finer things in life.
IJ: On a general note, what inspires your designs?
FR: We are driven and inspired by our Love for Fashion and Style.
IJ: What's the inspiration behind the Spring/Summer 2011 collection?
FR: This collection plays on antonyms of purity and darkness.We drew inspiration from yin and yang, day and night and light and darkness to create fresh and demure pieces set off against elegance and mystery. Amongst intricate and luxurious silk pencil skirts and corseted dresses, there are ultra feminine day dresses with frills and ruffles, dainty blouses, as well as statement gowns.These striking designs provide a youthful elegance and charm that will easily fit into any stylish wardrobe.
IJ: What's next for Fabryan?
FR: Following great interest from boutiques and shops in London for our collection we are currently working on production. (All made in U.K). Our website will also have an online shop. We plan to start working on our next collection soon. We anticipate a much stronger collection, which will include our own prints and will be showcased again during London Fashion Week in February 2011.
View Spring/Summer 2011 debut collection: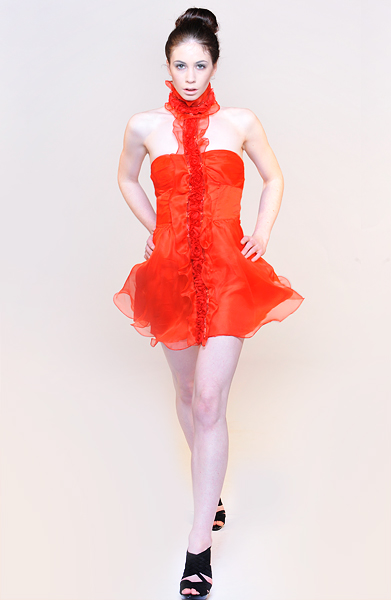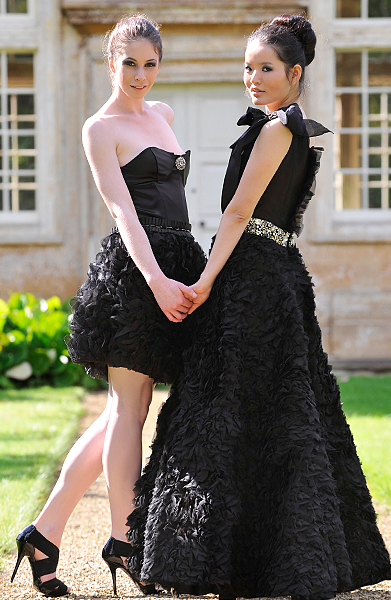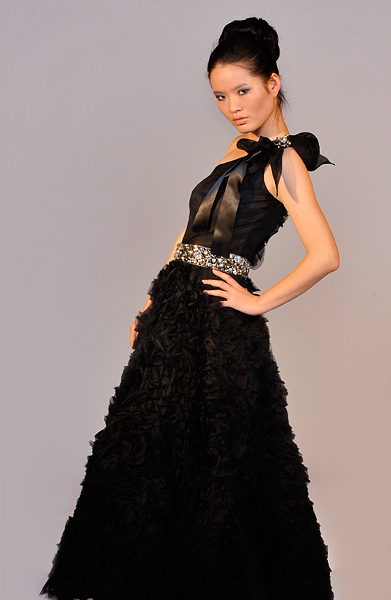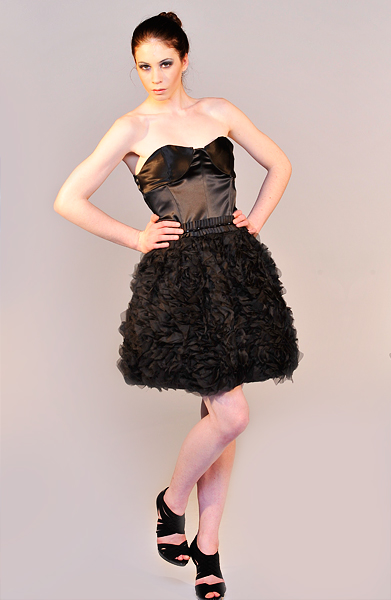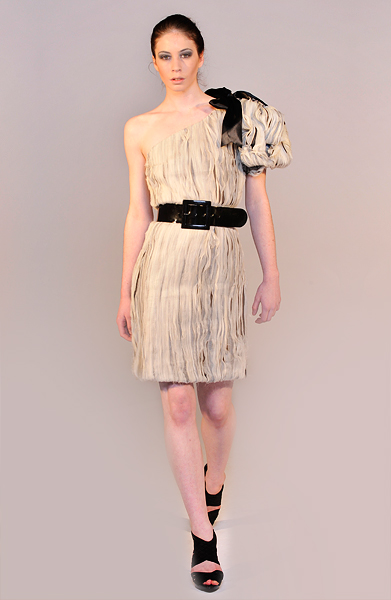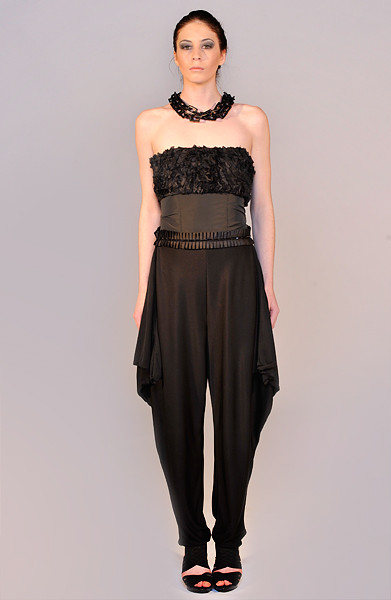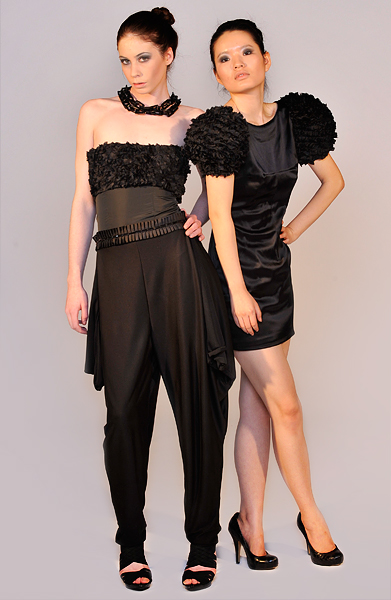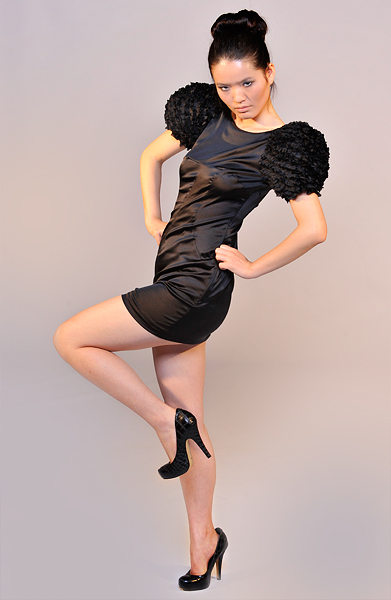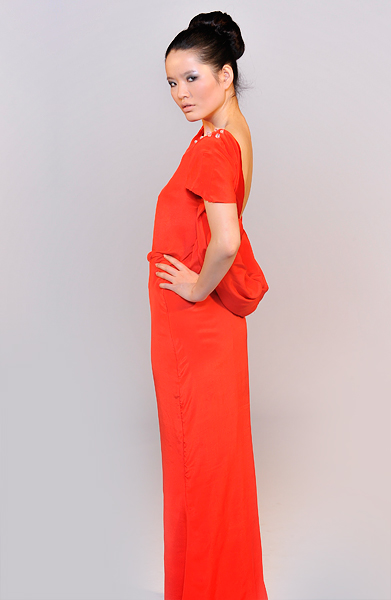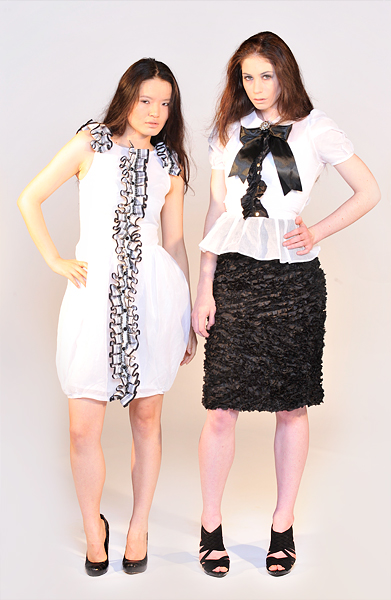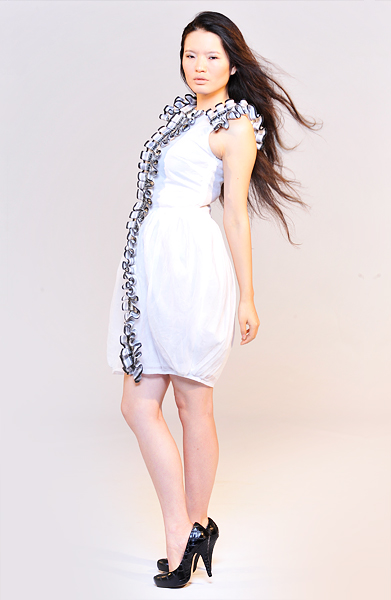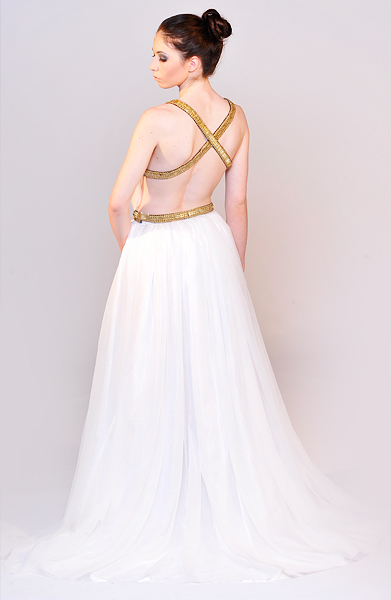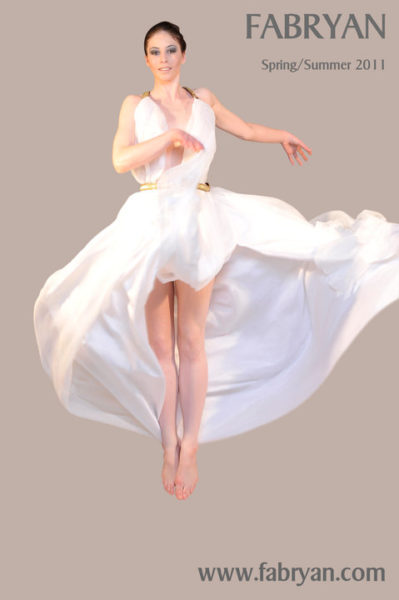 FABRYAN
Suite 436
22 Eden Street
Kingston upon Thames
Surrey KT1 1DN