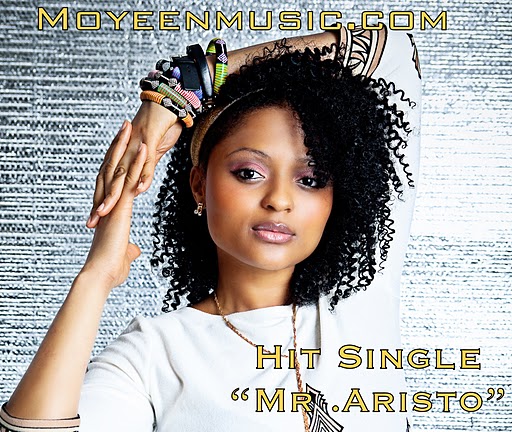 In the last three months, we've brought you three emerging artistes that have made a blip on our radars as far as the potential to be the next big thing.   Damage and Timix for rap; Samia, for alternative music.
For your listening pleasure, we bring you Moyeen. As a kid, she sat many hours in front of the mirror, singing to herself and imagining herself as a singer. She held on to this torch and kept the passion in her burning.
In college she was a member of a reggae-rock band One Drop which later disbanded as members pursued other career paths. Temporarily dismayed, she trudged on with her solo career whilst still remaining in College spurred on by her traditional Nigerian upbringing on the importance of getting an education.
Still discovering her own sound, she fuses a touch of Jazz, with Soul, Afro, Reggae & pop with her own intrinsic flavor.
Her Debut Album "Follow My Dreams" is due to drop very soon.
Click Play to Listen to Moyeen – Mr. Aristo
[audio:https://www.bellanaija.com/wp-content/uploads/2010/10/07-Mr-Aristo-moyeenmusic1.com_.mp3]
You can follow up with her on:
Facebook:  www.Facebook.com/moyeenmusic4u
Twitter: http://www.twitter.com/moyeenmusic
and her website: www.moyeenmusic.com