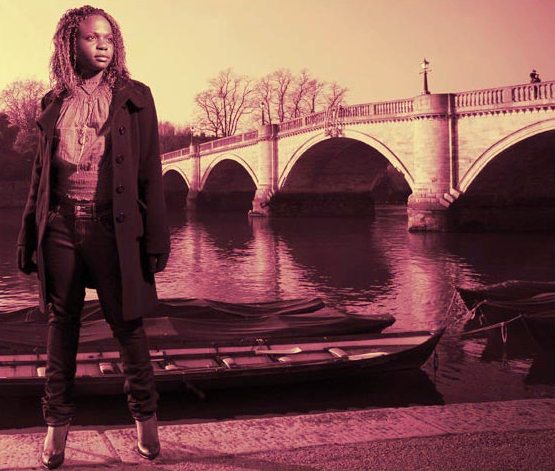 How credible are reality shows really? Or rather, let me rephrase, how many of these reality shows are credible? Or maybe, how much reality do we have in certain reality talent hunt shows? I could rephrase the question all day and still not get the question answered.
It is sad that young folk can get promised X, Y, Z things and get grudgingly given say X. It is sad that after the glitz and glamor of some of these shows, it almost certainly ends right there after the last curtain call. However, that is a feature for another day.
Christine Ben-Ameh represents the undying nature of the Nigerian spirit. She won the Nokia First Chance Reality Music TV Show in '07 and previously a local MTN Talent Hunt at Jos, in 2005. A tonne of failed promises later she woke up to the reality and got her show moving.
Her first single Ungraceful with UK based King David is an honest rendition imperfection and still a fun listen. Mary Jane is an innuendo laced track produced by E Kelly and features fast rising EME rapper, Skales.
Guess where she works now? I promise you this is no pun whatsoever – Inspiration FM.
Press Play to Listen to Christine Feat. King David – Ungraceful
[audio:https://www.bellanaija.com/wp-content/uploads/2010/10/Christine_Ben-Ameh_ft_King_David__Ungraceful.mp3]
Press Play to Listen to Christine Feat. Skales – Mary Jane
[audio:https://www.bellanaija.com/wp-content/uploads/2010/10/Christine_Ben-Ameh_ft_Skales_-_Mary_Jane.mp3|titles=Christine_Ben-Ameh_ft_Skales_-_Mary_Jane]