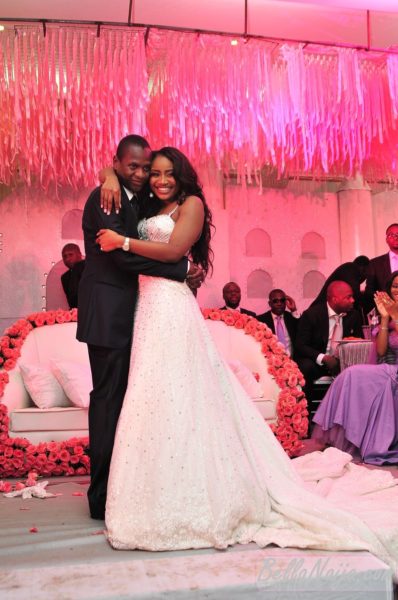 Love takes over when you least expect it but when you find it and you know it is true love then you treasure it forever. Abisola Abiola-Ajimobi and Kolapo Kola-Daisi's love story started with a cap, yes – a cap. Though Bisola and KP had previously met in passing, it was not until Bisola helped a family friend deliver a cap (fila for a wedding) to KP, that their love story truly began. After that brief meeting then a surprise call from KP, they began talking and almost instantly they knew they had both found a rare treasure – each other.
Before long they knew they wanted to spend the rest of their lives together, they even started discussing and planning their dream wedding. KP proposed after Bisola returned from a trip, he reaffirmed his love and commitment to her proposed to her with the ring of her dreams and she said "Yes!".
After their engagement ceremony on the 5th of November 2010, Bisola and KP's fairytale wedding took place on 6th of November 2010 in Ibadan, Nigeria. It was a beautiful ceremony as the Islamic wedding rites were completed and Bisola and KP were joined as husband and wife in the presence of their family and friends. Bisola was breathtaking in her stunning white hand-beaded Swarovski crystal embellished dress with a cathedral length train and veil by Zuhair Murad. She simply glowed all through the ceremony. KP was handsome in a midnight blue dinner suit paired with a black crystal encrusted tie.
Bisola and KP's wedding reception was a glamorous fairytale scene, with the bride's favourite colours, pink and lavender adorning the venue. After the couple danced in and cut their cake, there was another surprise on the cards! US R&B Soul singer, Kenny Lattimore serenaded Bisola and KP as they enjoyed their first dance. After that, KP took the mic and performed his favorite song for his bride, Bisola. She could not hide her glee and excitement as she danced and smiled happily. From them on, it was more fun, laughter and love as the couple danced and enjoyed their special day.
BN wishes Abisola & Kolapo a blessed and fruitful marriage and wonderful life together as one.
_________________________________________________________________________________________
Nikkai & Reception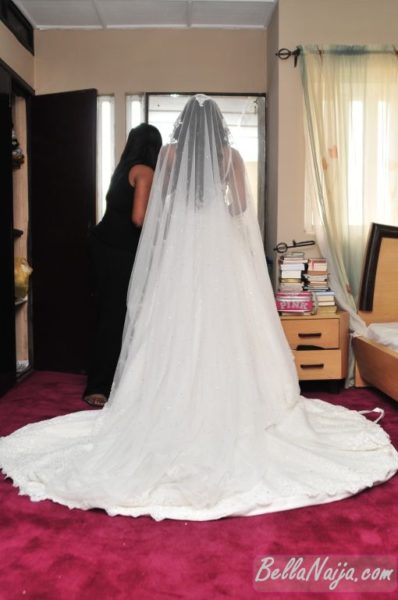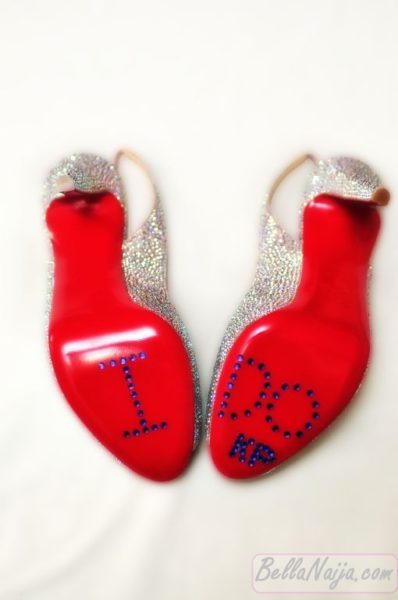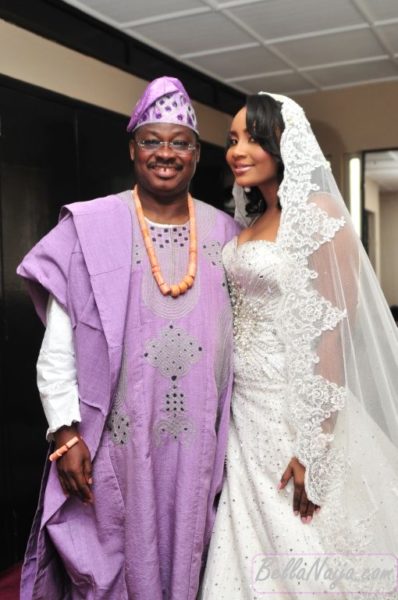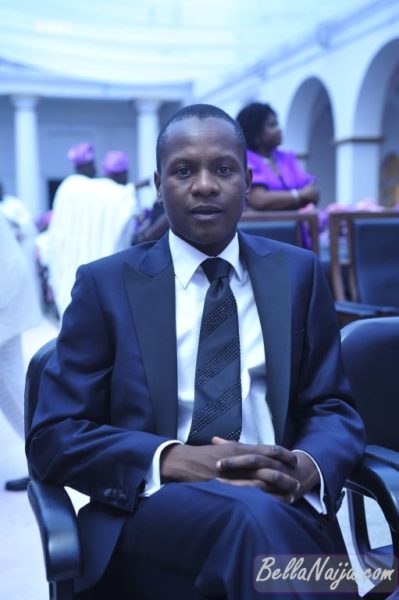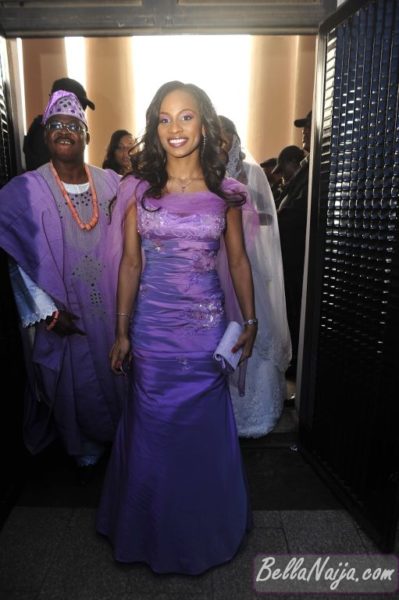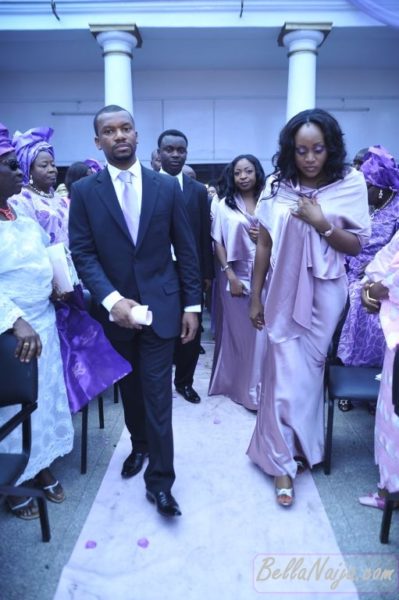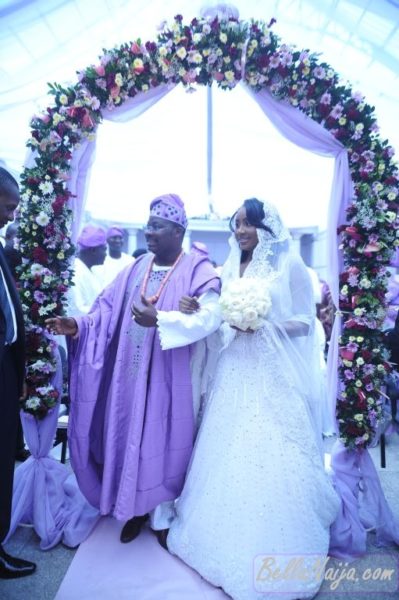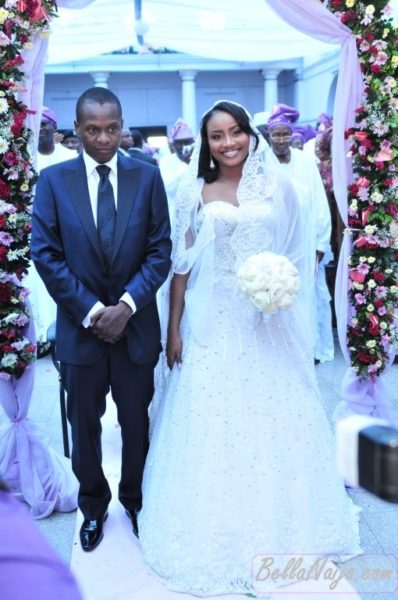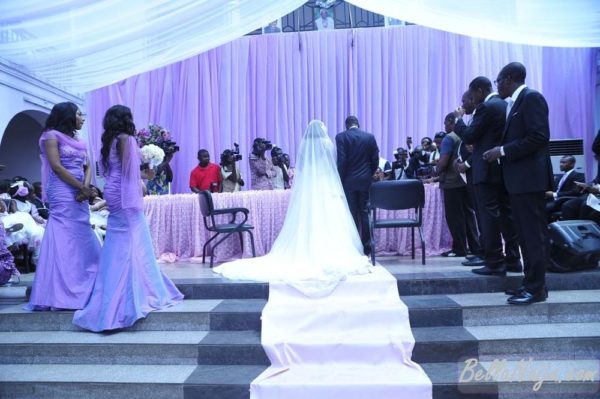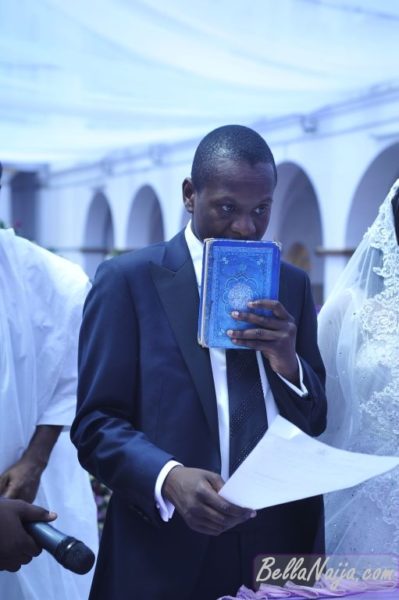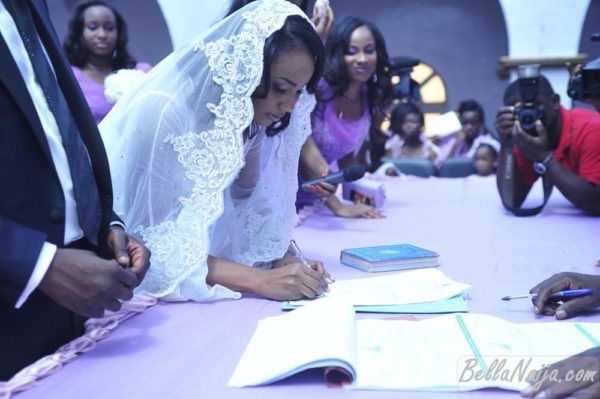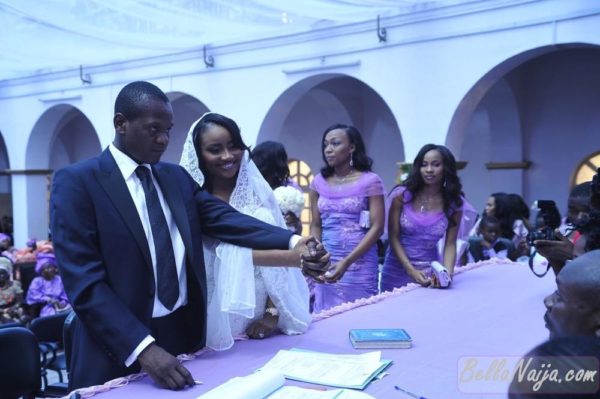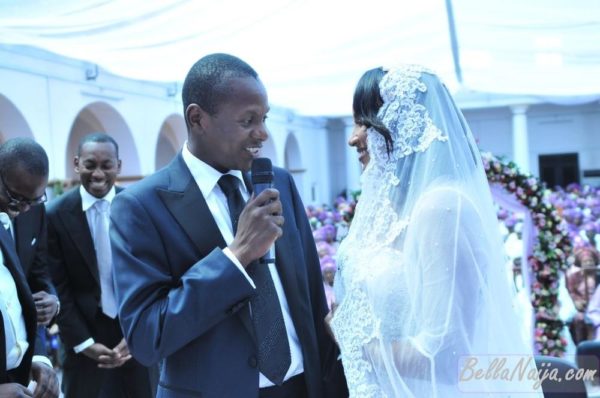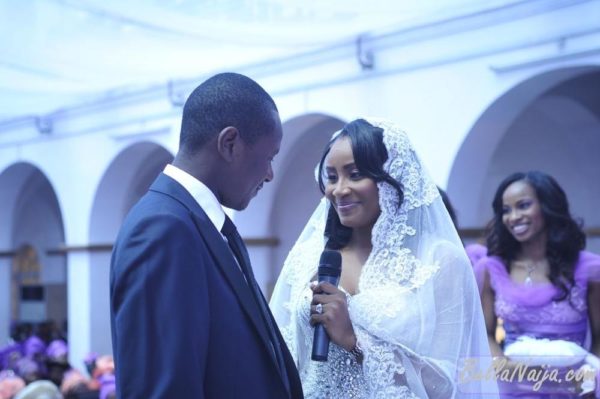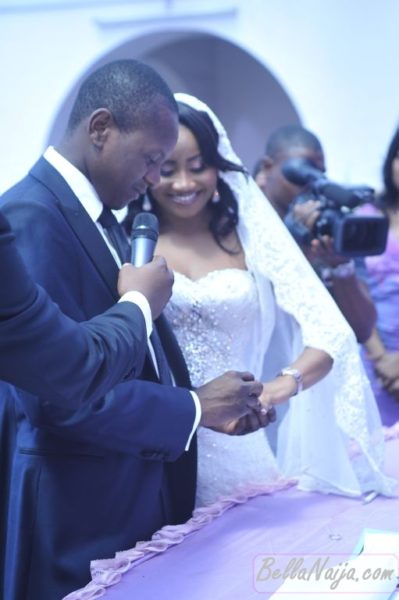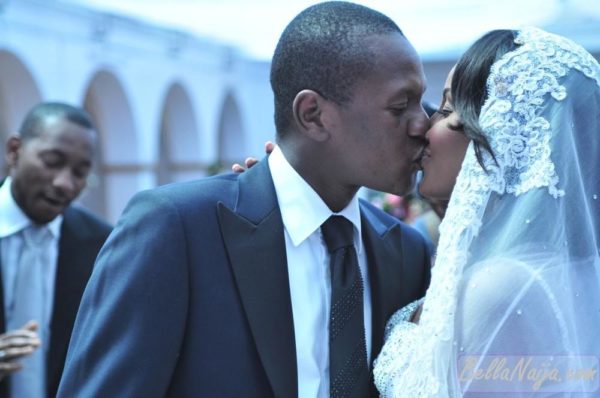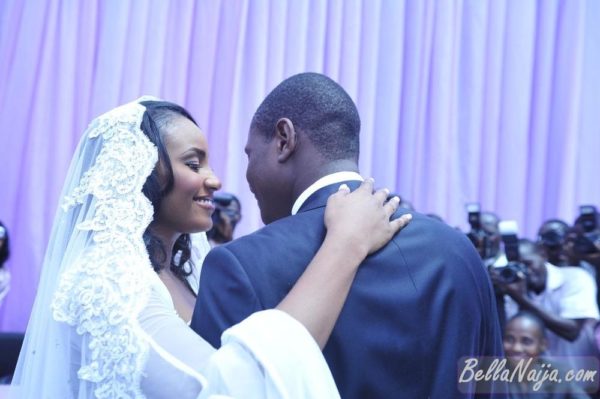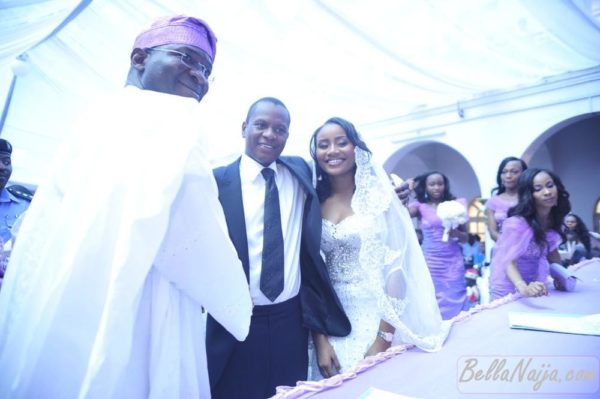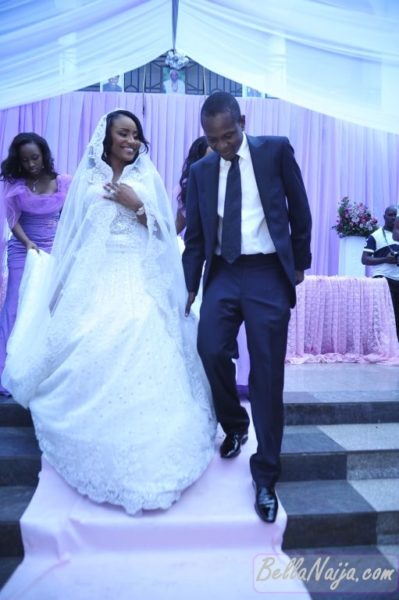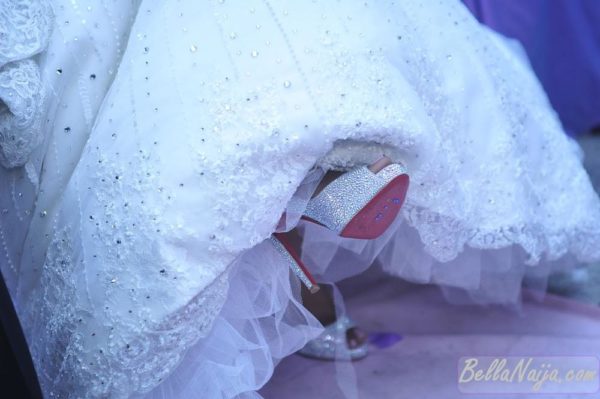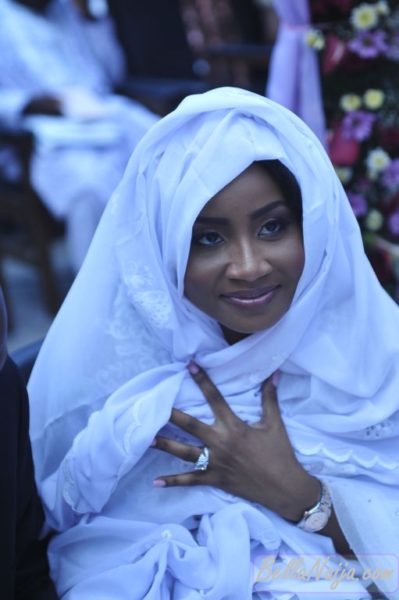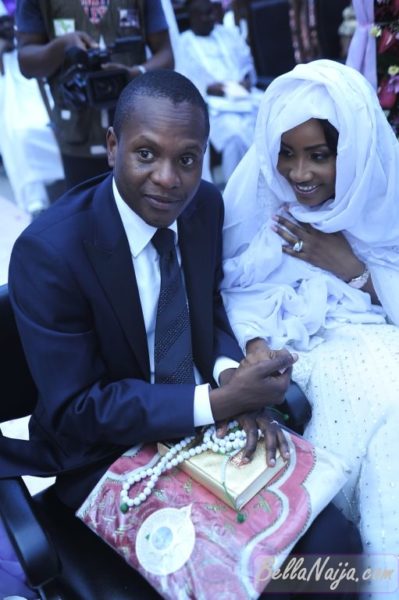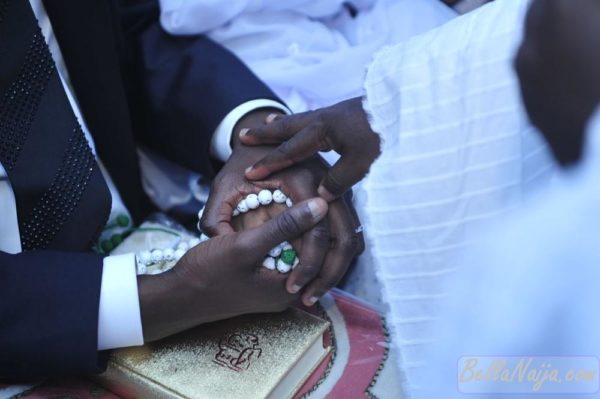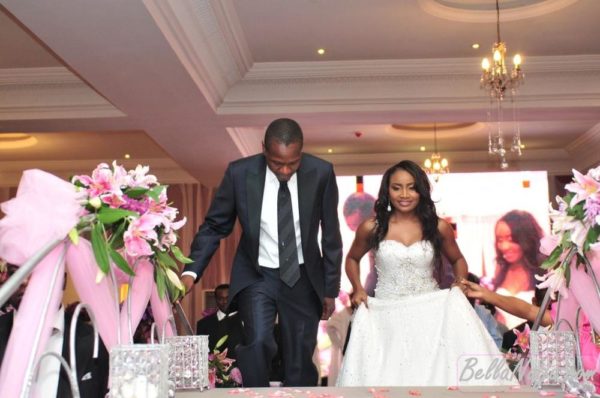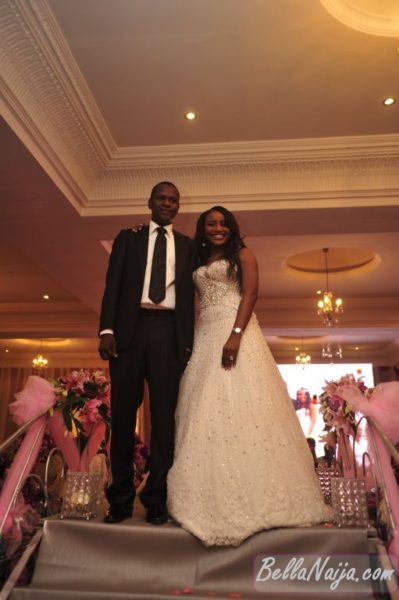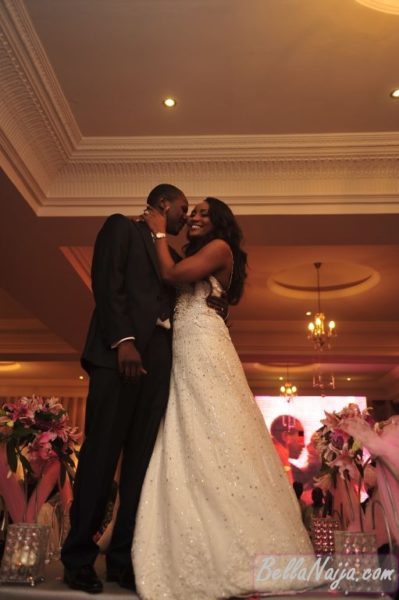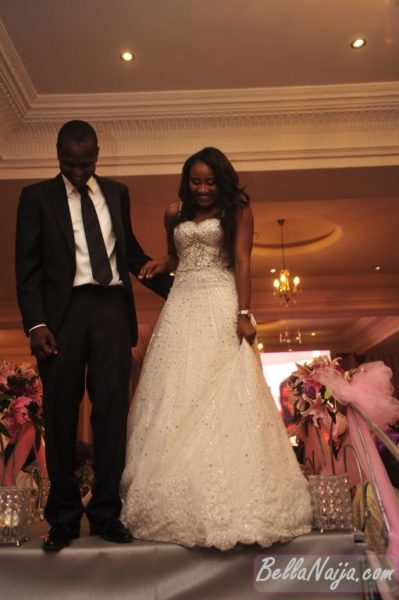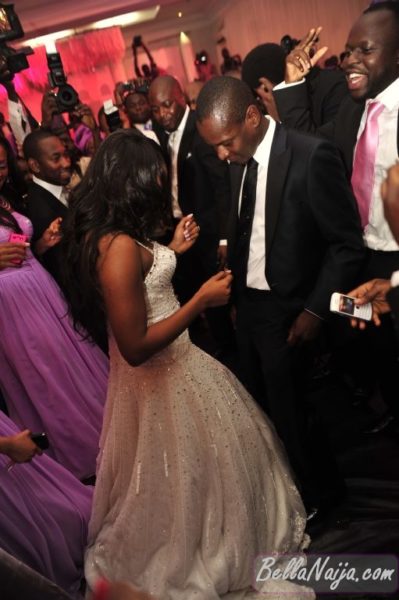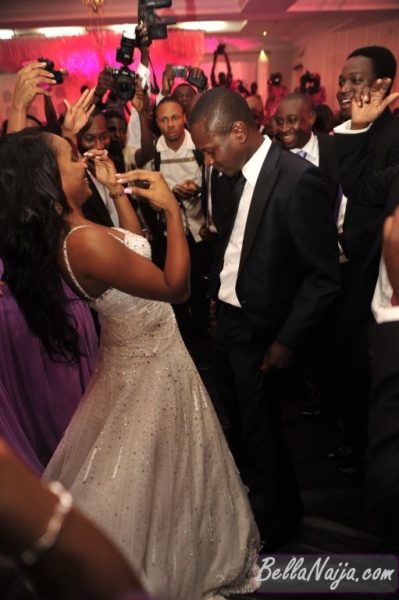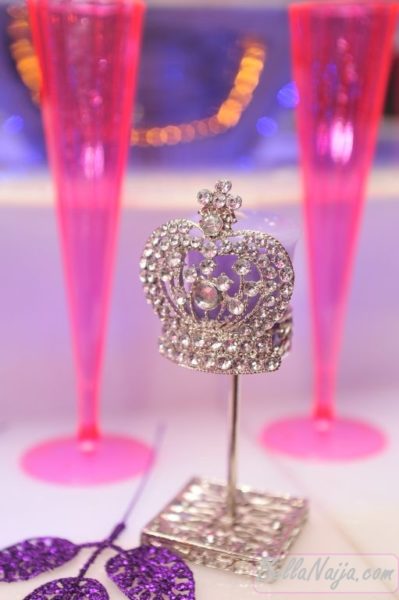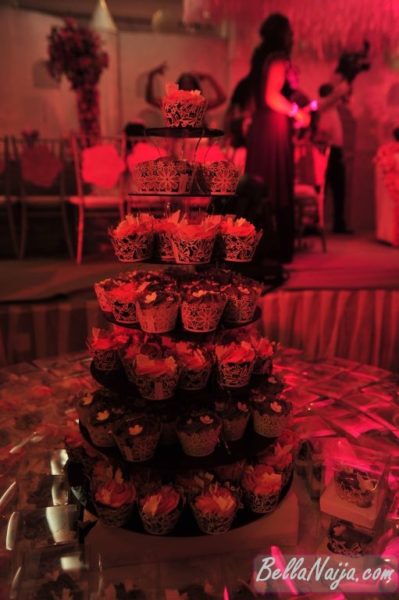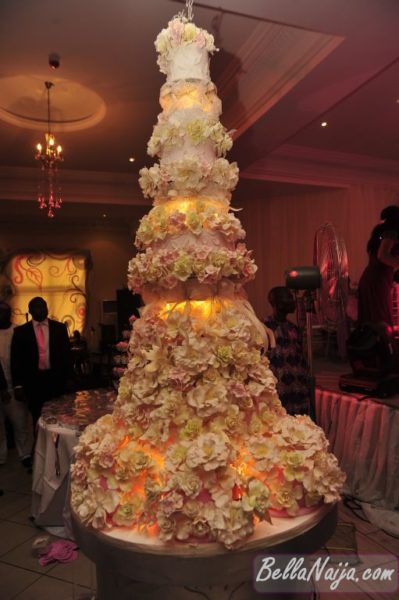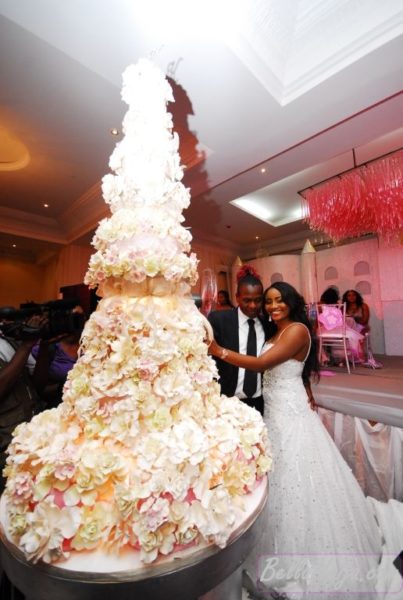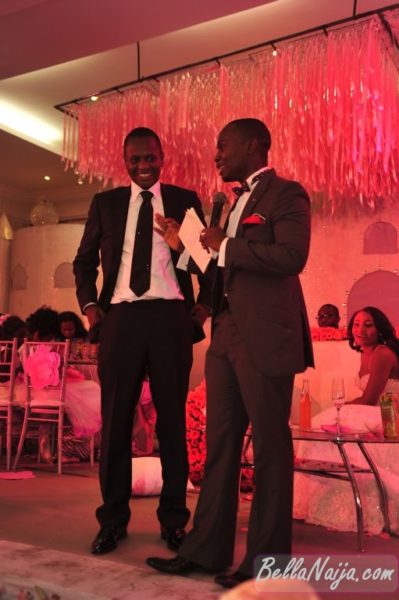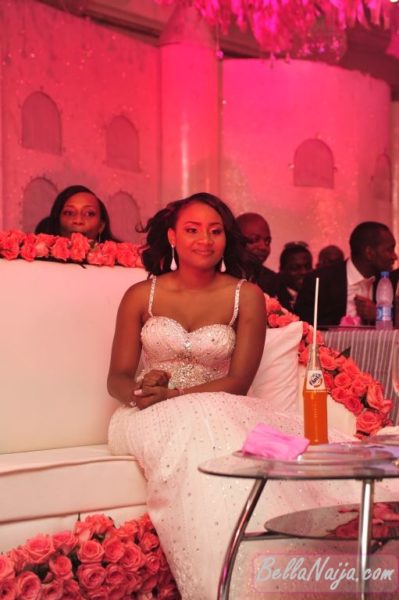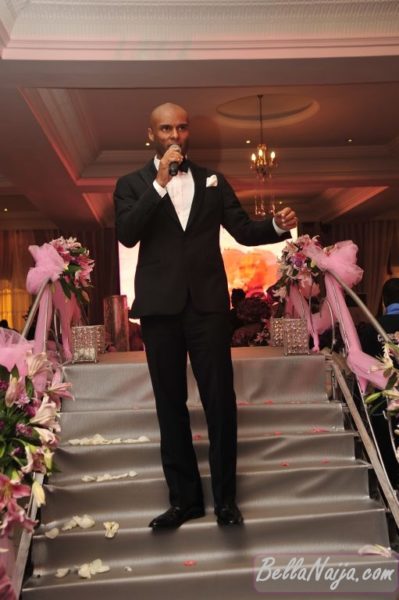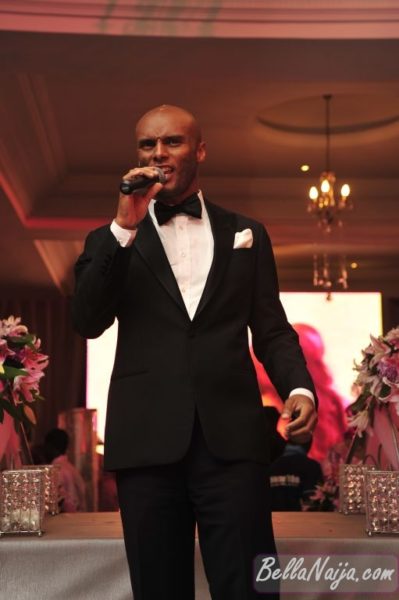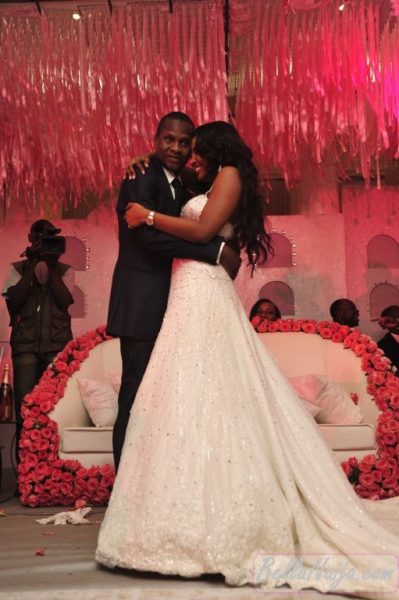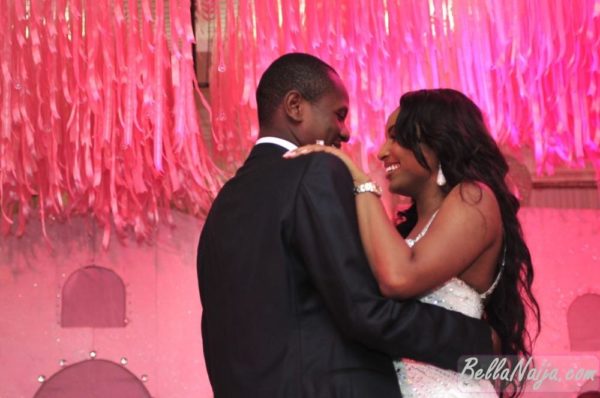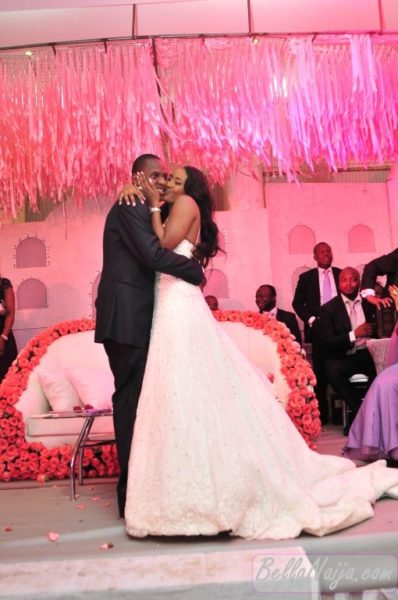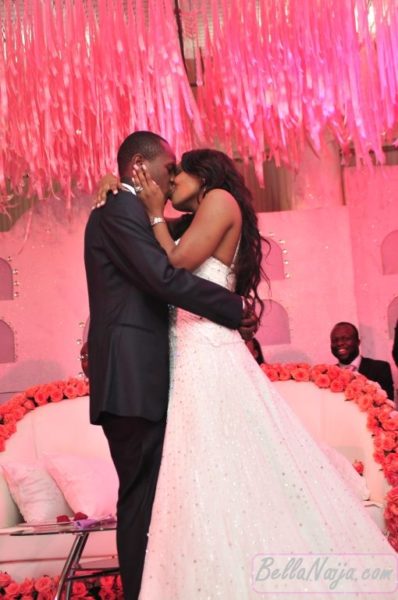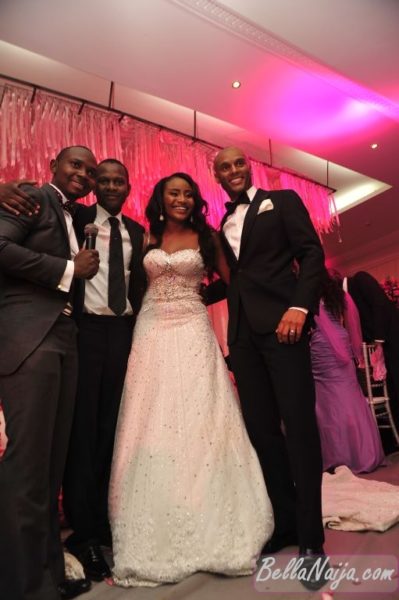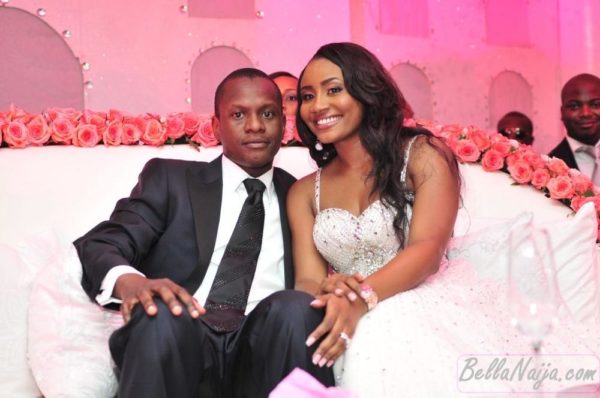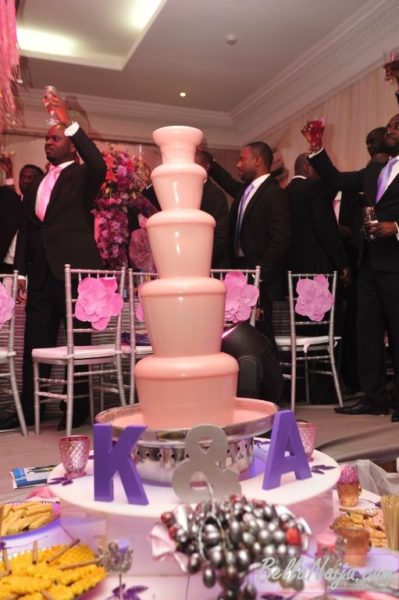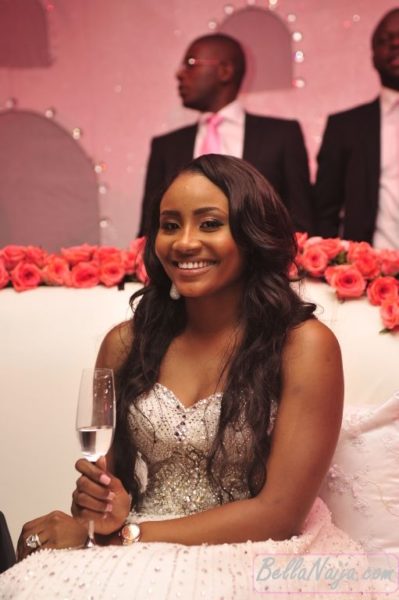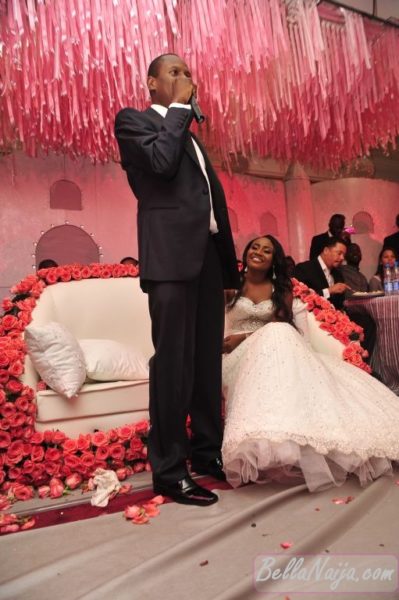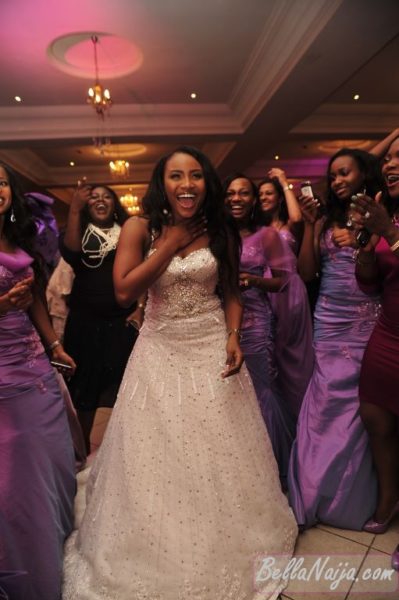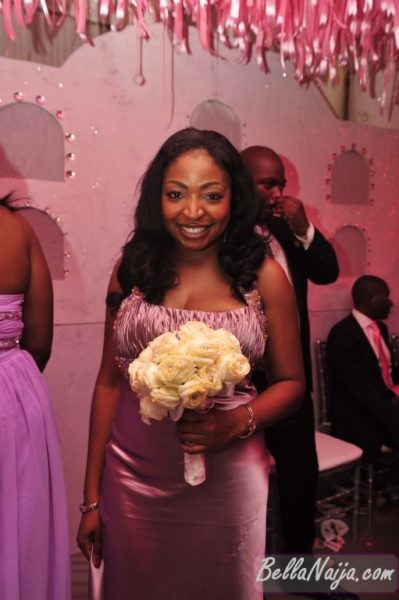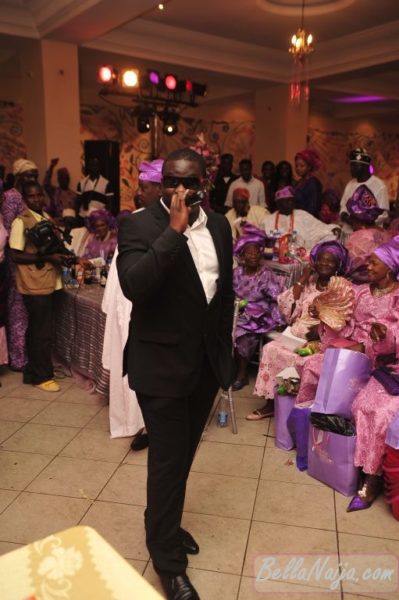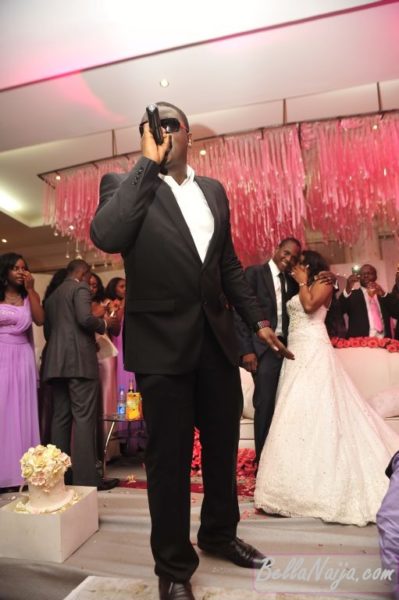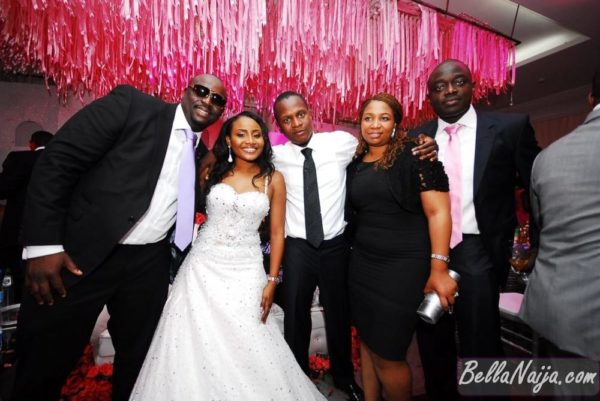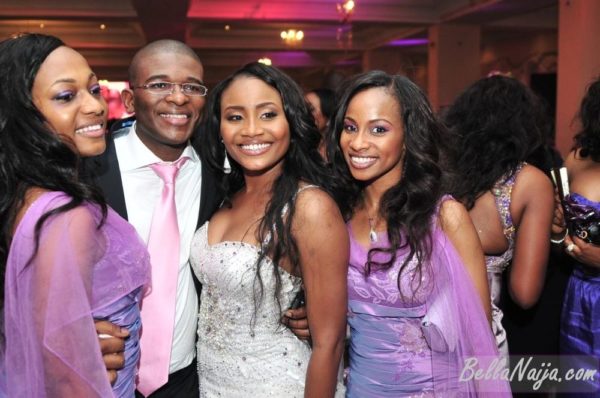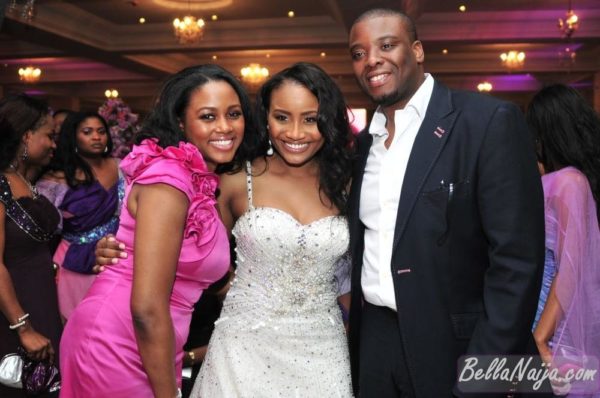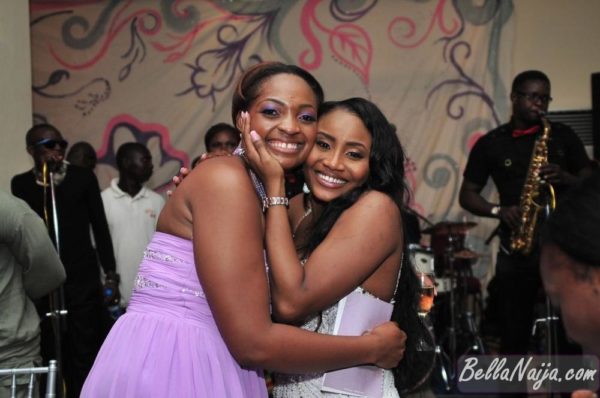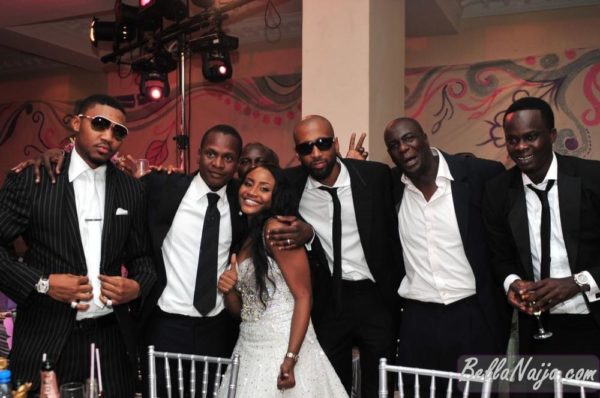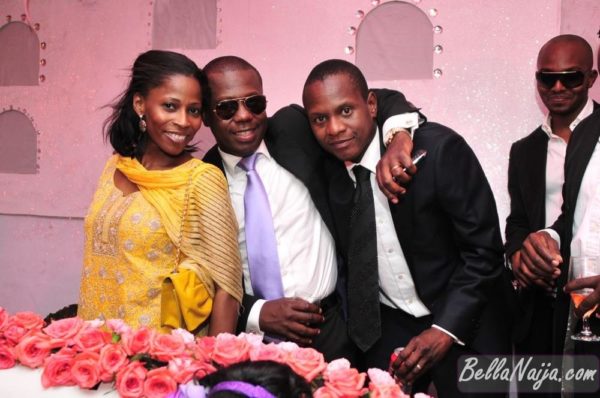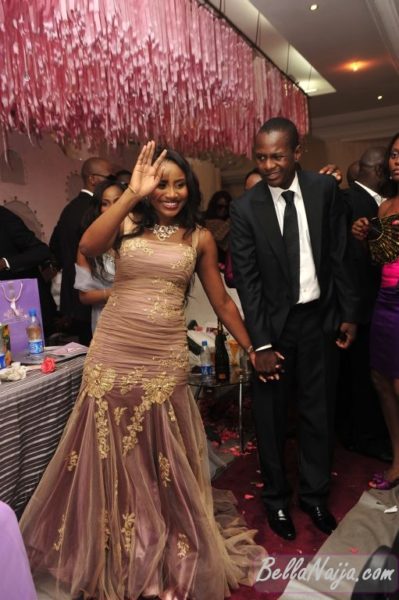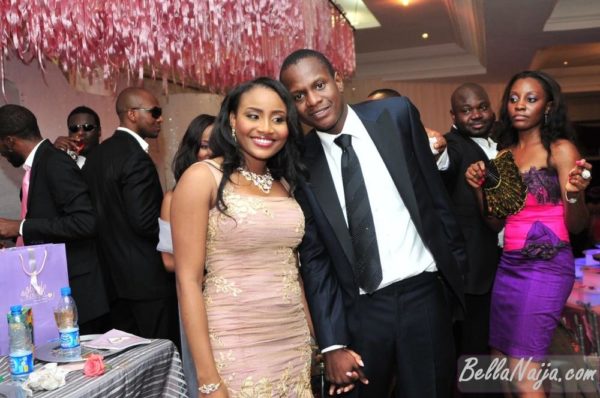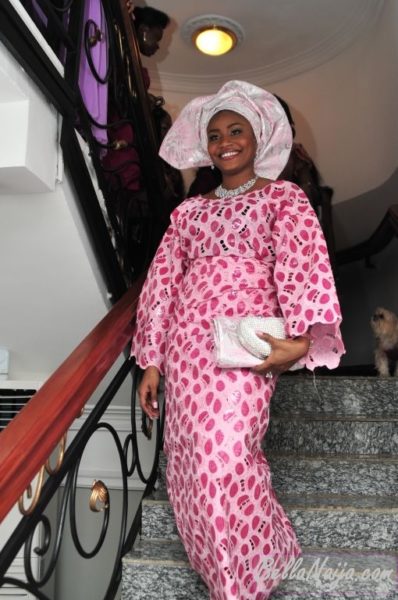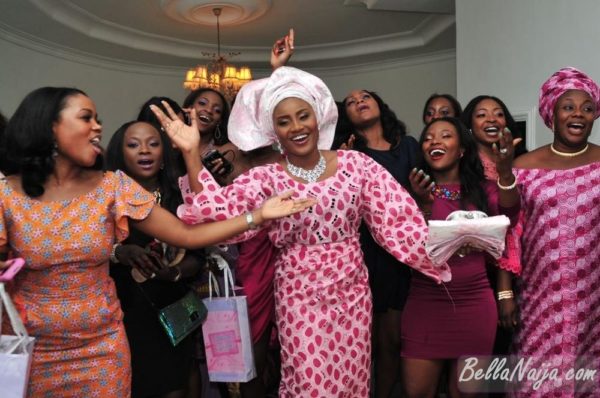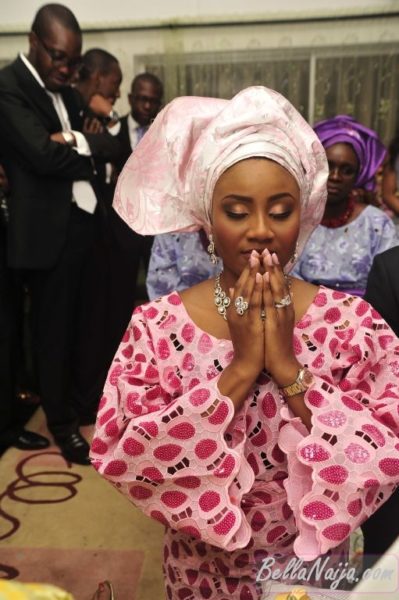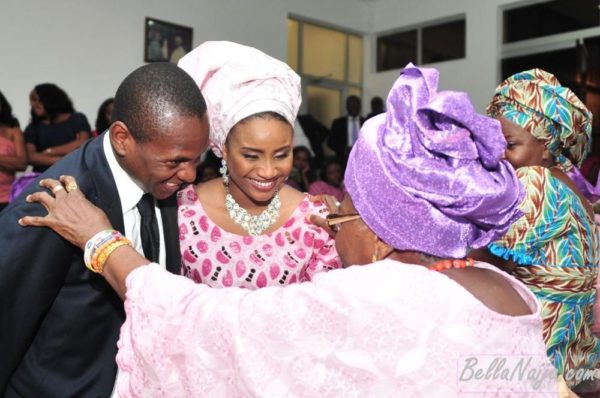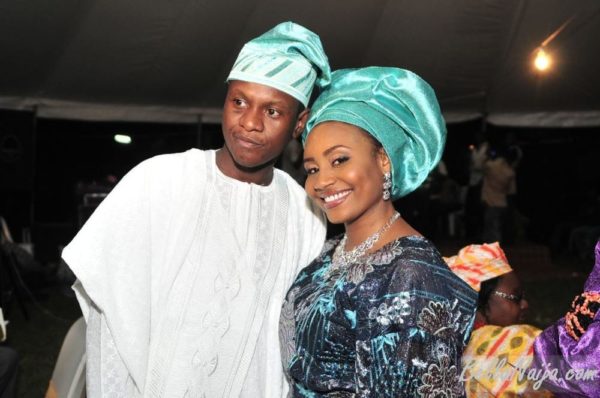 Engagement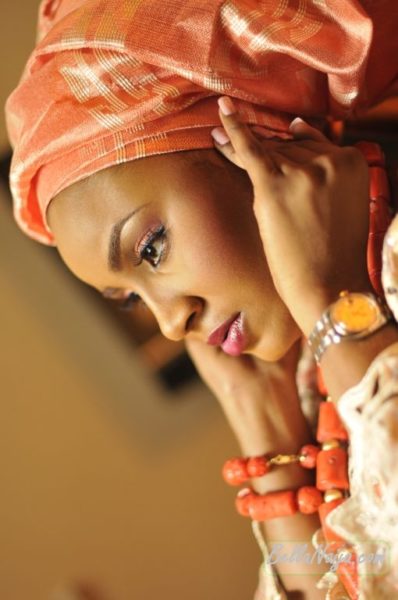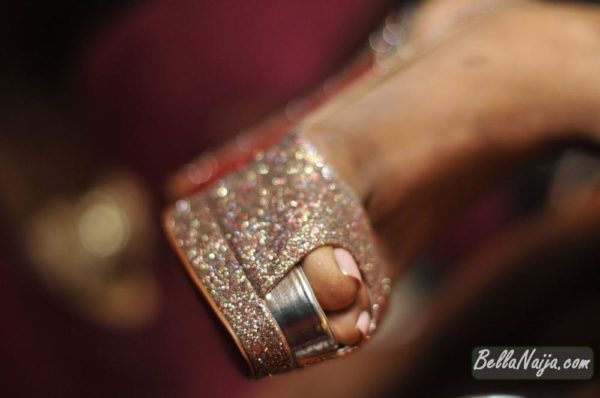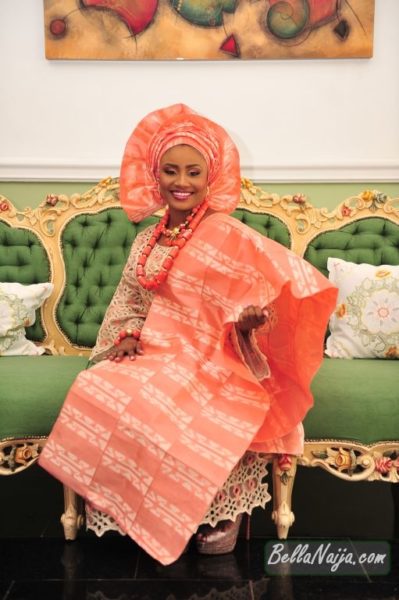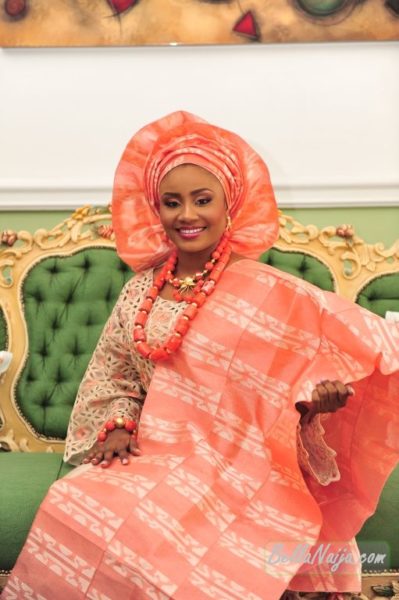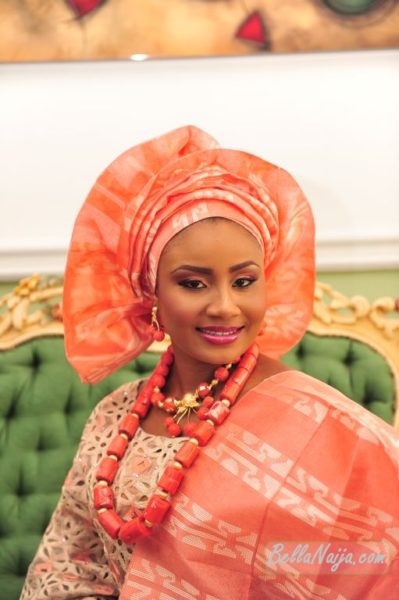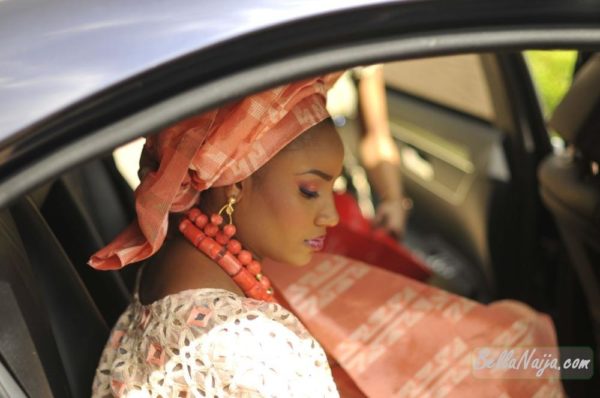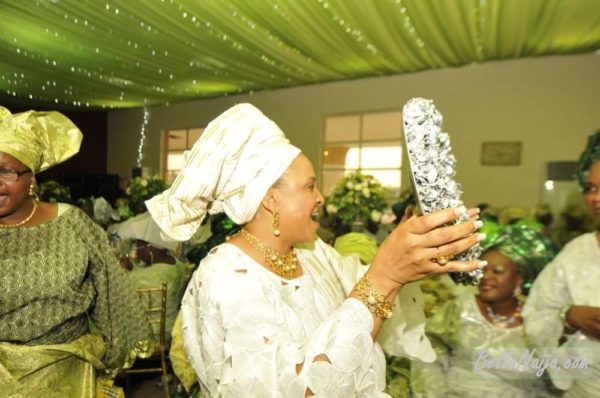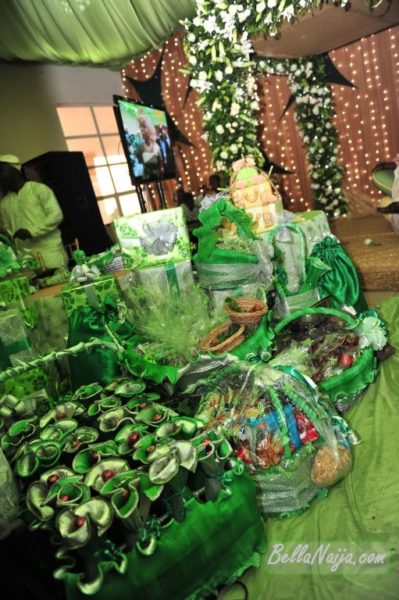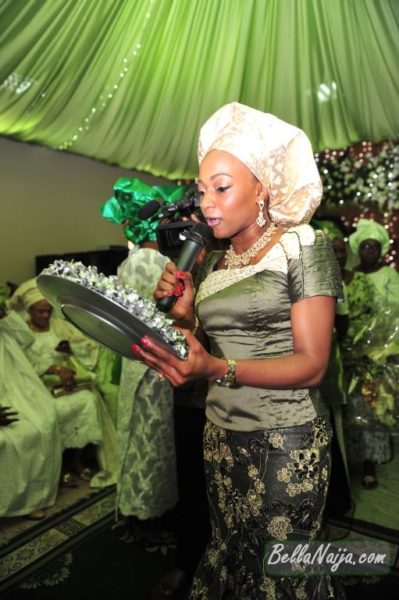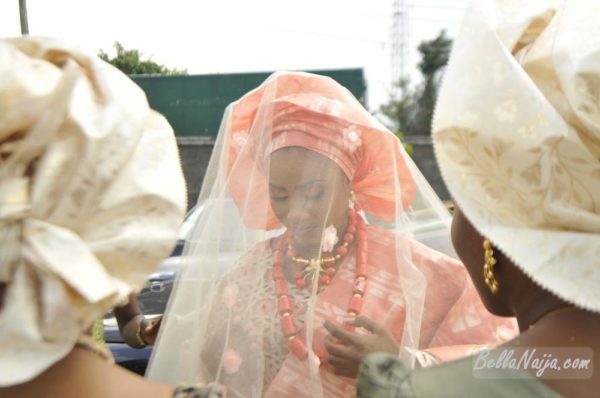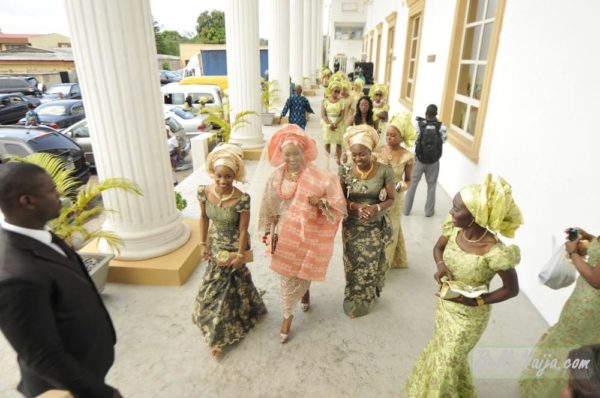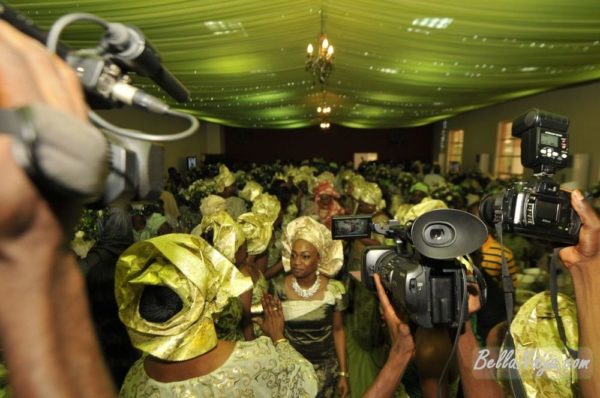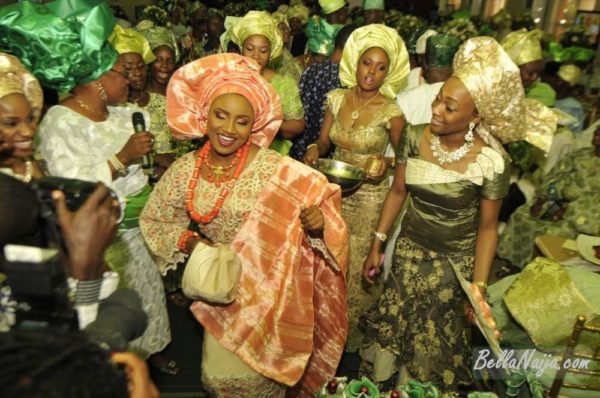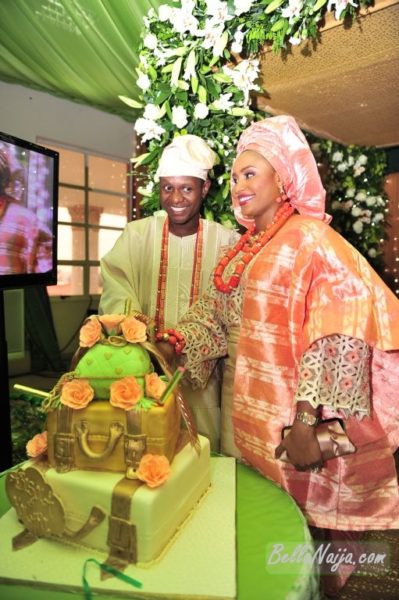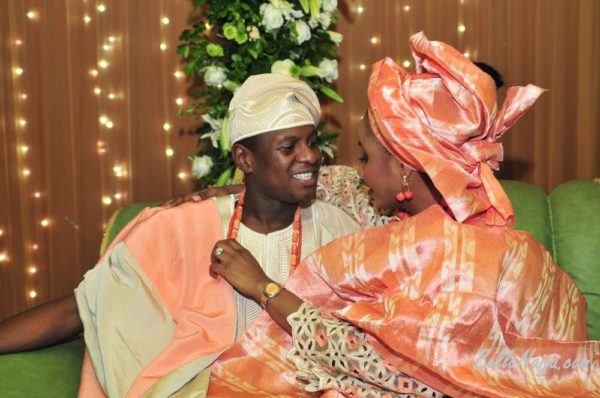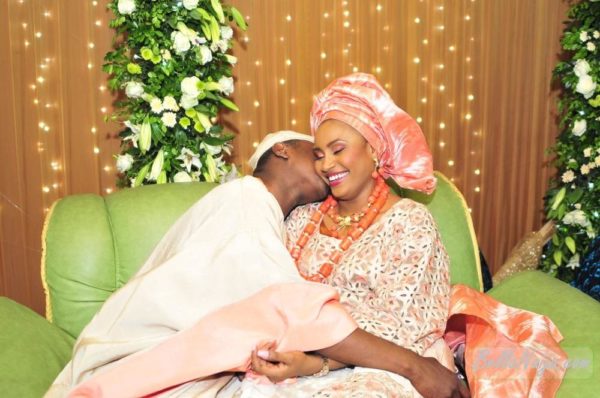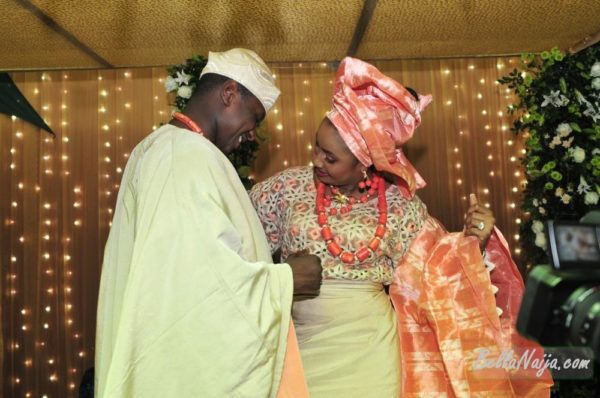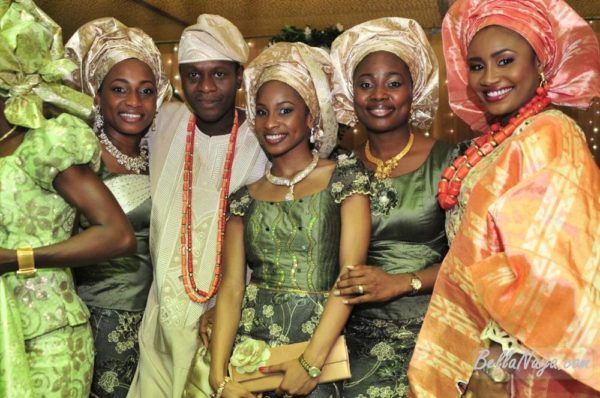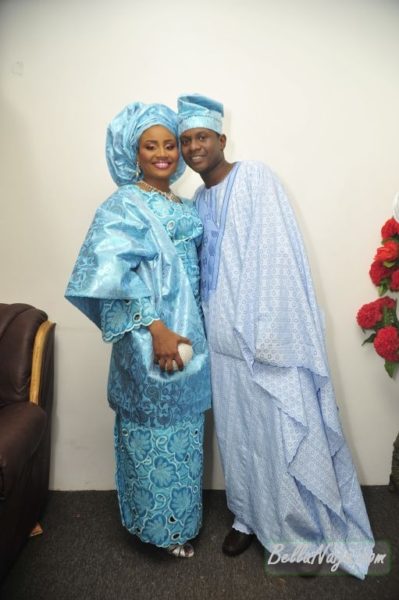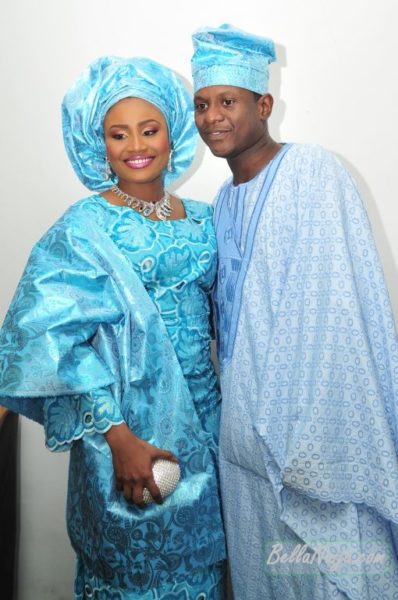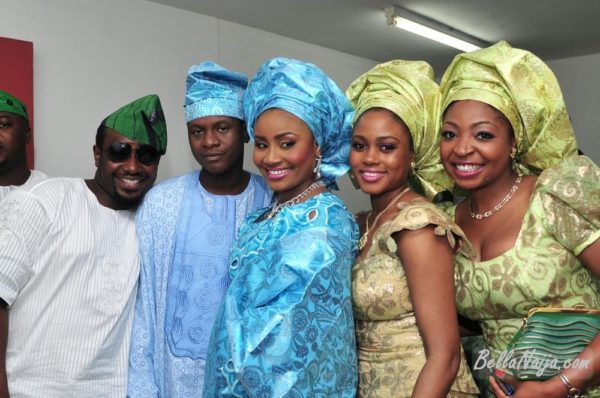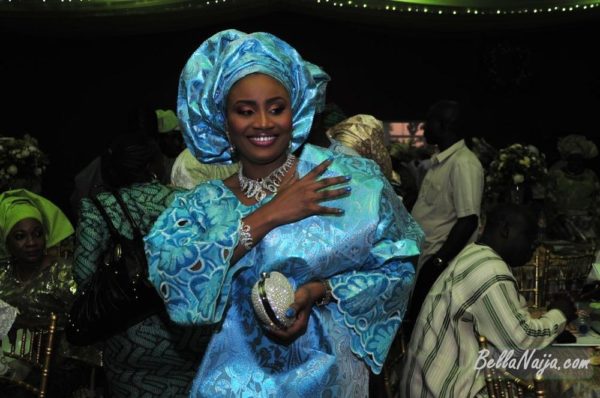 _________________________________________________________________________________________
Photography: Ade Plumptre – www.adeplumptre.org | Facebook
Event Planning: Ajibola Abiola-Ajimobi
Event Decor: Oaken Events – www.oakenevents.com
Bride's Dresses: Zuhair Murad | Walid Shehab
Chief Bridesmaids Dresses: Romona Keveza
Cake: Cakes by Tosan
Chocolate Fountain: Maison du Chocolat – Facebook

Makeup: Artist @ BMPro
*Special Thanks to Mr. Ade Plumptre & Miss I.I