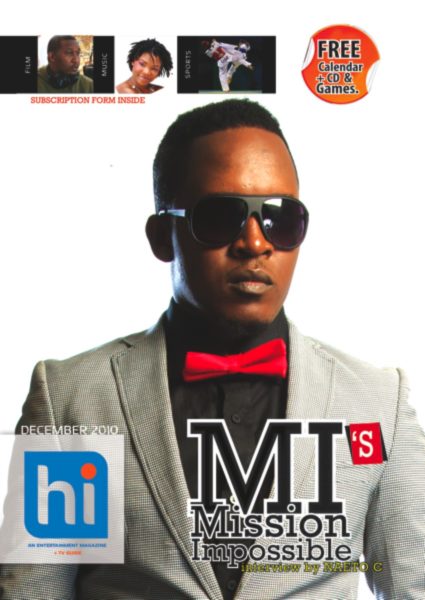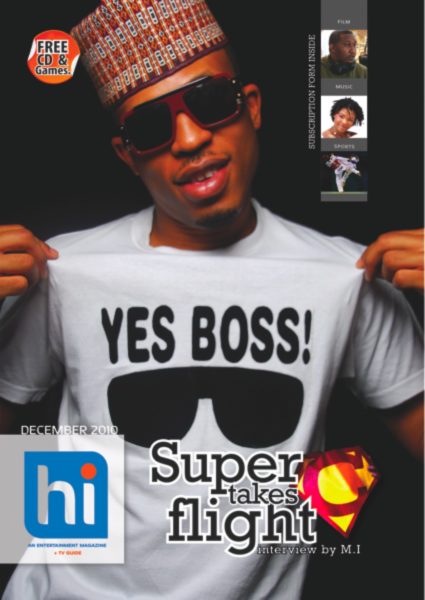 Hi Magazine celebrates its December issue with a Double Issue which covers arguably the best rappers in Nigeria; M.I & Naeto C.
Just in case you have been living under a rock,  M.I has just released his sophomore album "M.I:2" and this will be his first exclusive interview since his debut, and get this, he is interviewed by fellow rapper Naeto C whose new album "Super C Season" is rumoured to drop Dec 17th, which is also his birthday.
It's refreshing to see that rappers are able to sit face-face and have intellectual conversations about their Careers – Politics, despite their rumoured "beefs" and what not now. It's quite a delightful read, and the M.I issue is up to read for FREE on www.Himagazine.TV "Click read now".
They also got a chance to listen to each other's albums, and you get to find out what they think about the albums.
Like that's not interesting enough! The 'Queen Ambassador' launches her "Diary" in this issue of Hi Magazine as well. Oluwadamilola Agbajor, the current winner of the Miss Nigerian pageant will have a monthly column in Hi Magazine throughout her reign telling us with her own words her experience as she take us through an indepth coverage of her pet project "As a beauty queen, the first lines of action are my pet project. My pet project are a long term goal, it's for and about the youth in Nigeria. There are going to be youth centers all over Nigeria, in these centers, there would be different activities such as dancing, catering, swimming, and all sporting activities. Experts in various fields will teach and help develop the youth in their area of interests, there will be prizes awarded to people with outstanding performances."
Checkout the rest of her Diary as well on www.HiMagazine.TV by clicking "Read Now".
Hi Magazine is Nigeria's foremost Entertainment Magazine with a focus on Film, Music and Sports in Nigeria.