I met Afamefuna Titus Igwe at the Ford Foudation's Youth Dialogue in Lagos last October where he had been nominated by the Fate Foundation to join the fifteen-member panel carefully selected across the country in discussing major issues concerning Nigeria and projecting for the next five decades. Over the course of the three-day programme, Titus showed us a bit of how passionate he was about Mobile Kitchen and making positive impact in Nigeria, especially among the unemployed youth. A few months down the line, the company is still blossoming and today we will explore the various experiences of this young man and Tobias, his twin brother with whom he started this laudable effort in the food service delivery sector of the Nigerian economy.
Titus and Tobias Igwe are 24-year old twin brothers who jointly run Speedmeals Mobile Kitchen, a food delivery services company in Nigeria. They were both undergraduates studying Business Administration at the University of Lagos (Distance Learning Institute) in 2009, when an unfortunate event occurred in their family. On Saturday October 24th 2009, they lost their father, in a car accident and suddenly became saddled with the responsibility of taking care of their mother and seven siblings. After engaging in a few menial jobs, it soon dawned on them there had to be a better way to approach life and achieve their dreams. Less than two years after that fateful day, they have set out on a journey to earn comfortable living by serving others and they are doing this quite well too. In this exclusive interview with BN Editorial Assistant, Gbenga Awomodu, they share their experiences, challenges and aspirations.
Could you tell us more about Speedmeals Mobile Kitchen?
Speedmeals Mobile Kitchen is a proudly Nigerian, world class food and services company of choice located in a serene environment at the heart of Apapa GRA in Lagos. At Speedmeals, working with the most sufficient technology in food processing so as to improve the lives of our customers is our primary motive. It is a registered food and services company that cooks and supplies food to schools and corporate organisations. With an annual turnover of three million naira in 2010, our company is driven by the knowledge that customers know and trust our services. Our food is produced from the finest ingredients with passion and pride. In 2010, we were declared the overall winner of Samsung Real Dreams initiative by Samsung West Africa. The future is bright for Speedmeals!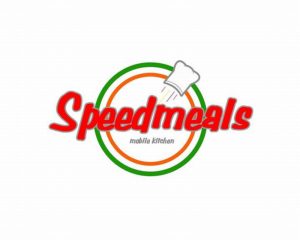 How did you start Speedmeals?
In 2009, after the sudden death of our father in an accident, we searched for jobs desperately to fund our studies at University of Lagos and also to assist our mum and seven younger siblings. After six months of no success, we decided to start up something on our own. We learnt how to make cakes and other snacks, but not with the mindset of establishing our own company. A friend, one day, advised me (Titus) to apply for the Samsung Real Dreams programme to learn how to manage a business. Tobias also attended the training in another stream. The rest, they say, is history. So far the success we have recorded has been overwhelming.
Did it require a large start-up capital and how did you obtain the start-up capital?
Really, all what is required is the will and determination to succeed. However, we also had to make some sacrifices. We used our school fees, what was left after our father's burial, to start up, but unfortunately we were not able to recoup it so we had to apply for deferment, thus adding another one year to our undergraduate studies. It was really hard then; even to pay for deferment. Titus had to step down his education while I (Tobias) continued. We have learnt that business doesn't just move. Titus is now enrolled in a Diploma programme (English for Professionals) after which he hopes to have an Executive Diploma in English for Professionals… While my brother does the operations, especially the cooking, I (Titus) also want to bring in something different. Tobias just concluded his 200 Level at the UNILAG Distance Learning Institute and, though we have several certificates baking cake, we plan to go for more professional trainings and even obtain a degree in Nutrition. Our three watchwords: Hygiene, Professionalism and Speed!
Which companies are your major competitors?
We don't see other food vendors as our immediate competitors. Our biggest competitors are the local food vendors popularly called "mama put". They control the larger part of the market.
What sets your company apart from your competitors?
We guarantee speedy delivery, professionalism and excellent customer service. This is what makes us different from others. With Speedmeals, expect no delays!! At Speedmeals, we understand what it means to be different; to be the leaders and set the pace for others to follow and to fill the vacuum that others have created. This is why we are always on point to meet the needs of our numerous customers. It's so much more than what you think; we are excitingly different and unique! We know Speedmeals is not just about us.
What are your future plans for your company?
Our vision is "To be the most sought after food vendor brand in Africa with a global competitive edge". We are going to be working with professional brand strategists and nutritionists. Tobias does the cooking, cake making, etc., while I (Titus) do more of the management. We currently have five contract staff that we pay on weekly basis, but we hope to expand our operations very soon. In the next five years, Speedmeals food should have been eaten by everyone in Lagos. Near every 'mama put', you should see a Speedmeal mobile kitchen. Most of the food sold by the local vendors is often prepared under unhygienic conditions. We are going to be employing professional nutritionists, taking Lagos as our primary market; then we'll spread out to other states. We want to revolutionize the food sector in Nigeria and open up a new page. We are thinking of an enlightenment campaign to educate people on the importance of healthy eating. We do not intend to just put the 'Mama put' out of job; we are looking at selling them franchises and helping them to learn to be better service providers in the long run. If you want to remain relevant in the market, you know you have to step up.
What other things are you presently doing to achieve your futuristic objectives, especially helping unemployed youth?
In June 2010, we introduced the Speedmeals Academy as a subsidiary with a vision to train 1,000 youths within one year. In line with this goal, we introduced the Opportunity of a Life Time programme, an innovation to train unemployed youth on how to bake cake and make 'small chops' so that they can become self-reliant. We publicize the training in churches, mosques and social gatherings. We provide the facilities and platforms for others to be trained and work hard to ensure that we follow up their progress. There is a foundation programme for those who are very new to the business while the advanced classes are for those who have the basic idea already. Each participant is asked to pay a commitment fee of 2,500 Naira and this helps us sieve for people who would be serious with the skills acquired. In 2010, we trained 62 youth, usually 10 in a class over a period of 6 weeks. Many of them have now started their own businesses.
At the end of the programme, each participant is expected to train 10 other people within the first year after the programme. We encourage them to train others and charge fees as well, no matter how small, to make people show commitment to their training. In conjunction with the Fate Foundation, we are also providing entrepreneurship training for all participants through the Samsung Real Dreams programme, a training programme sponsored by Samsung and the International Youth Foundation (IYF). So far, we have trained sixty-two people in the first phase of the programme and certificates were awarded to them. We also give evaluation forms to participants to assess the quality of the programme and so far so good. The second phase of the programme will start in January 2011 and registration is ongoing. We have also sponsored feeding at a few events, including the last edition of CelebrityRead Africa last month.
What major challenges have you faced so far? How about taxation?
Every business has its own unique problems and challenges. For Speedmeals, I (Titus) think our major challenge now is logistics and infrastructure challenges. The banks too are not helping SMEs in Nigeria. We need more support in terms of training and funding. The company was officially registered in July 2010, after we started unofficially in February 2010. We have been to the Federal Inland Revenue Services and the Lagos Inland Revenue Services for clarifications on tax matters. We are still enjoying the provision for first two years being tax-free and as for income tax, our income is not up taxable income yet as we are using our funds to build the business right now. As an entrepreneur you have to be wise with spending…
What else do you have to say to the numerous young people who are unemployed out there?
I (Titus) believe everybody has talent. Young people should look more inwards and try to find what they can do with their own talent. Inasmuch as there are so many challenges in Nigeria, there are also so many opportunities. They should surround themselves with good people and capitalize on opportunities when they see one. It took me (Tobias) four years to think about this idea. We worked in a company as cleaners for three years, but when we visit the company now, we still see people who were there then greeting us "Good morning Sir". The flip side of problems is opportunities. We need to think about what we can give to people and not what they ought to give us. The importance of education cannot be over emphasized, but people should not continue to see university education as a meal ticket. University education should not be seen as a gate way to heaven!
_______________________________________________________________________________________________
About Samsung Real Dreams
Samsung Real Dreams (SRD) is a Samsung corporate social responsibility initiative, in conjunction with International Youth Foundation, which focuses on innovation and enterprise. The initiative started in 2009 in Nigeria and has partnered organisations, including the Fate Foundation, Afterschool Graduate Development Centre (AGDC) and Pan African University's School of Media and Communications, to promote technical skills acquisition for young, disadvantaged youths for successful, long-term careers and entrepreneurship.
For more information about Speedmeals Mobile Kitchen, you can visit their website here: www.speedmealsng.com
___________________________________________________________________________________________
Gbenga Awomodu is a freelance writer and editor. He blogs at Gbenga's Notebook!, a repository of his thoughts and other works.