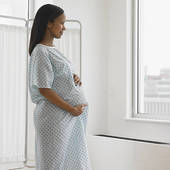 "Babes please call me back, I have jist for you". That was what the text read. I had no particular interest to respond. It was Chinwe after all and it would be nothing more than a conversation about some new guy whom she was dating, or perhaps another man who had asked her to marry him. The man was probably married or had a girlfriend. He was still undecided as to whether he would dump his long-suffering woman or carry on with the relationship. Chinwe seemed to be the filler. The pervert's muse, I would say to her at times. The one who fell for their badly constructed stories about how they wished they had met her first and how she was everything their wives weren't. I often wondered if she gained an interesting kind of pleasure from being the other woman in these men's lives. Perhaps there was a power that came from the knowledge that you were everything that these women weren't.
Chinwe wasn't the only one, it was the only topic of conversation every girl was interested in talking about in Lagos.
"So is he the one"?
"Is he husband material"?
"How long have you guys been together for"?
"Is he ready to settle down"?
"Don't let him waste your time ooo, hm that was what happened to me, I was with this man when he had nothing for over seven years and he married one bank cashier in less than six months after we broke up"!
I was exhausted from the man bashing. The conversations made me want to hurl in agony. But I had trained myself to hold a smile perfectly hoping that it wouldn't crack out of irritation. The women here were fixated on men and marriage. It seemed nothing else mattered. It was why I started gravitating towards friendships with men, at least they seemed to be more interesting gossips.
I sat in front of my television completely absorbed on Bear Grylls drinking his urine as a mechanism to keep himself hydrated under the scorching desert heat, when I was distracted by the blaring sound of Femi Kuti's "So tan". It was Chinwe calling and I knew that if I ignored the call, she would spam me with whining messages of how bad a friend I was. As I pressed the green button to answer the phone, I knew that the forthcoming man bashing would need preparedness and patience.
"Dalim wetin dey happen, dis one that you remembered me today, has Jesus come?" I said. It was my diversion tactic. Reverse psychology I suppose. It was my way of pacifying the fact that I hadn't responded to her text message.
"Have you not been getting my texts?" she asked. "No ooo, which texts?" I retorted.
"Anyways, hmm dis babe, there is plenty jist ooo. Remember that thing that happened to you, well…it just happened to me"
Somehow, watching Bear Grylls trying to survive in the Sahara squeezing the fluid from faecal matter that was encased in a camel's intestine didn't seem so appealing anymore.
She sounded so casual in her delivery. But I understood the feeling of being on autopilot. In that moment, there seemed no right or wrong. It just seemed the only choice was to do what you needed to do. Or do anything that would allow you to stop being sick.
Then I asked, even though I probably knew I didn't need to, because I anticipated the answer already. The question would just be a necessary utterance: "So what do you want to do?" She told me she had been to the clinic for a consultation already and her procedure would take place over the weekend. My throat became sealed with silence because my head was flooded with a slideshow of memories. I started to remember being barraged with pain. From the moment when I inserted the pessaries into my cervix, then crawling on the floor in anguish and then my lower body had been anaesthetised by the pain. If it wasn't all flushed out. Like mine, Chinwe would have to go back for a Suction termination. That's what the doctor called it. Because the first time everything wasn't expelled like he had intended. I remember the iciness if the forceps between my legs and then the puncturing of my womb before he placed this little tube and started to suck it all out. With each scream I became more numb, with each suck, my front teeth sank into a pillow. My fingers clenched to the sheets as though about to rip it to shreds. Somehow, I knew I was doing my time.
The amalgam of thoughts and memories that clustered inside didn't allow for me tell her what she was about to experience. She said she was two months in, so I knew that, like mine, she would be going full throttle.
A few years ago, Chinwe, I and three others decided to get drunk on cheap vodka and store brand acidic orange juice. We were undergraduate students in England hanging out in the living room of our shared flat. Our drunken stupor led to a game of truth or dare. Just after she had been dared to strip to her under pants which she did, she blurted out in a very strange kind of randomness it almost seemed choreographed.
"You guys, I have a three year old daughter."
My eyes widened in disbelief and for a moment, I thought it was the heartburn from alcohol and tangy cheap juice that had induced the outpour.
"Biko this babe don't be joking with this type of thing", I said. Chinwe was usually terrible at keeping a straight face and from the stern and sobering look, I knew our game of truth or dare had come to its conclusion. It seemed the combination of nerves and excitement from exposing her enormous cellulite riddled bottom had led to a revelation of something even bigger.
She had gotten pregnant for a boyfriend when she had just finished secondary school and she told us that Catholic guilt would not permit her to think of any options than to keep the child. Her mother had her stay with an aunt in America until she gave birth. The child was named Nwamaka after her mother's elder sister who had cerebral palsy and stayed at a convent in Asaba till she died.
After the birth of Nwamaka, Chinwe's stomach was pressed down with hot water and then tightly embalmed in a wrapping cloth. Her aunt in America told her that the hot water would make her tummy go down so that when she got back to Nigeria, no one would know she had been pregnant. What they didn't tell her was that when she got back to Lagos, her mum would raise the child and she would become the aunt by default. The story that would go around was that Nwamaka's mother was a close relative of the family who passed away and Chinwe's mother adopted her. Chinwe missed her little girl but had to teach herself to feel nothing. It was like a self induced post-partum depression that would go on for the rest of her life.
It almost felt like the Jack Nicholson story – he discovered in later life that his aunt was really his mother and whom he thought was his mother was his grandmother.
However blank Chinwe chose to feel, I could always tell that she was already torn.
Still on the telephone and with sweat trickling down the side of my face, by this time Bear Grylls had already used the camel's hollow ribcage as a bed and its skin for a blanket to protect him from the desert sand blitz. He even revealed in the process that the hump was a water reservoir.
I asked in an almost muted tone if she was sure that she wanted to go ahead with the procedure over the weekend.
With a crackle in her voice as though trying to find the words, she said:
"Do you know what it's like to have a child and your child doesn't know who you are? You look at her and she calls you aunty, but she runs to another person and calls that person mummy. I had to live with that and I can't put myself through it again."
As our conversation ended, I was taken back to when I came off autopilot. I would walk on the street finding myself touching my stomach at the most arbitrary of times and then realise that there was nothing there. My womb was empty, broken, fractured by a sucking tube.
Photo Credit: www.thegloss.com