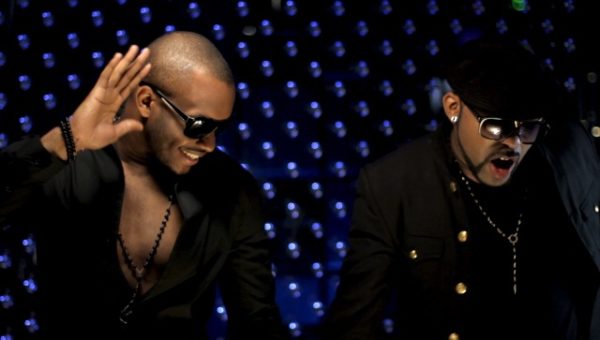 Lynxxx's second video 'Alabukun' featuring R&B star Banky W has just premiered. 'Alabukun' was directed by Tom Robson and Syndik8 Films (Lynxxx's Production Company) and tells the story of a man taking away his lover's pain.
The song was produced by Syndik8 affiliated producer, Ola Babs, and is the fourth single from Lynxxx's debut album This is Lynxxx, which was released in December 2010.
Nurtured by Lynxxx's Syndik8 Records, This is Lynxxx boasts amazing sounds from stellar producer, Ikon and a slew of hit makers including Wizkid, R2Bees, Saucekid, Naeto C and Mo'Cheddah.
The Pepsi endorsed artist chose to premiere his video just in-time for Valentine's Day as a special treat for his female fans across Africa. "Alabukun" is the perfect song for the month of February because it's simply a time when people celebrate love and affection," says Lynxxx. "It's a tasteful video for the grown and sexy, and I hope the audience has as much fun watching it as I did shooting it."
Identified for his fusion of classic Hip-Hop with soulful R&B, Mr. Utunu is well-known for releasing chart-topping records. There is already viral buzz from the behind-the-scenes photos posted on Bella Naija and 'Alabukun' is certain to become a fan favourite.
You can also watch the 'Alabukun' video on satellite music channels across Africa such as Channel O, MTV Base and Trace, as well as terrestrial TV stations. Watch out for BellaNaija.com's cameo in the video!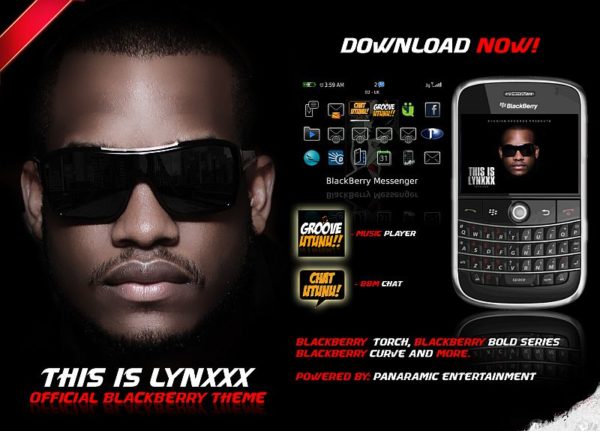 Lynxxx launches Blackberry Themes
As a bonus treat for all Lynxxx fans, download his new BlackBerry theme created / powered by Panaramic Entertainment.
Blackberry 9700/96XX/89XX OS. 5
Blackberry Bold 9000 OS. 5
Blackberry Bold 9000 OS. 4.6
Blackberry 8900 OS. 4