Last week, we kicked off a 5 week photographic journey spearheaded by Toni Tones Photography's "Support Nigerian Fashion" campaign.
The purpose of the series is to spotlight emerging Nigerian designers and promote our emerging fashion industry.
Week 2 of the photographic journey features Nigerian designer – Viv La Resistance which is headed by Mo Alatise. BN Style featured Viv La Resistance in August 2010.
We noted the brand's use of "unique fabrics to create clothing for the fun loving fashion forward young woman", this is certainly illustrated here.
The mesh lace jumpsuit is such a sexy yet elegant piece while the silver dress is for the girl who is the life of the party!
It is great to see that many of these young designers are evolving and defining their own aesthetics and creative identities.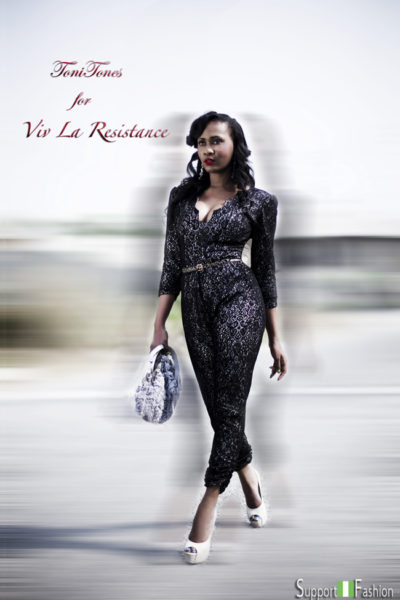 For more photos from the spread and additional details on the campaign – log on to www.tonitonesng.blogspot.com

Credits
Jumpsuit & Dress: Viv La Resistance
Photography: Obi Somto
Photo Editing: Toni Tones
Makeup: Seun Omisesan
Hair: Ola