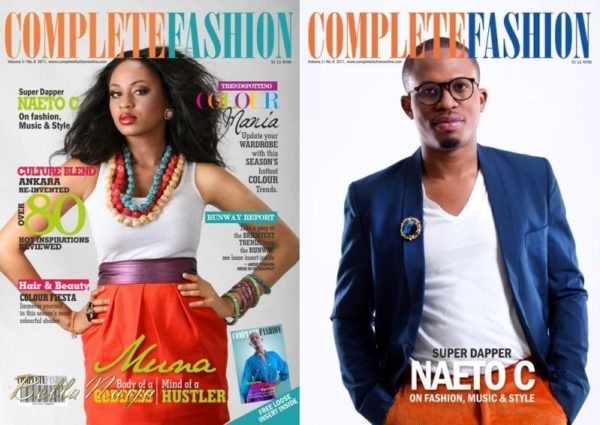 The new issue of Complete Fashion Magazine features the talented rappers Naeto C and Muna on the double covers.
The "Colour Mania" issue is packed with lots of fashion inspiration especially focused on the season's hottest trend – colour blocking.
The cover interview feature with Muna is a fun read! She reveals her tongue-twisting full name "Sosomunachisonagamgbenine", her musical inspiration and lots more! Muna rocks pieces by Nigerian designers Viv La Resistance and House of Nwocha along with turbans and headpieces by Ene Maya Lawani.

Naeto "Super C" Chikwe takes over the alternate cover of the magazine. For the cover photoshoot, Naeto was at his dapper best in colourful looks by Nigerian designers including MAI and shoes by Haus of Hercules. Naeto shared his personal style "comes from inside so for me, it's an expression of who I am".
With all the fashion tips, AMFW coverage plus the two exciting cover features, this issue is definitely worth buying.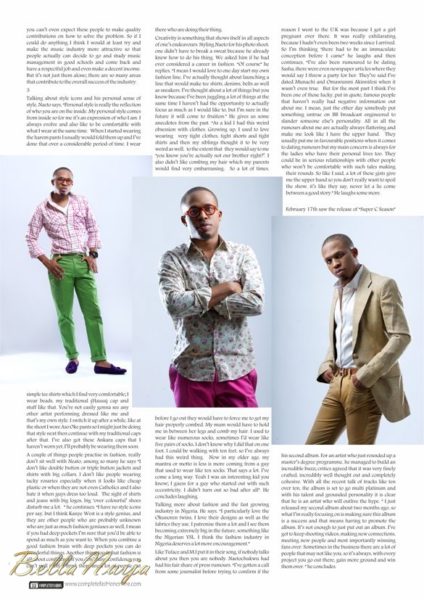 Credits – Muna Feature
Interview: Franka Asindi
Photography: Deji for fotolighthouse
Makeup: Bayo Haastrup
Styling: Ebun Aboderin
Credits – Naeto C Feature
Photography: Moussa Moussa
Interview: Isibor Ogbe