What happens when a queen meets a king and then they fall in love? Royal Bliss…This episode of BN Our Wedding Story illustrates this perfectly.
For years, the proverbial "6 degrees of separation" applied to Bolanle Bob-Egbe and Temie Williams-Olley. She attended Queen's College Lagos, he attended King's College Lagos. They had lots of mutual friends and were within similar social circles for over a decade. However, it wasnt until one of their mutual friends "formally" introduced them that their friendship began. This friendship grew and evolved into a loving relationship which led them down the aisle on 11th of December 2010. Bolanle and Temie's wedding was truly beautiful celebration of love!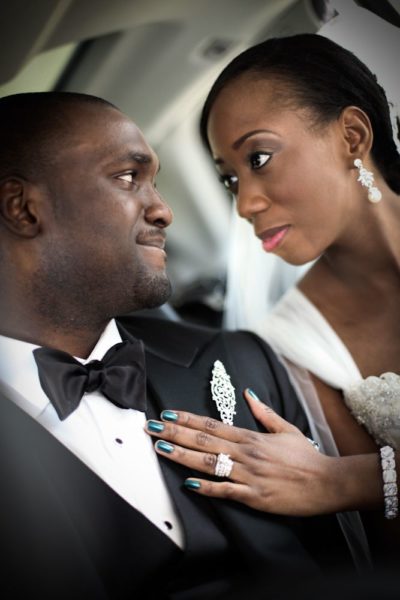 ___________________________________________________________________________________________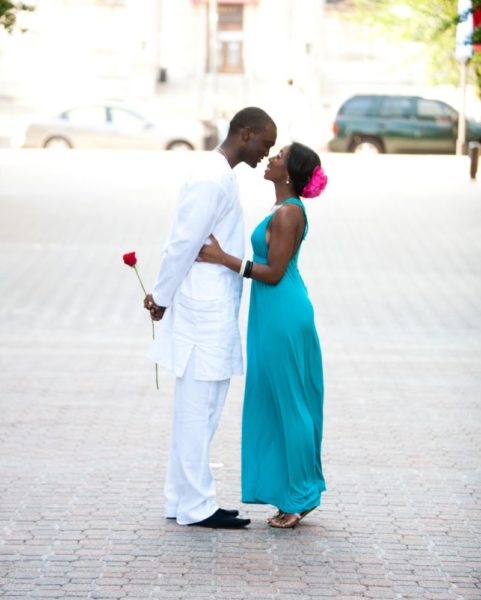 How Bolanle & Temie Met
Bolanle and Temie met through a mutual friend back in 2006 but didn't become close friends until 2008. Temie used to DJ (as DJ TNT) at parties which Bolanle hosted back then, they became friends and discovered that they "kinda sorta" liked each other.
The Turning Point
by Bolanle & Temie
We decided one day to meet up. We call it the "3-1-3 day" (it was 3 hours of commuting only to spend 1 hour with each other and then to commute 3 hours back home), the 1 hour we did spend was a turning point in our friendship, and we knew we wanted to explore more of the one hour and here we are today!
The Proposal
by Bolanle
I was planning to have a surprise birthday party for Temie in 2009, but unfortunately things were not panning out like I wanted to, so I had to let him in on my plans. In the end, we decided that we would just have dinner with his family, the day comes and we get to dinner and he seemed a bit pulled back from everyone else, I asked what was wrong but he just brushed it off. So during dinner while we were talking he asked me if I really wanted to marry him and I told him that I had been ready since we decided to date in 2008, so it was really on God's time when we would – At that point, I had no idea he had something up his sleeve! Fast forward to the end of dinner, Temie starts giving a speech – thanking God, his family and then putting me on the spot. I had no clue while he was professing his love for me to his folks, and before I knew it, he was down on his knees as he asked me to be his wife…I said "Yes". Though I then realized the surprise would have been on me had my initial surprise birthday party plans gone right! Hahaha oh well, it was just great.

He's The One / She's The One
When someone comes and challenges you to be a better person and want growth in all facets of your life and you know within your heart that you would strive and want to do it with joy, you know that person is some kinda special 🙂 . We did that for each other, one of the most important things for us was the spiritual aspect, we helped each other become better Christians, to experience and know God in a special way, to understand that without having that relationship with God first we would not be able to share the love we have between each other. We knew this very early on in our relationship, so we had to take a step back, enjoy our relationship and ourselves and just wait for God's appointed time, it was all a matter of "when" and not "if".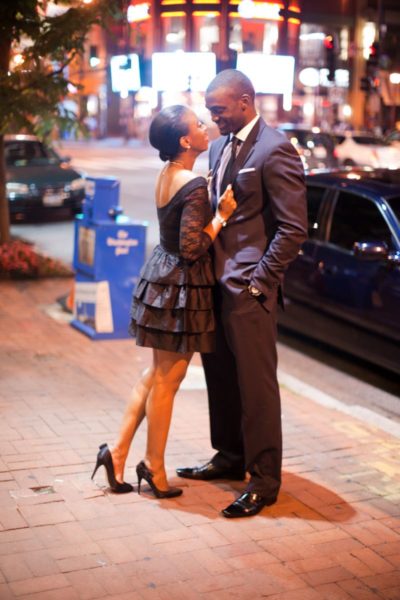 ___________________________________________________________________________________________
The Wedding
Date:
Traditional Wedding – 9th December 2010
White Wedding – 11th December 2010
Venue:
Traditional – 10 Degrees, Ikeja, Lagos
Wedding Ceremony – Victoria Fellowship Church, Lekki, Lagos
Wedding Reception – KFA Events Centre, Lekki, Lagos
Colours:
Traditional Wedding – Turquoise and Gold
White wedding – Emerald green | Orange
Wedding Theme: Winter White
Wedding Dress: Lazaro
Groom's Suit: Astor & Black
Bridesmaids Dresses: PhunkAfrique
Makeup: Ugonna of L'araiche Makeover
Photography:
Traditional & White Wedding – Toni Tones Photography
Engagement photoshoot: Wale Ariztos of Wale Photos – http://www.walephotos.com
**
The moment Bolanle stepped into the church and began walking down the aisle with Maurette Brown Clark's song "The One He Kept For Me" playing in the background, it seemed as though time stood still. As the stunning bride walked towards her future husband who looked handsome in his black tuxedo, it was an emotional moment, he could not take his eyes off her as he admired the woman he will spend the rest of his life with. With her hair in an elegant chignon accessorized with a diamond hairpiece and ethereal floaty veil, dressed in her ivory beaded silk organza and tulle bridal ballgown with a sweep train, Bolanle looked breathtaking beautiful. Bolanle and Temie's wedding ceremony was uplifting and emotional as the couple's marriage was blessed in the presence of their family and friends.
As the couple danced into their wedding reception along with their friends, it was clear this was going to be an exciting day! Bolanle and Temie bucked tradition and chose two songs – one chosen by the bride and one chosen by the grown – for their first official dance as a married couple. It was so emotional as they savoured the momentous experience. Both the bride and groom paid tribute to their mothers as they also danced with them. From the cutting of the cake to the speeches, it was all about celebrating Bolanle and Temie's unbridled joy and love. The  tempo changed once again and the "party started" when  the bride transformed once again as she changed from her wedding dress into a sequined mini, all friends and family hit the dancefloor and happily danced the night away…
A blissful day for a blessed couple.
BN wishes Bolanle and Temie a blessed marriage filled with God's divine guidance, favour and joy!
**
White Wedding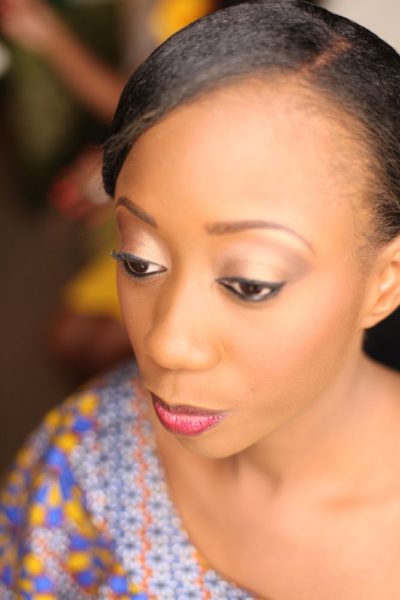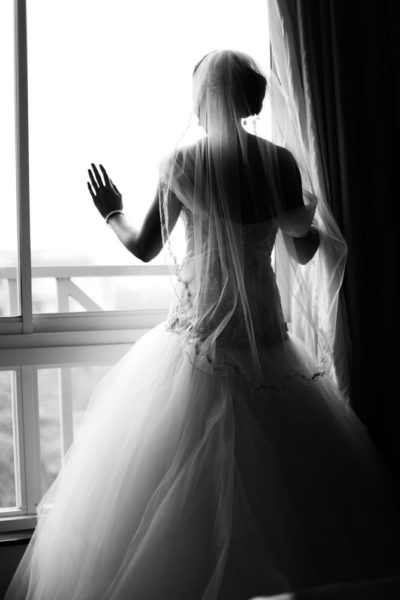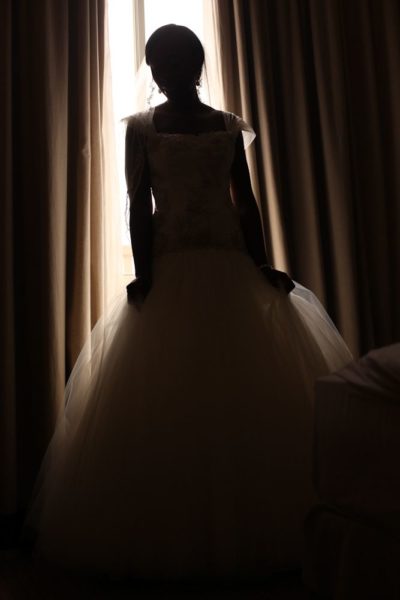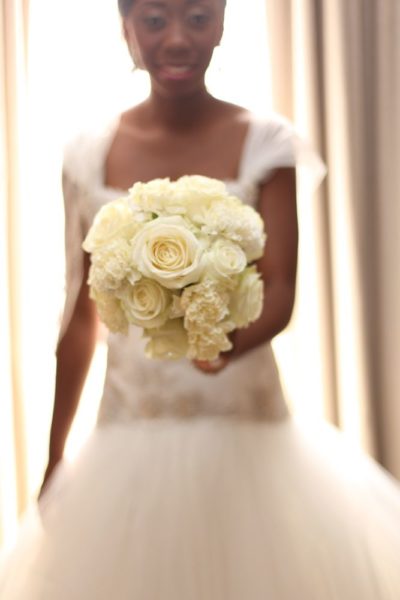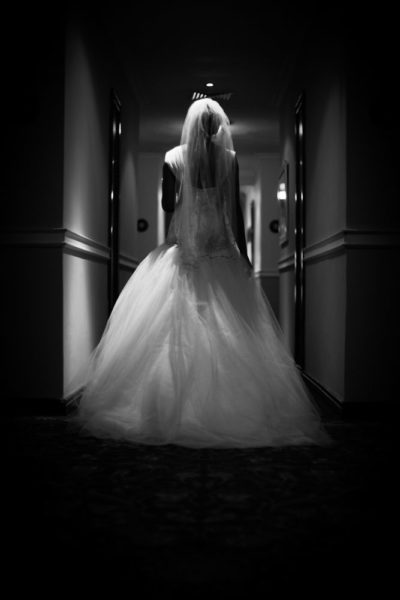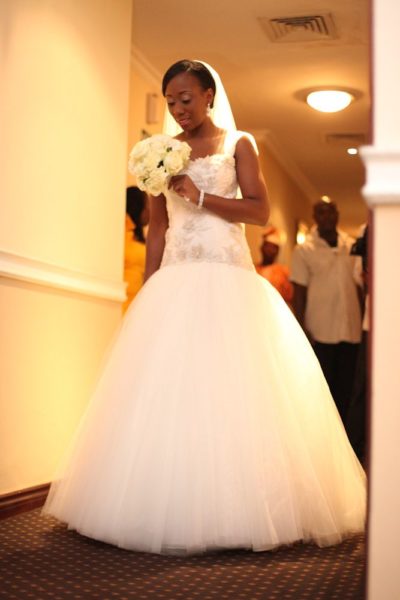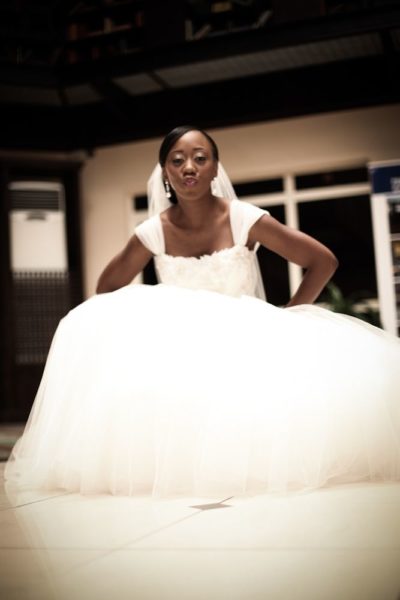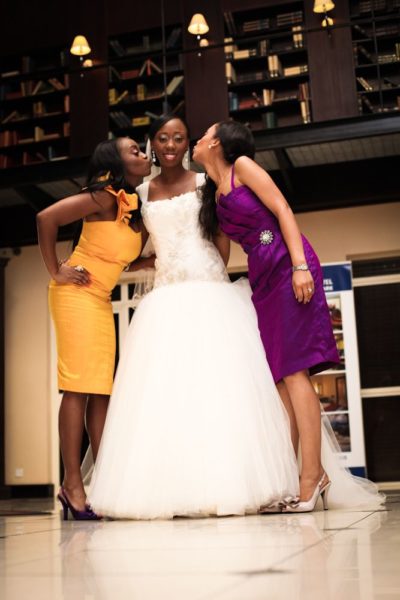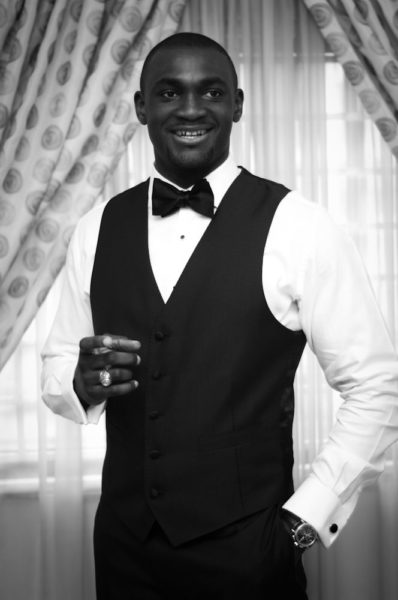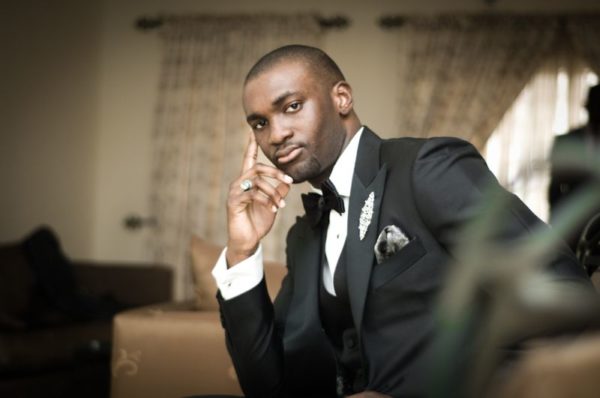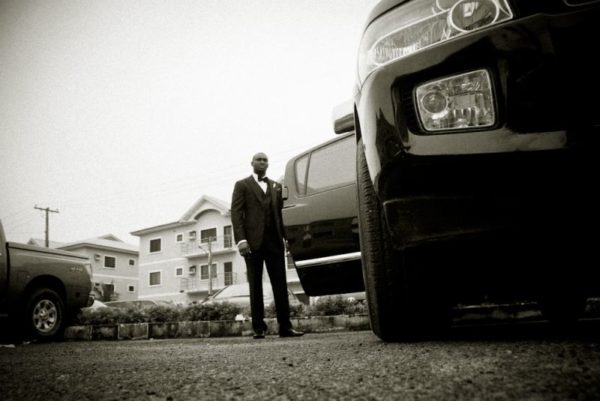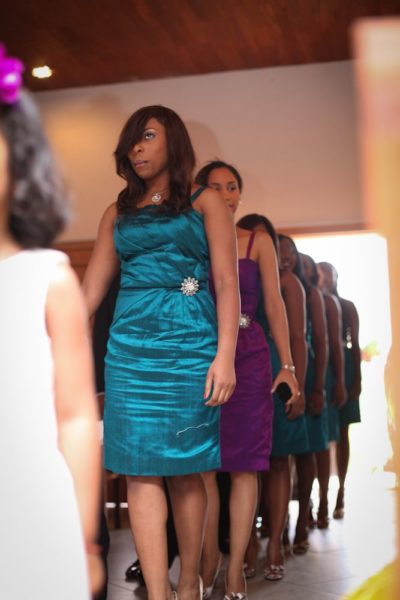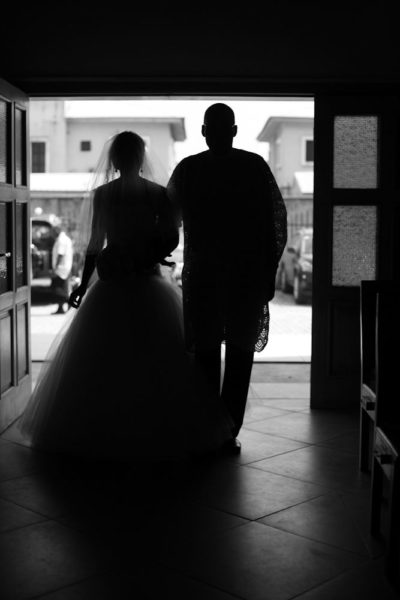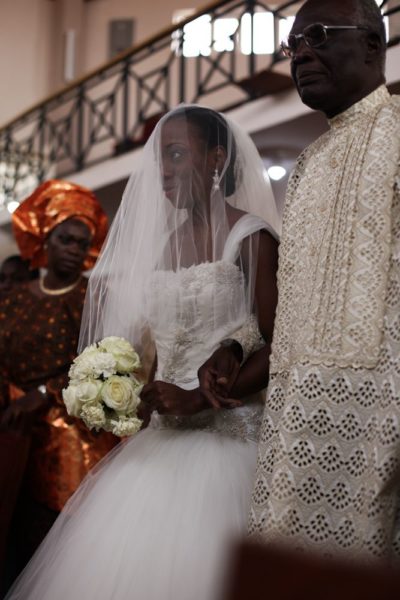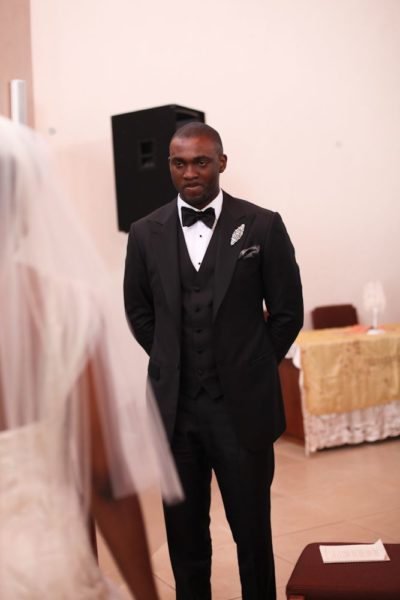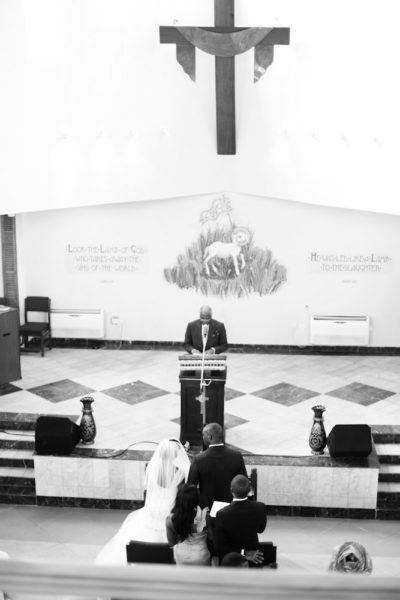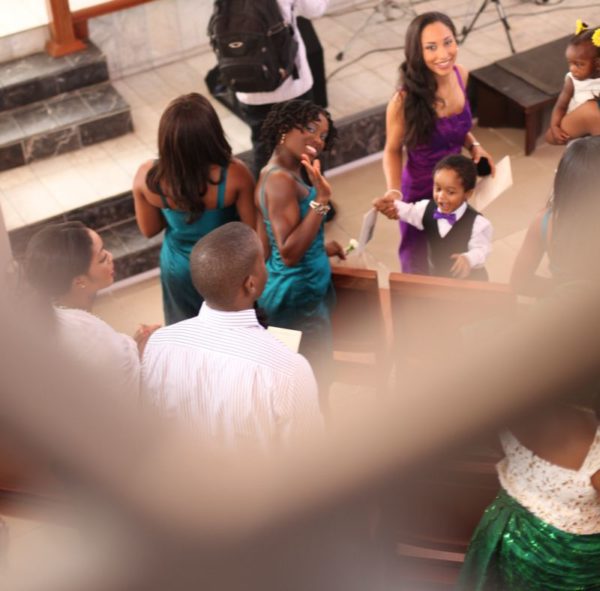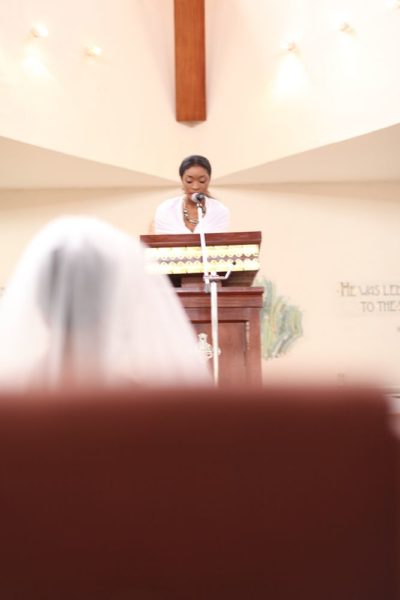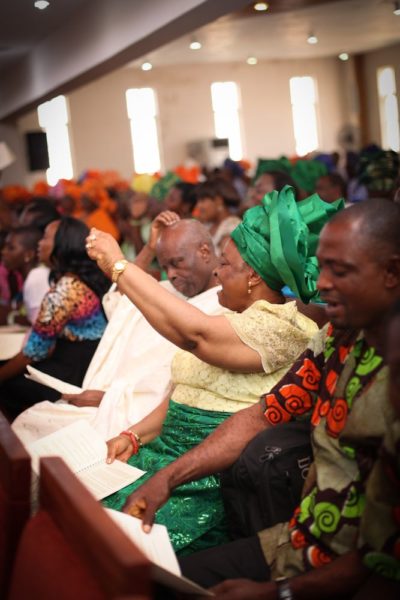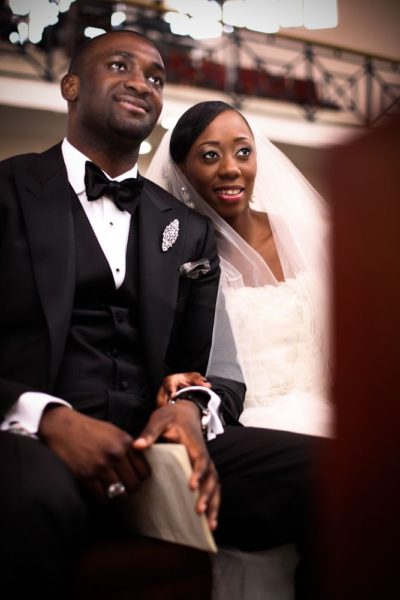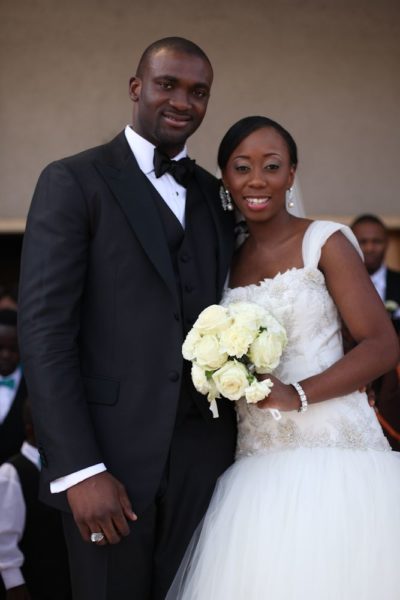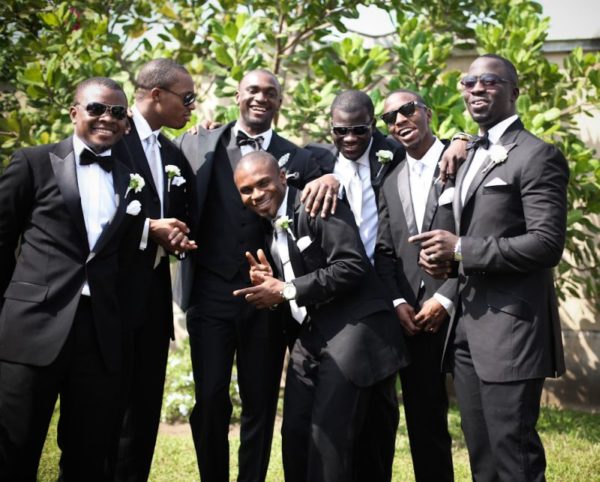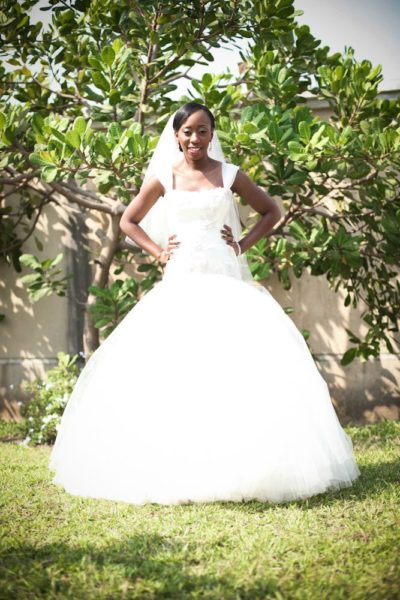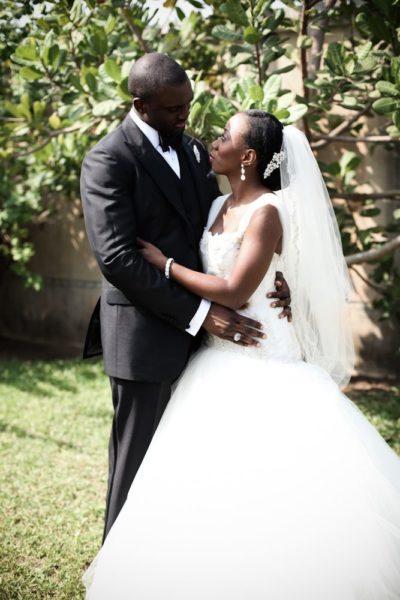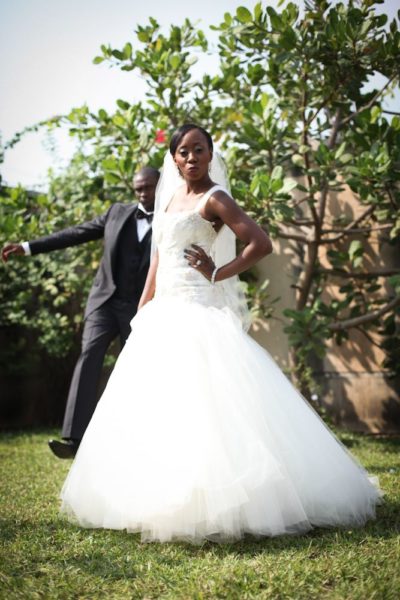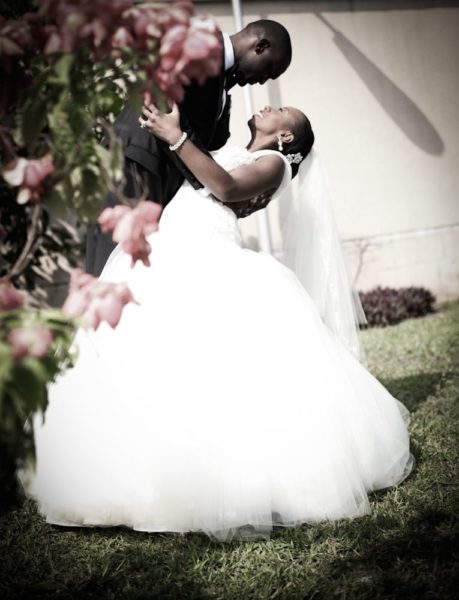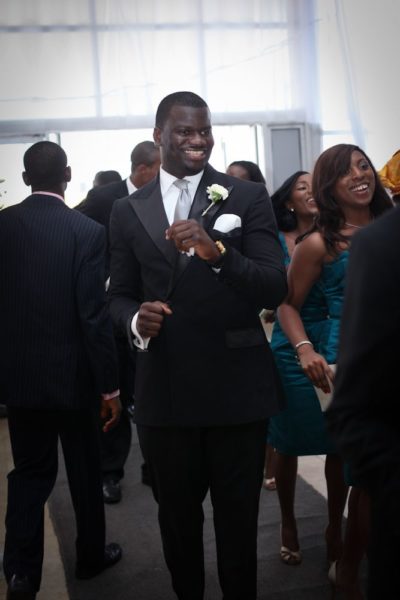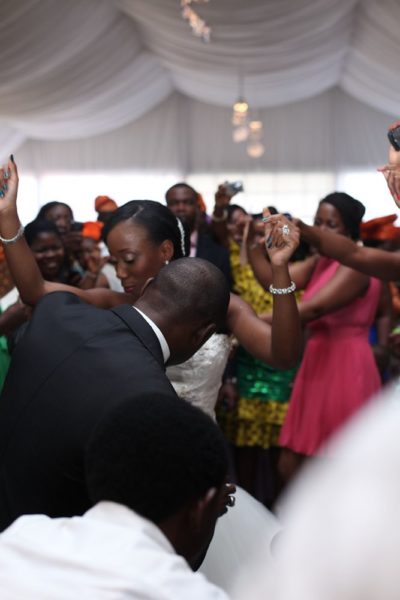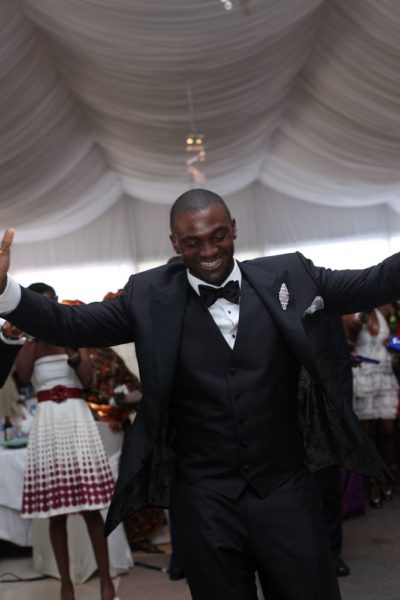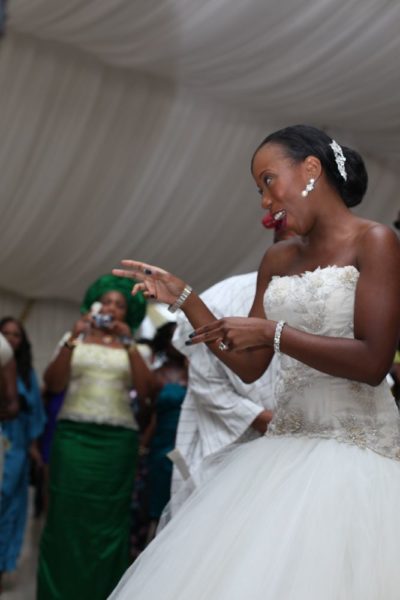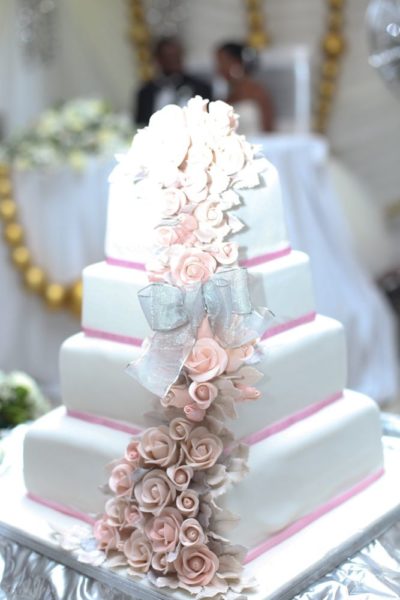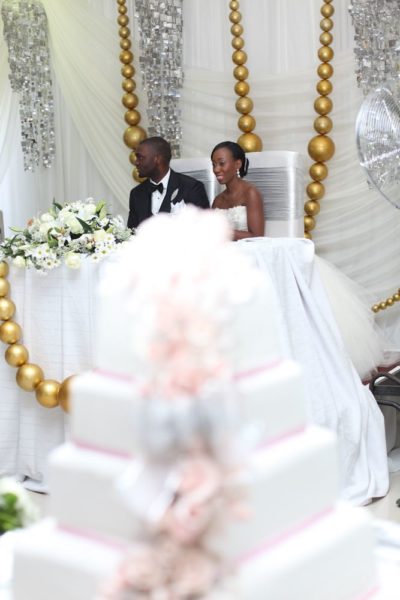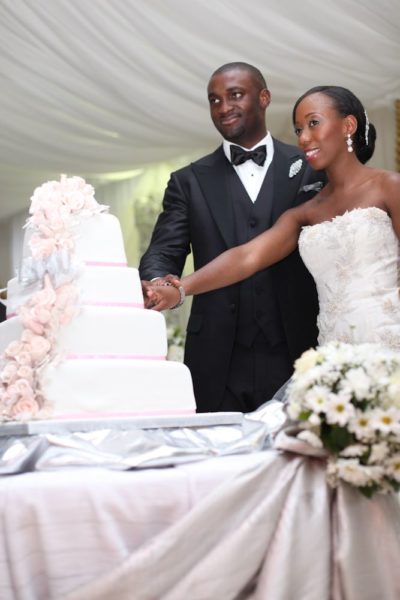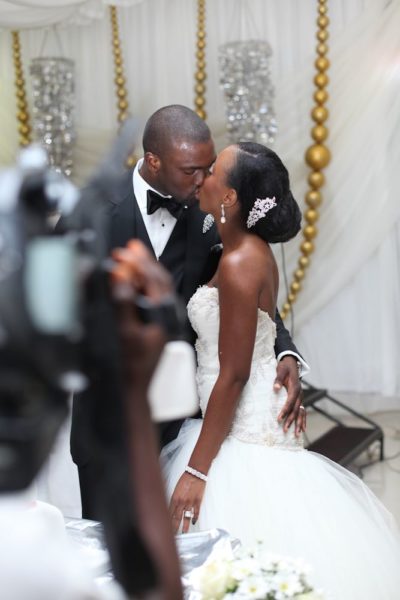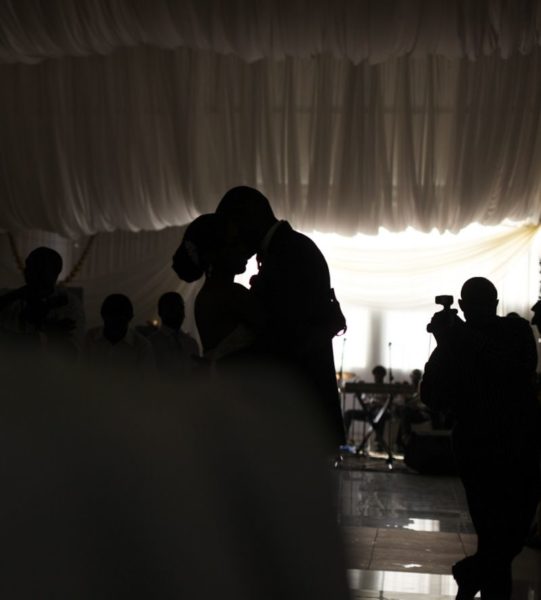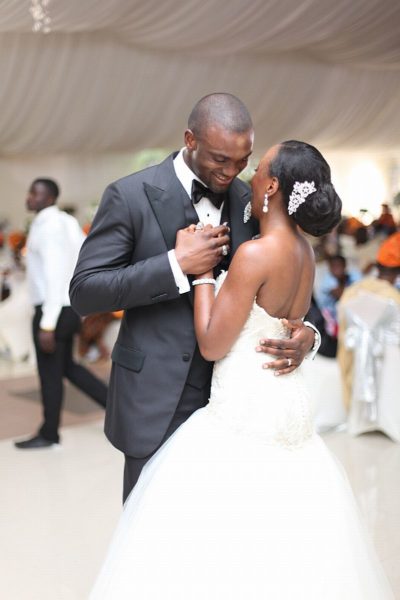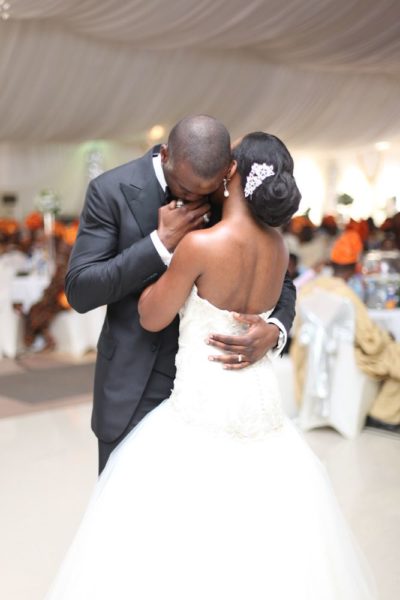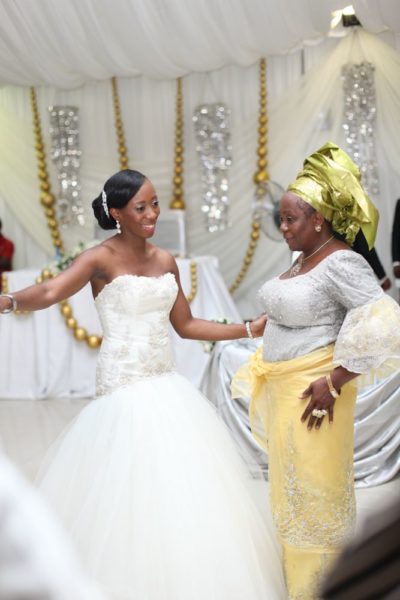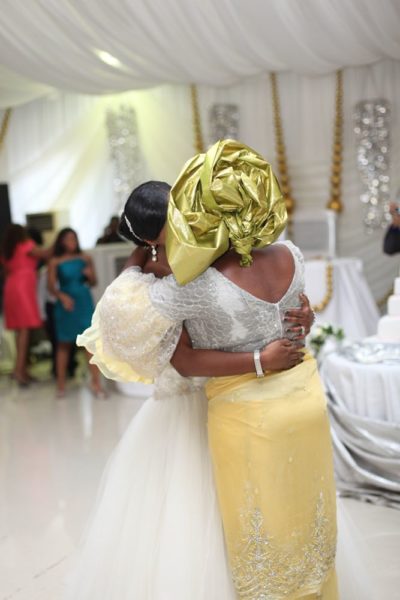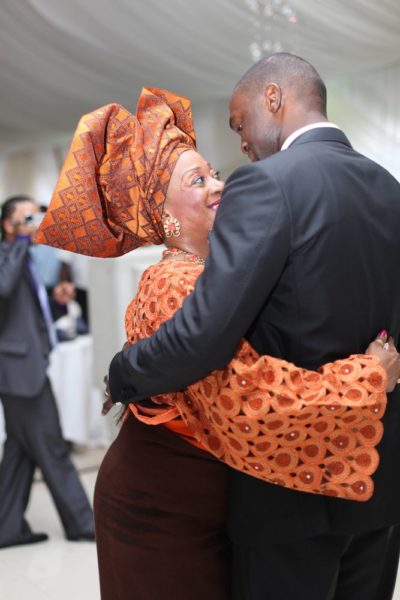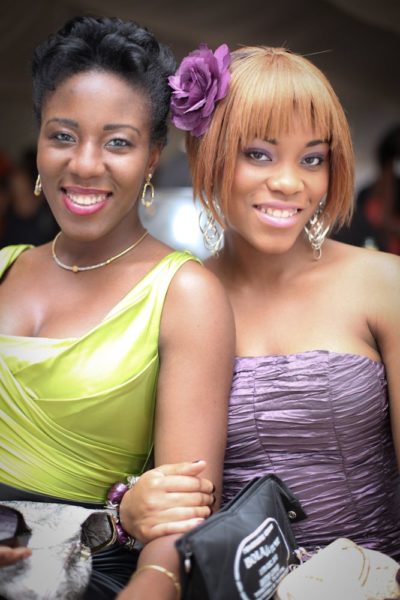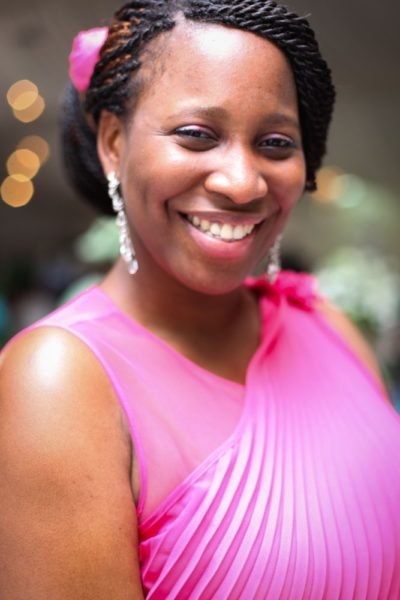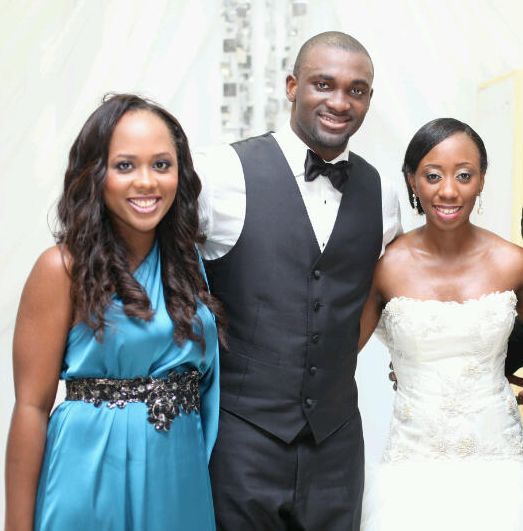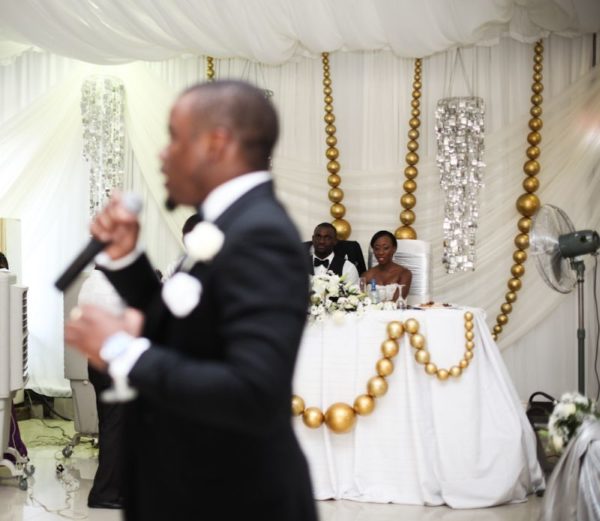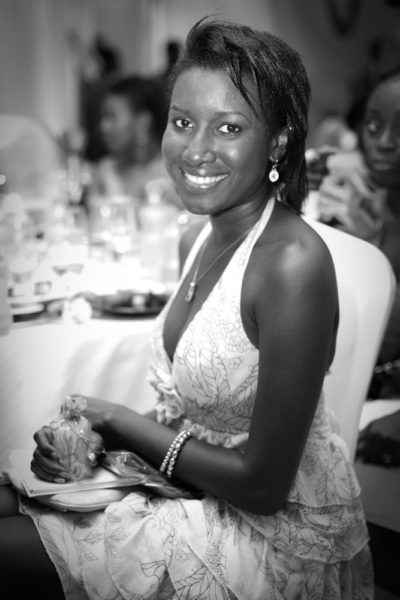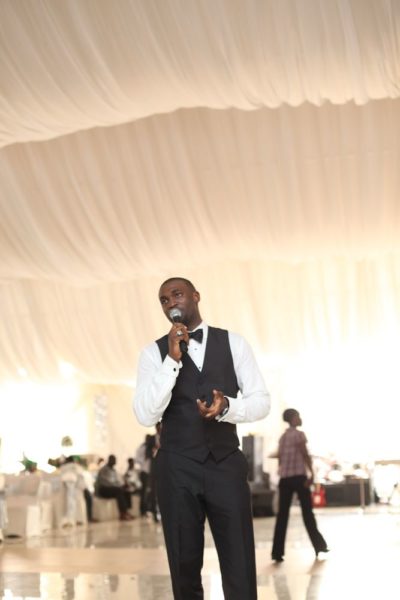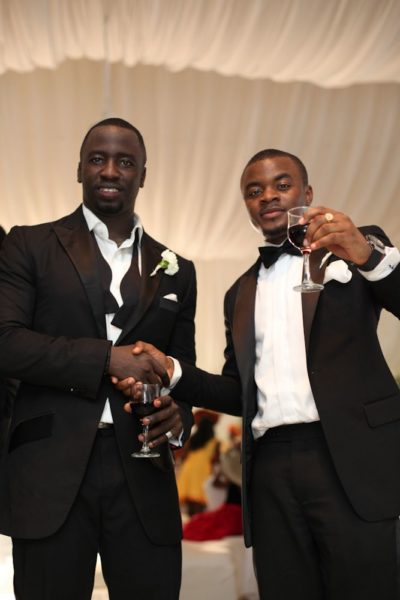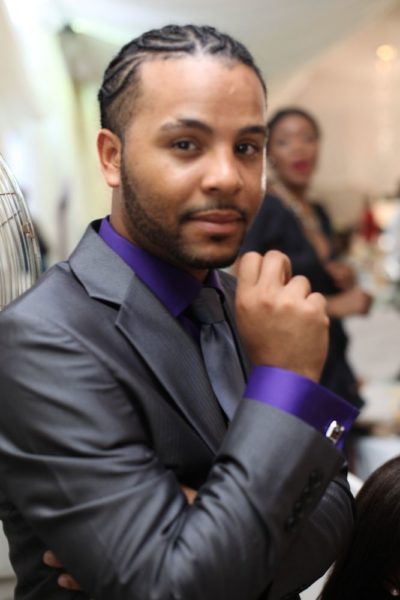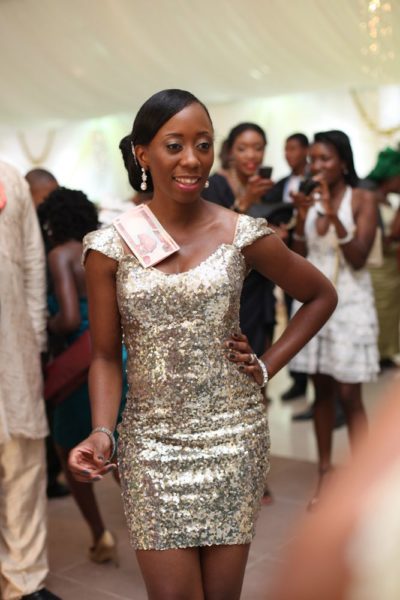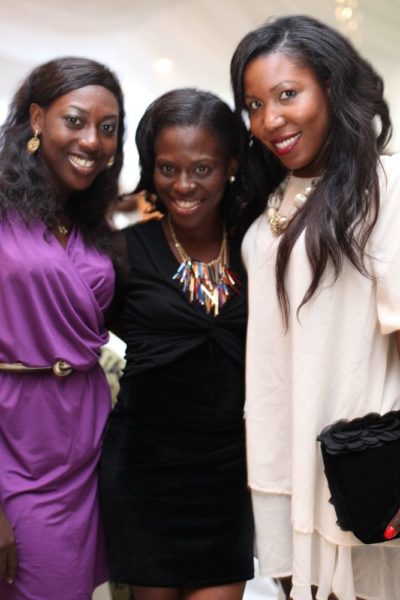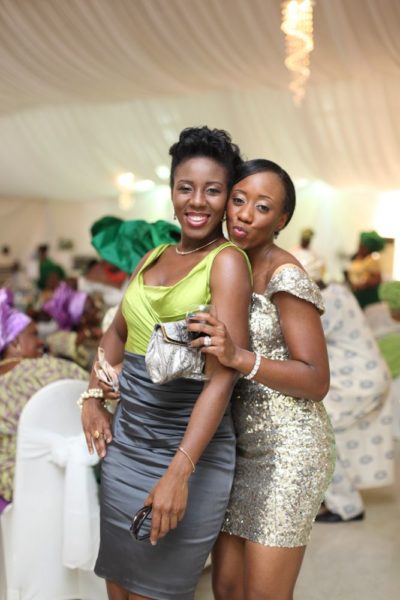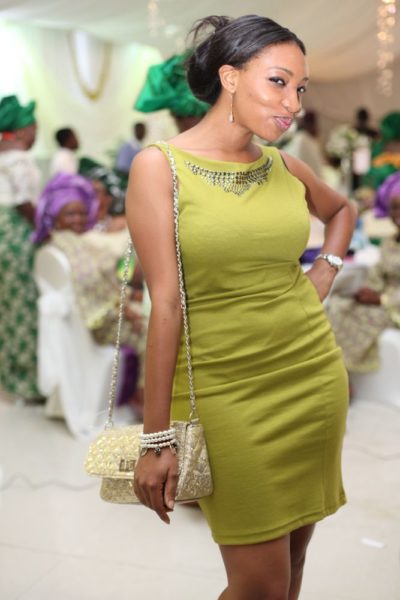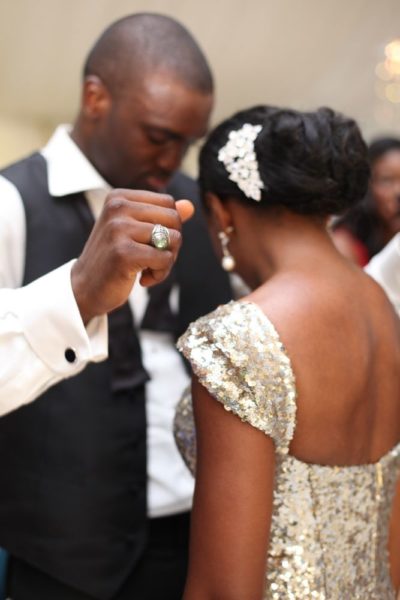 Vendors
Event Planning: Just Weddings
Wedding Decor & Flowers: Newton & David
Cake: Odus Marciello,
Food: Malas Food | Akbol Catering
Drinks: Maldesa
Music: Sugar Band | DJ Fresh waves
MC: Gbemileke "Oscar" Oyinsan