Rita Dominic is working on relaunching her new official website and will be shooting a series of themed photos.
Each set of photos will have a unique theme and the aim is definitely not "to look pretty". Instead, it is all about expressing different artful themes and emotions.
For this shoot, Lola Maja transformed a simple black cloth into an outfit and also created the dark makeup look then Ugo worked with Rita to dream up this African-inspired "Madame Butterfly" hairdo. Finally, the photos were shot by Issac Emokpae.
Definitely very creative!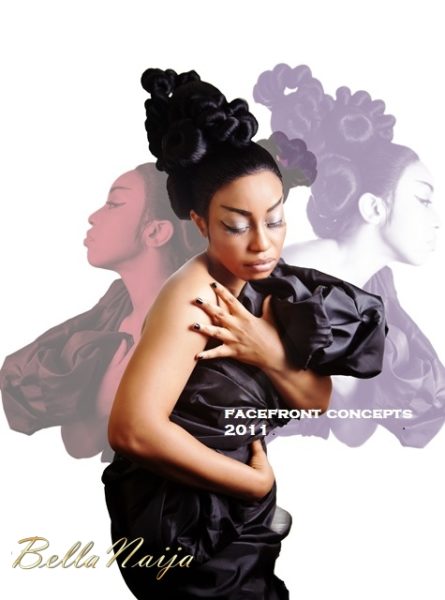 This photo is from the next set of themed photos. This tells the story of an actress locked in a room with photos of international stars. Will she lose her marbles? Love the gothic rockchick feel!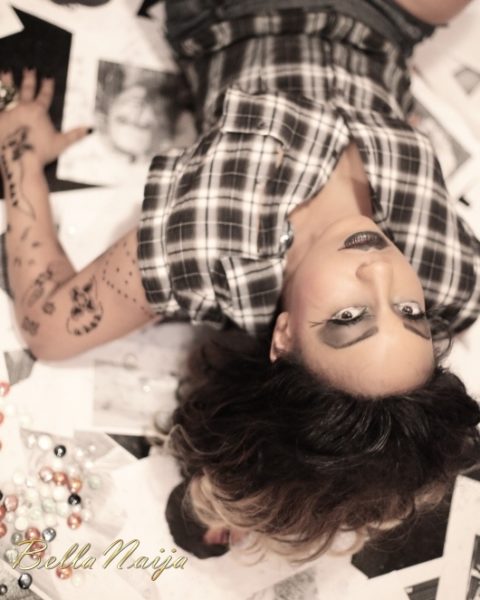 Photography: Issac Emokpae
Makeup: Lola Maja for Sacred Artistry
Hair: Ugo for MakeMe
Photo Credit: Facefront Concepts