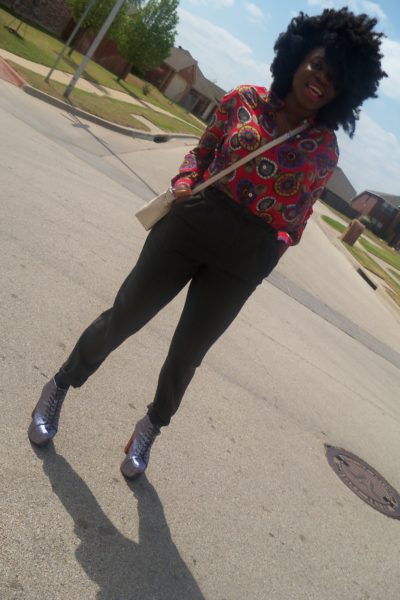 My Style is one of our favorite features on the BN Style page, and judging from the responses it gathers, I can safely say, it has our readers interested. This year, we would like to have our fashionable BN readers featured regularly, so I encourage you all to please send in your entries.
If you are interested in appearing on My Style, simply send two pictures of yourself or that of a friend depicting a typical Day and Night Look with a short summary of your style to my email box: [email protected]. When your entry is approved, you will be required to send in more pictures and personal commentaries on your style or that of your friend as the case may be! Thanks to everyone who has participated so far, keep the emails coming. Let's remember that this feature is about appreciating an individual's expression through clothing!
Cameroonian BN reader and fashion lover, Elizabeth Liga's style is eclectic, random and fun! She dresses up to feel good and is a self-proclaimed natural look and lipstick lover!
Elizabeth's Style:
I will describe my style as afrocentric, chic, vintage, out of the box, comfortable. My style is very fun, calm and attractive. My closet is full of every piece of clothing ever created in this world. It could be your new favorite store in the future which is going to be called "By His Grace". I dress according to how I feel for that particular day. I could be a tom-boy today, a sexy hot lady the next day, a nerd the day after, a natural afrocentric beauty another day. I'm not limited I'm full of everything you could ever think of. Ask me and I will make it happen because I love challenges. My Inspiration comes to me according to the weather and whenever I'm bored or how I feel that day. You can look at me one day and know my mood and that's how I feel style is all about. My style doesn't really have that much description but is just fun and interesting and always has more to come. I show most of it on my tumblr: www.boombaybay.tumblr.com
Why I Love My Style:
Omg! There are too many reasons to why I love my style. My style is fun, exciting, speaks out my mind whenever it has too. It is art and dope. It makes me happy, it understands, and backs me up each time I ask for its help lol…I know it sounds crazy but that's exactly the love my fashion and I share.
How It Expresses My Personality:
My personality is not ordinary. My thoughts are not straight forward. My stuff is always out of the norm. I always try to express to myself and get my point across. So my fashion helps me with that because I get to express myself like I said earlier my style speaks for me. I am always bubbly and always ready to go. I can't stay somewhere for up to an hour is kind of bad but that's just me. My style comes out very naturally without having to try hard. That's why my hair plays a very big role in my style my hair is natural and always on the go. I cannot have one hairstyle and be quiet I have to keep changing it every five seconds. My style is just so freaking Dope 😉 ha-ha too confident.
Style Philosophy:
I just personally feel that anyone style should be a way of expressing themselves and should be accepted just the way they are.
Favorite Clothing Stores:
Thrift Stores, vintage stores, I don't really have one but whatever I see that's what I get!
Hair:
I can't make up my mind when it comes with hair. I wake up every morning having a new idea of what I want. I have had seven different haircuts excluding the braids and all that. My hair is something that bores me very easily and I'm still trying to work on it.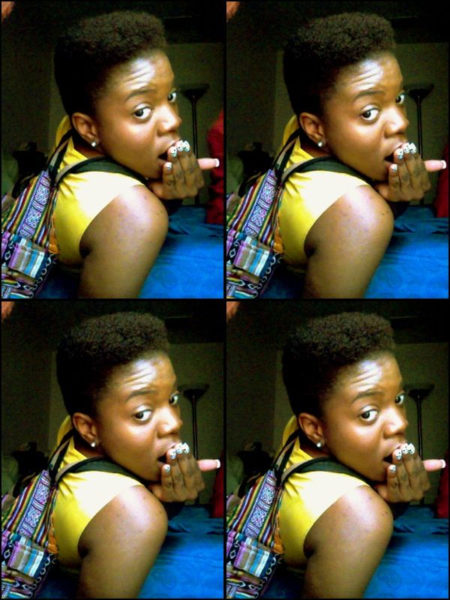 Make-up:
I m not really a make up person like that but I cant do without my lipsticks and bronzer. Day look always consists of pink lipstick. Night look the same what only changes is my outfits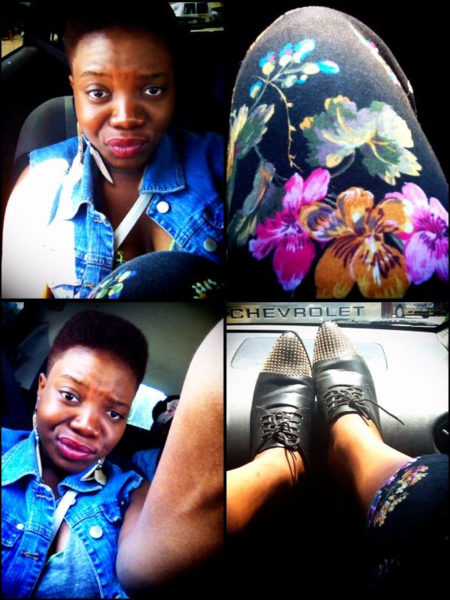 Wardrobe Staples:
Scarves, jewelry, anything with prints, lipstick, shades. I don't like wearing jeans. All I have is dressy pants and dresses but I can wear denim short which is pretty weird but whatever pleases me right?
Shoe Collection: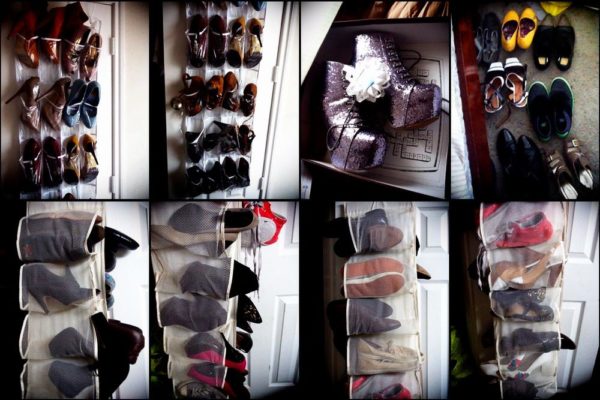 Day Look: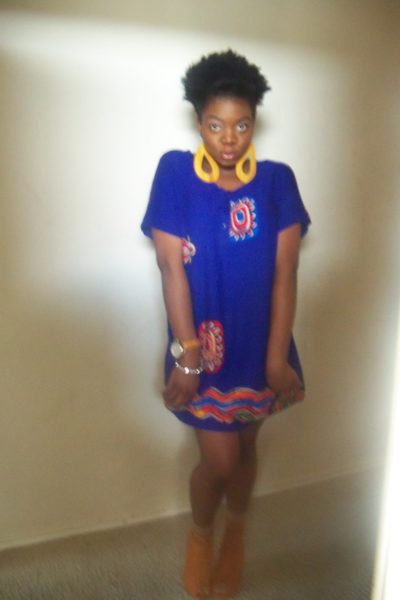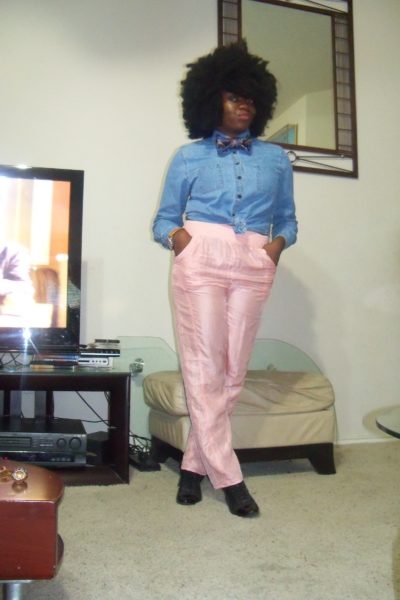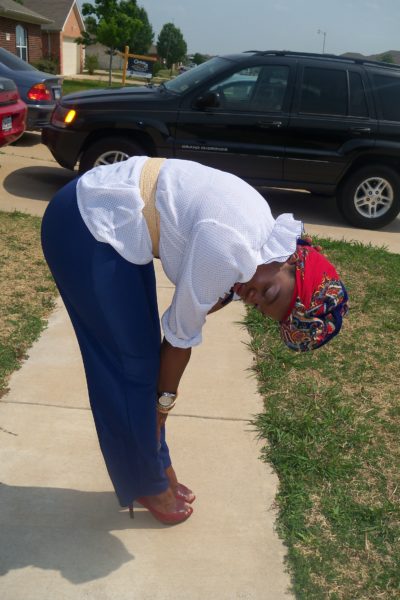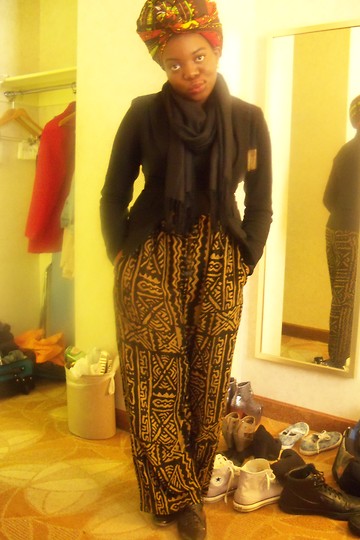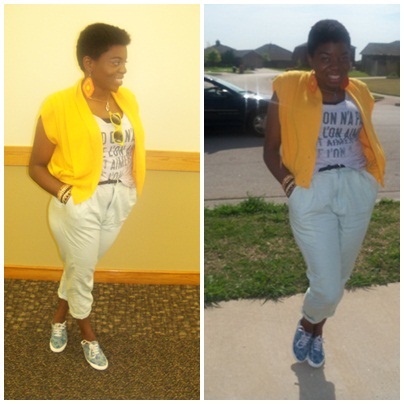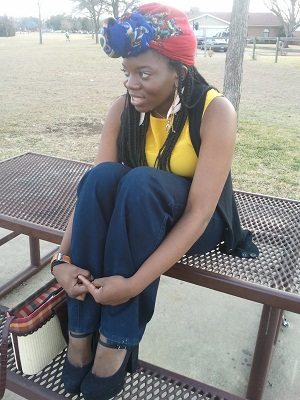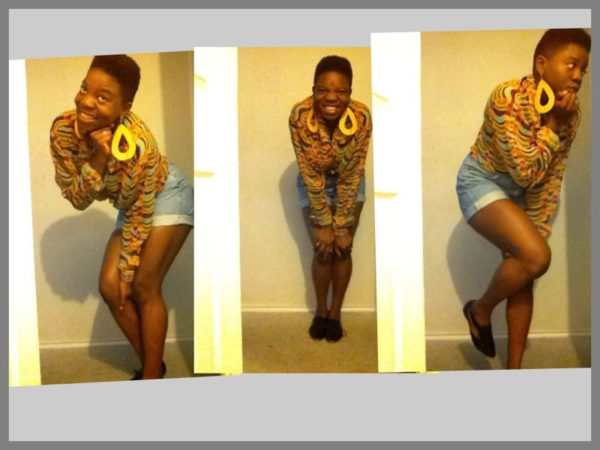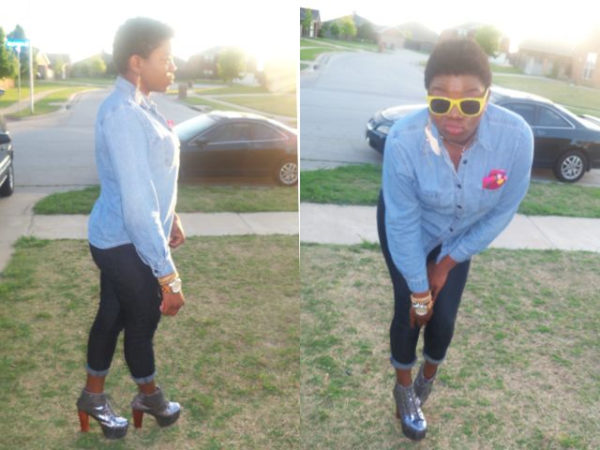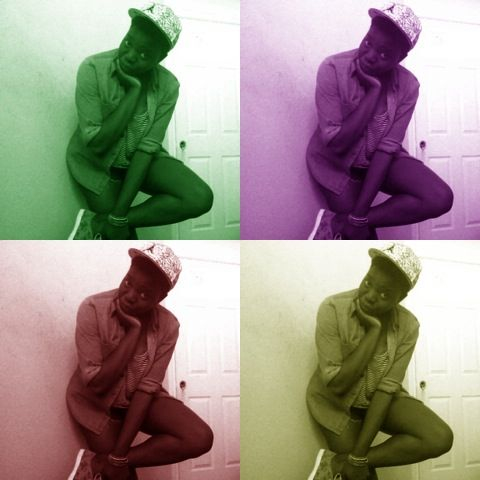 Night Look: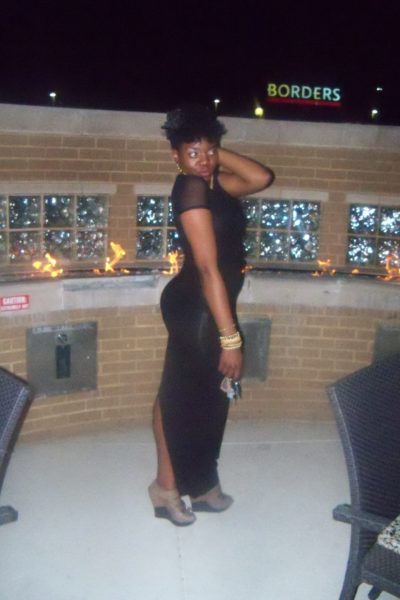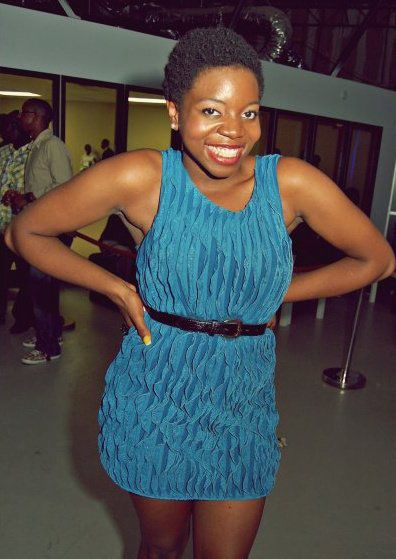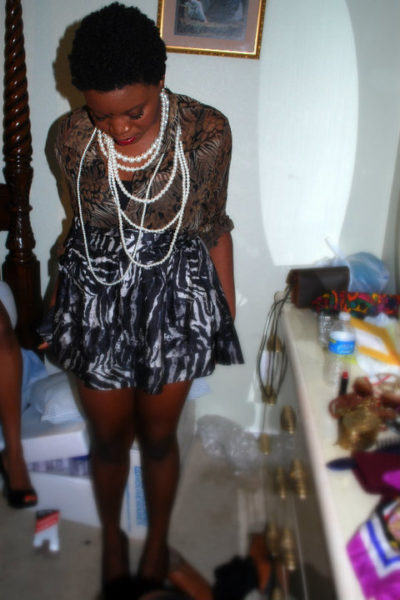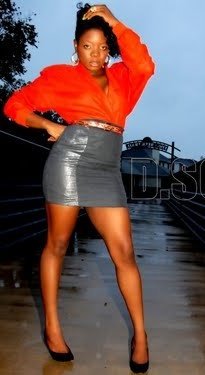 Visit Elizabeth's tumblr–www.boombaybay.tumblr.com
___________________________________________________________________________________________
Follow me on twitter: @ijeomandekwu