The excitement that takes over BN HQ each time we receive a new Vlisco collection is contagious!
The new collection from Vlisco named "Trésor Brillant" is amazing!
Over the last few months, Vlisco has experimented with various fabrics and details which take "ankara" to the next level.
Read the press release below and view the complete ad campaign and video.
***
The designs of Trésor Brillant unveil the hidden strength of women. Ranging from abstract jewels to floral designs, they offer a glamorous and graceful look and tease the senses. The design team has created a uniquely varied collection of impressive patterns that put women on a well-deserved pedestal.
Sizzling brilliance
With its dreamy designs featuring rich, fiery reds punctuated with intense shades of blue and green, the Trésor Brillant concept is truly diverse, ranging from the highly detailed to the highly abstract. The repetitive figurative designs appear to be infinite, while twinkling designs create a glossy look and add the perfect touch of glamour. The fabrics let every woman shine in all her allure.
Mix & match with uni colours
Combining designed with uni-coloured fabrics provides numerous possibilities to create a stunning outfit. The red, blue, brown and mustard & gold yellow shades and the Trésor Brillant fabrics form the perfect match.
Sophisticated fashion
The fashion & accessories collection reflects the refined luxury and elegance of Trésor Brillant. The dresses are supple and drape gracefully around the body. Combined with shimmery satin uni-coloured fabrics or richly decorated with Swarovski crystals, the resulting outfit will be second to none and will make heads turn. The lace is stitched with sparkly gold-coloured materials for the ultimate glamorous touch and a number of designs have been adorned with sequins for a sophisticated accent. For the ultimate finish to your outfit, Vlisco introduces perfectly matching timeless bags and luxurious trimmings, a reflection of exquisite taste down to the very last detail. Both fashion & accessories are available in the Vlisco Boutiques. The bags are also available on our website.
An air of mystery
The Trésor Brillant campaign tells the story of a mysterious woman, wandering through the night. Gracefully flowing fabrics weave an enigmatic story, determined to reveal where her journey is taking her. Strutting through the dim setting of the colonnade, she adds the perfect touch of glamour as she continues towards her destination, where she divinely takes the stage. An overwhelming sense of heroism seizes her the moment she is discovered on stage, silhouetted by spotlights that illuminate her sophisticated attire of dreamy designs.
Trésor Brillant will be launched in mid-July 2011.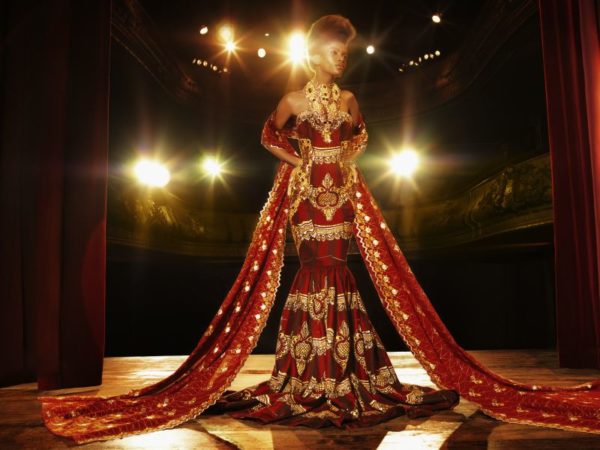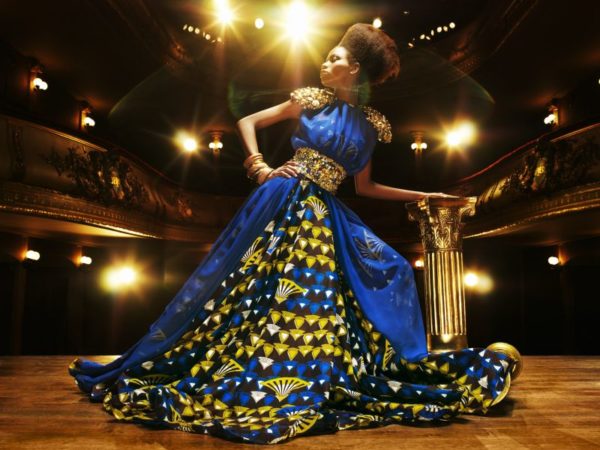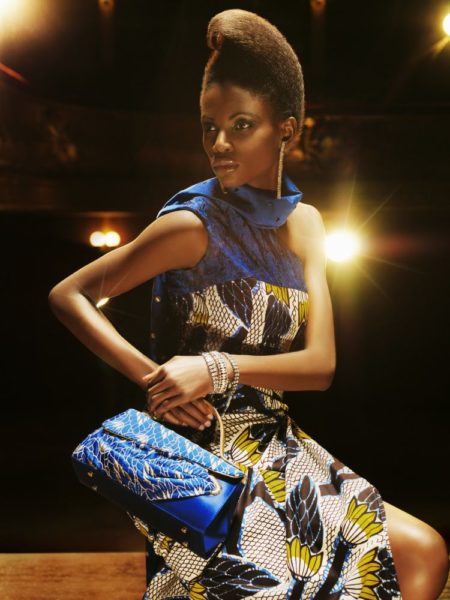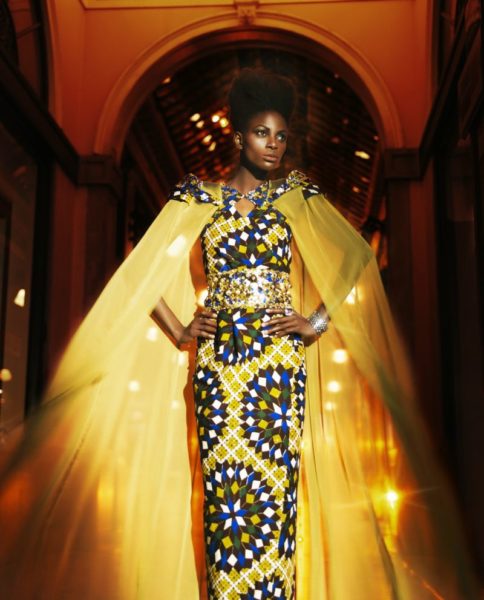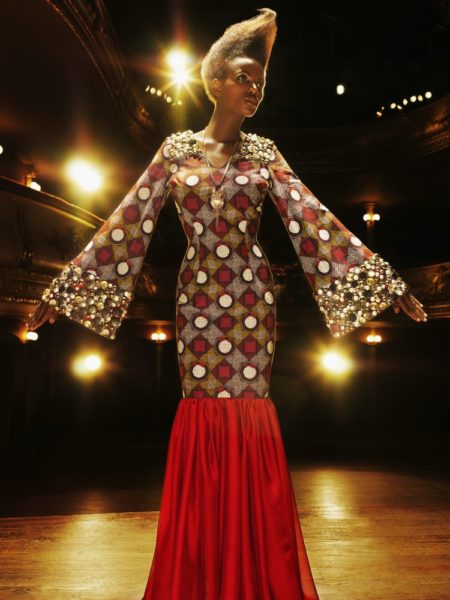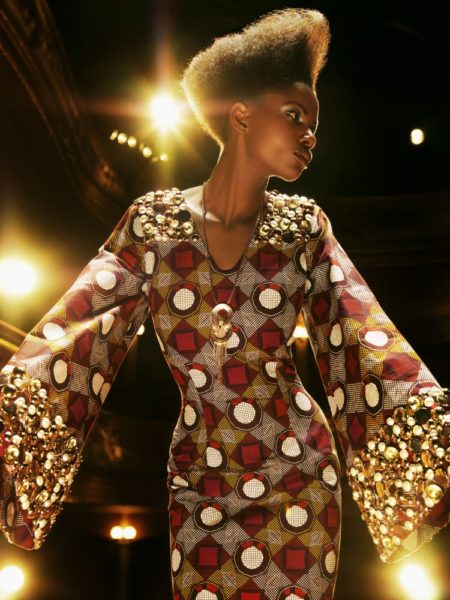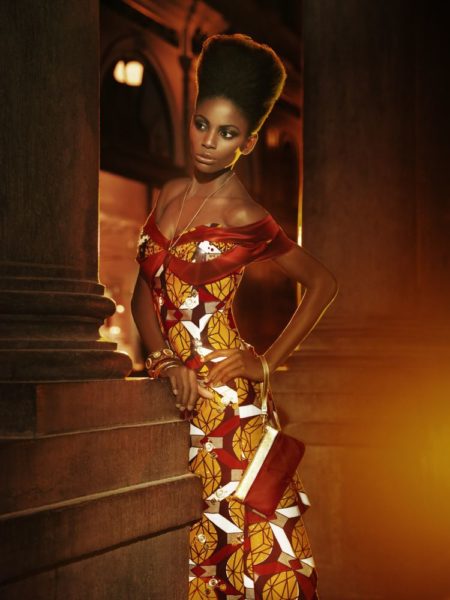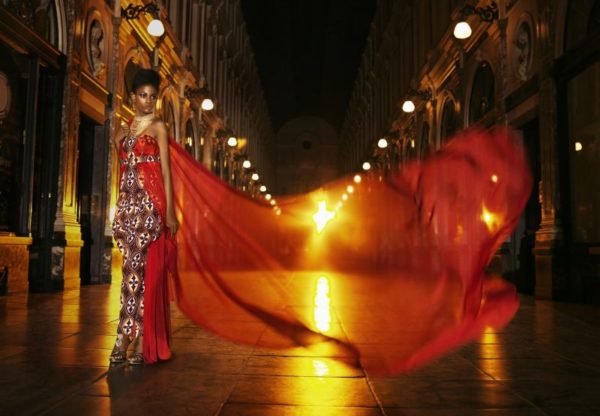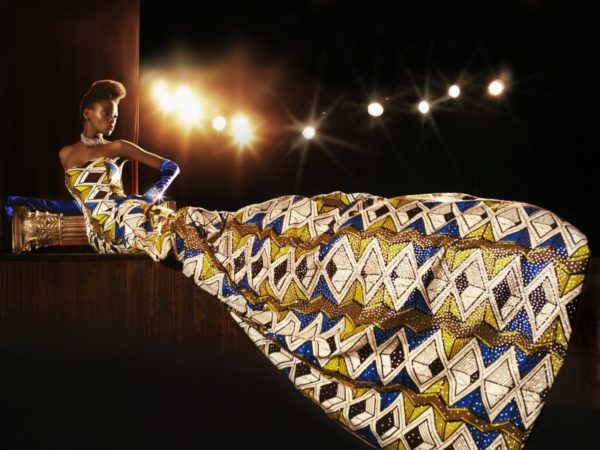 Photography: Andrea Klarin