It's 4am, actually 3.59 as I type this. I can hear the drip-drip of the last few drops of rainwater from the roof drain of our building. The way it poured yesterday (Sunday) I know a couple of my friends that would be happy with a repeat of last week's flood sponsored Public Holiday. Even though the prospect of one more day of rest is tempting, I worry. I worry for our laundryman and the new housekeeper.
I do this not just because I am a bleeding heart, or that I don't have my compiled list of worries (And here, I pause to take a quick glance at my box of outstandings). I worry because they both live very close to a storm drain in their neighborhood.
The massive deluge last week Sunday, rendered them homeless till Tuesday evening. They both recounted how the flood had been thigh-high in their respective apartments. They recalled in tears (yes, both of them), how their appliances and  personal belongings had been submerged in water. Their story is a small picture of what happened to many other people based in the flood prone areas in Lagos.
In case you missed it, here's a picture of how bad it was, last week: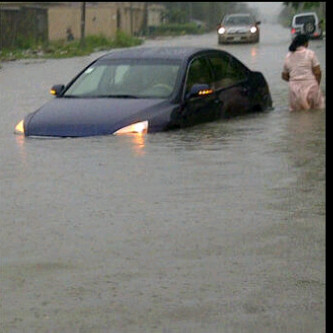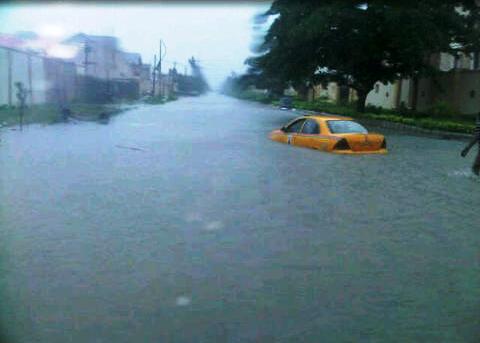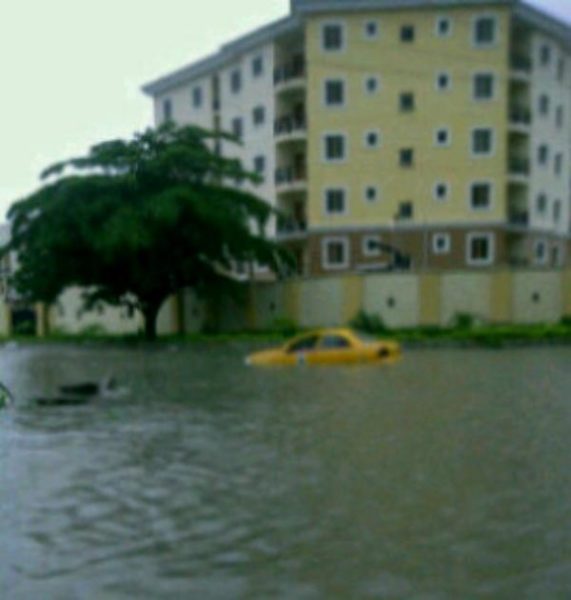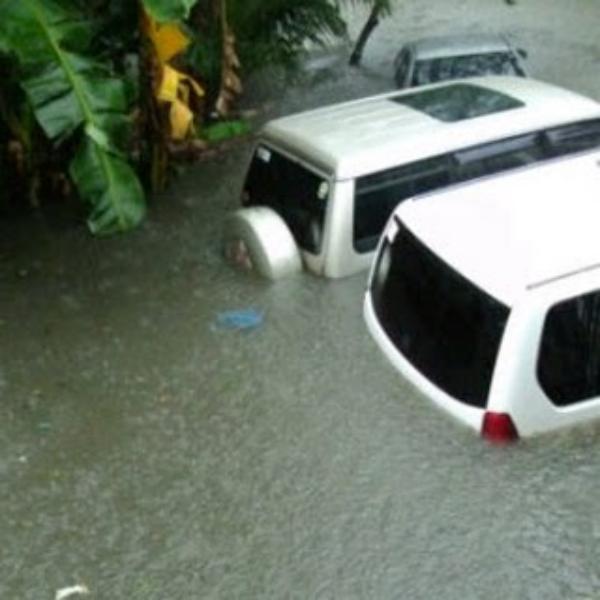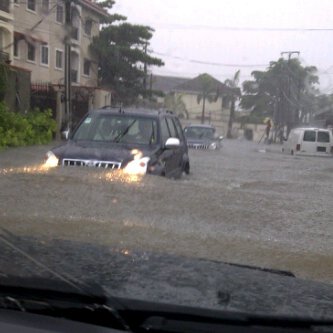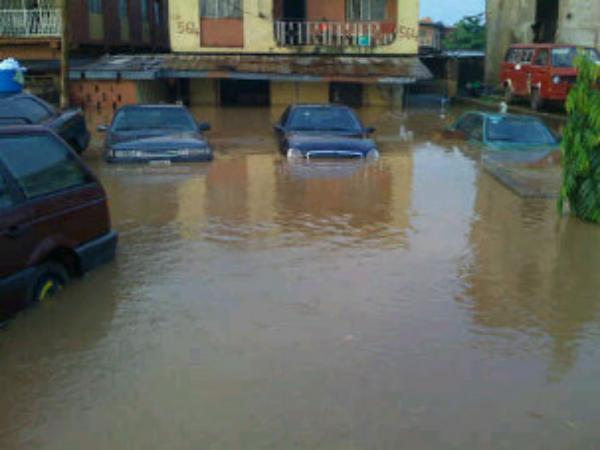 And according to this 234NEXT article, the worst is yet to come
According to the new UN-HABITAT's report, titled, 'The State of African Cities 2010: Governance, Inequality and Urban Land Markets', more than 25 per cent of Africa's population, of about one billion people, who live within 100 km from the coast will be at risk from sea level rise and coastal flooding over the coming decades due to climate change.

This means that the whole of Lagos State will be overtaken by the ocean, considering that Ifako-Ijaiye, the north-most part of the state, which is farthest from the ocean, is just about 40 km from the coastline measured in a straight line.
And this one is even more explicit:
"In 50 years with a one-meter sea level rise, two million or three million people would be homeless. By the end of the century we would have two meters and by that stage Lagos is gone as we know it," Mr Cramer told Reuters.

"Most of the construction in Lekki is bound to fail because it is built on sand, which has never been properly consolidated. There's only one option: moving to higher ground."
This is a big hello to my Ifako-Ijaiye friends, I'm sorry I called you out-of-towners. Please keep a spare room for your guy.
And if there's any humor/fun to be found/had in any situation, you can place your bet that Lagosians will find it. We can't be repressed.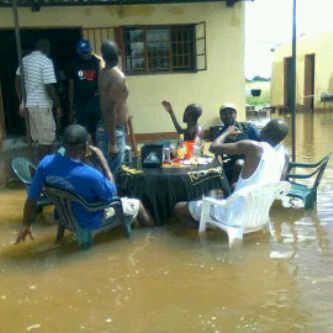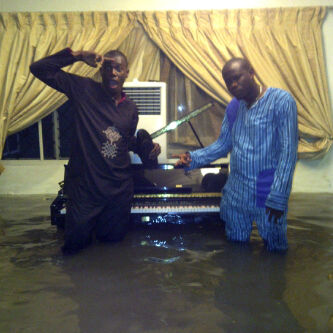 Good morning everyone, I'm 'Jibola and I love Lagos. 🙁