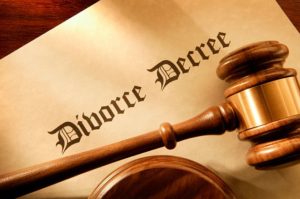 Today everyone bemoans the short life span of marriages in our society. Till death do us part has now been shortened to just a few years or maybe even months. Sometimes, despite the hard work of both parties, things come to a grinding halt and the inevitable happens…divorce. The stigma of divorce in our society weighs heavily on all those concerned, even more so when they choose to remarry.
When Nollywood actress Ini Edo got married a few years ago, she faced public accusations from her husband's ex-wife's family, which prompted her to issue various statements to the press including copies of the divorce decree from her fiance's previous marriage. More recently, Mercy Johnson's fiance's alleged ex-wife issued a public statement to the Linda Ikeji Blog accusing Mercy of breaking up her marriage. What these rather public issues highlight, is the difficulty and sometimes embarrassing situations victims of broken marriages may face when they choose to move on with their lives, and more so for those whom they may choose to move on with.
A friend of mine, who is a divorcee with two kids, recently started dating someone new a few months ago. Although, they seem happy enough, the girl's family is less than pleased with her choice for a boyfriend. Understandably, they would prefer if she dated someone with less 'baggage'. There is also the issue of the reason behind the divorce. Was he abusive? Did he cheat? Was he a horrible husband? These are questions I am sure the girl must find herself asking, as she is unlikely to get a full perspective of the story from one side alone. Women are not left out of the equation, I have heard stories of families rallying against the marriage of their "eligible son" to "old cargo" aka a Divorced Woman (their words not mine!). There are also cases of young Nigerian men and women who got married for *cough* immigration reasons…and then got divorced after that.
Personally this is a tricky one. I know of a few couples who are happily remarried and moving on with their lives. No one plans to get married to a divorcee. But life has a way of getting in the way of our plans and we learn to make do. But what do you guys think? Are divorcees strictly off limits? Or do you think they actually make better partners? Would you date someone who had been divorced? Or are you currently dating/married to someone who was divorced? What are your thoughts?
Lets discuss!