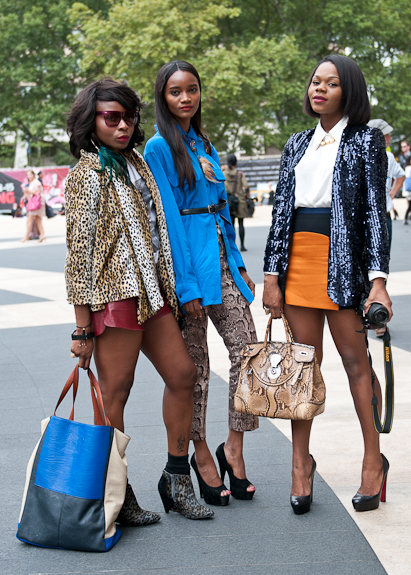 The Spring 2012 Mercedes-Benz New York Fashion Week is in full swing!
We are totally loving all the clean lines and delicious colours on the runway. It seems as though many of the designers are embracing fluidity and the beauty of the female form, basically letting the garments fit and float effortlessly.
Tonight, the biggest showcase of African fashion at the Spring 2012 Mercedes-Benz Fashion Week will take place as the "Made in Africa: By ARISE Magazine" show featuring a cross-section of African design talent including Lanre DaSilva-Ajayi, Jewel by Lisa, Asibelua, Bunmi Koko, Tsemaye Binitie, Pierre- Antoine Vettorello and Klûk CGDT will take place at the 5PM tonight (US Eastern Time) at the Avery Fisher Hall in New York.
Ahead of this grand event, BN will take you on a quick (but very interesting!) journey through the last few days in New York. We have heard the whispers from the fashion elite, we have spotted many of our favorite African fashionistas out and about and, we have attended fashion shows and also spotted many stylistas wearing pieces by African designers.
Let's go!
Spotted
From icons Iman and Oluchi to fashionistas Arieta Mujay and the ladies from 4Aces, African fashionistas showed them how it's done!
Photos via GettyImages, FashionBombDaily/Marta McAdams, Marian Kihogo & 4Aces
Fashion Whispers
We have had our ears to the ground; speaking to buyers, editors, editorial assistants, makeup artists & hair stylists (they seem to have all the scoop!) and our African designers are definitely getting noticed. While previous showings at the Mercedes-Benz Fashion Week have possessed a certain "novelty factor" which created some buzz, this show might just be the turning point when curiosity is converted to real business relationships.
There seems to be strong buzz for many of the African designers on ground, for example, we have heard positive feedback relating to the Asibelua collection. The quality of the collection is said to be "world class" from the fabrics to the alignment with projected spring/summer 2012 trends.  Lanre DaSilva-Ajayi's "Labour of Love" collection which will debut at the ARISE show tonight has also been mentioned as a potential headline grabber.
Jewel by Lisa is another brand name that seems to be gaining major headway in New York this season with the support of their PR reps [édité]. The brand was part of a special "meet the designers" showcase at the Empire Hotel and the response from the fashion insiders was very strong!
Who Has Shown So Far
Mimi Plange, William Okpo, Mataano, Duro Olowu and Korto Momolu are brands with an African heritage and have also successfully shown this season. Nigeria-based Eredappa was a guest designer at the Nexus showroom a few days ago.
Mimi Plange – "A Flower in the Desert" – Guests included fashion tastemakers André Leon Talley, Duro Olowu and Rachel Zoe. The Mimi Plange and Manolo Blahnik collaboration which resulted in two amazing shoes paired with the collection was pure magic!
Photos via Getty Images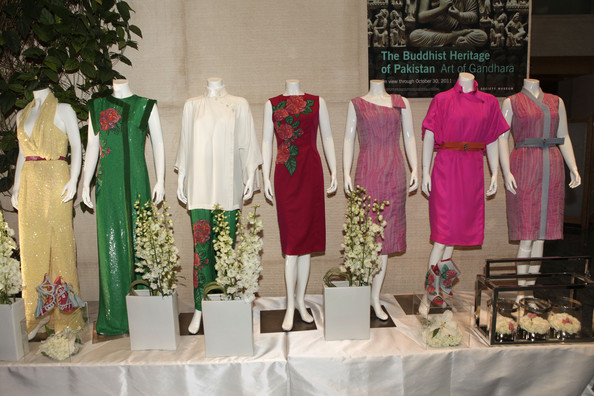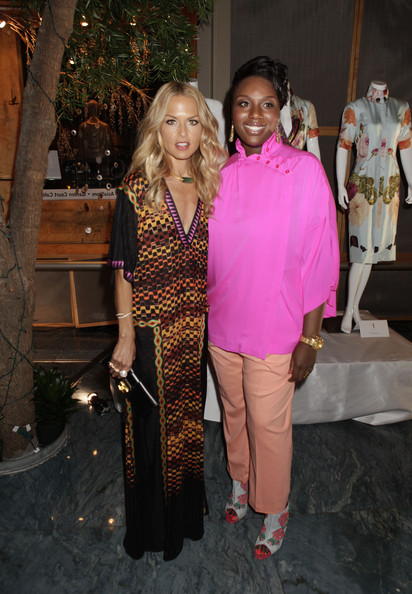 Korto Momolu – Another fabulous showing by Korto.
Photos via SoLifestyle

Mataano – Citrus inspired fashion goodness from Ayaan and Idyl Mohallim of Mataano. The accessories collaboration with PEPPERCOTTON was welcome addition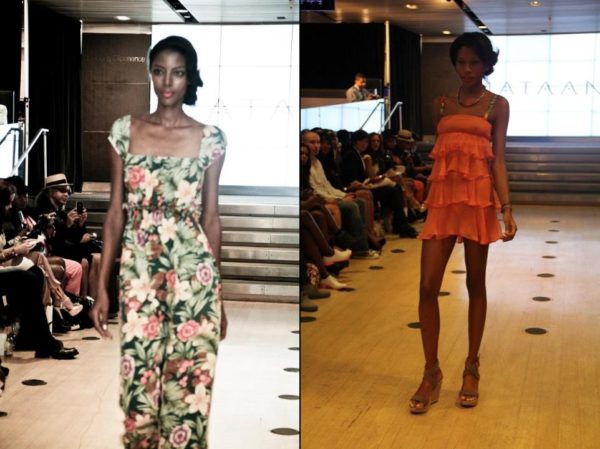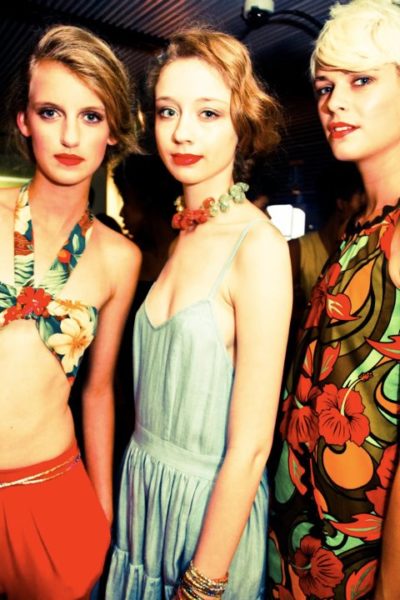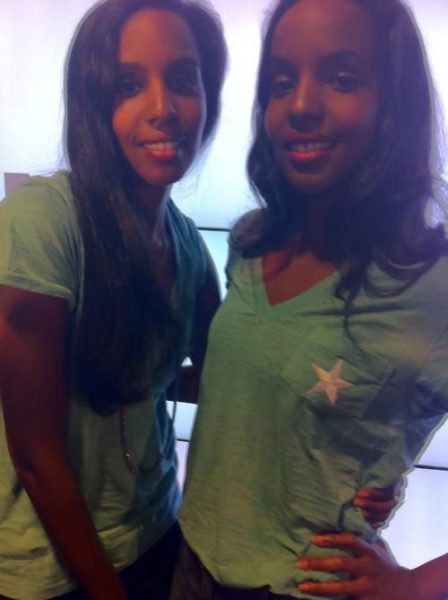 Duro Olowu – The Duro Olowu brand keeps growing from strength to strength! His presentation at the Milk Studios was teeming with the fashion elite including Bethann Hardison and American Vogue editor, Anna Wintour.
Photos via Glamazon Blog & Now Fashion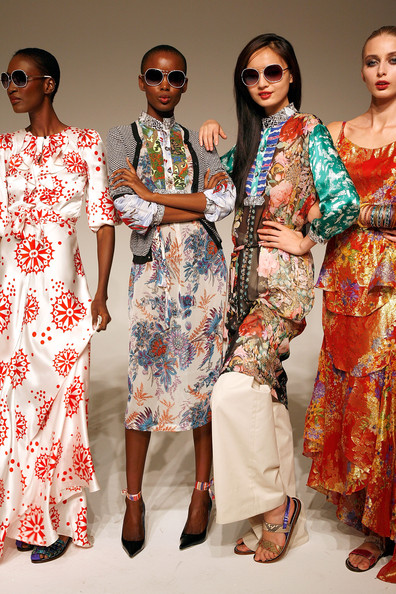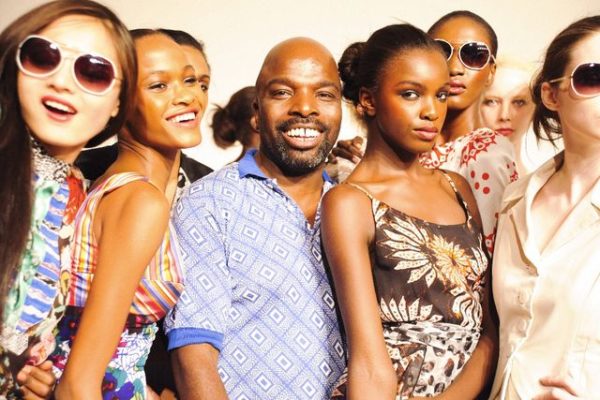 William Okpo – Sisters, Darlene and Lizzy Okpo of William Okpo presented their SS12 collection at the Gen Art Fresh Faces Show.
The collection was inspired by TLC's "Crazy, Sexy, Cool"
Photos via Opening Ceremony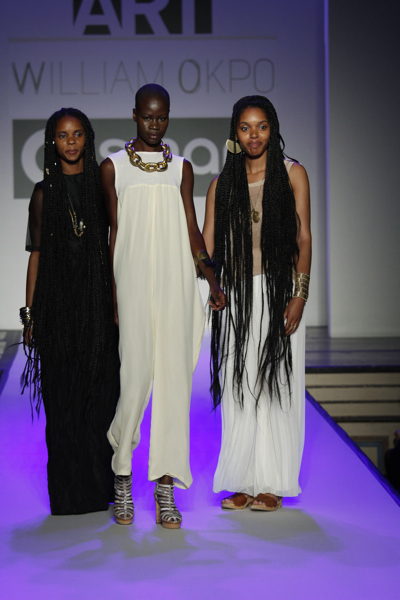 Eredappa – "Sunsation" – Inspired by the Sun, the SS12 collection by Eredapa was presnted at the Nexus Showroom. Nigerian model, Ojy Okpe was one of the models on the Eredappa runway. Amazing detailing!
Photos via Style&theStartup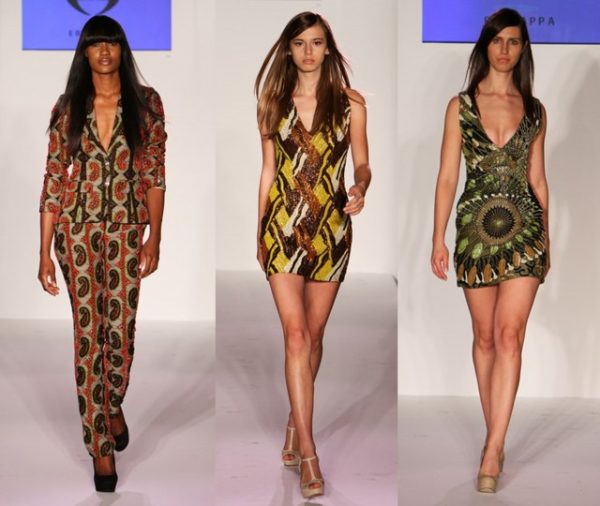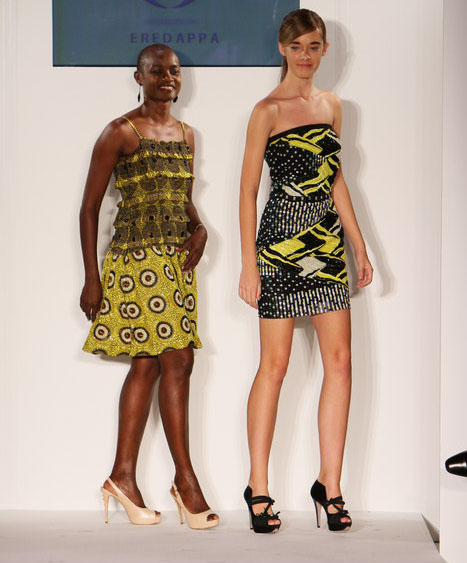 African Model on the Runway
We spotted a multitude of African models on the runway. Yay! for diversity.
"Wearing" African
Images via Essence.com & 4aces
You can watch the ARISE Show via Live Stream – HERE – Coverage of the Made in Africa show will kick off today from 17.45 EST (20.45 GMT) at Avery Fisher Hall, Lincoln Center.