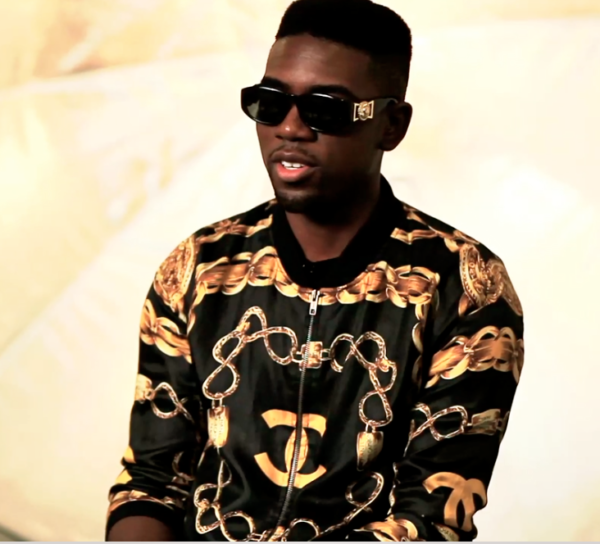 Creative Director, Artist, Image Consultant, Style Icon and Celebrity Stylist Extraordinaire – Ugo Mozie is no average Joe! Born in Nigeria and raised in Los Angeles (and Houston partly) , Ugo Mozie started his career in fashion after becoming aware of it in the 4th grade and falling in love with it at about the age of 11. At the age of 14 he landed a job with the help of Rap Mogul – Shawn Jay- z Carter at an Urban modeling tour in 2005 where he worked with  Sean John and G-unit. In the summer of 2009 he moved to New-York and the rest, they say, is history!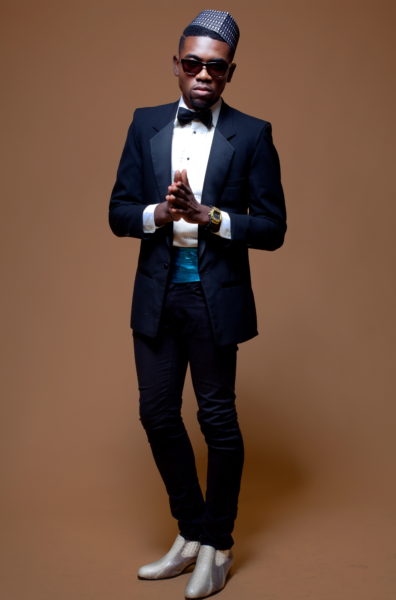 He describes his fashion journey as one which only he understood, stating how he never sees gender in fashion and believes that no item of clothing must be restricted to just male or female. (In an interview with stylelikeu.com, he displays a vintage blouse which he got from his mothers closet and describes how he would wear it fashionably).  In February of 2011, Ugo Mozie in collaboration with his long-time best friend and business partner Quinn Aston launched a clothing line – Aston Mozie.
He is known for his work in Sex and the City 2, Dateline NBC, 51st Grammy Awards and Tribeca Film Festival and his outstanding contribution to WAD, GHUBAR and 360 magazine where he serves as Fashion Contributor, Fashion Editor and Fashion Editor-at-Large respectively.
I got to chat with with uber talented Ugo Mozie:
Nneka Nwokeocha:  Who is Ugo Mozie?

Ugo Mozie:  Ugo Mozie is a fashion visionary. I was Born in Nigeria and raised in Los Angeles California. I consider myself a fashion visionary because I envision myself being in the forefront of the future of fashion and business. Through my styling and creative directing, I already predict and set future  trends and styles. I plan to use that skill to do amazing things in the near future.
NN: What does your personal life on a daily basis entail? Do your life experiences play into the work field?
UM: At the moment, my personal life is  basically in sync with my work field. I consider it a blessing to be able to travel around the world and discover new cultures and meet amazing people which is in part, a pleasurable aspect of my job description.
NN: What style genre appeals to you most at this point?
UM: I am in love with 1960's men's tuxedo looks mixed with the colors and boldness of the 80s formal looks. Basically if James Dean, Frank Sinatra, and Fela were to collaborate with Michael Jackson, Lionel Richie, and Prince – That would be my ideal style genre.
NN: Being a fan and practitioner of androgyny, do you think your style appeals to both genders, your clientele and the general public?
UM: I definitely believe my style appeals to both genders. Style is all about a level of self confidence and comfort. Although everyone may not be able to wear and pull off some of the looks I choose, I believe that everyone can appreciate it for what it is.
NN: At 14, you had already done your first shoot in Texas and modeled for Sean John and G-unit (via Jay-z). At that moment in time, did you see yourself as a future designer/stylist?
UM: Honestly, I definitely did not. 2 years ago, I did not even see myself styling!  I always knew that I was capable of maneuvering and advancing in any field I put my hands on but styling was not in the picture at that time.
NN:  How did you get the opportunity to work on Sex and the City 2, BET Awards, Dateline NBC, 51st Grammy Awards & Tribeca Film festival?
UM: All these opportunities were basically sent from God directly. I did not have to seek them or go through any auditions or interview for them, they were all through recommendations, word of mouth, or friendships I accumulated through the years.
NN: How do you cope with shuttling through Ghubar, WAD and 360 magazine?
UM: Working closely with numerous magazines may seem difficult but I definitely find a way to balance them out. Like me, none of them are the same. This allows me to be in touch with the high fashion side, lifestyle and street side, and entertainment side of my career. Due to the fact that the 3 magazines are completely different, it allows me to balance them quite fairly and also stay sane.
NN: The Nous sommes necklaces have already been debuted, have the sales been successful?
UM: Nous Sommes necklaces were actually created by my good friends Jeremy and Kizda in Paris. I am the Brand Ambassador for the company and it has definitely been an extremely successful debut.
NN: Would you say LA, Houston and NY affect your style in anyway?
UM: Definitely, The laid back colorful side of LA, aligned with the western southern side of Houston, and the fast paced lifestyle  of New York definitely help shape my overall look and how I dress everyday.
NN: Is Michael Jackson (still) your ideal fashion Inspiration?
UM: Always and Forever YES!
Fun Facts:
Mozie was born in Enugu state, Nigeria.
Writes music and is into public speaking.
Has styled the following celebrities: Steph Jones, Dawn Richard of dirty money, Dirty money,  Chic Eye-wear duo :Coco and breezy , Teyanna Taylor, Diandra Forrest, Que (ex-member of the now defunct Day 26), Melanie Iglesias , Dangelo Redman, Kelis, Lil b, Aubrey Oday (ex-member of Danity kane), Omarion.
Has worked with Elle, Vibe, Nylon, Paper, XXL & the NY times
________________________________________________________________________________________________________
Ugomozie.com
Ugomozie.tumblr.com
Astonmozie.com