Chef Fregz™ Redefines Pasta At Café Licious in Opebi
Chef Fregz™  served Pasta on his second outing of The Chef Fregz™ Café Licious Special. He built on the success and positive reviews of the debut edition to do it even bigger with the second outing. The specials were Bella Bella! – Chicken bits in rich creamy sauce with zuchinni and carrots with a generous sprinkling of Herbs Tossed with a mixture of Farfelle, Shell and Fusilli Pasta; and Arrabbiata Mia! – A Spicy tomato sauce infused with basil and rosemary with mince meat and succulent beef chunks.
My close friends know I'll eat anything, but the good chef treated the pasta with a difference. Both meals were a culinary experience and then some. Then again, what do I know about these things (abi?). You know those Chefs you hear can steal your girlfriend/wife/fiance with their food? Fregz is one of them.
Get a look at what you missed:
The Meals
Bella Bella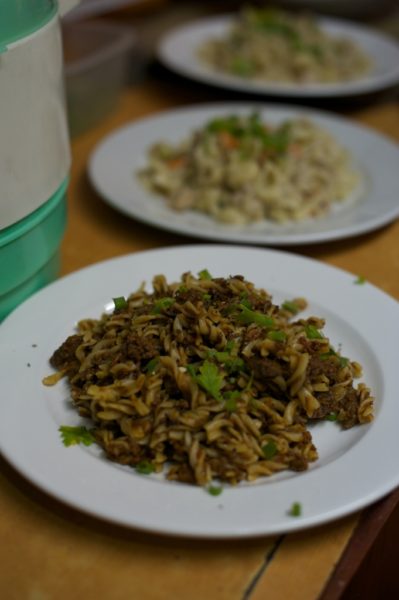 The Good Chef at work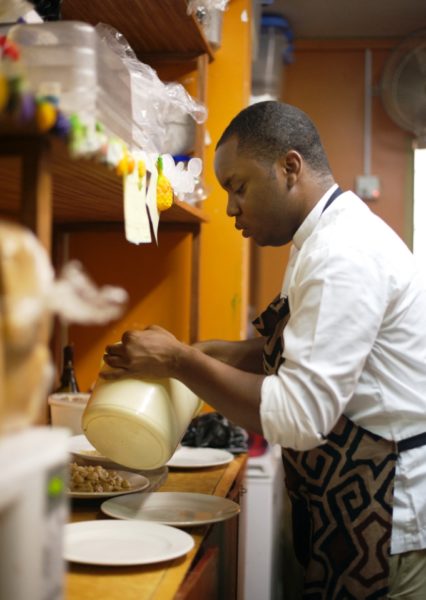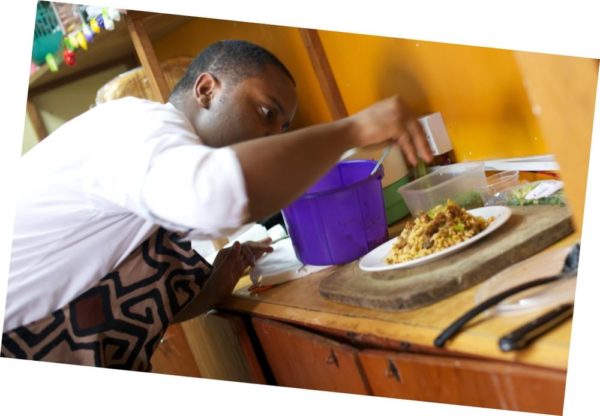 Guests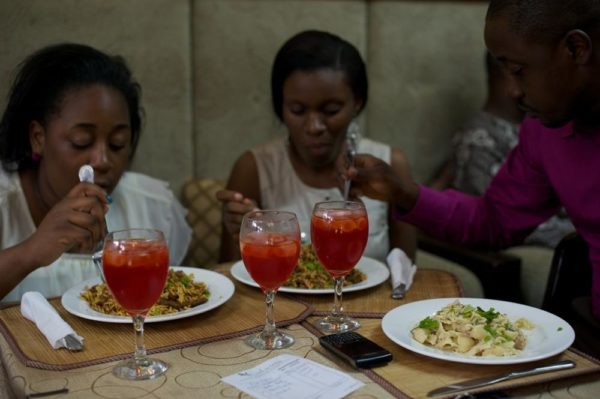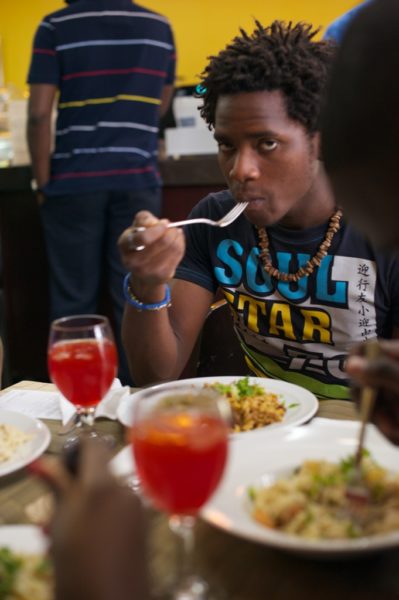 A Bientôt!
The next Chef Fregz™ Special is this weekend, 10th & 11th September, 2011 @ Café Licious — 30, Opebi road, Next to Chrisland Opebi, Ikeja.
The menu
1. Love From The Deep South
SOUTHERN FRIED CHICKEN BURGER.
Fiery Breaded Chicken Breast deep fried and nestled between Brioche Style Bun with a rosemary sauce with a twist, Pickles, Lettuce leaves and Tomatoes comes with Fries and Ketchup – For just ₦2500
2. Waka Here!
Juicy Beef Burgers Grilled to Perfection, with a Honey Mustard BBQ Glaze with Cooked Slaw, Special rosemary Sauce, Pickles, Lettuce at ₦1500 With Chips for ₦2000
The Chef Fregz™ extra special sauce — Texan Chilli Con Carne sauce – ₦500
Also there would be an option of a Cheese Slice – ₦200
SEAFOOD Menu
3. Ocean Drive
Grilled Jumbo Prawns and Calamari (Squid) in a Morrocan Style Tomato Sauce. Served with Rice or Chips @ ₦3500
Photo Credit: Olatoun Okunnu