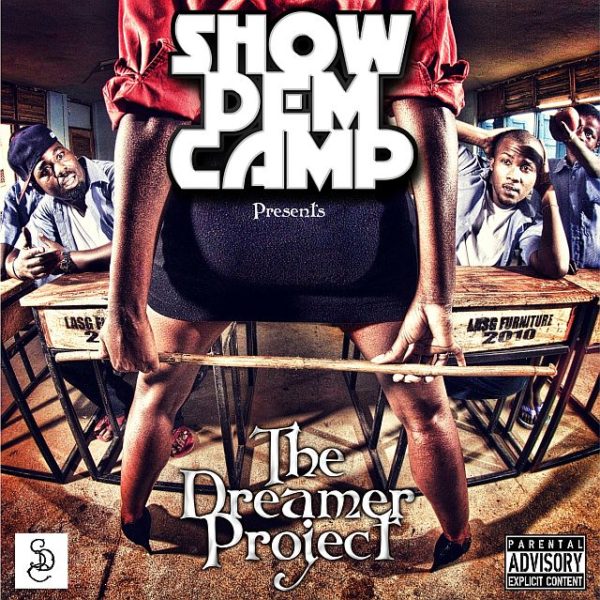 The debut album, by Show Dem Camp – Ghost (Olumide Ayeni) and Tec (Wale Davies) — will be released on the 10th of September 2011. They introduced a refreshing voice to the Nigerian Music and are gradually becoming the Continents most exciting Hip Hop Duo. Their unique blend of African and Western sounds and influence create a sound that is rich in hip hop culture and vivid imagery.
Show Dem Camp's The Dreamer Project features both established and developing acts across Nigeria. Artists like 2face, Nneka and M.I feature on the project as well as other exciting new voices Lynxxx, A1, Efya (Ghana), Temi Dollface, Badman Floss, Mayd, Lucci, Poe and Benny P.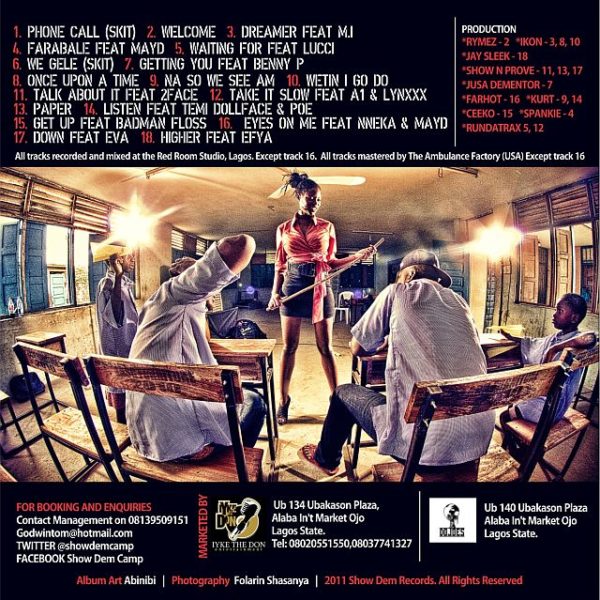 Album Track List
Intro
Welcome
Dreamer ft. MI
Farabale ft. MayD
Waiting For ft. Lucci
Wegele Skit
Getting You ft. Benny P
Once Upon A Time
Na So We See Am
Wetin I Go Do
Talk About It Ft. 2Face
Take It Slow Ft. A1 and Lynxxx
Paper
Listen Ft. Temi Dollface and Poe
Get Up Ft. Badman Floss
Eyes On Me Ft. Nneka and MayD
Down Ft. Eva, and;
Higher Ft. Efya
The Dreamer Project will be released digitally and in Nigeria on the 10th September 2011. The Dreamer Project documentary is coming soon, but you can watch a teaser below.