Born in the city of Warri in Delta State on 18 December 1982, Ibukun Kevin Emuwawon, better known as IBK, is a producer, rapper, singer, songwriter, and vocal instructor. On the wings of his music production outfit MARTIANSHIP and teaming up with mix Engineer Olaitan Dada, he recently won the Don Jazzy #Enigma Beat Competition which took over the online community of young Nigerians across the globe, after garnering 38% (13,214 votes) out of the total of 34,410 votes cast. After three weeks of recording, screening and voting, IBK Spaceship Boi's "Enigma- I Have a Dream" won the $2,000 top prize out of over 1,800 entries received for the contest. With the Spaceshipboi persona—a fictional superhero figure from another planet sent to earth with a message of change and hope to inspire this generation—he is gradually, but surely becoming a major influence in the Nigerian music industry. In this exclusive interview with BN Editorial Assistant, Gbenga Awomodu, he talks about music, growing up, how he 'killed' the Enigma Beat, and much more.
Meet IBK!
My name is Ibukun Kevin Emuwawon. I was born in Warri, Delta State. I spent the first 26 years of my life there, so I'm a Warri Boy, certified! I went to NNPC Primary School; then I attended Demonstration Secondary School, owned by the College of Education in Warri. There, I was schoolmates with Omawumi Megbele and Nneka Egbuna. I studied Computer Engineering at Covenant University and graduated in 2009. I was the assistant choir director for Covenant University choir. It was a great opportunity for me to develop myself as a musician, an artiste, and a producer. I've offered vocal lessons to several artists and I am very much associated with Cobhams Asuquo Music Productions.
What do you do at Cobhams Asuquo Music Production?
I was the director for the Music School there at CAMP. (Pause) I still work with some of the artistes under the label; I did a production for Bez in his album, Super Sun.
How was it like growing up and who were your major influences?
Growing up was fun. I'm the last child in a family of six. My brother is a great guy; I look up to him a lot. Anything he did, I did too. I would see him make toy cars with remote controls and I did that too. He was interested in rap, so, I had to be interested too. My sisters have been very instrumental in my journey too, with the older of the two being responsible for the singing part of me and the other setting me off on my quest to making hip gospel records. I have great parents, a mother that loves me and supports what I do and a father whose counsel I never take for granted. If there's anything I learnt from my father, it is "never give up" on a literal tip. I'm not just saying it because it's the right thing to say, it's what I saw growing up. In things as simple as pushing a car to start, this man would make us push his car for an hour until it started… There was a time it happened, and he was like, "I told you. I told you; let's just push this thing one more time." I was always quick to go to a friend's house to play video games. I was in a group called PrimeRose Entertainers back in secondary school. I remember a time Omawumi (one of Nigeria's top female artist) told me she wanted to show me stuff she had been doing in the studio; we were still in secondary school. She took me to the place; I met the producer, heard the music, and I was like "Wow! This girl has started o…" The next thing I saw was her on West African Idols; I was so inspired *Waje's voice* (laughs). I had great people around me, like Oscar Heman-Ackah and Aiwa Ohunyon, with whom I teamed up in a rap group called Fourth Dimension. We ministered and got people blessed in churches and schools like UNIPORT and UNIBEN. Oscar is now a great producer; he just produced Chidinma's song, Jankoliko, which features Sound Sultan.
When did you officially decide to pursue music full-time?
It's been music all along. I'd been writing music since I was 5; writing music for commercials, to myself, anyway (laughs). But then, when my brother decided to develop himself in web designing and he gave me all the books he read, I was like, "Okay, my root stops in music for you. I can't follow you to this one." So I just stayed in music, and he went on to become the best web designer in Nigeria. He won the award last year. His name is Gbenga Emuwawon; he is the CEO of Iceberg Infotainment. I joined Fourth Dimension just after secondary school in 1999/2000. That's also when I started producing music. I was using our house as a studio. I had a computer in the house; I got software from a great friend of mine, and his name is Morris. I started recording with Cool Edit, then went on to Fruity Loops, which I used for quite a while until a friend of mine introduced me to Reason.
Did you have any formal training along the line?
Not within the four walls of an institution. I trained myself by getting materials on the internet plus most of the people that I needed in my life as regards my music just came with materials. I read stuff up; I studied. I try them, they work, and I teach people.
Do you play any other musical instruments?
I play, but not professionally. I know how to find my way round the piano, or the guitar, for what I want to do; getting the required chords to power my music.
From where do you get the inspiration for your songs?
Honestly, it's from God's Word, and from things I see around me; then I bring God's perspective into the situation.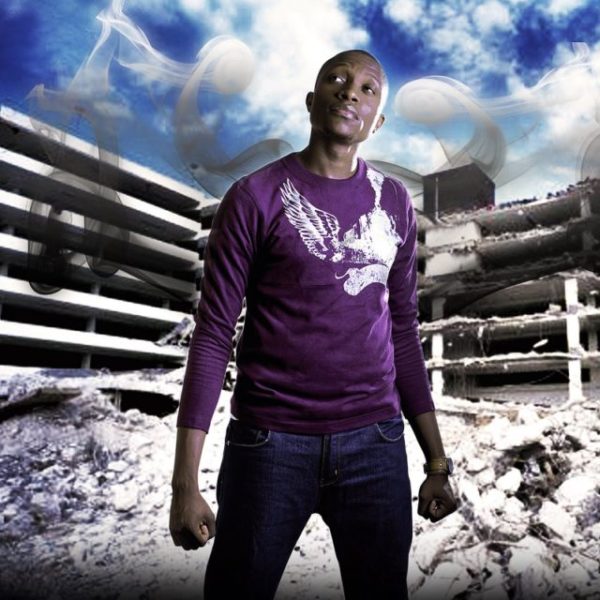 How did you hear about the Don Jazzy Enigma Beat Competition and decide to take part in it?
I saw it on Notjustok.com, but I kept scrolling to see other articles. I'm this kind of person who does not like getting involved in something everybody is involved in. I want something exclusive to me. Later, when I was going about spreading my new single (I HAVE A DREAM), I got to Eko FM and gave DJ Charlie-Shee my CD. He listened to my single and liked it. He asked if I knew about the Enigma Beat and if I could do something on it for him; like, rap and do a mention so he could use it on his show. Later in the week, at my friend and mix Engineer, Olaitan Dada's studio, he and another friend, Omolara encouraged me to just do the rap. I decided to forget the old-fashioned me that wanted exclusive stuff. I thought, "You want to bless people, you want a large audience to hear what God has to say through you, so this is a great opportunity. Take this music, preach God's word through it, be professional about it and put it out. You never know what might happen." I set out with the intention to inspire people, make something that is not ordinary or mediocre. When we put it out, one PR person told his artiste to listen to my stuff that that's what they were up against. I got many twitter messages from people telling me they were inspired and wanted to do their own. Some went back to the studio to remake theirs. I was fulfilled in my heart.
How do you feel now that you have won?
My mindset has changed; reality is dawning on me now. It's another level now from three weeks ago. The responsibility bar has gone up and I have a wider audience than I had before. I have to still give them the same content that God would have me give them. Many people have been telling me not to leave the message I have been preaching. We are few. People with a genuine message from God are few. I don't see my ministry as being confined to the church building alone. I am going out on the streets, in the clubs, and at big concert arenas where people like Jay-Z would play; you'll see me doing my thing, singing and lifting God's name up.
What other lessons have you learnt from participating in the contest?
Be anxious for nothing, but in prayer and supplication, with thanksgiving, make your request known unto God. During the waiting period, that Bible verse played a major role in my life. I was like, "God, no matter what happens, win or lose, its all about what you want to do, but if we win this one, it won't be bad o." (laughs) I took my mind off it after a prayer that sounded like that.
What has been the response to your music (online) since you won the competition?
It had always been positive, but with a smaller audience. Now, the audience is growing fast and everybody has been encouraging me to keep churning out the quality records I produce. The people's request for an album increases with each passing day and very soon, we will have an IBK Album out.
What other benefits have accrued to you apart from the cash prize?
Many people want to do music with me. Some folks that put projects we were doing on hold, suddenly see the need to "jump start" them again. I put up inspirational messages on Twitter, and I have more people retweet them. People are willing to read and listen. Tonnes of interviews coming in, and I'm like, great opportunity to preach, Halleluiah! Let someone just read it, understand it, get blessed by it, and be inspired.
How were you able to garner over 13 thousand votes in one week?
My brother, it was God o! (Laughs). You know it was just a week they put it up, but this is exactly what happened: I made the music, sent it to my friend in Michigan and, immediately, she played it for her siblings. One of them put it up on 4Shared.com. She was just blasting Don Jazzy, "Take, listen to this"; the brother was doing the same until Don Jazzy heard it and then he made a comment on Twitter. Everybody started looking out for it. I have great people that believe in my work, and they were "scattering the thing everywhere" (laughs), on BBM, Twitter and Facebook. I stayed up late at times, sending the link to different people all around the world that are friends on Facebook and Twitter so they would be aware, enjoy the music and vote when the time came.
What is your genre of music; and what do you think about the 'gospel music' tag in relations to how many who started out have faded out or switched to secular music?
I belong to the Spaceship genre, a genre I am carving out. A style of music that allows you break the laws of music with music itself. I brand my music "Spaceship Music", which is a blend of hip hop, neo-soul, and jazz, with some additional elements to make it different. It's something I'm trying to create, but I just discovered a group called "Rotary Connection" that did something similar in the 60's. Kanye West sampled one of their songs. In that one record, it's like one song having three different songs in it. As for the gospel artistes moving over to secular music, be true to yourself. Know what God has called you to do. For those who go off course, different things might have happened; probably frustration, they just lost it or something. We should not throw stones at them, but pray for them, because they have been called to do what they were doing.
You are a producer, rapper, singer, songwriter, and vocal instructor. How do you handle all these at once?
It's all connected; the different facets help in achieving the main course and are all avenues via which income come in. It isn't an easy job having to be demanded for different services for which your "A" game has to be on point. It takes lots of reading, practice and sleepless nights, garnished with determination and God's help, to be the best you can be.
Describe your typical day?
Typical day is anyhow. (Laughs) Okay, I wake up to an annoying telephone alarm at 4AM, go back to sleep till 5AM when my e-devotional would have come through. I pray, and study the scriptures; currently going through the book of Matthew. Then I boil water, because I love hot water bath. If I have to make music that day, I'm going to go out to meet the client. Or, if I have an interview, I schedule that too, and go for it. Sometime, work can be crazy, making music in the studio round the clock. I'm working on my album and I'm really taking my time. If I were not here, I'd most probably be writing songs for my already prepared beats.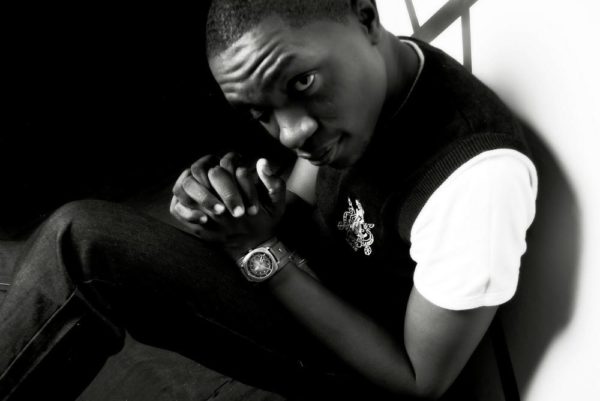 What are your plans for the near future?
I'm working on an album, just one single down, I'm thinking of putting down another one before the album comes out; that would be later in the year. The major one now is "I Have a Dream"; I used the hook (not sampled), from the original single, on the Enigma beat. Prior to that, I had put out "Tongues", for which I made an animation video. It's a classic. I normally put out some short songs when I'm inspired; just a message for that time, some like just 57 seconds. For the 7-10-track album, I have people like Bez, Stan Iyke and Cobhams who will be on it. I'm hoping I could get through to TY Bello; I just love her voice and want to do something good with it.
Could you share some Vocal tips for singers reading this?
First off, improve the way you speak, it really does help in your delivery – the way notes sound when you sing them. Most people like singing in an American accent, because it is friendly with musical notes. Even British and African singers use that accent. Learn how to pronounce words well. That's the only one I'll share until you come to my class!
What routines do you take in keeping your voice in top shape?
You just want to collect sha! (laughs) Okay, I do breathing exercises, I sing a lot, I listen; for me, it's a gift. Most of the time, you'll find me with my earphones. I listen to music a lot, and I make it very loud so that when I'm singing, I don't hear myself, and then I record my voice. When I play it back, I listen to hear if I sounded as good as the person I was hearing in my head. Mostly, here in Nigeria, you might not get the sound you need on the stage; you can't really hear yourself, but the people in the house can hear you. I want to sound good, whether I can hear myself on stage or not.
Which artistes do you respect, in terms of good music?
I just discovered Mali Music, an American who's doing my kind of music. I listened to his stuff and was like, wow! This is good: inspirational delivery, everything on point; excellent vocal expression on stage. I was actually seeing myself. I respect Kirk Franklin's works, Fred Hammond's music, and Dwele's music – fantastic! I listen to a lot of Jazz, I love Chicoria, I love Yellow Jacket, I can go on from now till tomorrow about the people I listen to.
Any other thing you'd like to tell our readers out there?
Don't drink and drive! Don't drink and drive! AIDS is real; remember your loved ones. *laughs* Oh! My God! Okay, just believe that you can become and keep doing that particular thing that you find fulfilling, and always do it with the intent to add value. Yes, numbers count, but I seek to bless lives with my music. The more people I bless, the more money I'm having from my material. It's about giving people hope.
IBK, thanks for visiting us here at BN.
My pleasure!
Listen to the winning entry: "I Have a Dream"_ Enigma:
[audio:https://www.bellanaija.com/wp-content/uploads/2011/09/IBK-Spaceshipboi-Enigma-I-have-a-dream1.mp3|titles=IBK Spaceshipboi – Enigma (I have a dream)]
Listen to IBK Spaceshipboi_ I Have a Dream (Original Version):
[audio:https://www.bellanaija.com/wp-content/uploads/2011/09/I-HAVE-A-DREAM-FINAL-MIX.mp3|titles=I HAVE A DREAM FINAL MIX]
Listen to IBK's "Tongues":
[audio:https://www.bellanaija.com/wp-content/uploads/2011/09/TONGUES-MIX-3.mp3|titles=TONGUES MIX 3]
You can follow IBK on Twitter: @spaceshipboi; Facebook: www.facebook.com/martianship; and Reverbnation: www.reverbnation.com/spaceshipboy
__________________________________________________________________________________________________
Gbenga Awomodu is an Editorial Assistant at Bainstone Ltd./BellaNaija.com. When he is not reading or writing, Gbenga is listening to good music or playing the piano. He believes in the inspirational power of words and pictures, which he explores in helping to make the world a better place. He blogs at Gbenga's Notebook (www.gbengaawomodu.com).