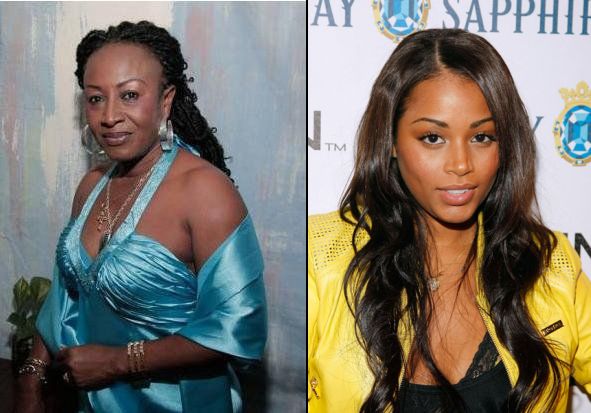 HekCentrik Productions, the makers of Africa's first digital 35mm picture "TWisTED", today formally announced their next feature, a Hollywood feature titled "Turning Point".
The movie is Executive Produced/Directed by Niyi Towolawi (CEO of HekCentrik Productions) and Co-produced by Egor Efiok (CEO of E4 PR).
According to Niyi Towolawi, CEO of HekCentrik Productions and writer/director of "Turning Point", "we start principal photography in less than a month and the excitement couldn't be greater."
Set in New York, the plot explores ethnic prejudice amongst the various black communities in America and centres around a Nigerian investment banker who bows to family pressure to abandon his American sweetheart for an arranged wife from back home. His life is turned upside-down when the marriage turns out not too rosy, setting off a chain of events that forces him to confront his reckless past.
The movie features Nollywood stars Jackie Appiah, Igoni Archibong, Patience Ozokwor (Mama Gee), Enyinna Nwigwe, Ebbe Bassey and Chelsea Eze, alongside Hollywood actors Lauren London ("ATL", "I Love You, Beth Cooper", "Good Hair"), Ernie Hudson ("Ghostbusters", "Law and Order", "Desperate Housewives"), Todd Bridges ("Diff'rent Strokes", "Everybody Hates Chris"), Cynda Williams ("Mo' Better Blues", "Introducing Dorothy Dandridge") and Joe Estevez ("Apocalypse Now", "Spanish Fly").
The Hollywood production crew who have worked on numerous Hollywood blockbusters are very keen to bring to life this innovative approach of Africa-centric storytelling. "They are nothing but a dream team and it's amazing how they have caught the vision and passion that we convey". The crew includes award-winning FX makeup artist and E4 PR Star, Lola Maja-Okojevoh.
There will be daily blogging from the set courtesy of Co-producer/E4 PR's CEO, Egor Efiok via E4 PR's blog and website and video diaries will feed the EPK  television shows, a "behind the scenes" and a "making of the movie" respectively.
Filming begins middle of October in America, followed by a trip to Nigeria for additional scenes. "Our crew is very excited to visit Nigeria and a film workshop with Nollywood professionals is being lined up for their time there", says Towolawi.
Egor Efiok adds, "Writing this movie with Niyi has been a marvelous and bonding experience. My ideas are usually unique and unusual and I found it difficult to collaborate with like-minded people until I met Niyi. We are the perfect tag team and you will definitely be hearing more from HekCentrik Productions and E4 PR in the near future".