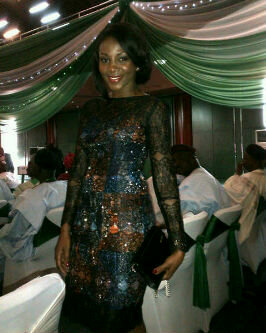 On the 14th of November 2011, Nigerians including business leaders, politicians, academics and actors were conferred with National Honours by the President of the Federal Republic of Nigeria, Goodluck Ebele Jonathan.
Popular Nigerian actors Genevieve Nnaji, Stephanie Okereke, Osita Iheme, Olu Jacobs, Kanayo O Kanayo, Osita Iheme and Amaka Igwe. The aforementioned were awarded the Member of the Federal Republic (MFR) honour.
Nigerian author Professor Chinua Achebe was offered the Commander of the Federal Republic (CFR) national honour but declined. Professor Grace Alele-Williams was also listed for the OFR national award but declined based on the fact that she had already received the same honour 10 years ago! This says a lot about our Nigerian government's record keeping.
Nigerian business magnates, Jim Ovia received the Commander of the Order of Niger (CON) national honour and Aliko Dangote received the Grand Commander of the Order of the Niger (GCON), the second highest national honour award.
Photos below
| | | | |
| --- | --- | --- | --- |
| NAMES | STATUS | Sector | CLASS OF MEDAL |
| Alhaji Aliko Dangote | Chairman Dangote Group | Private | GCON |
| Rt. Hon. Aminu Tambuwal | Speaker House Of Representative | Public | CFR |
| Mr. Ita Ekpentoung E. Ita | Dg Sss | Public | CFR |
| Mohammed Bello Adoke, San | Attorney General Of The Federal | Public | CFR |
| Air Chief Oluseyi Petinrin | Chief Of Defence Staff | Public | CFR |
| Air Marshal Muhammed Dikko Umar | Chief Of Air Staff (Cas) | Public | CFR |
| Vice Admiral Sa'ad Ibrahim | Chief Of Naval Staff (Cns) | Public | CFR |
| Lt-Gen. Azubuke Ihejrika | Chief Of Army Staff | Public | CFR |
| Hafiz Rigim | Inspector General Of Police | Public | CFR |
| Abdullahi, D.I | Comptroller General Of Police | Public | CFR |
| Alhaji Isa Bello Sali | Head Of Civil Service Of The Federation | Public | CFR |
| Amb. Ezekiel O. Oladeji | DG NIA | Public | CFR |
| Hon. Justice Aloma Mariam Mukhtar | Justice Of The Supreme Court | Public | |
| Justice Dalhatu Adamu | AG. President, Court Of Appeal | Public | CFR |
| Mrs Victoria Gowon | Former First Lady Of Nigeria | Public | CFR |
| Hon. Justice Umaru Atu Kalgo | Former Justice Of Supreme Court, Chm Law Reform Comm | Public | CFR |
| Lt. Gen S. Ibrahim | Former Chief Of Army Staff | Public | CFR |
| Rear Admiral A.A Madueke | Former Chief Of Naval Staff | Public | CFR |
| Vice Admiral P.S. Koshoni | Former Chief Of Naval Staff | Public | CFR |
| Air Mashal A.M Daggash | Former Chief Of Defense Staff | Public | CFR |
| Air Marshal N.E Eduok | Former Chief Of Air Staff | Public | CFR |
| Air Vice Marshal J. Yisa Doko | Former Chief Of Air Staff | Public | CFR |
| Alh. Muhammed Gambo-Jimeta | Former Inspector General Of Police | Public | CFR |
| General D.Y. Bali | Former Chief Of Defence Staff & Traditional Ruler | Public | CFR |
| Air Vice Marshal Lm. Alfa | Former Chief Of Air Staff | Public | CFR |
| Air Vice Marshal C.A Dada | Former Chief Of Air Staff | Public | CFR |
| Maj. Gen. M. C Alli | Former Chief Of Army Staff | Public | CFR |
| Rear Admiral S. Saidu | Former Chief Of Naval Staff | Public | CFR |
| Lt. Gen Jeremiah Timbut Useni | Former Min. & Rtd Lt. General | Public | CFR |
| Prof. Oladipo A. Afolabi | Former Head Of The Civil Service Of The Federation | Public | CFR |
| Maj. Gen Emmanuel Abisoye | Former General Officer Command | Public | CFR |
| Amb. (Dr.) Dalhatu Sarki Tafida | Physician, Diplomat, Former Senator | Public | |
| Prof. Bolaji Akinyemi | Scholar, Diplomat, Former Minister | Public | CFR |
| Prof. Chinua Achebe | Scholar, Eminent Writer | Private | CFR |
| Dr. Shehu Usman Abubakar | The Emir Of Gombe | Private | CFR |
| Hrh. Alh. (Dr.) Isa Mustapha A Agwali | The Emir Of Lafia | Private | |
| Hrh Oba (Dr) David Victor Folagbade Olateru Olagbegi | The Olowo Of Owo | Private | CFR |
| Hrh. Dr. Muhammed B. Aliyu Mustapha | Lamido Of Adamawa | Traditional | |
| Prof. T.T Princewill | Amanayabo Of Kalabari | Traditional | CFR |
| Hrh Alhaji (Dr) Rilwanu Suleiman Adamu | Emir Of Bauchi | Traditional | CFR |
| Dr. Oba Otudeko | Business Man | Private | CON |
| Prof. Akin Magbogunje | Consultant, Businessman | Private | CON |
| H/E Dr Peter Obi | Governor Of Anambra State | Public | CON |
| H/E Senator Liyel Imoke | Governor Of Cross River State | Public | CON |
| H/E Com. Adams Oshomole | Governor Of Edo State | Public | CON |
| H/E Patrick Ibrahim Yakowa | Governor Of Kaduna State | Public | CON |
| H/E Ibrahim Shehu Shema | Governor Of Katsina Staff | Public | CON |
| H/E Dr Mu'azu Babangida Aliyu | Governor Of Niger State | Public | CON |
| H/E Chibuike Rotimi Amaechi | Governor Of Rivers State | Public | CON |
| H/E Chief Godswill Akpabio | Governor Of Akwa Ibom State | Public | CON |
| H/E Alhaji Sule Lamido | Governor, Jigawa State | Public | CON |
| H/E Brig. Gen. Abba Kyari (Rtd) | Fmr Governor North Central State | Public | CON |
| H/E Dr Chukwuemeka Ezeife | Fmr Governor Anambra Staff | Public | CON |
| H/E Otunba Adeniyi Adebayo | Fmr Governor Of Ekiti State, Owa-Oye Of Okemesi Ekiti | Public | CON |
| H/E Maj. Gen R.S Magashi | Fmr Governor Of Kaduna State | Public | CON |
| H/E Alhaji Saidu Barda | Former Governor Of Katsina State, Former Permanent Secretary | Public | CON |
| H/E Dr Olusegun Agagu | Fmr Governor Of Ondo State, Accomplished Geologist | Public | CON |
| H/E Senator Otunba Isiaka Adetunji Adeleke | Former Governor Of Osun State, Senator | Public | CON |
| H/E Alh. Lamidi O. Adeshina | Former Governor Of Oyo State | Public | CON |
| H/E Senator Bukar Abba Ibrahim | Former Governor Of Yobe State, Senator | Public | CON |
| H/E Chief Rufus Ada George | Former Governor Of Rivers State | Public | CON |
| Chief Clement David Ebri | Former Governor Of Rivers State | Public | CON |
| Senator Ben Ndi Obi | Senator | Public | CON |
| Senator Bello Hayyatu Gwarzo | Senate Chief Whip | Public | CON |
| Senator Emmanuel Pauka | Senator | Public | CON |
| Senator Grace Folashade Bent | Politician | Public | CON |
| Senator James Ebowu Manager | Senator | Public | CON |
| Senator John Wash Pam | Politician, Diplomat | Public | CON |
| Senator Joy Emodi | Politician | Public | CON |
| Senator Maina Maji Lawan | Senator, Former Deputy Chief Whip | Public | CON |
| Senator Mohammed Girgiri Lawan | Politician | Public | CON |
| Senator Smart Adeyemi | Senator | Public | CON |
| Senator Uche Chukwumerije | Senator | Public | CON |
| Senator Udoma Udo Udoma | Legal Practitioner, Politician And Administrator | Public | CON |
| Mr Olusegun Aganga | Accomplished Economist, Minister | Public | CON |
| Barr. Chukwuemeka Wogu | Hon. Minister | Public | CON |
| Godsday Porubebe | Hon. Minister | Public | CON |
| Mrs Dieziani Allison Madueke | Hon. Minister | Public | CON |
| Dr. Usman Shamsudeen | Hon. Minister And Deputy Chairman National Planning Commission | Public | CON |
| Hon. Emeka Shedioma | Politician, Deputy Speaker House Of Representatives | Public | CON |
| Mr Kanu Agabi, San | Former Attorney General Of The Federation | Public | CON |
| Sen. Nuhu Aliyu | Dig (Rtd) | Public | CON |
| Maj. Gen. M. G. Nasko | Former Minister | Public | CON |
| Major Gen. Mamman Isofo Kontagora | Former Minister | Public | CON |
| Mr Kayode Adetokunbo, San | Former Attorney General Of The Federation, Former Minister Of Defence | Public | CON |
| Chief Akin Olujimi, San | Former Minister And Attorney-General Of The Federation | Public | CON |
| Chief Bayo Ojo, San | Former Minister And Attorney-General Of The Federation | Public | CON |
| Hon. Justice Orjiakor | Fmr Cj Of Io State | Public | CON |
| Amb. Ignatius C. Olusemeka | Former Permanent Secretary, Diplomat | Public | CON |
| Alhaji Shu'aib Kazaure | Former Chairman Federation Civil Service Commission, Former Minister | Public | CON |
| Mr. Basil L.E Omiyi | First Nigerian Md Of Shell, Largest Oil Company | Private | CON |
| Amb. Aminu Wali | Diplomat | Public | CON |
| Amb. Adamu D. Idris Waziri | Diplomat | Public | CON |
| Prof. Emeritus John Festus Ade Ajani | Accomplished Scholar, University Administrator | Public | CON |
| Dr Samuel Danjuma Gani | Administrator, Taraba | Public | CON |
| Chief Osayande Omotayo Akpata | Administrator, Scholar Of Several Years | Public | CON |
| Mr Arumeni Johnson | Air Transporter, Md Arik Airline | Private | CON |
| Mr Atedo Peterside | Banker | Private | CON |
| Mr Jim Ovia | Banker | Private | CON |
| Aig Imoukhueke | Banker (Md Access Bank), Administrator | Private | CON |
| Alhaji Abdulkadir Sanusi Dantata | Businessman | Private | CON |
| Mr Pascal Dozie | Businessman | Private | CON |
| Alh. (Dr.) Usman Nuhu Mohammed Sanusi | Emir Of Dutse Jigawa | Traditional | CON |
| Hrh. Alh. Muh'd Ibn Shehu Masta Ii El-Kenemi | Shehu Dikwa | Traditional | CON |
| Hrh Michael Gbadebo Adedeji | Traditional Ruler | Traditional | CON |
| Hrh. Bonet Affoi | Traditional Ruler, Chief Of Kagoro | Traditional | CON |
| Alhaji Magaji Danbatta | First Generation Journalist, Public Servant, States Man | Public | CON |
| Abdulsamad Rabiu | Industrialist | Private | CON |
| Engr. Egbert Imomoh | Renowned Geologist | Private | CON |
| Hon. Justice S.S. Alagoa | Justice Court Of Appeal | Public | OFR |
| Hon. Justice Badamasi Maina | Honourable Justice Of The Court Of Appeal | Public | OFR |
| Amb. Mohammed Lameen Meteeden | Diplomat | Public | OFR |
| Amb. Hassan Tukur (Psp) | Diplomat | Public | OFR |
| Hon. Farouk Lawan | Politician, Member House Of Representatives | Public | OFR |
| Hon. Mutu Nicholas | Politician, Member House Of Representatives | Public | OFR |
| Hon. Agunwa Anaekwe | Member And Former Speaker House Of Representatives | Public | OFR |
| Hon. Babaginda Nguroje | Politician, Member House Of Representatives | Public | OFR |
| Hon. Femi Gbajabiamila | Politician, Member House Of Representatives | Public | OFR |
| Hon. Justice Amiru Sanusi | J.C.A | Public | OFR |
| Hon. Justice Kumai B. Akaahs | Justice Court Of Appeal | Public | OFR |
| Hon. Justice Iorhemen | C.J Benue State | Public | OFR |
| Hon. Justice Kashim Zannak | C.J Borno State | Public | OFR |
| Hon. Justice Dorothy N. Eyamba-Idem | C.J Cross River State | Public | OFR |
| Hon. Justice Ibrahim Auta Ndahi | C.J Federal High Court | Public | OFR |
| Hon. Justice Adamu Aliyu | C.J Kano State | Public | OFR |
| Hon. Justice Charles O. Jacobs | C.J Ogun State | Public | OFR |
| Hon. Justice Aisha Sani Dahiru | C.J Sokoto State | Public | OFR |
| Hon. Justice Hauwa Kulu Aliyu | C.J Zamfara State | Public | OFR |
| Justice (Mrs) Inumidun Enitan Akande | C.J Of Lagos State | Public | OFR |
| Justice Ibrahim Mohammed | C.J Of Bauchi State | Public | OFR |
| Hon. Justice M.M Igbetar | President Customary Court Of Appeal Benue State | Public | OFR |
| Osita Benjamin Chidoka | Chief Marshall Frsc | Public | OFR |
| Sen. Dr. Chief Jacob Tilley Gyado | Fmr Senator | Public | OFR |
| Chief David Dafinone | Chartered Accountant, Former Senator, Administrator | Private | OFR |
| Mr. P. Osayande | Former Deputy Inspector General Of Police | Public | OFR |
| Col. Musa Shehu (Rtd) | Sec. Gen. Arewa Consultative Forum | Traditional | OFR |
| Dr Emmanuel Nyong Nsan | Former Minister | Public | OFR |
| Dr. Alhaji Ahmadu Abubakar | Former Minister, Permanent Secretary | Public | OFR |
| Air Cdre Otuekong Idonesit Nkanga (Rtd) | Military Officer | Public | OFR |
| Hon. Justice Sunday Ndudim Imo | Former C.J Abia State | Public | OFR |
| Hrh Hon Justice Eze Ozobu | Former C.J Enugu State | Public | OFR |
| Hon. Justice Daniel D. Abutu | Former C.J Federal High Court | Public | OFR |
| Hon. Justice Saka Yusuf | For C.J Kwara State | Public | OFR |
| Chief Ernest Olawumi Adeleye | Former Deputy Commandant Nda | Public | OFR |
| Hon. Grand Kadi Mohammed Adamu Idris | Grand Kadi Gombe State | Public | OFR |
| Hon. Justiceadamu S.M. Kanam | Grand Kadi Plateau State | Public | OFR |
| Suleiman Muhammed Daura | Former Grand Kadi Of Katsina State | Public | OFR |
| Hon. Justice Abdulkadir Oba Imam Fulani | Former Grand Kadi Of Kwara State | Public | OFR |
| Hon. Justice M.A. Ambali | Former Grand Kadi Of Kwara State | Public | OFR |
| Amb. Magaji Mohammed | Former Perm Sec., Diplomat | Public | OFR |
| Brig. Gen Samuel Laye Teidi (Rtd) | Rtd Gen. And Administrator | Public | OFR |
| Dr. Tim Manakaya | Physician, Former Minister | Public | OFR |
| Chief Oladipo Odulate | Rtd Head Of Service, Ogun State | Public | OFR |
| Prof. Grace Alele-Williams | Former Vc Uniben, Administrator, Scholar | Public | OFR |
| Prof. Abdulraheem Shu'aib Oba | Former Vice Chancellor University Of Ilorin, Chairman Federal Character Comissioner | Public | OFR |
| Prof. M. A. Daniyan | Educationist | Public | OFR |
| Prof. Baba Yusuf Abubakar | Educationist | Public | OFR |
| Alh. Mohammed Kudu Abubakar | Accomplished Journalist, Emir Of Agaie | Public | OFR |
| Alh. Muhammed Manga Iii | Traditional Ruler, The Emir Of Misau | Traditional | OFR |
| Hrhm King Gininwa, Godwin Ndonake Kenneth Jp | Traditional Ruler, The Gbenemene Tai | Traditional | OFR |
| Alh. Musa Ibrahim Faruk | | | OFR |
| Alhaji Abdulrahim Oladimeji | Investor, Philantropist, Established Al Ikhma University | Private | OFR |
| Chief (Dr.) Innocent I. Chukwuma | Industrialist | Private | OFR |
| Chief (Dr.) Olusegun O. Osunkeye | Industrialist | Private | OFR |
| Chief Ayantayo Ayandele | Administrator, Former Chairman Of Ogbomosho L.G., Former C.E. N.T.C | Public | OFR |
| Dr. Amuda Aluko | Community Leader (Tafida Ilorin) Medical Practitioner | Private | OFR |
| Mr Tunde Lemo | Deputy Governor Cbn | Public | OFR |
| Prof. C.A Osuntogun | Educationist | Public | OFR |
| Prof. M.A. Danyaro | Educationist | Public | OFR |
| Prof. O.L Oke | Educationist | Public | OFR |
| Prof. Ode Ojowu | Educationist | Public | OFR |
| Engr. Makori J | Engineer, Adminstrator, Former Md. NEPA | Public | OFR |
| Engr. Yusuf Larewaju Shagaya | Engineer, Industrialist | Private | OFR |
| Sir Festus Remilekun Ayodele Marinho | First Md. NNPC | Private | OFR |
| Mrs Amina Sambo | Former President (Ncws), Community Leader | Private | OFR |
| Chief Emmanuel Chukwuemeka Iwuanyanwu | Industrial, Politician | Private | OFR |
| Mr Reginald Ihejiahi | Industrialist | Private | OFR |
| Prince (Engr) Authur Eze | Industrialist | Private | OFR |
| Mr. Kase Lawal | Industrialist On An International Level | Private | OFR |
| Mr. Damian D. Dodo San | Legal Practitioner, Member Taraba State Judicial Council | Public | OFR |
| Mazi Sam I. Ohuarunwa | Phamacist, Industrialist, Administrator | Private | OFR |
| Chief (Sir) Tony Ezenna | Businessman/Industrialist | Private | OFR |
| Sir Emmanuel Bishop Okonkwo | Businessman/Industrialist | Private | OFR |
| Prof. Baba Yusuf Abubakar | Academician | Public | OFR |
| Prof. Kunle Ade Wahab | Scholar, Educationist | Public | OFR |
| Dr Uriah Angulu | Scholar, Former Commissioner Icpc | Public | OFR |
| Comrade Pascal Myeleri Bafyau | Trade Union, Former President Nlc | Private | OFR |
| Malam Abubakar Oladimeji | Writer, Administrator | | OFR |
| Sir Edward Nkwoegu | | | OFR |
| Chief Mrs Cecilia Akanu | Politician, Women Activist | | OFR |
| Dr. Biodun N. Olorunfemi | Permanent Secretary, F.C.T.A | Public | OON |
| Baba Umar Faruk | Federal Permanent Secretary | Public | OON |
| Alh. Aliyu Salihu Gusau | Federal Permanent Secretary | Public | OON |
| Dr Bright Okogu | D.G Budget | Public | OON |
| Mr Umaru Hamza | D.G Ndlea | Public | OON |
| Mrs Arunma Otteh | Former Vice Prsident African Development Bank D.G.S.E.C | Public | OON |
| Prof. Julius Okojie | Executive Secretary NUC | Public | OON |
| Dr (Mrs) Yewande Thorpe | Former Federal Permanent Secretary | Public | OON |
| Mr Fidelis K. Kaigama | Former Permanent Secretary | Public | OON |
| Dr Ochi Achinivu | Former Permanent Secretary | Public | OON |
| Dr Abubakar K. Mohammed | Permanent Secretary | Public | OON |
| Bukar Goni A. | Permanent Secretary | Public | OON |
| MR DANLADI KIFASI Mni | Permanent Secretary | Public | OON |
| Alh. Ayinla Olomoda | Former Secretary, Commissioner FJSC | Public | OON |
| Alh. Lawal Isyaku Kazaure | Former Permanent Secreatary | Public | OON |
| Venmark Kurnap Dangin | Former Senator, Permanent Secretary Plateau State | Public | OON |
| Dr Stephen Sinikiem Azaiki | Former SSG Bayelsa State (Seasoned Administrator) | Public | OON |
| Prof. B. G Bajoga | Accomplished Engineer, Former Md Nitel | Public | OON |
| Mrs C.B Ugowe | Deputy Inspector General Of Police (Rtd) | Public | OON |
| Prof. Abiodun Ilesanmi | Educationist, Former Md Uch Ibadan | Public | OON |
| Chief Linus Okom | Former Board Chairman, Fed. College Of Education Obudu | Public | OON |
| Amb. Salaudeen A. Lawal | Former Diplomat, Administrator | Public | OON |
| Air Vice Marshal N. S Imam (Rtd) | Rtd Air Force Officer | Public | OON |
| Avm Gabriel Adesola Babatunde | Rtd Air Force Officer | Public | OON |
| Avm Ahmed Tijani Mua'zu | Rtd Air Force Officer | Public | OON |
| Brig. Garba Mohammed | Rtd Army Officer | Public | OON |
| Dr. Granville Inya Inya-Agha | Rtd Civil Servant | Public | OON |
| Maj. Gen. J.O Obada | Rtd General | Public | OON |
| Hon. Justice Ibrahim Isola Adekunle Olorunnimbe | Rtd Judge Lagos State High Court | Public | OON |
| Alhaji Musa Etudaiye | Rtd Permanent Secretary Kwara State | Public | OON |
| BELLO UMAR, Mni | RTD PERMANENT SECRETARY ZAMFARA STATE | Public | OON |
| Alh. Inuwa Gombe | Former Director Of Mines | Public | OON |
| Prof. Peter Okebukola | Former Executive Secretary Nuc | Public | OON |
| Chief Omoefe F. James | Former Federal Director Rural Development | Public | OON |
| Maj. Gen Sarki Yaki Bello | Army Officer | Public | OON |
| Maj. Gen I. Garba | Army Officer | Public | OON |
| Alh. Bashir M. Borodo | Banker | Private | OON |
| Dr Chilo Ofia | Captain Of Industry | Private | OON |
| Chief Cletus Ibeto | Chartered Accountant | Private | OON |
| Mr Oluwato Yin Adeagbo Adepate | Chartered Accountant | Private | OON |
| Alh. Muhammed Bashir Salihu | Chief Imam Of Ilorin, Religious Leader | Religious | OON |
| Imam Ibrahim Ahmed | Chief Imam Of Maiduguri, Religious Leader | Religious | OON |
| Igwe G.O. Ezechukwu | Community Leader | Traditional | OON |
| Amb. Emmanuel Chame Quitomi Njiwah | Diplomat | Public | OON |
| Amb. Oladele Akadiri | Diplomat | Public | OON |
| Prof. Mohammed Kaoje Abubakar | Educationist | Public | OON |
| Prof. Herbert Onyekwere Orji | Educationist | Public | OON |
| Prof. Francis Ojinde | Educationist | Public | OON |
| Dr. (Mrs) S. N. Adukwu Bolujoko | Educationist | Public | OON |
| Chief Robert Usman Audu | Community Leader | Public | OON |
| Aliyu Husseini | Deputy Comtroller General Of Immigration (Rtd) | Public | OON |
| Chief Agada Igomu | Member Nigeria Institute Of Food Science & Techn. | Public | OON |
| Hrh Uti Joseph Davis Agba | Traditional Ruler | Traditional | OON |
| Chief Prof. Somayina Gabriel Nwoko | Educationist | Traditional | OON |
| Engr. Abdullahi Nuhu (Chiroman Zauzau) | Engineer, Industrialist | Private | OON |
| Malam Saleh M. Jambo | Industrialist | | OON |
| Engr. Jani Ibrahim Fnse Mni | Industrialist | | OON |
| Dr Eniola Akinsete | Medical Doctor | | OON |
| Dig. Isreal Olusoji Ajao | Police Officer | Public | OON |
| Dig. Udem U. Ekpoudma (Rtd) | Retired Dig | Public | OON |
| Chief Mathias Chikeluba Ekeremadu | Politician | Public | OON |
| Pharm Hon. Jimi Agbaje | Politician, Pharmacist | | OON |
| Engr. Umaru Gambo Jibrin, Fnse | Professional Engineer | | OON |
| Engr. Mustapha Bulama | Professional Engineer | | OON |
| Engr. Aako Ugbabe | Professional Engineer | | OON |
| Dame Comfort Chinezerem Obi | Publisher, Hon. Commissioner Police Service Commission | | OON |
| Rt. Rev. Dr. Godwin Izundu Nmezinwa Okpala | Religious Leader | | OON |
| Arch (Prof.) Theophilus Adelodun Okin | Scholar, Architech, Educationalist | | OON |
| Professor John Adetunji Adeleye | Scholar, Educationist | | OON |
| Igwe Denis Akputa | Igwe Okaa Omee Of Agbogugu | Traditional | OON |
| Hrh. Dr George Oshiapi Egabor | Traditional Ruler (Okumagbe Of Uweppa Uwano) | Traditional | OON |
| Hrh Oba Eshiemokhai Idogu | Trad. Ruler (Olokpe Of Okpe) | Traditional | OON |
| Mr Chinedu Ogah | Youth Leader | Private | OON |
| Hon. (Barr) Istifanus Haruna Gbana | Chairman, Conf. Of Speakers | Public | MFR |
| Hon. Baba Shehu Agaie | Politician Member House Of Representatives | Public | MFR |
| Akuma John Atte | Dcg, Customs | Public | MFR |
| Zakari Ohinoyi Ibrahim | Dcg, Prinson | Public | MFR |
| Alh. Muhammed Kajiama Dapchi, Mni | Chairman Yobe State Local Gov. Council | Public | MFR |
| Saudatu Magajiya Shehu Mahdi | Educationist, Women Right Activist, Sec-General Wrapa | Public | MFR |
| Hamza Ahmed Isa | Rtd Dig, Police | Public | MFR |
| Alh. Ibrahim Galadima | Sport Administrator | Public | MFR |
| Chief Mrs. Rhoda Nguhemen Tor-Agbioye | Fmr Civil Servant | Public | MFR |
| Mrs Monye Rajis-Okpara | Politician | Public | MFR |
| A. B Iyoha (Mrs) | Rtd Director Sss | | MFR |
| Chief Mrs Eniola Ajoke Fadayomi | Jurist (Former Attorney Sec-General Lagos State) | | MFR |
| Raymond Iheanacho Nkemdirim | Public Servant | Public | MFR |
| Alh. Hanafi Musa Moriki | Civil Servant | Public | MFR |
| Abudu Silas Kamaru-Salami | Civil Servant (Dss) | Public | MFR |
| Olaolu Adebowale Adegbite | Civil Servant (Efcc) | Public | MFR |
| Beremako Bob E. Ogbuagu | Rtd Civil Servant | Public | MFR |
| Mr A. Ayorinde Otepola | | Public | MFR |
| Bala Tsoho | | Public | MFR |
| Dr Chris Nwanoro (Foreign Affairs) | | Public | MFR |
| Chief Emmanuel Olorunfemi Otitoju | | Public | MFR |
| Dr Emmanuel Uwakwe Agbo | | Public | MFR |
| ABUBAKAR MUSTAPHA Mni | FEDERAL COMMISSIONER NPC | Public | MFR |
| Chief David Ogba Onuoha | Industrialist | Private | MFR |
| Chief James Njoku Afoke | Industrialist | Private | MFR |
| Ibrahim Mohammed | | Private | MFR |
| Engr. Inuwa Musa | Accomplished Engineer | Private | MFR |
| Prince Fayisayo Soyewo | Accomplished Insurer | Private | MFR |
| Chief Basseye E.O Edem Fca | Accountant | Private | MFR |
| Mr Olusegun Abayomi Jawando | Administrator Lagos State | Private | MFR |
| Kanayo O. Kanayo | Artist | Private | MFR |
| Iheme Osita | Artist | Private | MFR |
| Amaka Igwe | Artist | Private | MFR |
| Olu Jacobs | Artist | Private | MFR |
| Stephenie Okereke | Artist | Private | MFR |
| Genevieve Nnaji | Artist | Private | MFR |
| Dr Aliyu Abubakar | Business Man | Private | MFR |
| Chief Martins Agbaso | Business Man, Politician | Private | MFR |
| Sadik Tafawa Balewa | Community Leader | Private | MFR |
| Professor Bashir Garba | Educationist | Private | MFR |
| Prof. Shehu Said Farinwata | Educationist | Private | MFR |
| Igbafe Philip Aigbona | Educationist | Private | MFR |
| Hajiya Indo Mohammed (Nee) Ibrahim | Educationist (Principal FGC, Zaria) | Public | MFR |
| Mrs Na'omi P. Maiguwa | Educationalist | Public | MFR |
| Yarkey Verghese | Foreigner | Foreigner | MFR |
| Jacob C. K. Wood | Foreigner | Foreigner | MFR |
| Mr Jean Clande Gandur | Foreigner, Addax Petroleum | Foreigner | MFR |
| Mohammed Namadina Abdulrahaman Jp Mbe | Former Administrator | Public | MFR |
| Hon. (Barr) Mrs Titi Oseni | Former Ag. Chairman, Conf. Of Speakers | Public | MFR |
| Mr Moses Frank Ekpo | Former D.G Nigeria Copyright Commission | Public | MFR |
| Dr Christain Ifenichuwu Adimorah | Former Md/Ceo First Bank Nigeria Plc | | |
Photo Credit: PM News | Vanguard Newspapers | Stella Dimoko-Kortus
Additional Info Source: TheNetNg