Today's BN Wedding Story can only be described as breathtaking! Isi Omiyi & Ngozi Gwam celebrated their union on the 18th of June 2011 and their wedding was thoroughly romantic with lots of glamorous and glitzy flair.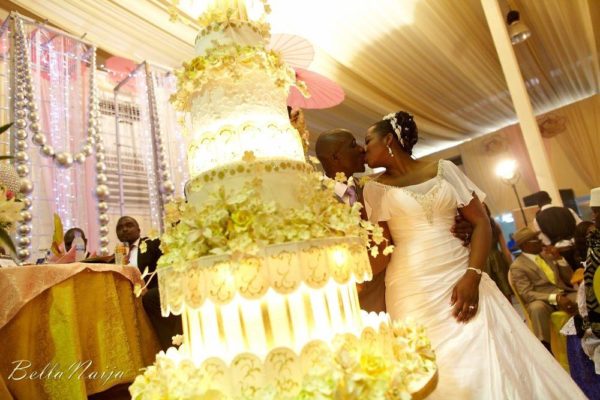 How Isi & Ngozi Met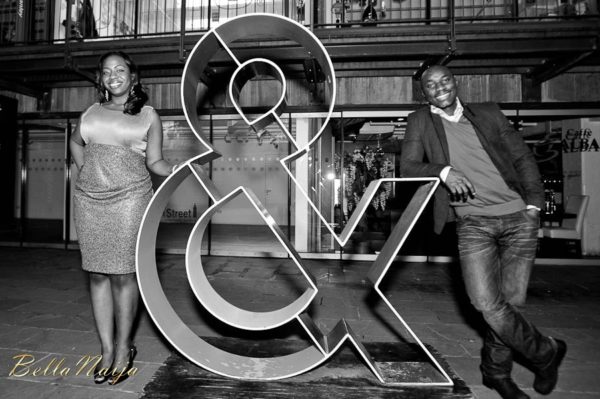 By Isi
We met at work! After graduating  from university in England, I moved back home to start serving NYSC at Schlumberger Oilfield Services in Lagos.
When I first started work, Goz was away on an offshore assignment, so we didn't meet until about a month later. I noticed him the moment he walked into the office, he had such effortless confidence and he was tall, dark & handsome!
My first thought was "Heeellllo, who is that?" Lol!
Cut to later on in the day, my desk was near the water dispenser, so anyone coming to get a drink would usually say hi to me and Goz was no different.
His first words were "Hi, are you Isoken's cousin?" I told him I was and it turns out that he knew my cousin who also worked for Schlumberger and she had told him I was joining the company. We ended up chatting for quite sometime. He then asked for my email address, which I thought was a bit odd? Usually guys ask for your phone number? But he asked me so directly and with so much confidence that I couldn't even front or form, so I gave him my email address, and he walked back to his desk.
Ten minutes later, I get a yahoo messenger alert, "Goz wants to chat!"…Aaah, so that's why he asked for my email addy! So I added him to my friend's list and without actually saying another word to each other, we chatted via yahoomessenger for the rest of the day!
We quickly became the best of friends and a true & very deep love soon developed between us.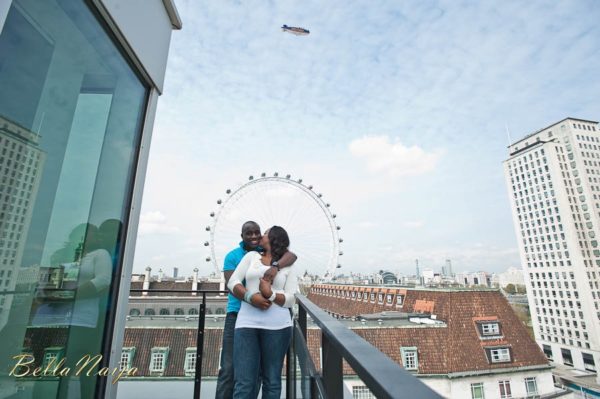 A Holy Proposal!
On November 21st 2010, around 6.30PM, we were sitting down in Church during Sunday Mass and listening to the choir sing a hymn. Goz turned to me and caught me in a yawn, and he said "eeww" LOL! (Goz is a major prankster, we constantly tease and make fun of each other! It's our thing!) So I gave him a light jab in his side and told him to leave me alone.
Then the next thing he said was "Will You Marry Me?" My reply was a big fat NO! (I thought he was still teasing me) but then he's said "No, no I'm serious! I turned around and was like huh?"
Then he took my hand and started saying that "Before God in this church, he wants to tell me how much he loves me, how I've changed his life…" and so many other things but honestly I don't remember them! They didn't register because by this time fireworks were going off in my brain!
Then he ended by saying that before God in this church, he wants to ask me if I had spend the rest of my life with him?
(Choir still singing in the background.. really setting the mood)
I was still in blissful shock but I managed to nod my head and whisper YES!
Then he brought out the RING! I took one look at it, shut my eyes and silently screamed! "It's so beautiful!" Soon after, the shock started to wear off and the flood gates opened! I cried throughout the rest of the service!
Then once the service was over, we knelt down and he prayed for us, I couldn't pray because I was still crying! LOL! Then we went over to the where the prayer candles were burning and lit three prayer candles, one for each of our past individual lives, and then one for our new life together. It was PERFECT!
Then as we were leaving church, we bumped into some of our friends, they were wondering what was going on because I was still wiping away tears and they had seen us stay back to pray and light candles. We told them the good news and they were so happy for us that they came back to his house with us and we popped champagne and took pictures! Then once they left, Goz and I went out for a romantic dinner! It was hands down THE MOST PERFECT NIGHT OF MY LIFE!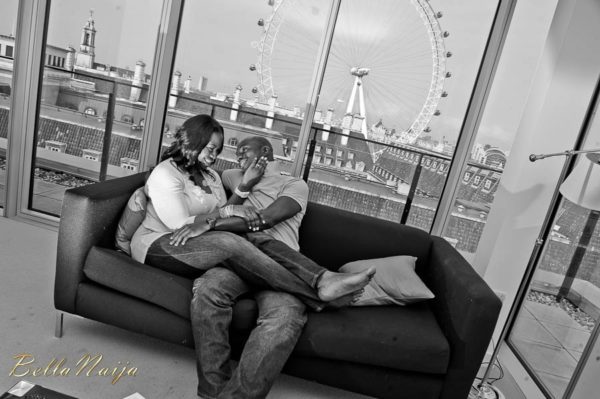 ~ S67 Photography
***
It was a day when every single piece of the puzzle fit perfectly together. The beautiful bride Isi Omiyi took the monumental walk down the aisle of the Holy Cross Cathedral in Lagos with her father by her side. She looked absolutely gorgeous. The dress she worked with designer Suzanne Neville to create was a perfect fit! The dupion silk wedding dress with a sweatheart neckline and Georgette sleeves with a v-shaped modesty piece in the front was heavily beaded with Swarovski elements and crystals in front and all down the back of the dress till the end of the train. Simply Beautiful. The dashing groom, Ngozi Gwam stood by the altar and they held hands as they said "I Do".
The Harbour Point reception venue had been totally transformed into Isi and Ngozi's glitzy romantic enclave! Pink, white, yellow and green floral centrepieces alongside crystal chandeliers, enchanted trees with dropping crystals, Japanese umbrellas, crystal vases, silver beads and mood lighting. Their amazing wedding cake with delicious multi-flavoured layers and a magical luminous glow was also a labour of love. It was truly a sight to behold! Love was in the air and it was almost contagious as Isi and Ngozi seized every opportunity to thoroughly enjoy their special day.
BN wishes Isi and Ngozi a blissful marriage and joyful life together as one!
White Wedding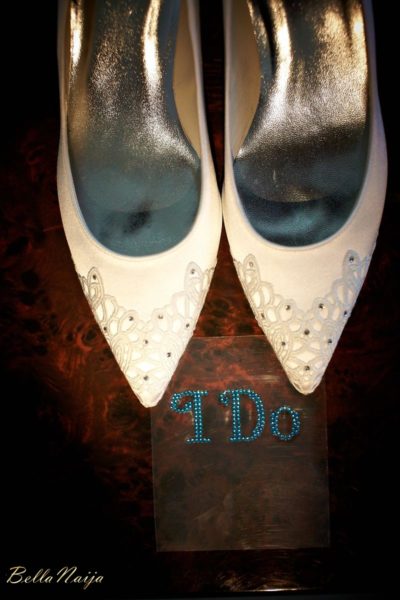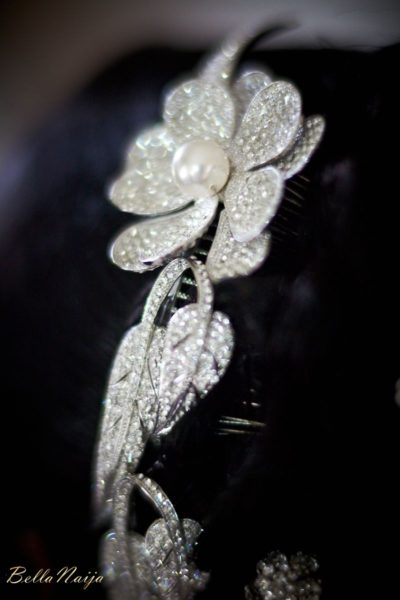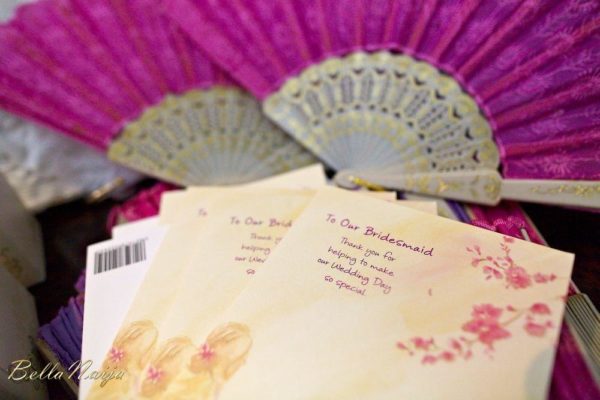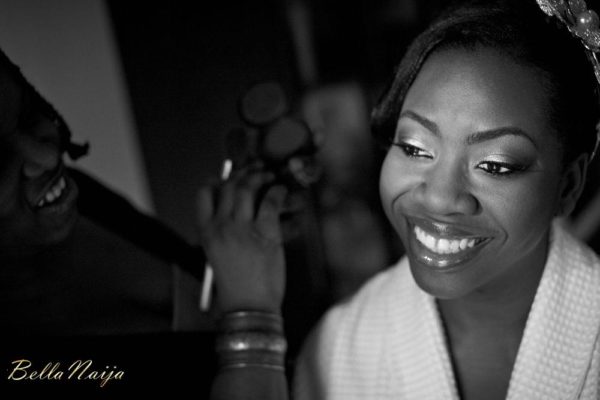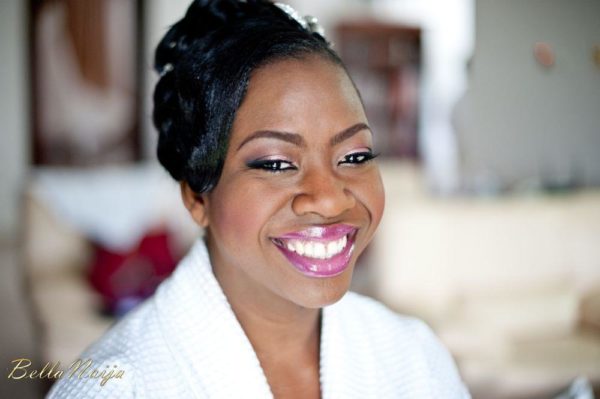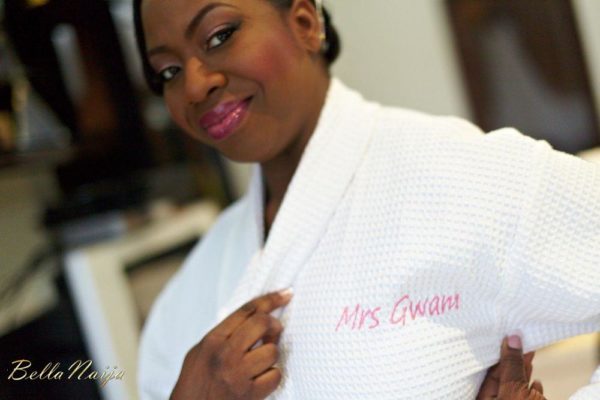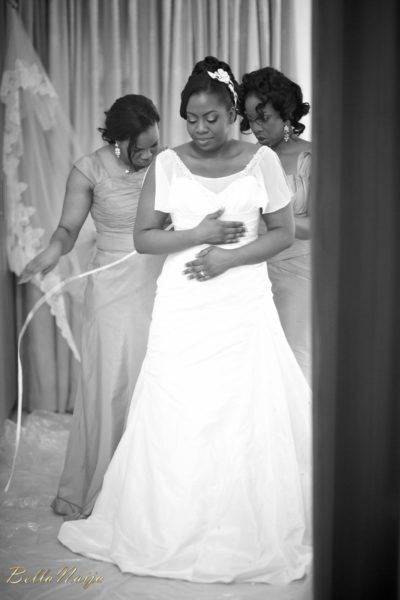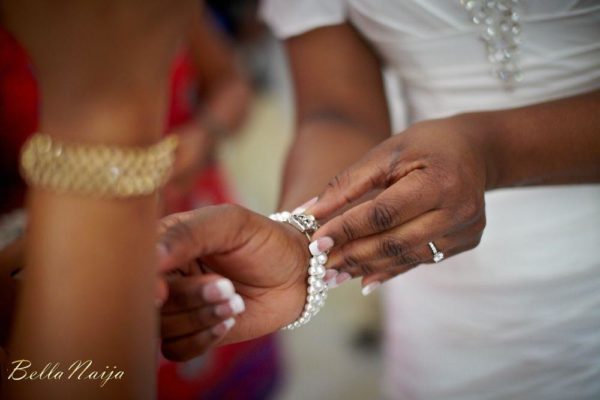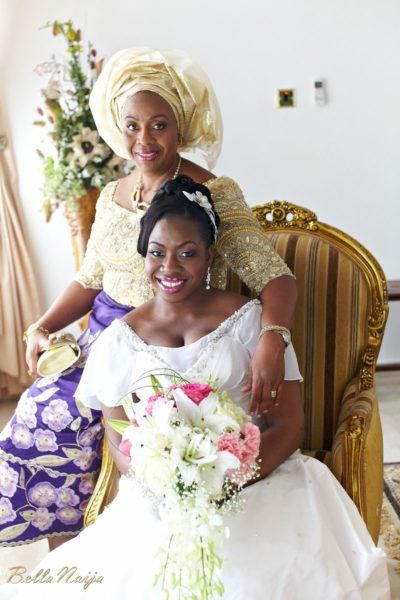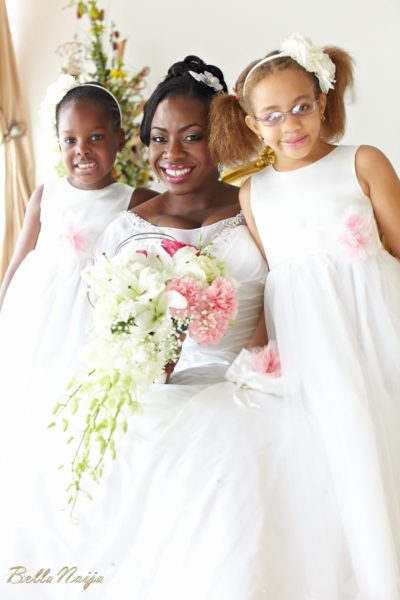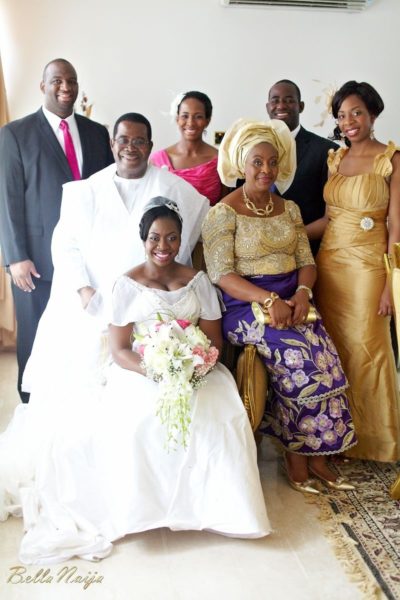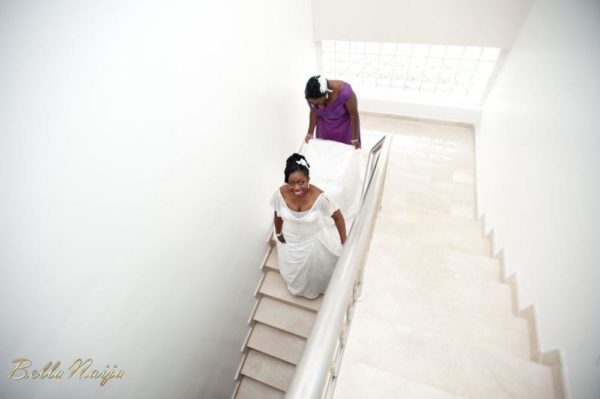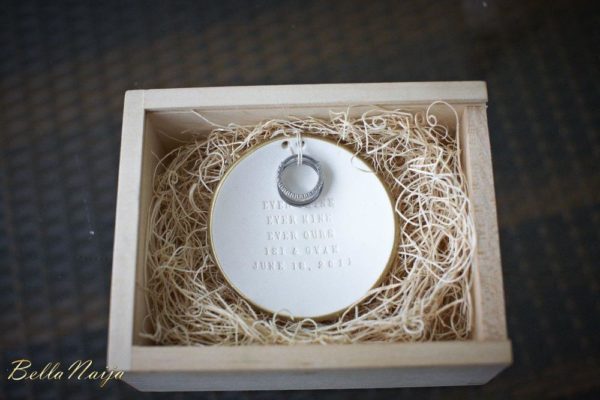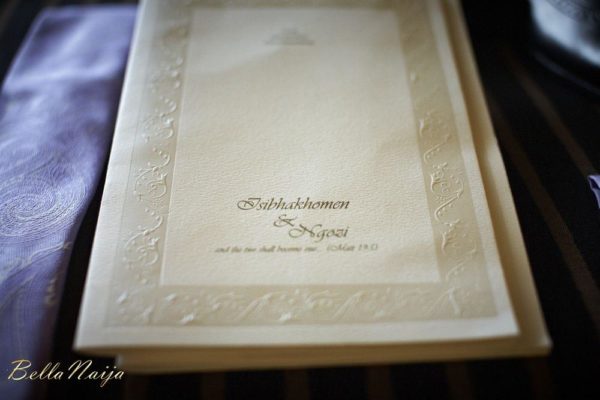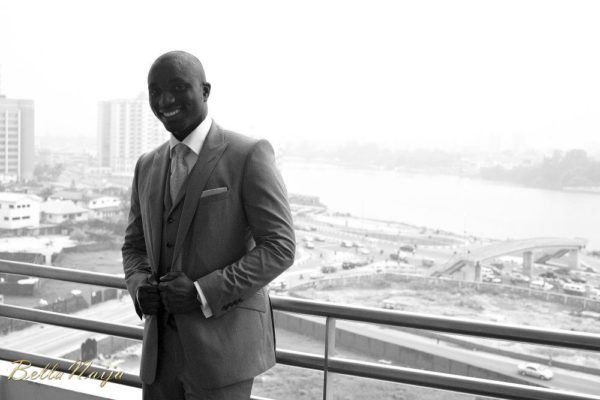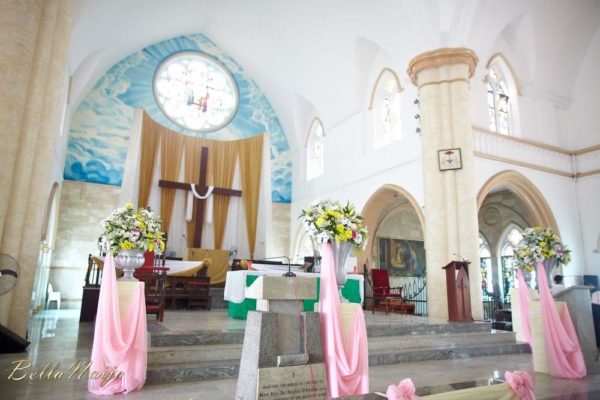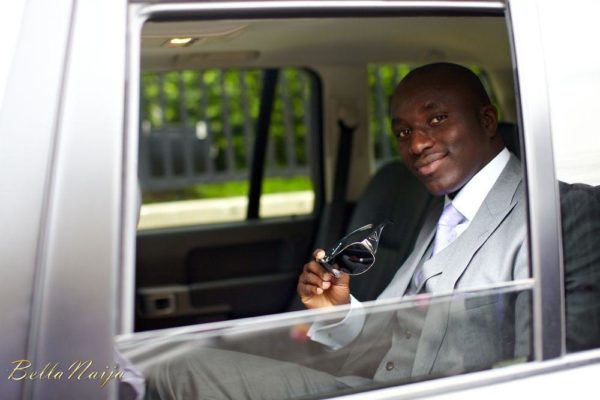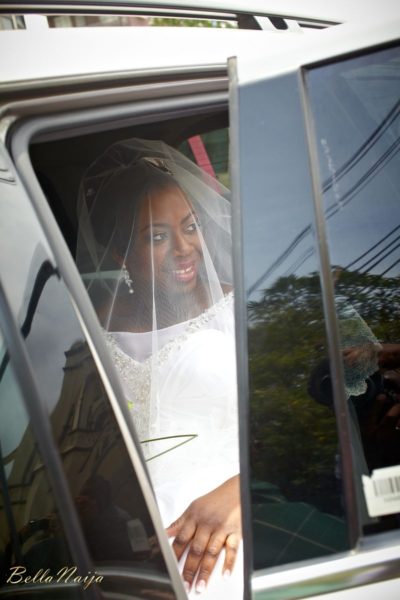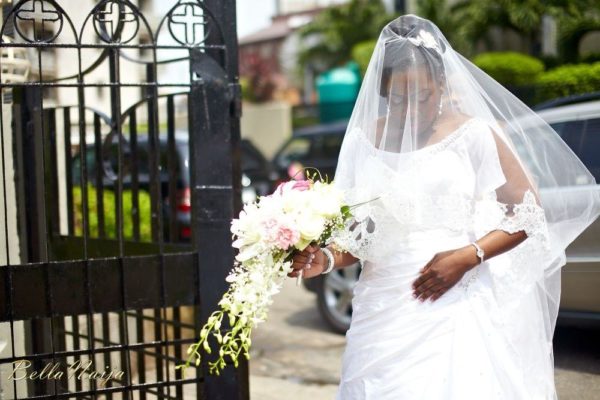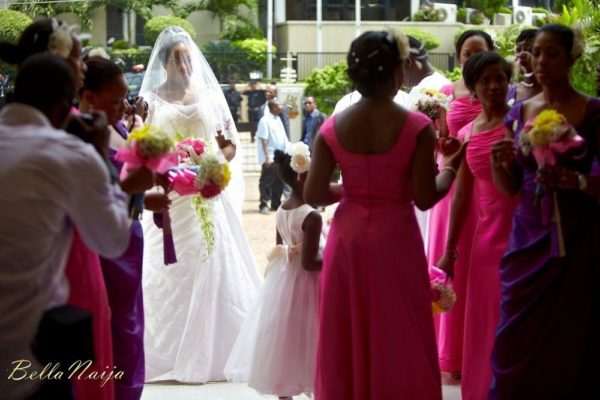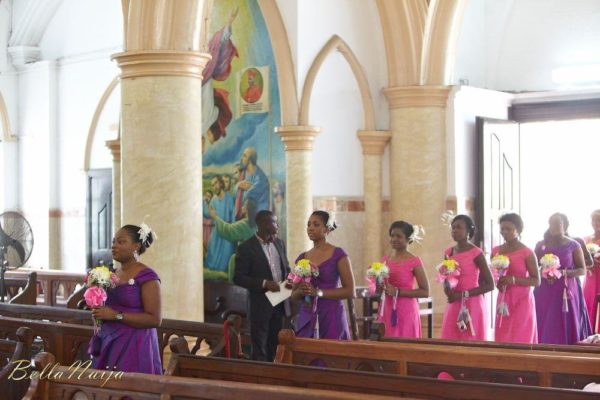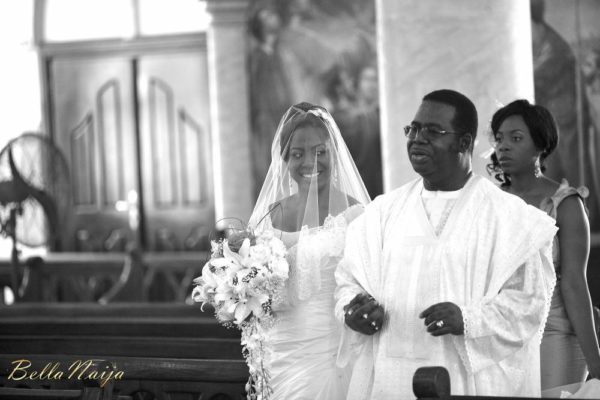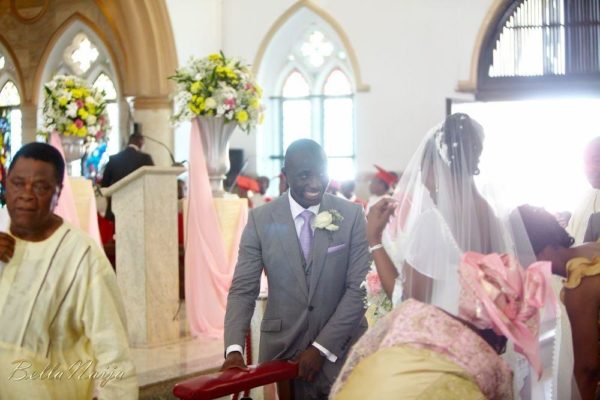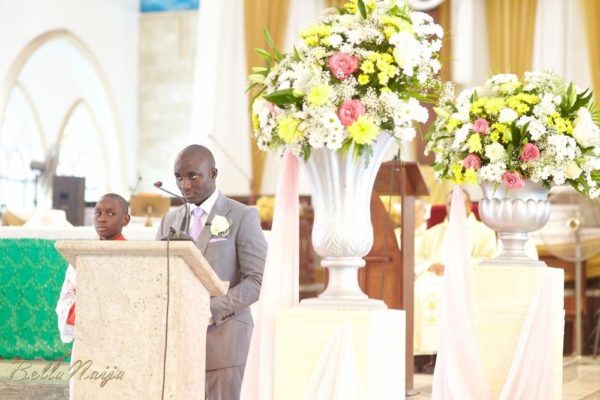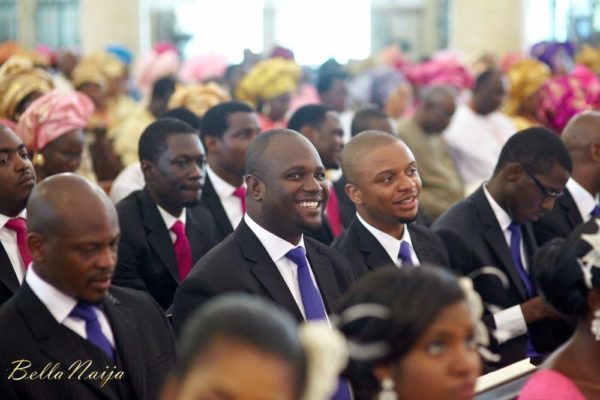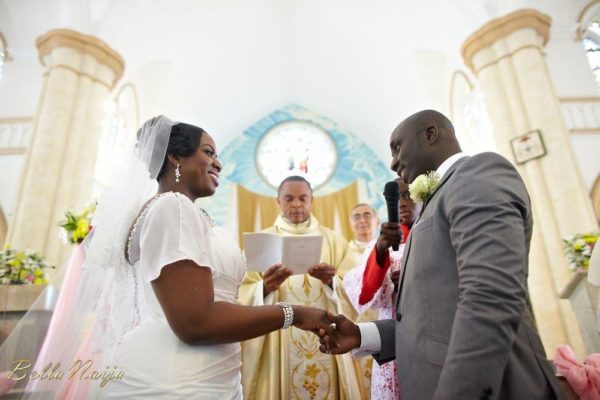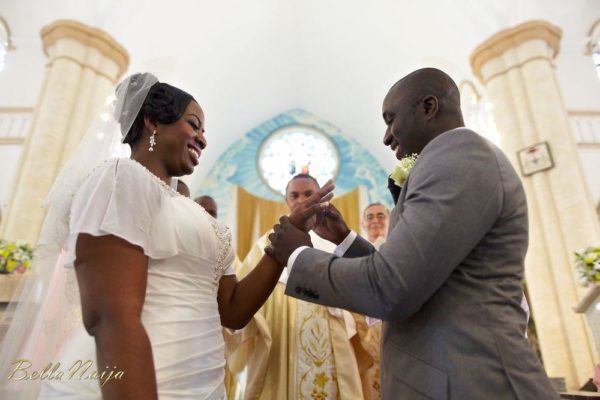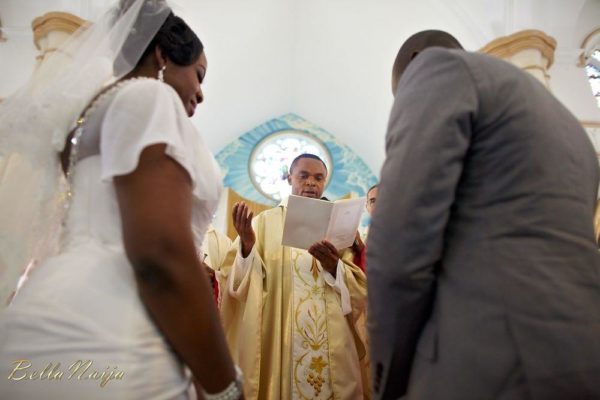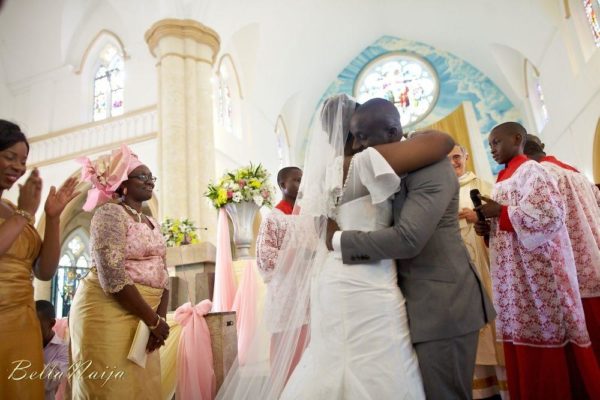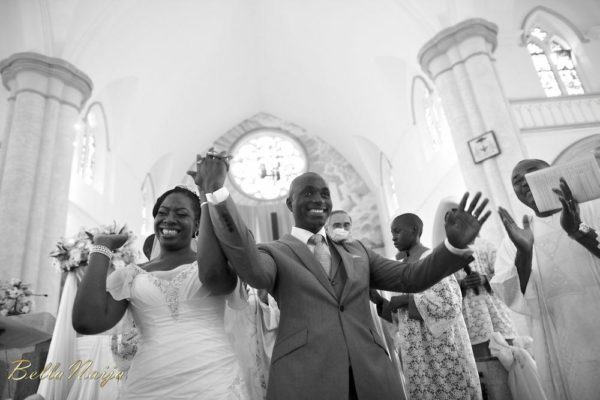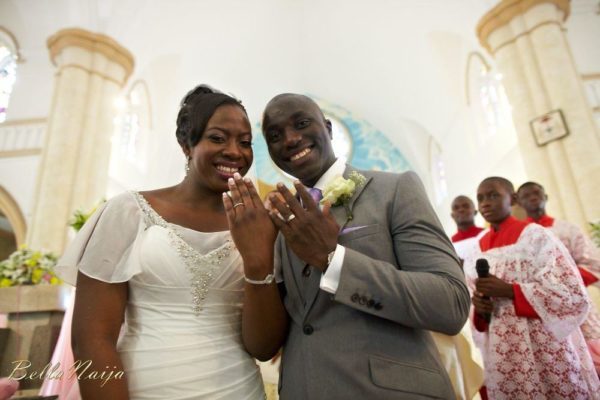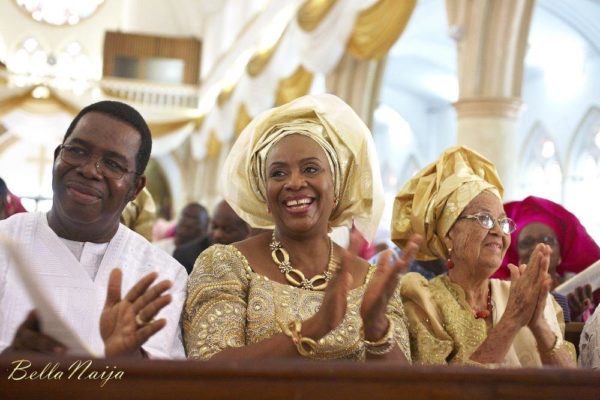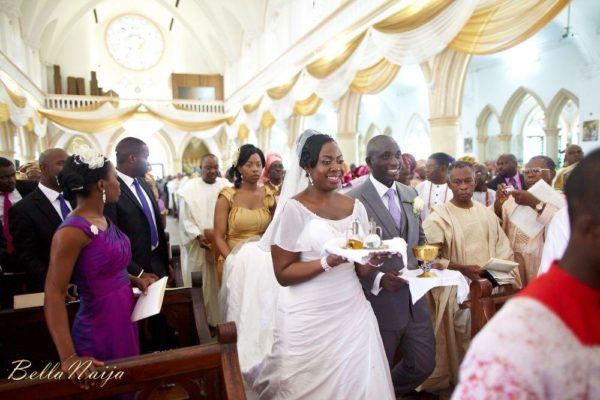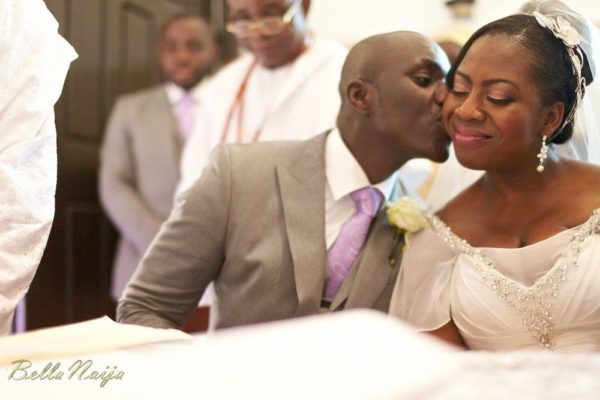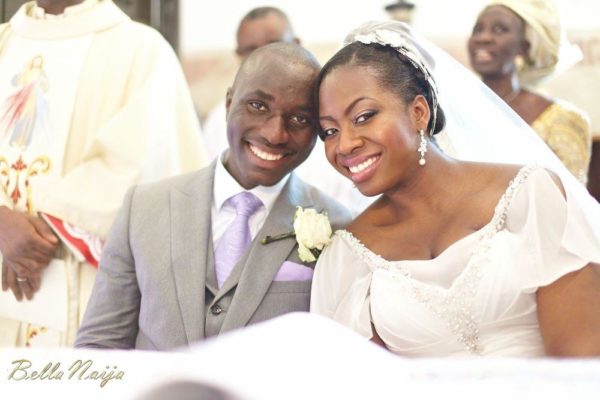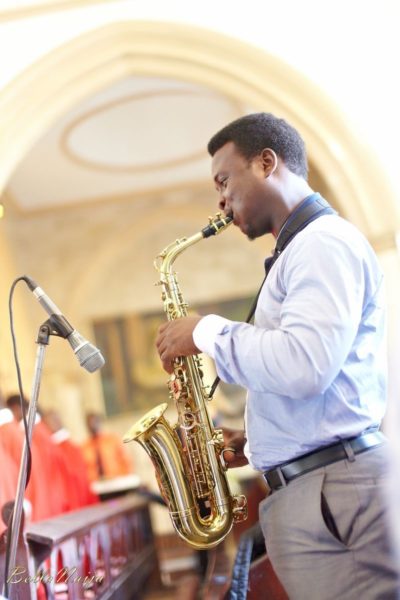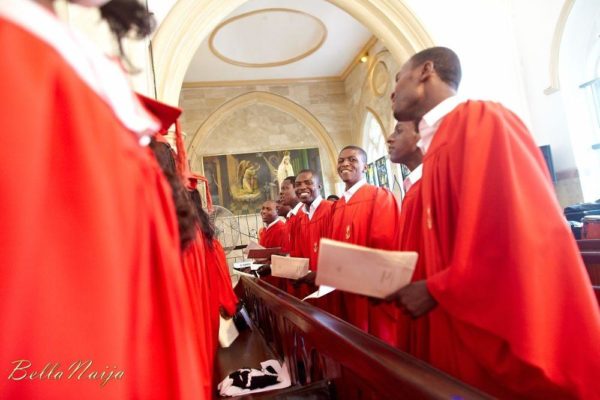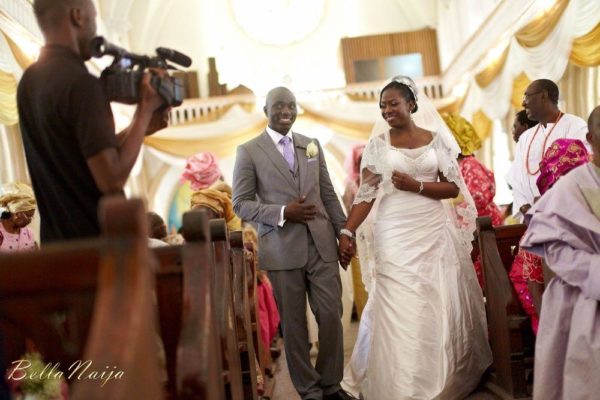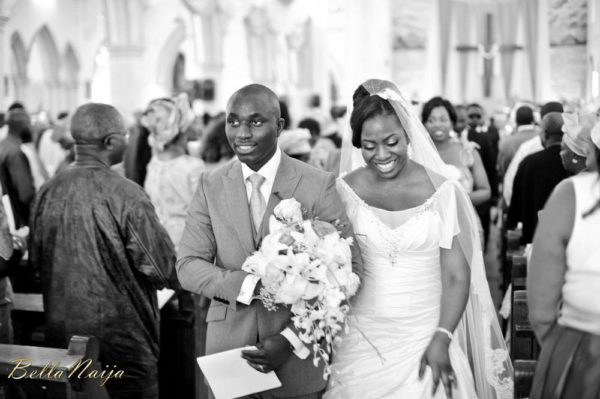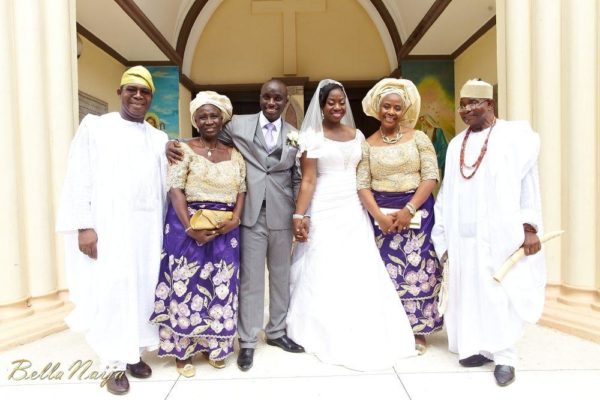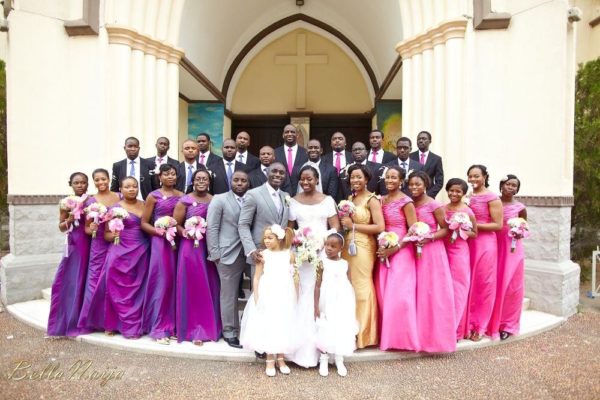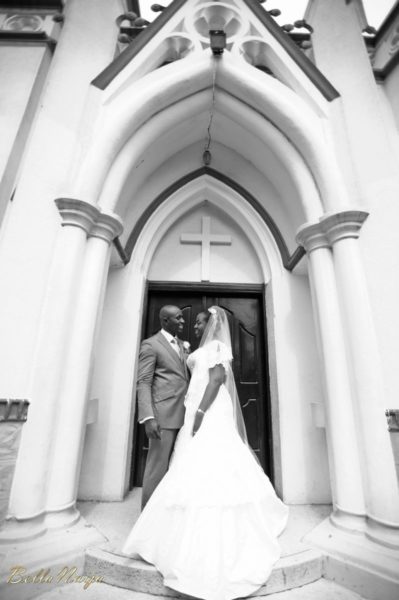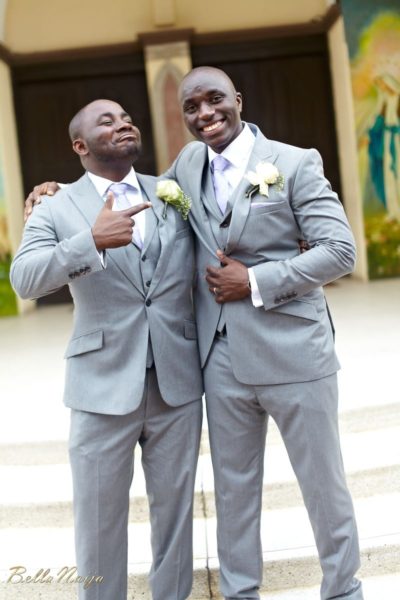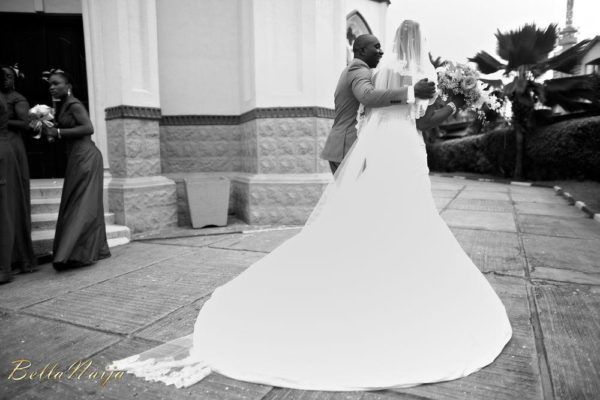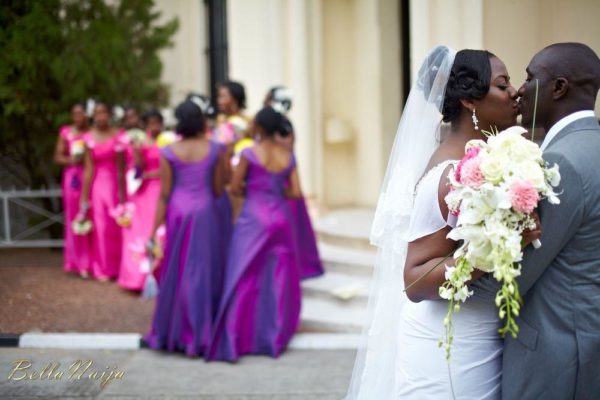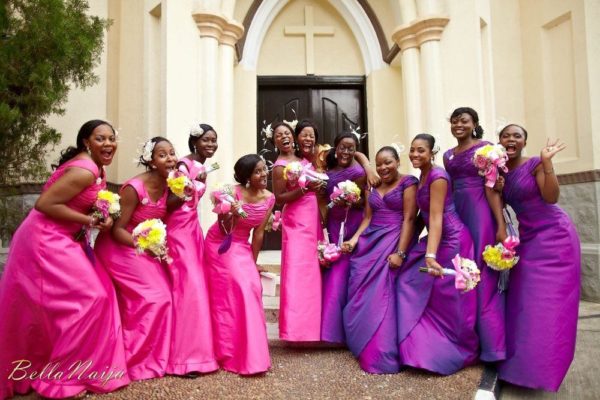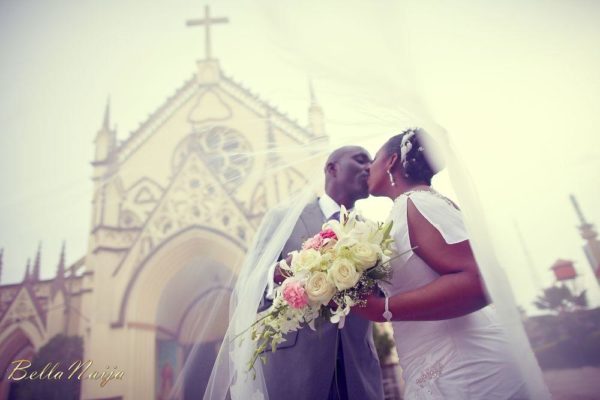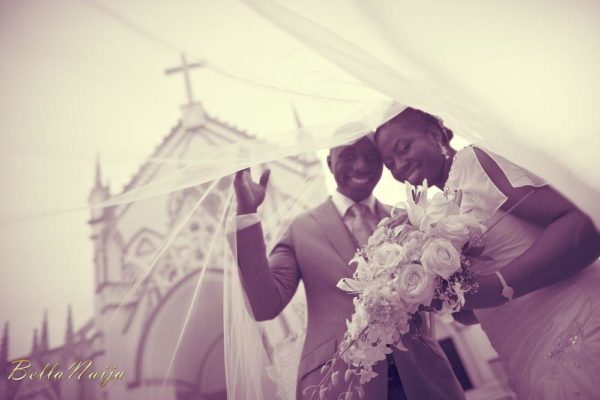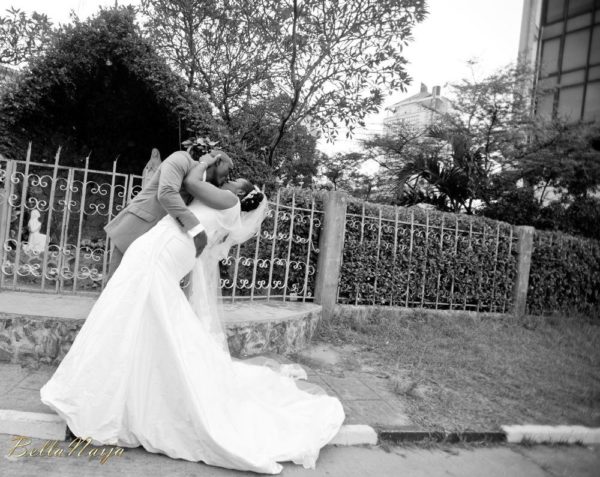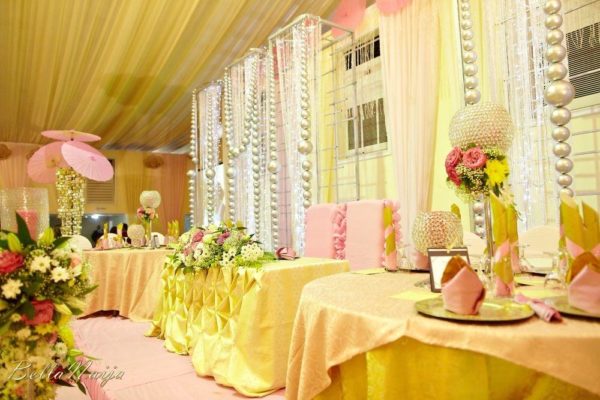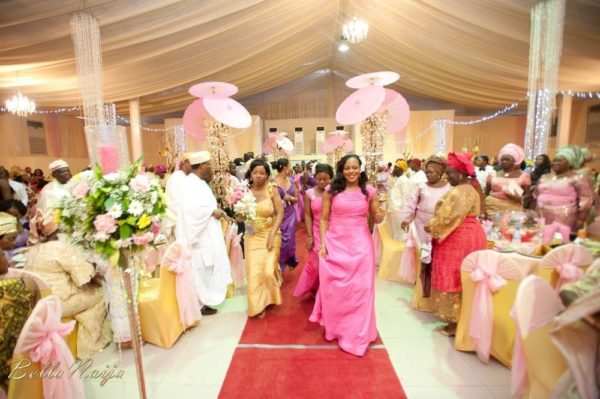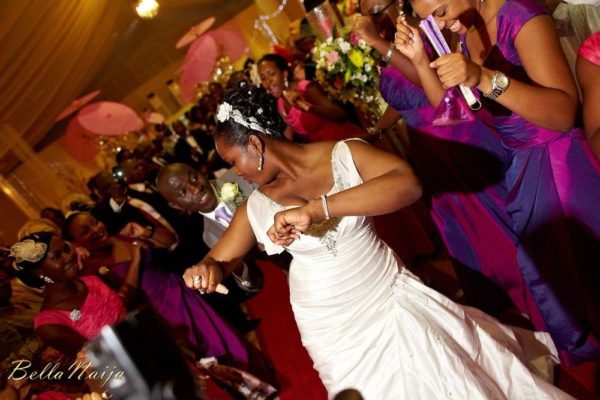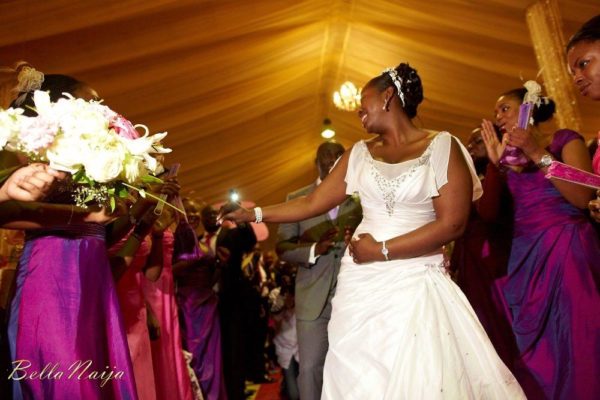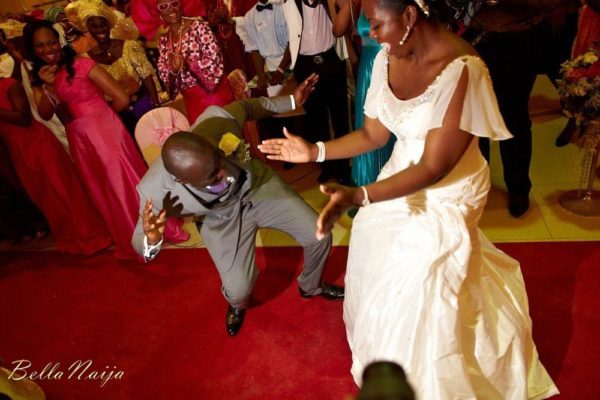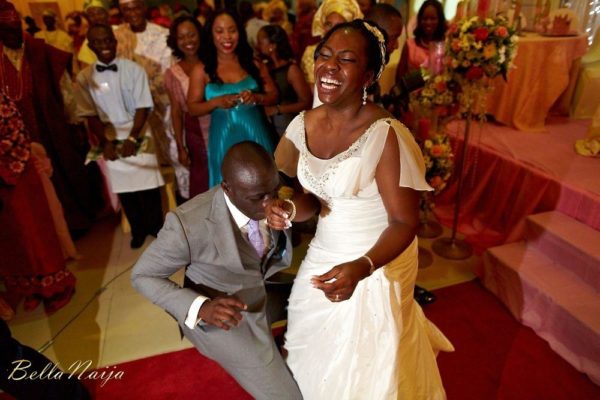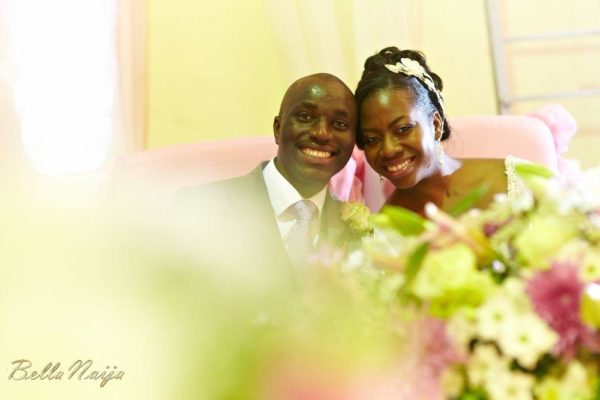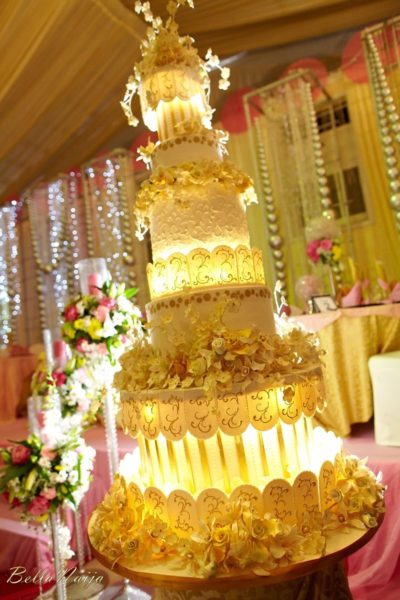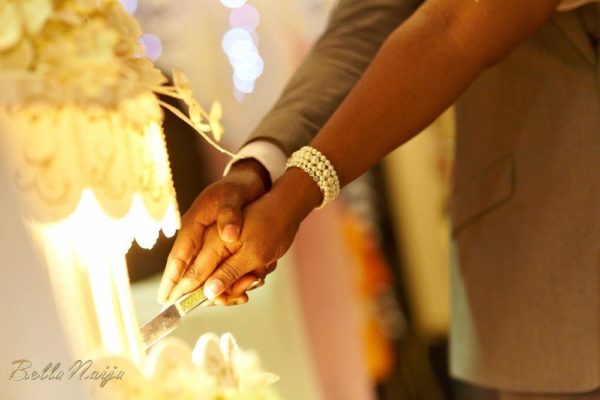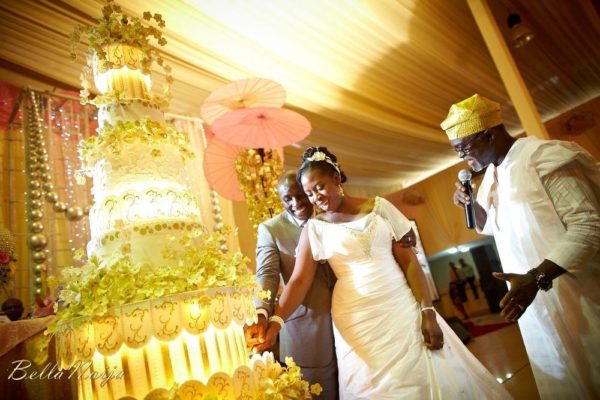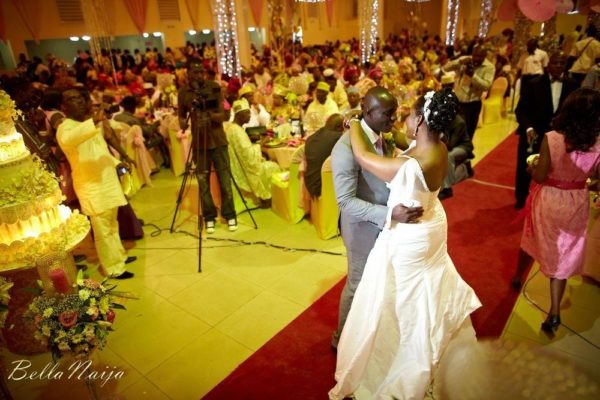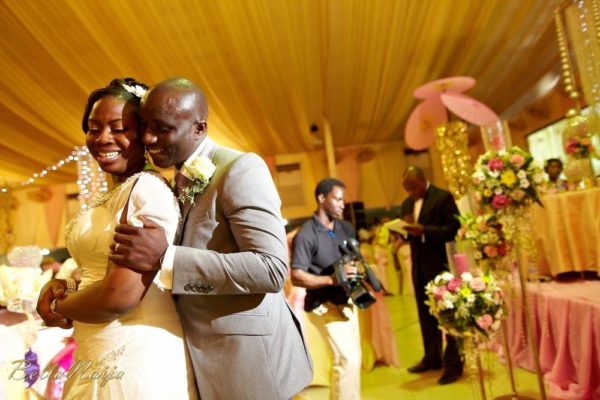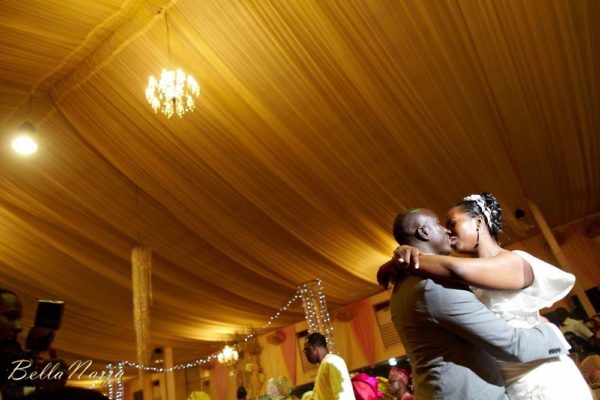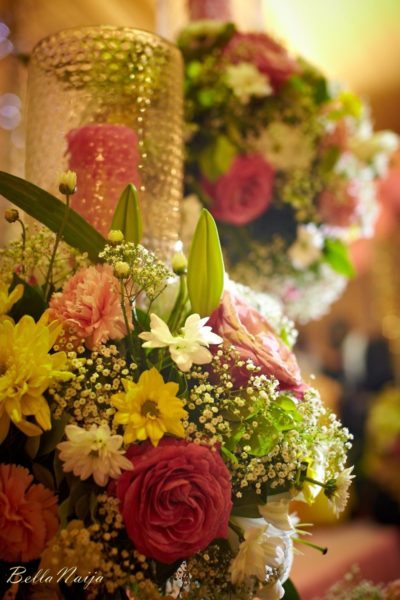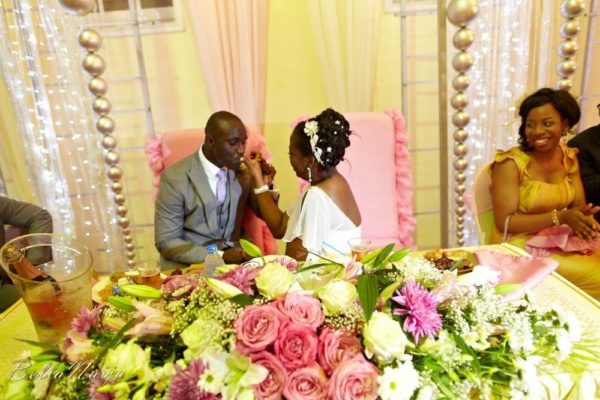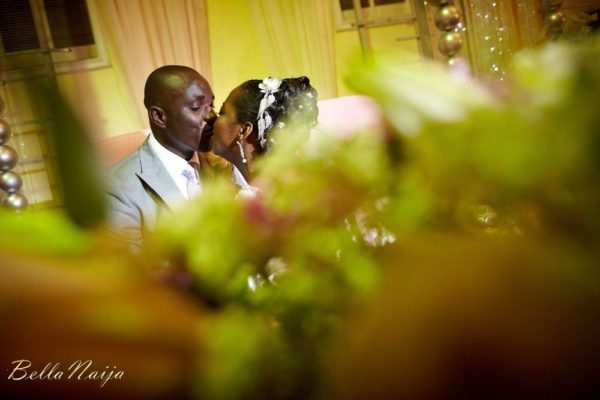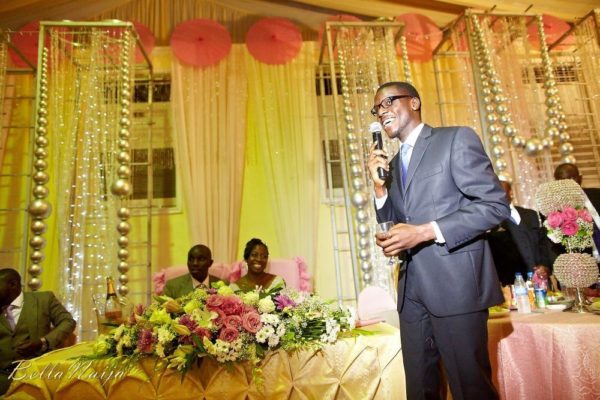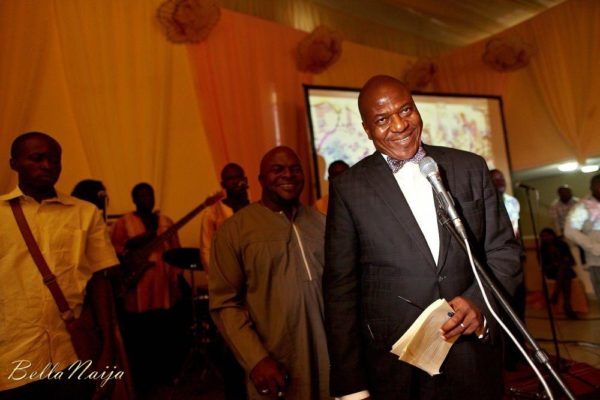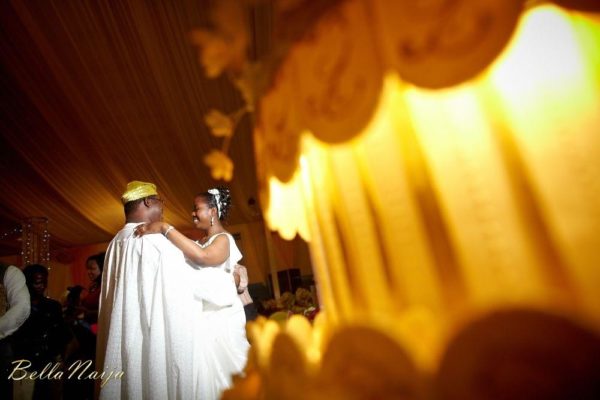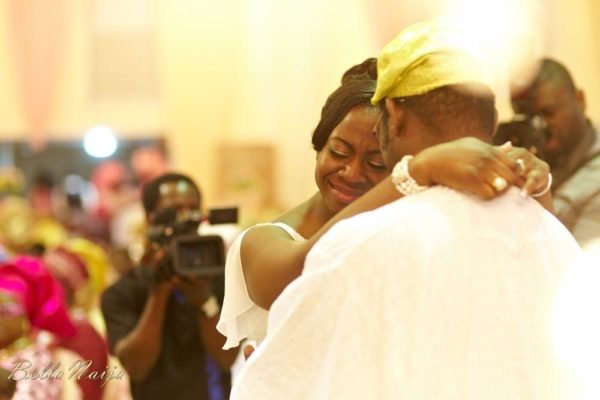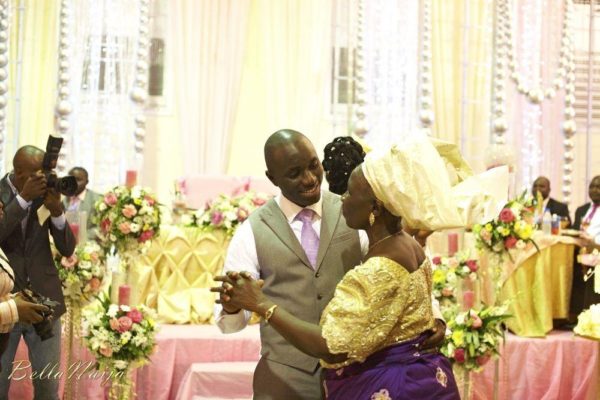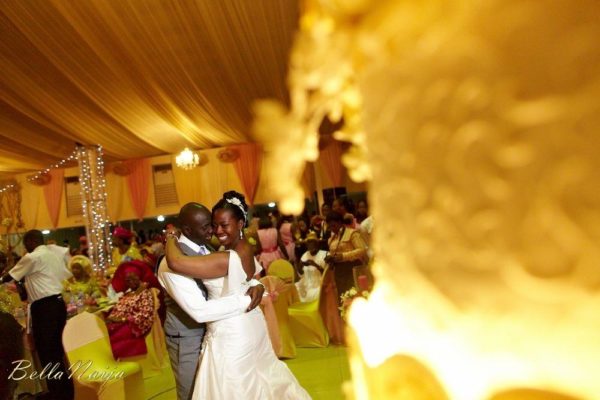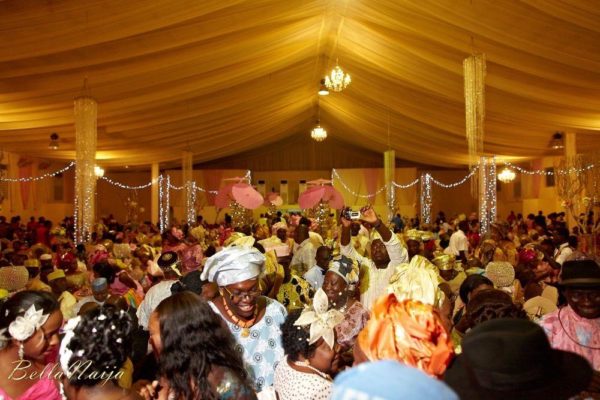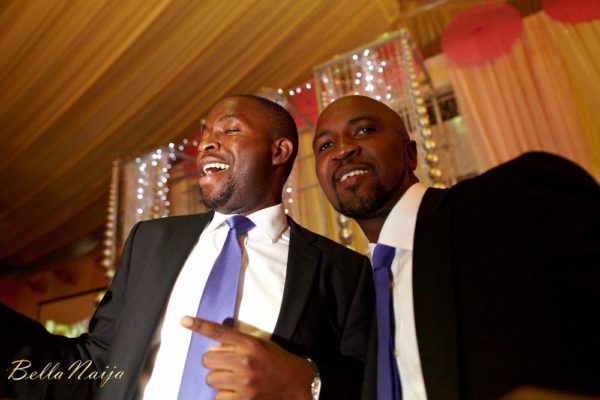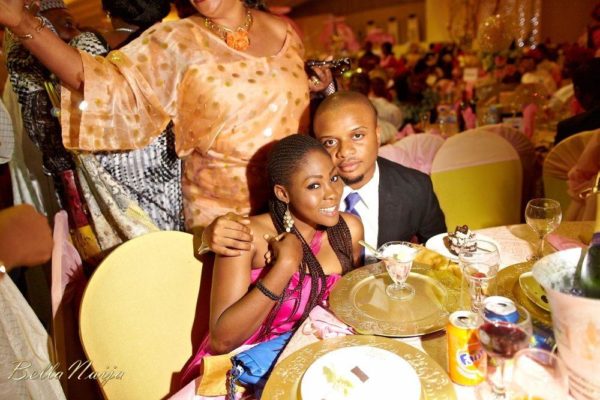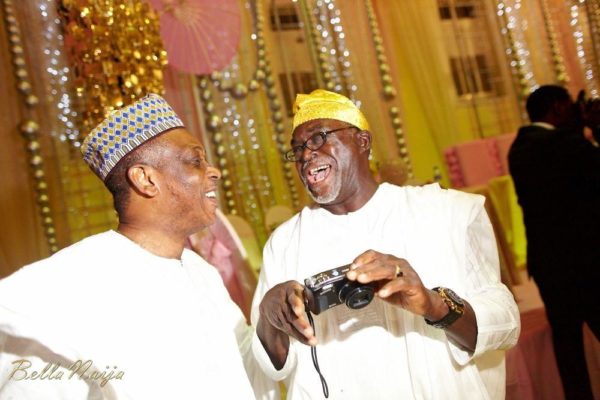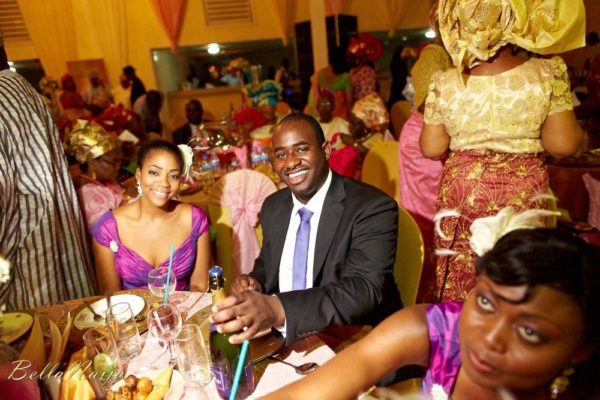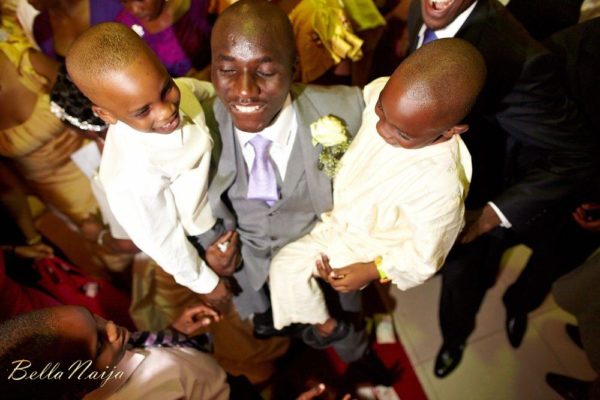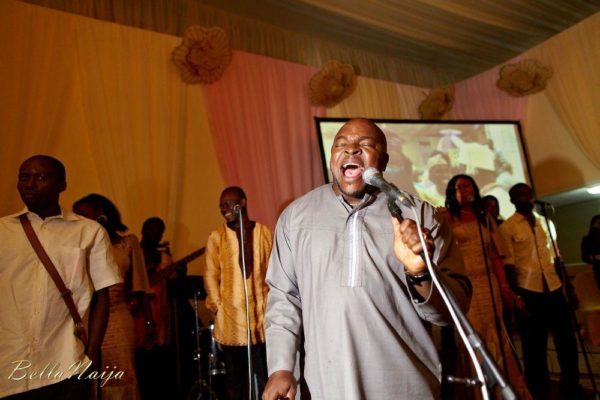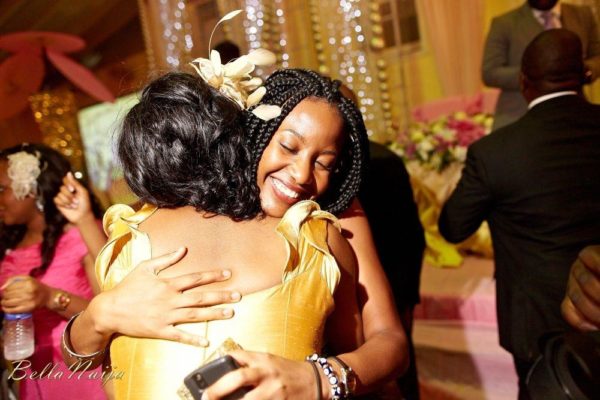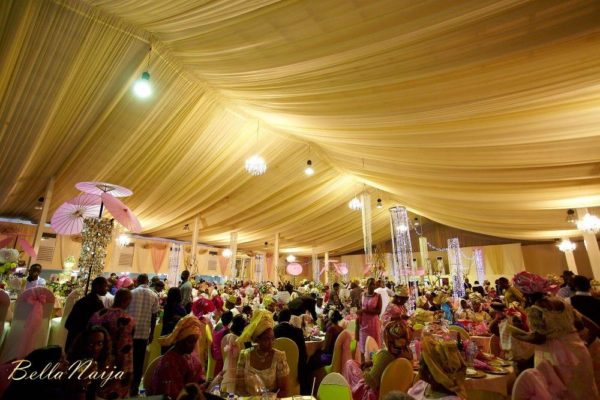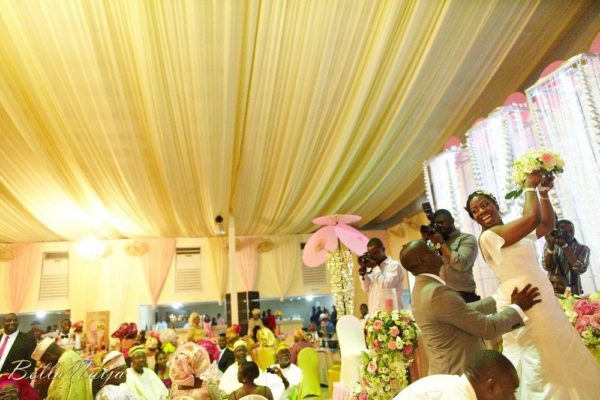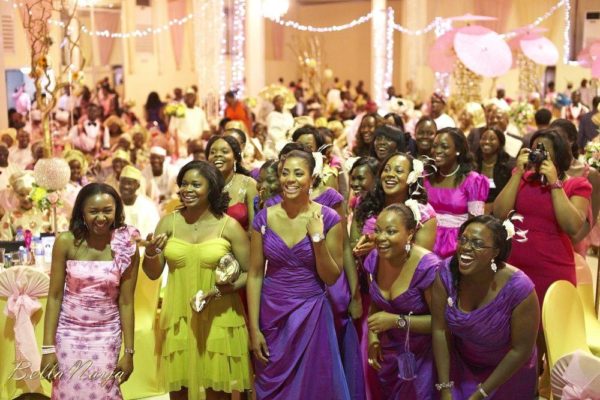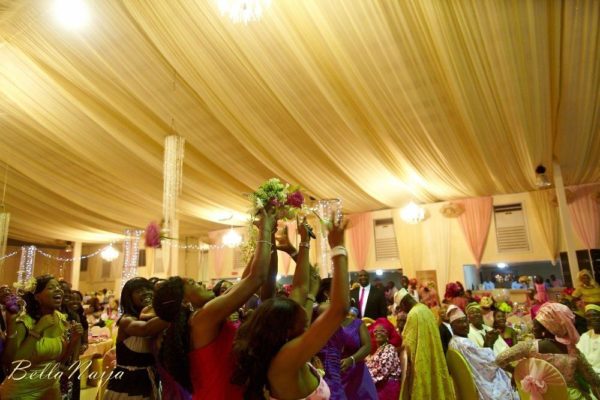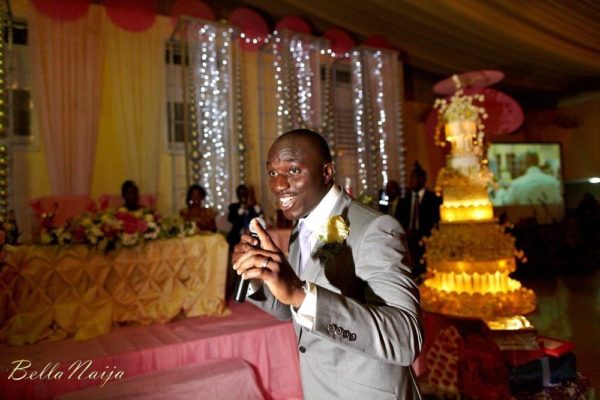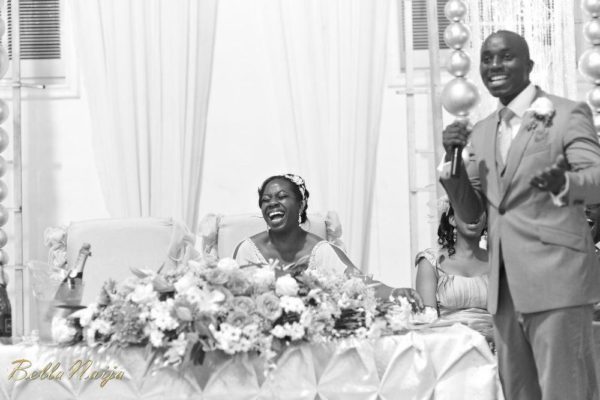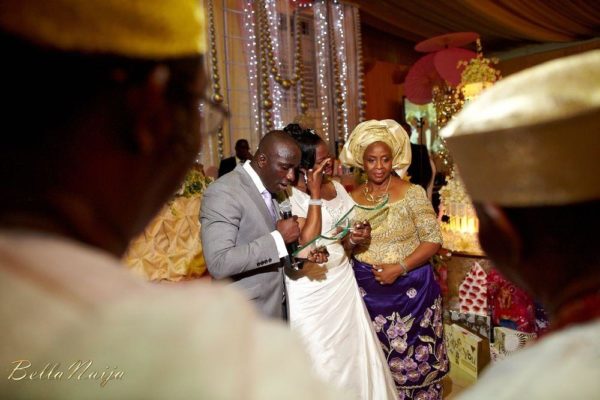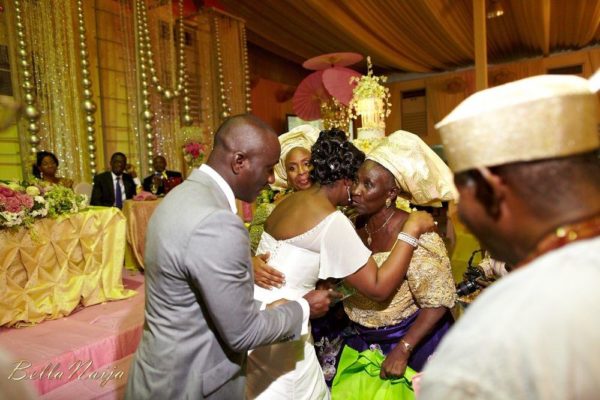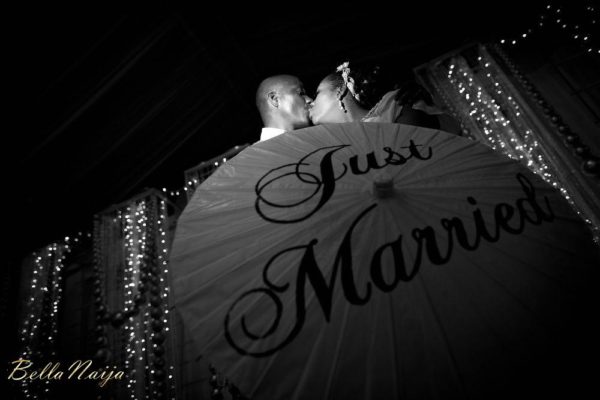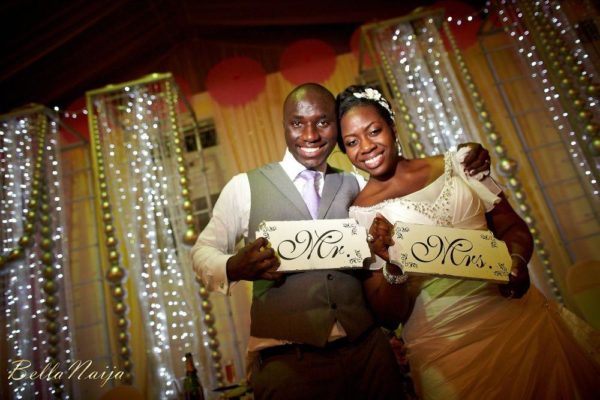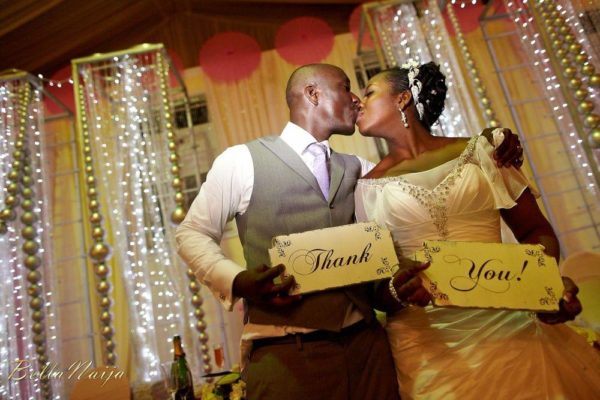 Traditional Wedding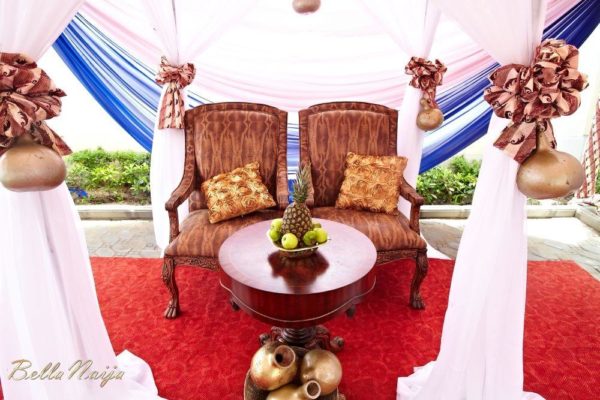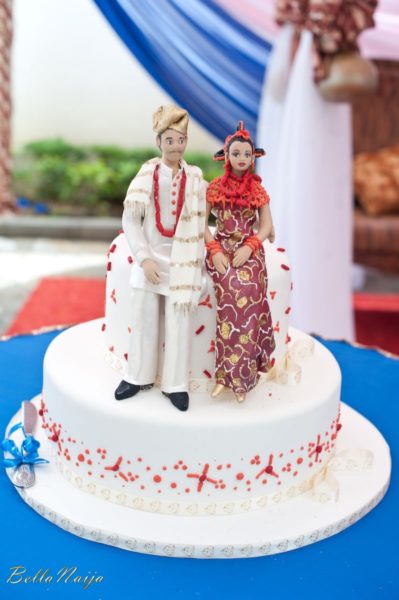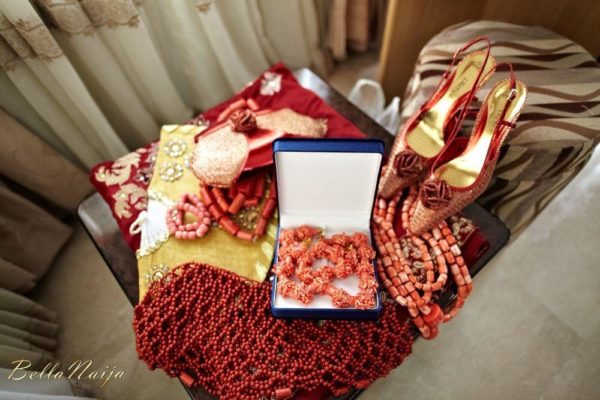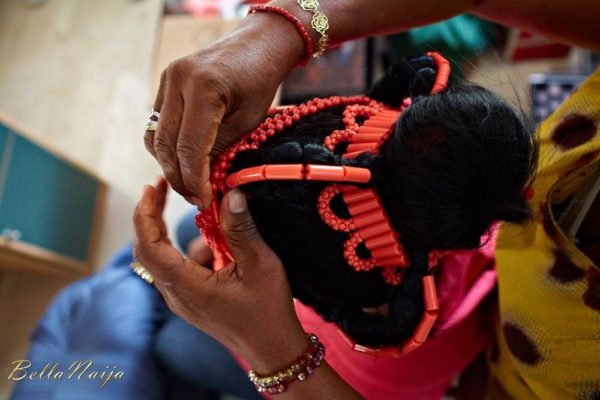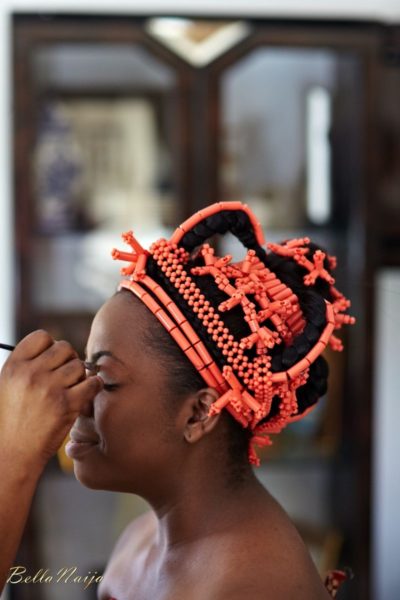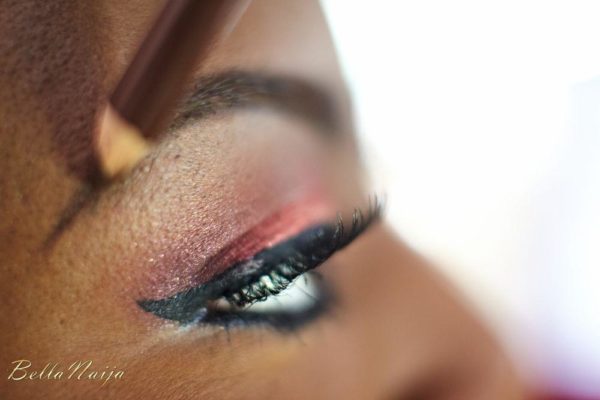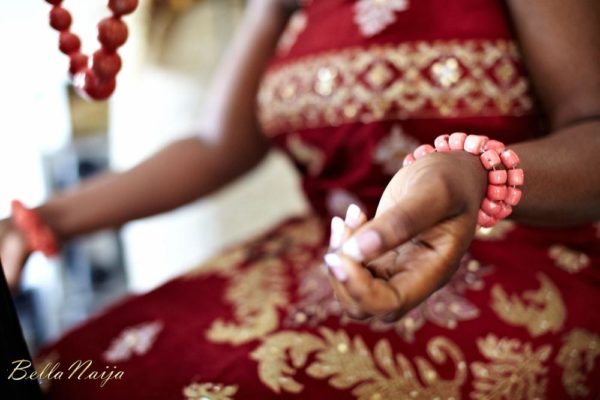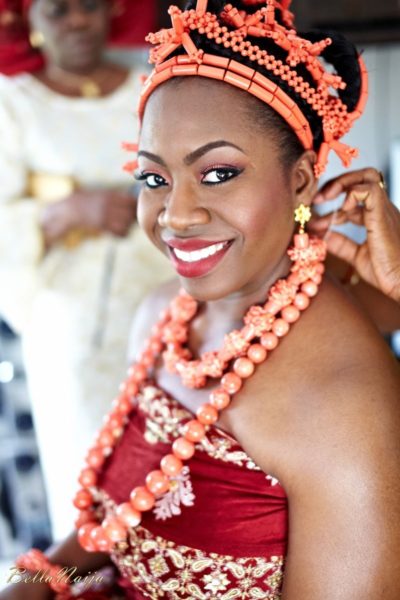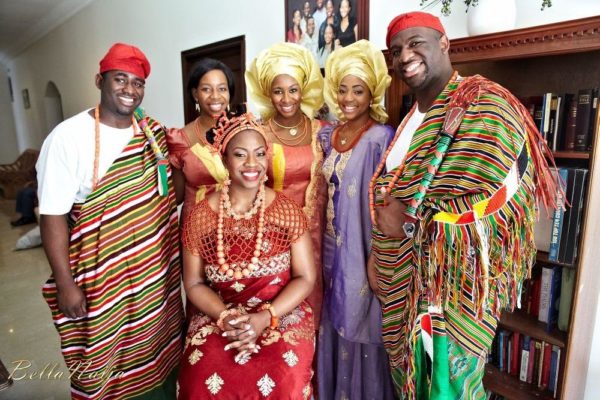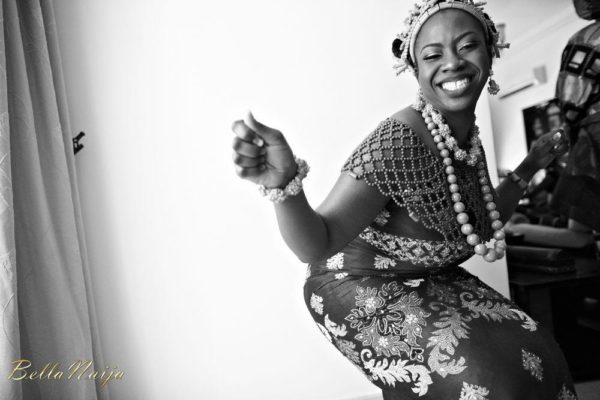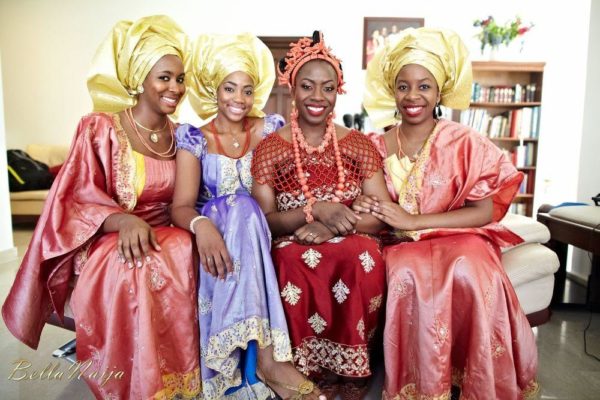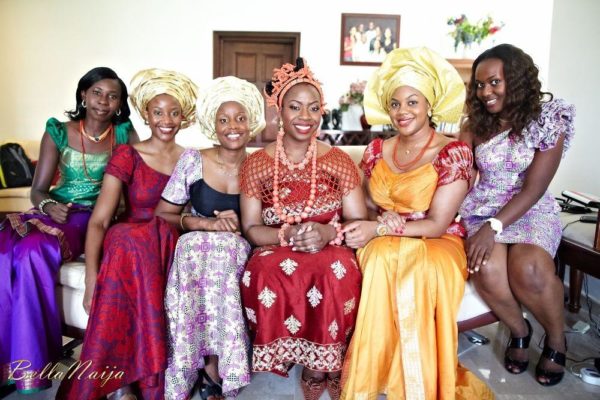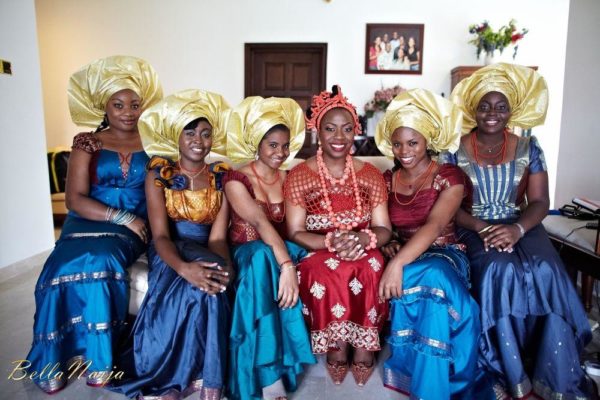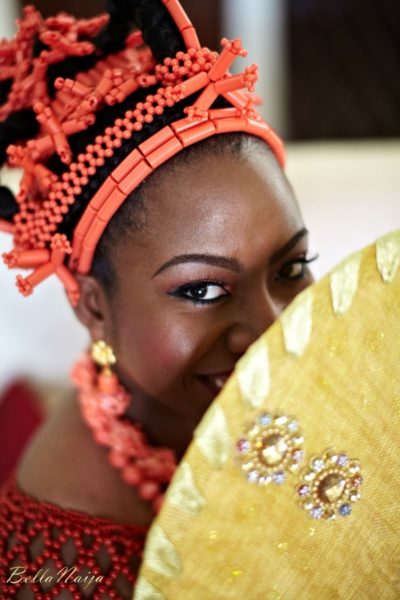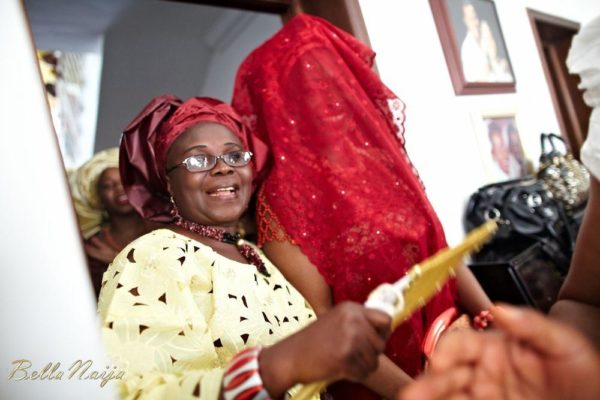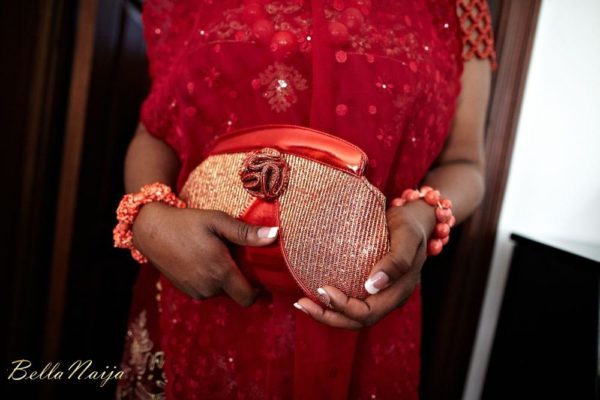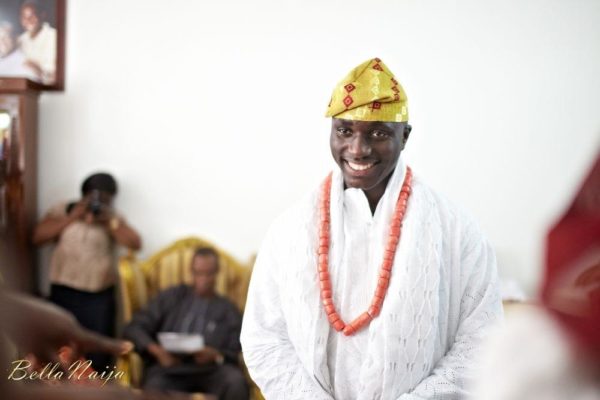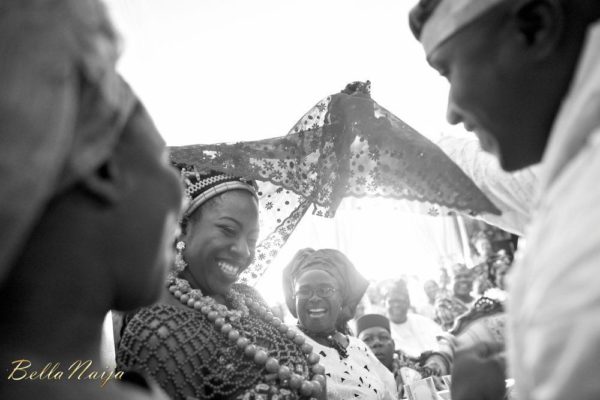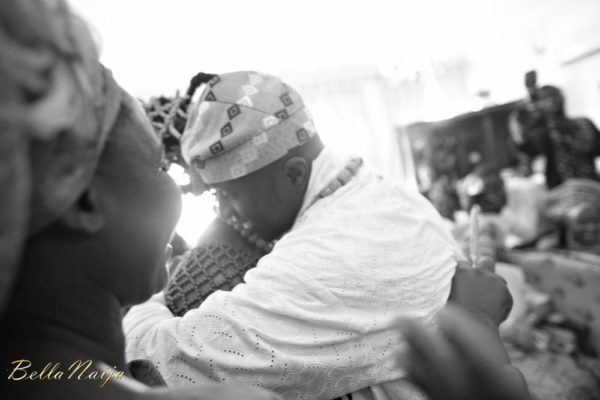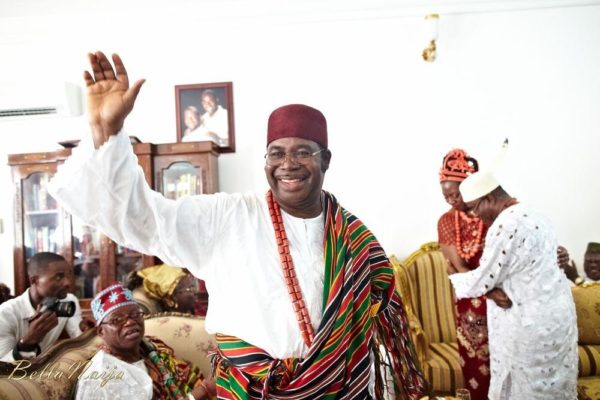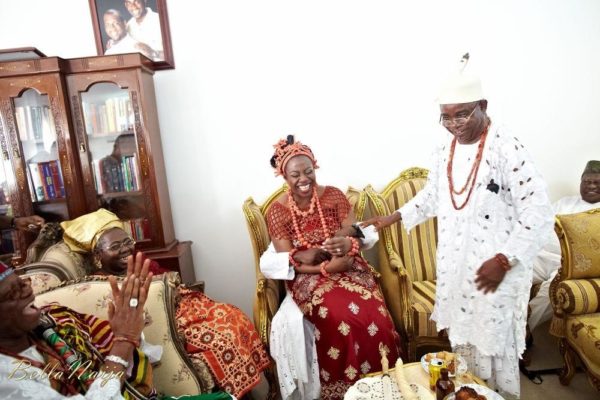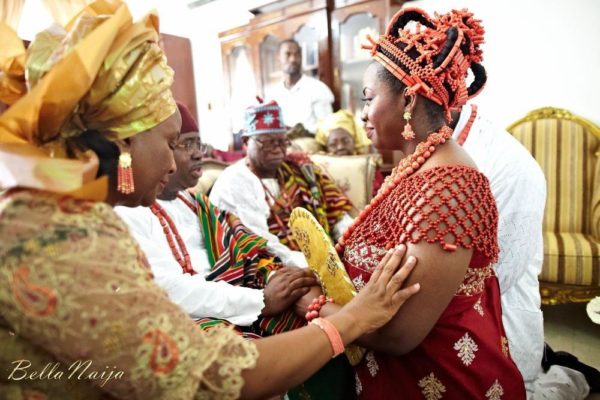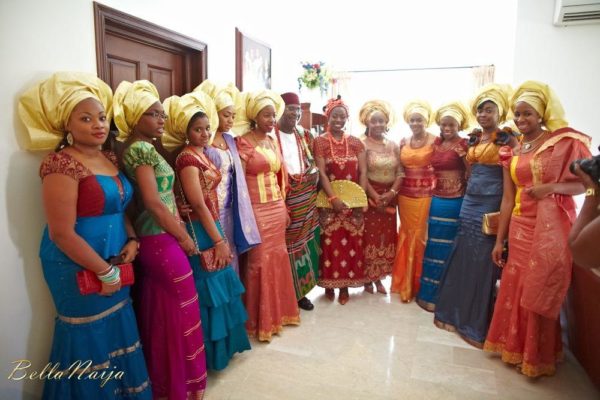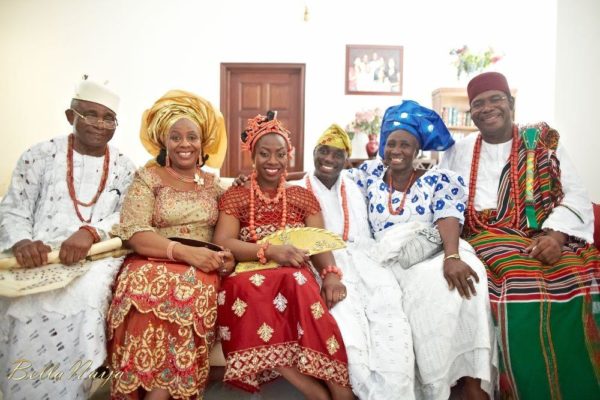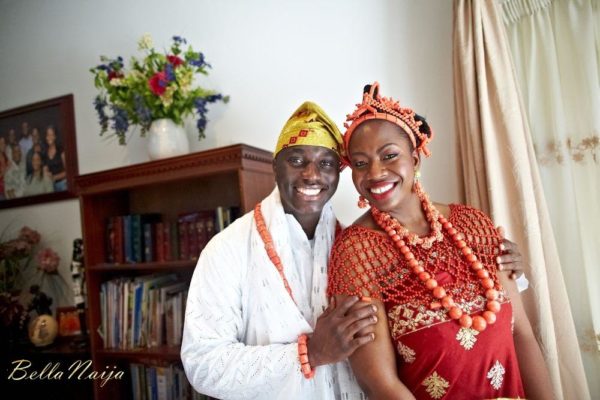 ~ Alakija & Co
Photography
Pre-Wedding Photoshoot – Olufunmi Omojesu Ogundeyin for S67 Photography – http://www.s67photoblog.com/
Traditional & White Wedding – Jide Alakija for Alakija & Co. – http://blog.alakija.com/
Additional Photography – Jeffery Olalekan | Victoria Bamgboye
Vendor List
Wedding Dress: Suzanne Neville
Event Planning: Yewande Zaccheaus – Eventful Ltd
Cake: Tosan Jemide – Cakes by Tosan
Decor:
Church & Reception – Newton & David
Traditional – Hilda Sele
Makeup (Bride & Mother of the Bride): Banke Meshida-Lawal for BM|Pro
Makeup (Bridesmaids): Funke Akinokun for Color Me Beautiful Nigeria
Music: Shuga Band
DJ: Freshwaves
Food: Funke Akenzua – Exclusive Chefs
Drinks: Maldesa
Desserts: Licious Desserts
Small Chops: Addidas Catering