We are so glad to see Nigerian star Omotola Jalade-Ekeinde leveraging her celebrity status for a very positive, universally relevant cause. In 2012, Omotola will be involved in the Amnesty for Art project. Art for Amnesty is a global project working with art organisations and artists who believe in human rights. By adding their voices to our campaigns, artists help us reach out to their audiences. Using their exceptional skills and talents, they spread the human rights message across countries and continents and inspire people to act.
"Arts and artists have a unique power to bring people together and inspire positive action. Amnesty recognizes that power and uses it to call for change" – Annie Lennox
About Art for Amnesty
During Amnesty International's 50th anniversary campaign year, Art for Amnesty will be working with high profile artists and art organisations with wide appeal. We engage with the artistic community in many different ways, including through:
• music, gigs and tours
• visual arts
• festivals
• film and theatre
• merchandise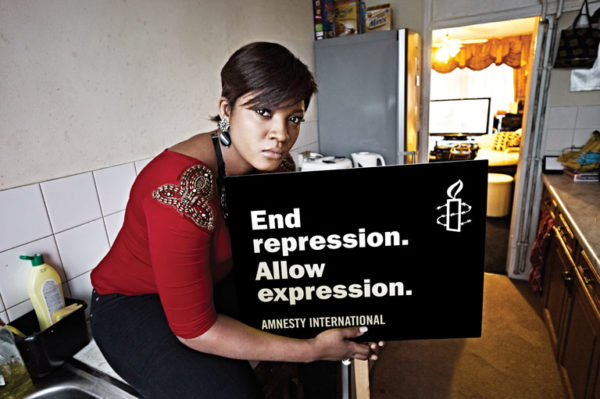 Omotola Jalade Ekeinde
Omotola Jalade Ekeinde is a leading Nigerian 'Nollywood' actress and singer, with a huge fan base across Africa and the Caribbean. Omotola launched Amnesty International's maternal mortality campaign in Sierra Leone and supports our campaign for freedom of expression.

Patricia Clarkson
Patricia Clarkson is an American actress who has won two Emmy awards for Outstanding Guest Actress in the TV series Six Feet Under. She has also starred in films including The Green Mile, Shutter Island and Vicky Cristina Barcelona. Patricia supports our campaign to clean up the Niger Delta.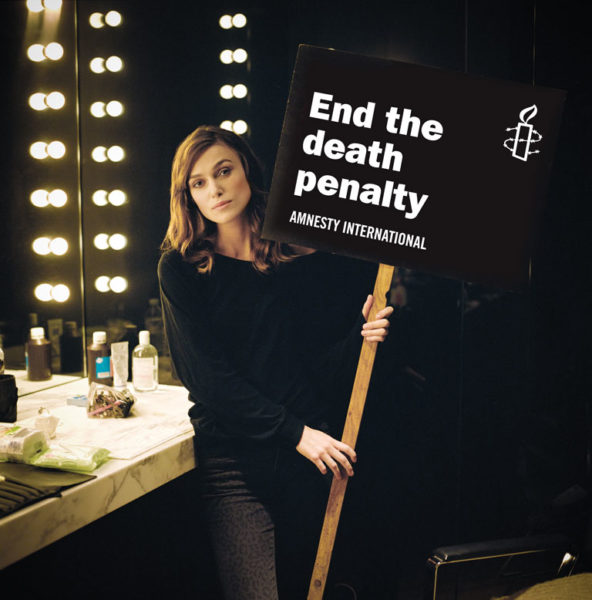 Keira Knightley
Keira Knightley is a British actress who has appeared in several Hollywood films and has been nominated for Golden Globe, Academy and BAFTA awards. Keira supports our campaign to end the death penalty.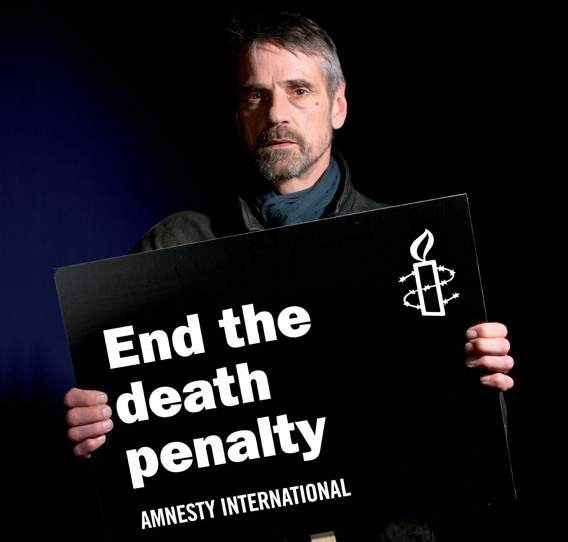 Jeremy Irons
Jeremy Irons is a British actor who has starred in films including The Man in the Iron Mask, Die Hard 3, The Lion King and The Merchant of Venice. Jeremy supports our campaign to end the death penalty.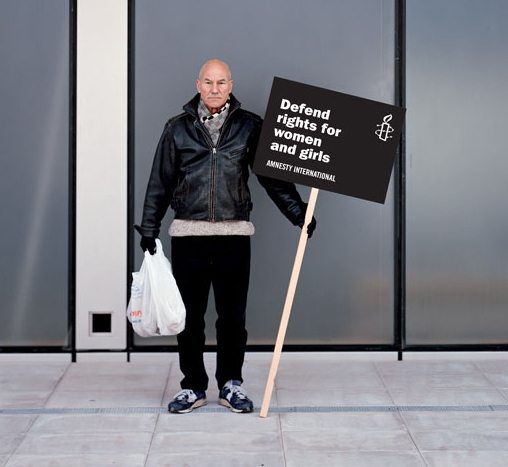 Patrick Stewart
Patrick Stewart is a film, TV and stage actor, widely known for his roles in Star Trek: The Next Generation and the X-Men film series. Patrick actively supported Amnesty International's campaign to Stop Violence Against Women and also supports our campaign to defend rights for women and girls in Nicaragua.
To find out more at [email protected]
Facebook at www.facebook.com/artforamnesty
Twitter at www.twitter.com/art4amnesty
Photographer: Thomas Birkett