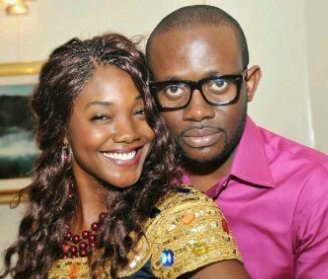 At this rate, by the end of 2012 we are not sure if we will have any single Nigerian male music stars on the scene!
Naeto C, Samkelf and now J Martins has completed his traditional wedding rites!
On Monday 2nd January 2012, J Martins and his sweetheart Nnezi Diana Mbila were joined as husband and wife in the traditional way.
The event took place in the bride's family home in Ohafia, Abia State.
Congrats J Martins & Nnezi.
Their white wedding is coming up soon. Trust BN to be there and we'll bring you all the scoop.