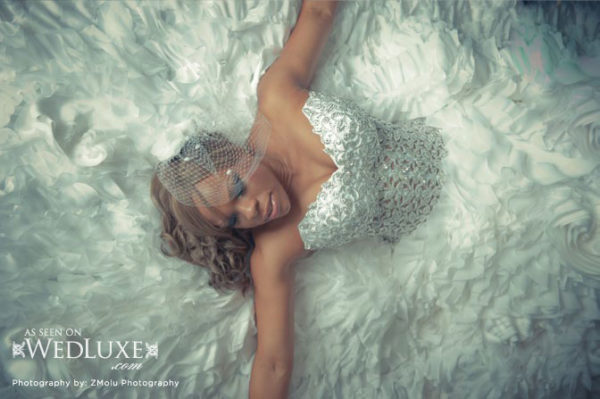 I was watching re-runs of TLC's addictive TV program "Say Yes to the Dress" a few weeks ago and got really excited when I spotted a Nigerian bride! For the "unaddicted", "Say Yes to the Dress" is a TV show about brides shopping for their dream wedding dresses at the famous Kleinfeld Bridal wedding dress store in New York.
On a particular episode focused on brides with sky high budgets, we met Liza. Liza is a Toronto based Chiropractic Doctor with Nigerian Parentage. Liza had already found an amazing crystal top and skirt by Pnina Tornai which cost about $17,000 for her "Nigerian wedding" (Wedding in Abuja, Nigeria) and was looking for a dress to top that for her "Toronto Wedding" (Wedding in Toronto, Canada).
She searched through all the high-end options but in the end, she couldn't find anything to top her first choice. It was interesting to watch! No need for me to explain, you can watch below.
Liza's Search for a High-Fashion Dress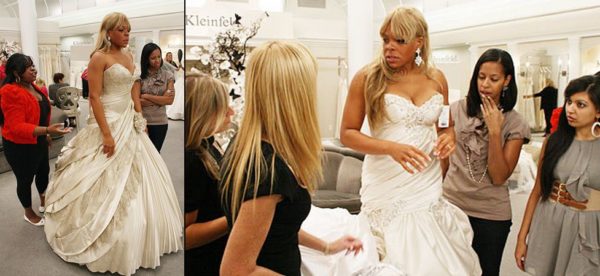 Liza and her fiance Basil celebrated their first wedding in grand style in Abuja. You can watch the video below. Amazing cinematography by Film Style Weddings.

Liza + Basil – A Royal Wedding in Nigeria from Film Style Weddings on Vimeo.
They also made an cute wedding music video using P-Square's "No One Be Like You".

Music Video: My Queen from Film Style Weddings on Vimeo.
Finally in 2011, they celebrated their Toronto wedding at the luxe Ritz Carlton in Toronto, Canada. I was really curious to see the dress that Liza would choose for this occasion. In the end, she wore the same crystal embellished top which she debuted at her Nigerian wedding with a different skirt.
Check out photos below via amazing Canadian wedding blog – www.wedluxe.com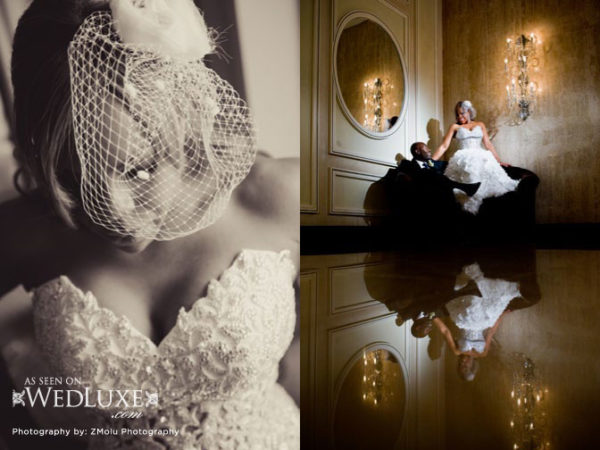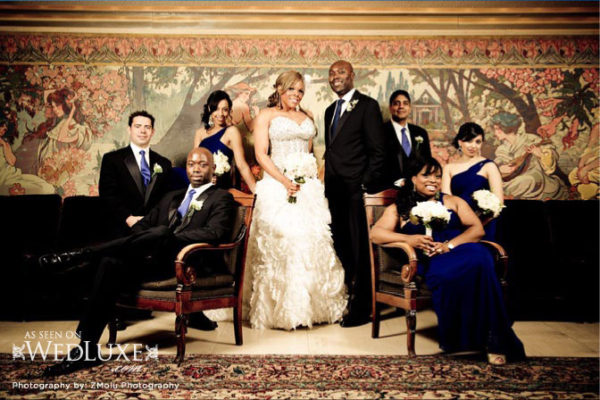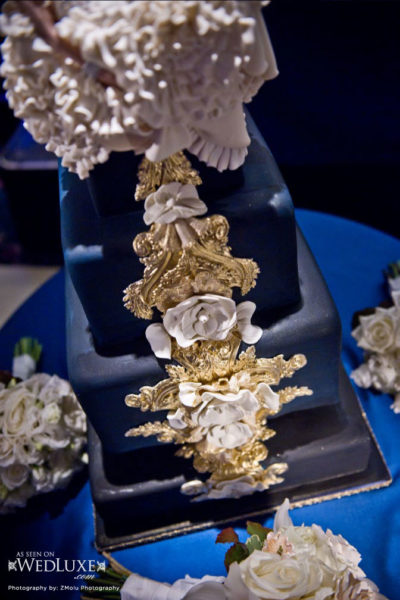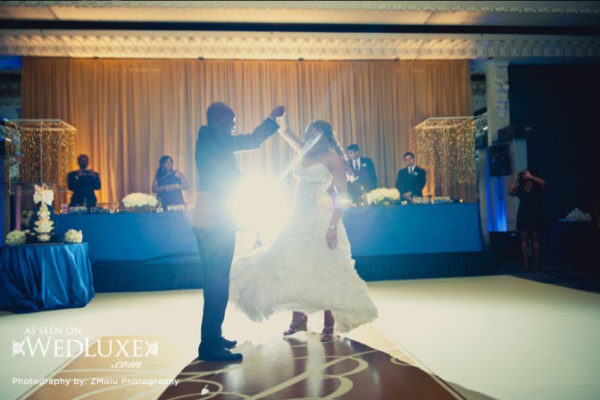 Liza's Toronto Wedding – Video

Liza + Basil – Toronto Wedding from Film Style Weddings on Vimeo.
Photography by ZMolu Photography