The rate at which young Nigerians are getting involved in heinous crimes outside the shores of this country is pretty alarming. This week, two young Nigerians got sentenced to long jail terms – one for 30 years and one for life imprisonment in different parts of the world on the same day! 25 year-old Farouk Abdulmutallab, was given a mandatory life sentence in the United States with no option of parole by US District Judge Nancy Edmunds for his attempt to detonate a bomb on a Detroit-bound flight. While in London, 20 year-old Sodiq Adeojo was sentenced for his involvement in the murder of another Nigerian, 17 year-old Sylvester Akapalara.
The sad thing is that these young men come from influential families and their actions have raised several debates regarding the moral standards of Nigerians living abroad.
Farouk is a graduate of Mechanical Engineering from the University College, London and son of a prominent former Chairman of First Bank PLC, Umar Abdulmutallab. Whereas, Sodiq is the son of a popular Ibadan Politician, Alhaji Yekini Adeojo. His brother Qudus, 18, and a 16-year-old, who cannot be named for legal reasons, were cleared of their part in the killing. It's hard to imagine what must be going on in the minds of their family members right now.
And still, less than a week after the Acting Inspector General of Police, Muhammed Abubakar, ordered that no policeman should mount any roadblock again, his order is still being violated with the killing of two drivers at one of such points in Lagos this week.
While we continue to say prayers for our dear country, Nigeria, let us not forget to be worthy ambassadors wherever we are and start from our actions to be the change that we desire.
Let's recap some of the events that made headlines this week.
IN THE NEWS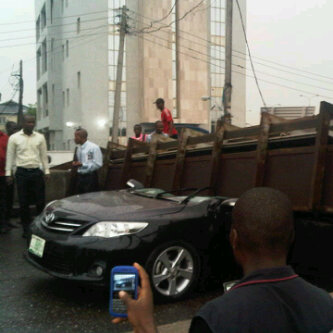 Heavy storms ravaged different parts of Lagos state on Monday, February 13, 2012, killing some people and leaving others injured with lots of people losing properties. Yaba, Ikoyi, Obalende, Ejigbo, Lekki and Ajao Estate were some of the areas hardest hit by the storm.
***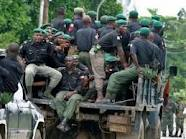 A policeman was killed in Kaduna on Tuesday February 14, 2012 while trying to detonate a bomb in the Angwar Sarki area of Kaduna. The dead policeman,
Sunday Badang
was attached to the Anti-Bomb Squad and was on the team that raced to the scene after a bomb went off in the area. After the first bomb exploded, soldiers who moved to the scene discovered a second bomb and invited the Police Anti-Bomb squad.
***
Gunmen attacked a Nigerian Federal Prison, on Wednesday February 15, 2012 freeing 118 inmates and killing a guard in the central state of Kogi. At least 20 inmates declined to escape after the jail break, while 25 of those freed were re-arrested early Thursday February 16, 2012.
***
Three policemen attached to the Igando Police Division, allegedly killed two drivers at an illegal check point for refusing to give them a bribe in the early hours of Wednesday, February 15, 2012. According to eyewitness reports, the victims were on their way to work on a motorcycle and were flagged down by the policemen who demanded money from them but they refused to part with any money. As they were about to speed off, one of the policemen opened fire. The bullet perforated the back of the man on the passenger seat and burst out from his front and entered the back of the man who was riding the motorbike.
***
US District Judge Nancy Edmunds has sentenced Nigerian born 'underwear' bomber Farouk Abdulmutallab to mandatory life sentence. The judge ruled on Thursday February 16, 2012 after Farouk pleaded guilty in October to eight charges, including the attempted murder of 289 people on board Detroit-bound Northwest Airlines Flight 253. Dressed in a white skull cap and loose white t-shirt, Abdulmutallab showed no emotion as Judge Nancy Edmunds handed down the maximum sentences for each count.
****
An Old Bailey Court in London on Thursday, February 16 sentenced a Nigerian Sodiq Adeojo to 30 years in prison for his involvement in the murder of another Nigerian, 17 year-old promising athlete, Sylvester Akapalara on December 29, 2010. Sodiq Adeojo, 20, was part of a group from Brixton's GAS Gang who chased Sylvester and two friends. The victim, a promising 400-metre runner with Herne Hill Harriers – was hit in the neck by a bullet near the top of a Peckham tower block.
***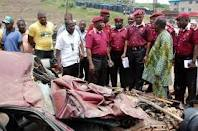 An automobile accident on Azare- Potiskum road in Bauchi and Yobe states on Thursday, February 16 claimed 32 lives. The Federal Road Safety Commission (FRSC) confirmed this and added that 18 people were crushed in multiple accidents at the foot of the Niger Bridge in Anambra State.
***
A time bomb linked to the Islamic sect Boko Haram was recovered in Kaduna on Thursday February 16, 2012 at the Kabala Doki Police Barracks yesterday with children playing with the deadly object. The children at the Kabala Doki Police Barracks, which is also known as Mounted Troop, were already playing with the explosive before it became clear what it was.
***
A total of 122 students graduated with first class degrees out of 8,159 students at the University of Lagos. The institution had a two-day convocation ceremony between Wednesday February 15 and Thursday February 16, 2012. Out of the total number, 4,375 received first degrees while 3,784 received post-graduate degrees.
How do you feel about what happened in the country this week? What other stuff happened that you would like to share?
Have a great weekend!