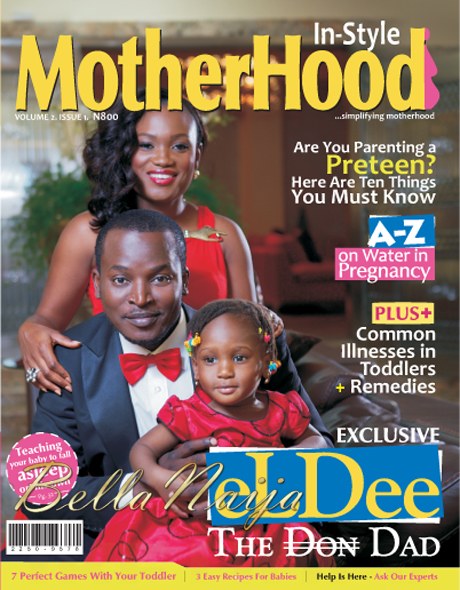 We have become accustomed to viewing eLDee as the label executive/activist/pioneer Nigerian hip-hop star so it's great to see him in a different..softer light as a husband to his wife, Dolapo (Dolly) and his beautiful daughter.
BN exclusively published eLDee's wedding photos in 2008 – Click to View and now 3+ years later, the couple is on the cover of MotherHood In-Style Magazine. Inside the magazine, they discuss co-parenting, their passions, managing their respective careers and marriage/parenthood, the different roles they have adopted (i.e. who is the disciplinarian? guess who) and lots more.
Excerpts from the magazine below.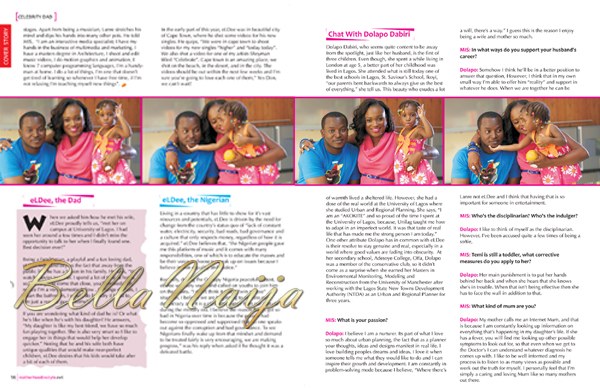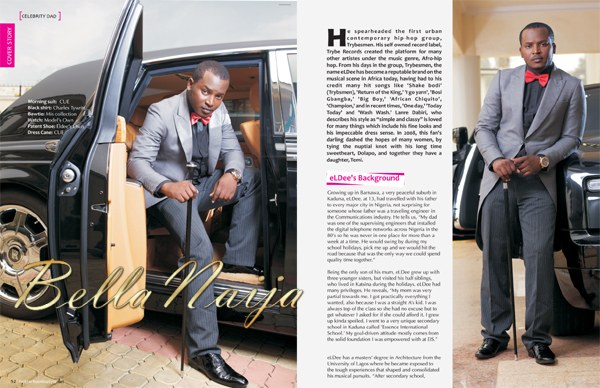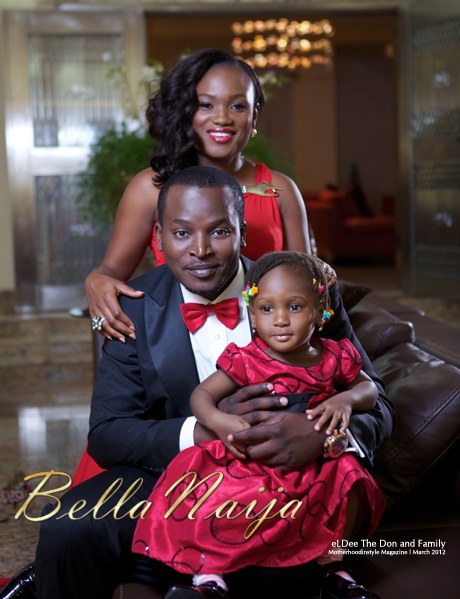 Insightful Articles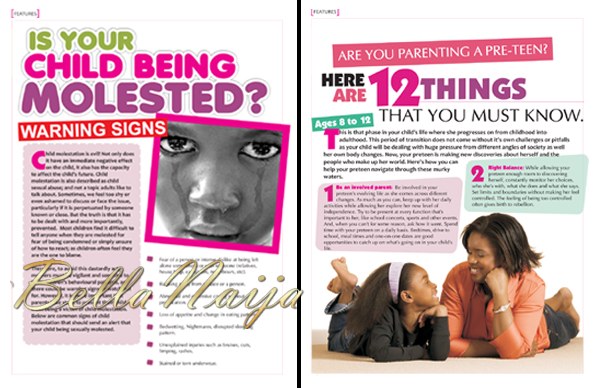 Fashion Pages