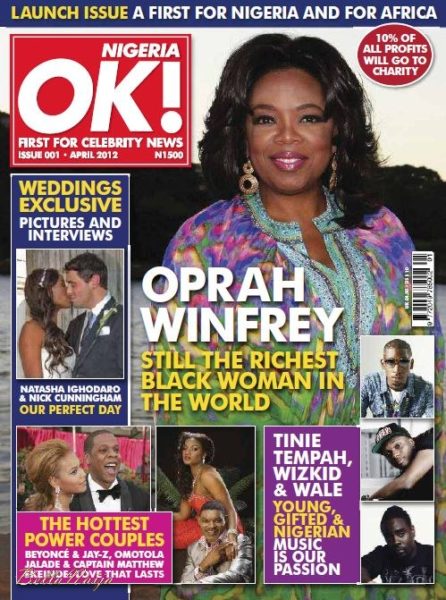 On Friday 9th March 2012, OK! Nigeria Magazine launched in Lagos. This is the first African version of OK!, the world's biggest celebrity lifestyle magazine which is printed in 20 countries.
BN was on the scene and expect photos from the event soon.
In the interim, here is your first look inside the magazine.
To read the complete first issue of the magazine, click HERE
Will you be buying?