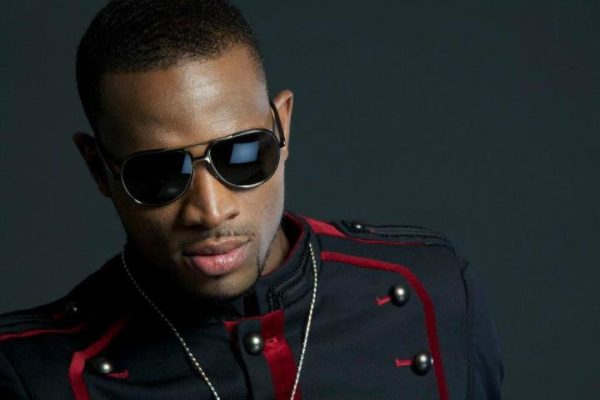 This story has 3 parts!
The Name Change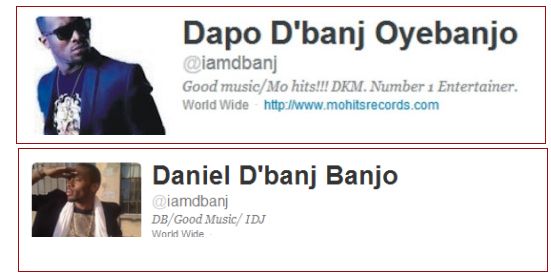 The Fan Response – A D'banj Fan's Open Letter – 1976ad.com
Dear D'Banj,
I love your work, I really do, I think you're one of the greatest musicians of your generation, but I must say, your new affiliation with G.O.O.D music seems to be getting to your head.
For years you've been known by your official name, Dapo Oyebanjo, even using it as part of your twitter handle. Well all good things come to an end, and your affiliation with your new label seems to have brought that particular chapter of your life to an untimely conclusion.
D'Banj you've now gone from 'Dapo Oyebanjo' to 'Daniel Banjo'. All I can do is laugh, I mean, Daniel 'Banjo' ? What are you, a country music star from Nashville?
I mean, I get it, Daniel provides the 'D' and Banjo provides the 'Banj', but negro please, you're hustlin' backwards. Why abandon the successful person you are to become a less successful version of what you're not? You're a Nigerian, not an American, and no matter how hard you try, you'll never be one, so be yourself and have faith.
Plus, truth be told, based on a fan base, you're the BIGGEST artist in the entire G.O.O.D music family other than 'Ye himself. You don't need to become an Americanized version of yourself to fit in. Not to knock their hustle, but I promise you, John Legend, Pusha T, Big Sean, Kid Cudi, Common and your other label mates wish they had as many rabid long-time fans as you do, they don't. You've accomplished something most of them will never get to do, they should be insecure around you, not vice versa.
Either way, Dapo Daniel I'm sure you still have people who can advice you. I'd suggest they step up and help you get your mind right. Truth be told, your music is what people are interested in, not the un-africanization / westernization of your name, heck, just go study the life of Tupac Amaru Shakur to see how having an ethnic name is immaterial to one's success. Or go further back and study the work of one of your mentors, the late, great Fela Anikulapo-Kuti who actually went from his westernized "Ransome-Kuti" to the very Nigerianized "Anikulapo". Till today his name still rings out in all corners of the world, heck he was even immortalized with a show on Broadway.
Anyway, all I'm trying to say is people love those who keep it 100, please get back to that.
I've spoken my piece.
Deuces.
Spirit of '76
The Official Response – Press Release by VA:PR
Over the past few weeks Dapo Daniel Oyebanjo aka D'Banj has experienced a series of vicious hacks on several of his social networking sites including his Facebook page and more recently, his Twitter of which his account name was wrongfully changed.
Unfortunately the hackers managed to carry out a number of hurtful, damaging activities directly aimed to deceive D'Banj's fans with false information.
With the help of the security teams at both Twitter and Facebook, we have managed to regain full control of the said sites which are currently being operated personally by D'Banj.
Fans can continue to interact with D'Banj at his official Twitter handle @IamDbanj and his official Facebook page. Dapo Daniel Oyebanjo is known and celebrated worldwide for his originality and distinctive sound and is committed to staying true to that foundation.
D'Banj apologies for any inconvenience caused by the hacking and thanks his beloved fans for their continued support.
Your thoughts?