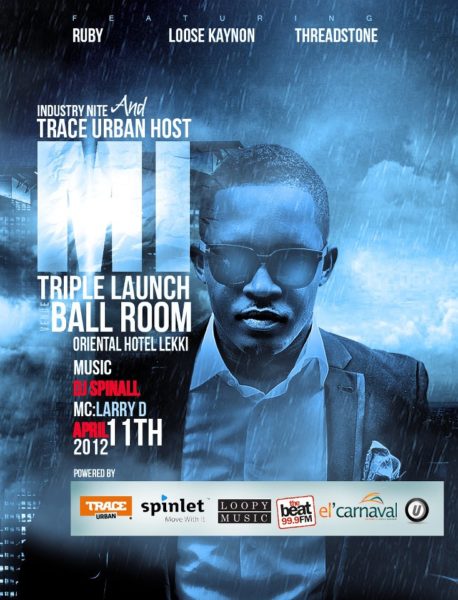 As happens almost every Wednesday, Trace Urban and Industry Nite host an artist who comes to showcase his talent and skills, sometimes with some supporting artists.
Tonight, Wednesday, Aprill 11, M.I will be hosted and he's doing his in a big way. He's having a "Triple Launch" ergo three big launches in one single event.
It's the official launch of the long awaited sophomore mixtape "Illegal Music 2", the official launch of MIABAGA.com, an entertainment/lifestyle website and a Loopy Music (subsidiary of Chocolate City) Showcase featuring acts like Loose Kaynon, Ruby and Threadstone.
Date: Wednesday, 11th April, 2012
Time: 7pm
Venue: Grand Ballroom, Oriental Hotel, Lekki
 So, don't carry last.