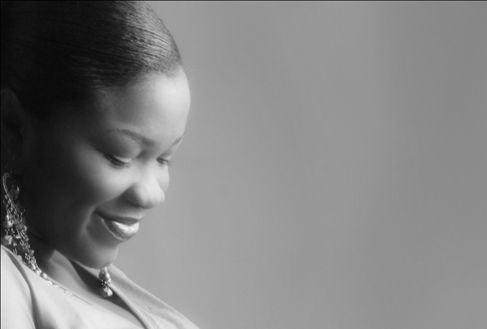 Gospel and Inspirational sensation, Lara George, in anticipation of her forthcoming album "Higher", has dropped not one, not two but four new singles slated to be on this third album effort.
Her last album which was self-titled, was a massive success and won her over ten international and local awards including Nigeria Entertainment Awards(New York), for Best Gospel Artiste of the Year 2010 and 2011 back to back; Hip Hop World Awards (now known as Headies), as Best Female Vocals 2010, Nigerian Gospel Music Awards, NMA, City People Awards and many more.
And with the success of her last album, we can only expect above the sky because she showed us that the sky is not her limit. The singles "Higher", "Rise", "Dansaki" and "More Than Anything" showcase the former Kush member's  versatility and vocal prowess and dexterity.
Lara George who is also a part of the prestigious Voting Academy of BET International, is also the Vice President of Soforte Entertainment Distribution Ltd – Nigeria's premier entertainment distribution company.
This was what she had to say about her new music:
"These songs are borne out of a very deep place. Something inside of me needs to move on to another level, to a higher place with God and consequently in my walk in life. I'm hoping that people will not only enjoy the songs immensely, but also be inspired to take life on and conquer, no matter any obstacles, as they listen."
The singles would be released on Ring Back Tones, Digital music retail stores (worldwide) including Sofortemusic.com; sedplay.com; hibuzz.com, etc. Lara George's "Higher" album is scheduled to be released in July 2012 and she is presently planning an album release concert for her fans for the same month. But for now, have a listen to her new inspirational singles. Enjoy!
Listen To Lara George – Dansaki
[audio: https://www.bellanaija.com/wp-content/uploads/2012/04/01-Dansaki.mp3]
Download
Listen To Lara George – Higher
[audio: https://www.bellanaija.com/wp-content/uploads/2012/04/02-Higher.mp3]
Download
Listen To Lara George – More Than Anything
[audio: https://www.bellanaija.com/wp-content/uploads/2012/04/03-More-Than-Anything.mp3]
Download
Listen To Lara George – Rise
[audio: https://www.bellanaija.com/wp-content/uploads/2012/04/04-Rise.mp3]
Download