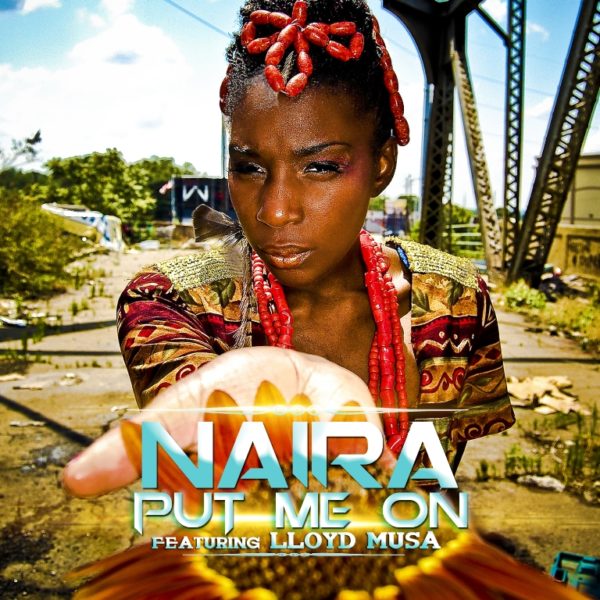 Naira is an award-winning international artist and cinematographer who has received a lot of clout since releasing "Fly Hustle, Fresh Grind" in 2010 and "See Me, See Trouble" late last year.
Her spanking new single, "Put Me On" features Sierra-Leone emcee Lloyd Musa. The bold uptempo dance track is slated to be on her  upcoming EP "Fearless: The Art of Letting Go".
Here's a snippet of "Put Me On" which can now be purchased on Bandcamp(www.naira.bandcamp.com), iTunes, Spotify, and other digital music outlets. Enjoy!
Play Naira Feat. Lloyd Musa – Put Me On (Snippet)
[audio: https://www.bellanaija.com/wp-content/uploads/2012/04/pmo.mp3]
For more information on Naira:
You can follow her on twitter: @iamnaira